Bigg Boss Telugu 4: Abhijeet opens up about his previous relationships to Monal; the latter says her status is 'complicated'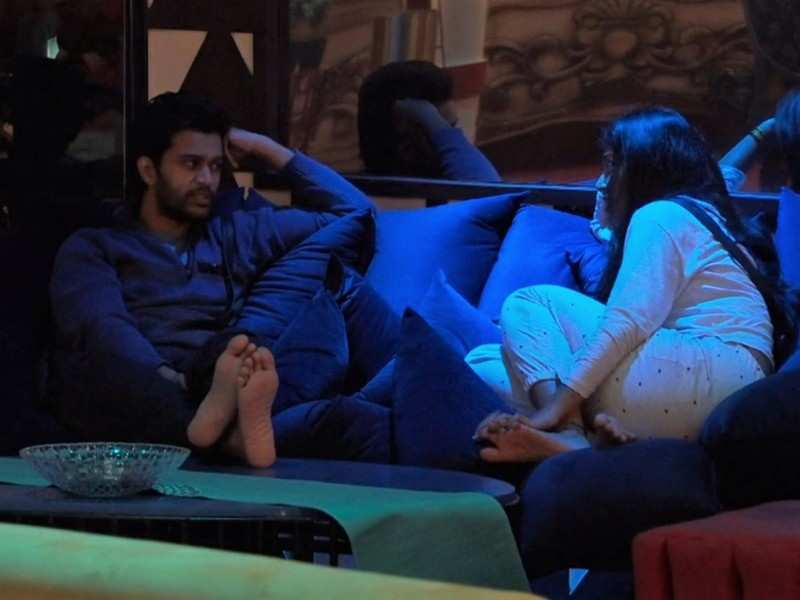 Bigg Boss Telugu 4 is witnessing something close to a love triangle between Abhijeet, Monal and Akhil. Abhijeet and Monal are surely trying to know each other with their shares of cat fights already.
In the latest episode, Abhijeet opens up about his previous relationships to Monal. He reveals that he was into two serious relationships while the last one was almost a romantic relationship. Monal, who was pleasantly surprised by his confession, also discloses that one person changed her life big time and that's her only love story in life.
When Abhijeet asks Monal about her relationship status, she says it is 'complicated'. Abhijeet says she doesn't like him and Monal doesn't approve of this statement. She also tells him that Harika likes him and Abhijeet cannot believe this.
In one of the previous episodes, Monal told Akhil that she likes him and loves spending time with him. Akhil was seen feeding Monal at the dining table in the latest episode. She soon sat beside Abhijeet after Akhil fed her. In one of their previous conversations, Monal told Akhil that she wants to enjoy a happy married life without encouraging any relationships before.
On the other hand, host Nagarjuna also encouraged Abhijeet to make a connection with Monal. The love triangle is only going to get exciting in the upcoming episode.