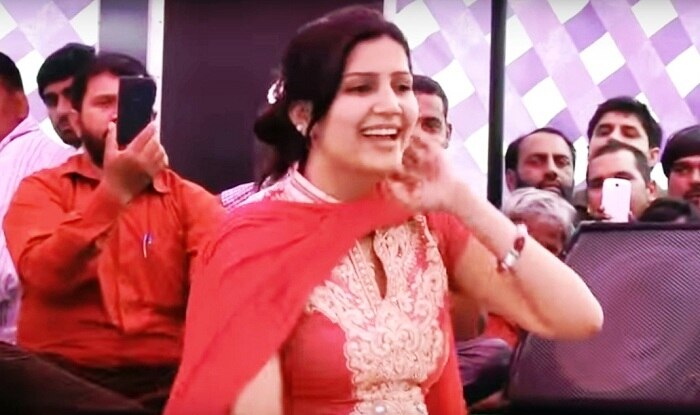 In September last year, Sapna had attempted suicide by consuming rat poison after succumbing to harassment she faced online for her dance. Fortunately, Sapna, who lives in New Delhi's Chhawla town with her mother and brother, was taken to the hospital and received timely medical care that saved her life.

As per reports, the dancer-singer was accused of hurting sentiments of a particular community through certain lines in the song during one of her stage shows. Before attempting suicide, she wrote a six-page suicide note where she named a certain Satpal Tanwar for being the reason why she was forced to take such an extreme step.

As per police investigating Sapna's case, Satpal had run an online campaign against the singer for her vulgar dance and objectionable content in her song. He also filed a complaint with Haryana police, which led to her being booked under the SC and ST (Prevention of Atrocities) Act. In her suicide note, Sapna had stated, "I am in this profession to earn a livelihood…The reason for my step is only and only Satpal Tanwar. With folded hands I appeal to those in the Haryana Cabinet to not trouble my mother after this and ensure the strictest possible punishment for Tanwar."

Sapna also pointed out in her note that the song 'Ragini', which led to all this, was also sung by other singers. However, she came out stronger than ever from this incident. Today, during her interaction with Salman Khan during Bigg Boss 11 premiere, she gave us a glimpse of her strong, confident personality. She may still have some critics, they may still call her names, and judge her performances, but Sapna Chaudhary has decided that she will not let any of that affect her. "Those who feel that my performance in vulgar, the problem is with their eyes and the way they see," is what she keeps in mind to get over the negative comments that come her way.

Sapna has seen a lot in life already and gone through the lowest trough that forced her to take an extreme step. Now, after having put the lows behind her and emerging stronger as ever, she certainly will be one of the strongest contestants on the show this season. Being mentally strong and popularity are two important aspects that can take you ahead in the reality show and Sapna Chaudhary seem to be armed with both of these. We feel she will definitely be one to watch out for in Bigg Boss 11.