It seems to be all fair in love, war, and the world of daily soaps! While the first two have some rules to abide by, daily soaps have their own world as well as rules. While fiction shows enjoy creative liberty, a few daily soaps have featured scenes that defy logic quite often and became fodder for memes on the internet. And Bengali TV shows aren't an exception. Many TV shows including 'Ke Apon Ke Por', '
Krishnakoli
', 'Gouri Elo', 'Aay Tobe Sohochori' had managed to raise eyebrows with its 'bizarre' scenes quite a few times. Adding one more to the list is upcoming show 'Panchami' which, too, became fodder for trolls after showing a snake attached to the newborn instead of an umbilical cord.
Here's a look back at some instances where daily soaps featured sequences only to end up getting trolled... (Photo: Facebook)
Joba's bomb-defusing s****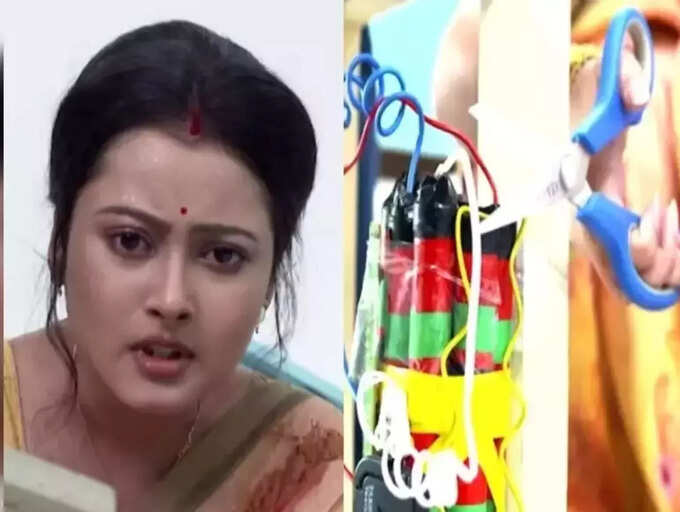 Bengali TV's popular drama 'Ke Apon Ke Por' which ran for more than four and a half years, was trolled several times for its rather 'bizarre' scenes. Right from house help Joba becoming an advocate to judge without spending much time in studies has left fans amused. What the protagonist was seen doing was nothing but handling household chores and resolving disputes. Later, in a particular scene, Joba was caught fighting a case while she was still breathing with the support of an oxygen cylinder, which raised many eyebrows. Joba's talent to defuse a time bomb using just a scissor left fans equally shocked. Many questioned how Joba could do it with ease and almost bare-handed when bomb-defusing squads use a lot of protection!
​Krishnakoli's famous hospital scene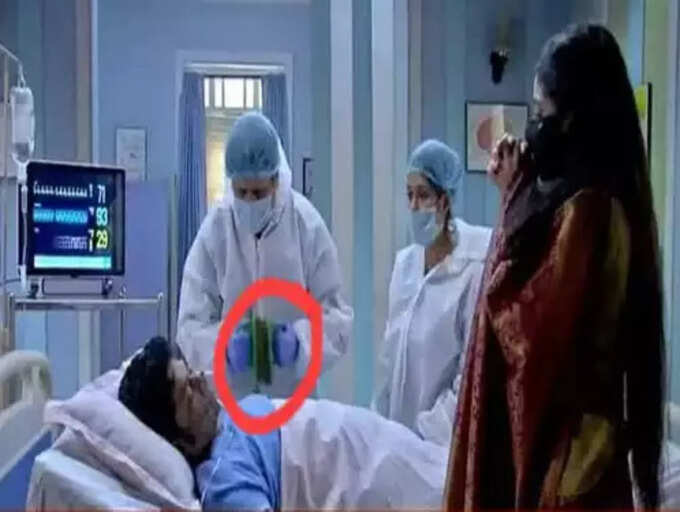 A rather serious scene from Neel Bhattacharya-Tiyasha Lepcha starrer Bengali television serial '
Krishnakoli
' became fodder for trolls after netizens found an 'uncanny resemblance' between the automated external defibrillator shown in the scene and bathroom scrubber pad that was actually used during the shoot. The makers were heavily trolled on social media. It prompted meme makers to get inspired and flood social media with posts. Later, the makers accepted that they had used a bathroom scrubber pad as a prop to replicate a defibrillator. (Photo: Facebook)
Titli flying plane without formal training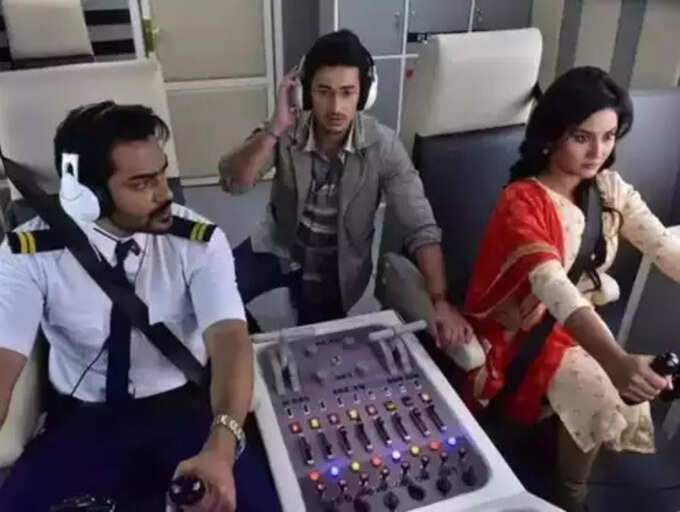 If someone can fly a plane after mastering flight simulator video games (movie 'Snakes on a plane'), then why not protagonist Titly! While this simple thought might have prompted the makers to enjoy a creative liberty while showing protagonist Titly flying a plane without having much experience as a pilot, viewers found it 'little too much' to digest. Moreover, the ****pit shown in the TV serial that tried to replicate the highly sophisticated machinery used in real-life also raised several eyebrows. The show again became fodder for trolls when Titly's flight crashed and she survived with minor scratches and loss of memory. (Photo: Facebook)
​Jamuna's guitar playing s****s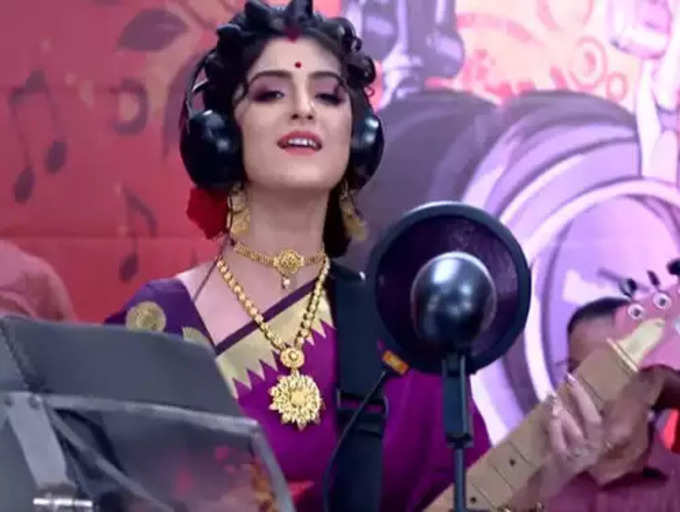 Now, who doesn't want a hero, who looks good, can strike a pose like Shah Rukh Khan and woo every other girl while playing the notes on his guitar strings? Just like how heroines are shown as naturally good at singing and dancing since the inception of Indian cinema! But when protagonist Jamuna tried her hands at playing guitar, it landed her in the wrong situation. In a particular scene, protagonist Jamuna, a professional Dhaki, was seen playing guitar. While her fingers remained still on a particular string, the music that came out of the instrument was perfect. The show was heavily trolled. Along with protagonist Jamuna's guitar s****s, the logic behind the scene also came under scrutiny. (Photo: Facebook)
​When protagonist Gouri worshipped Mona Lisa as a goddess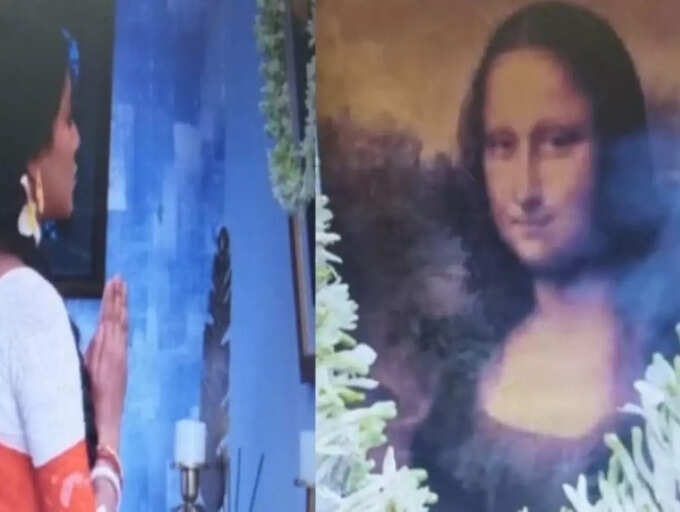 What village belle Gouri apparently did out of innocence and the makers did to establish the character and add a light-hearted moment in the show, went all 'wrong' in one particular episode. According to the storyline, Gouri got married to a doctor named Ishan and she is yet to get accustomed to the modern lifestyle. The innocent girl got amused by the interiors of hubby Ishan's room. She noticed a number of photos and decorative items, including a replica of Mona Lisa (Leonardo da Vinci's famous painting) in Ishan's bedroom. She thought it is the photo of a goddess and wondered which avatar of the goddess she might be. Gouri, who is very pious, quickly brought a garland and incense sticks and offers puja. This particular scene from the show immediately caught the attention of the viewers and was heavily trolled on social media. (Photo: Facebook)
Famous accidental wedding scene from 'Aay Tobe Sohochori'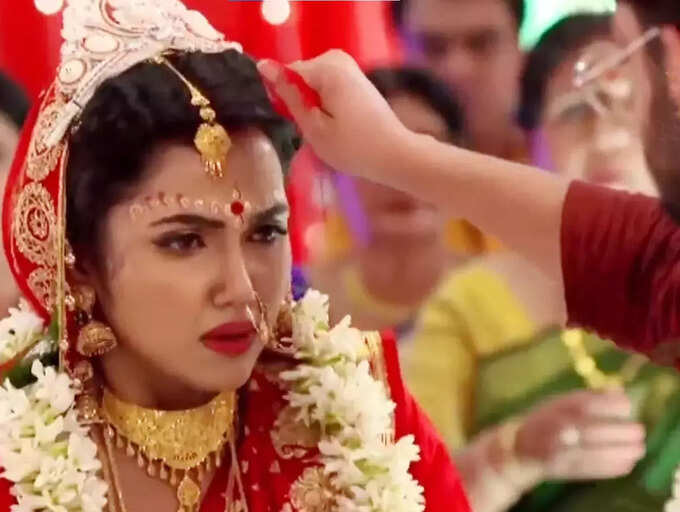 The Koneenica Banerjee starrer was heavily trolled for airing an 'accidental wedding' scene. In the scene, antagonist Debina, who was supposed to marry protagonist Sohochori's husband Samaresh, 'accidentally' got married to his younger brother. Debina was eager to marry her professor Samaresh but it was Bubai who 'accidentally' became the 'dulhania'. He (Bubai) was always against Debina and Samaresh's wedding. During the ritual, he came in between, pushed Samaresh aside, and put a sindoor on Debina's forehead. In a similar way, he puts a garland on Debina's neck as well and they are considered (accidental) 'husband and wife'. While some questioned 'logic' behind such scenes some joked and suggested others to try this formula on their 'crush'. (Photo: Facebook)
​'Panchami' showing a newborn baby attached to a snake instead of umbilical cord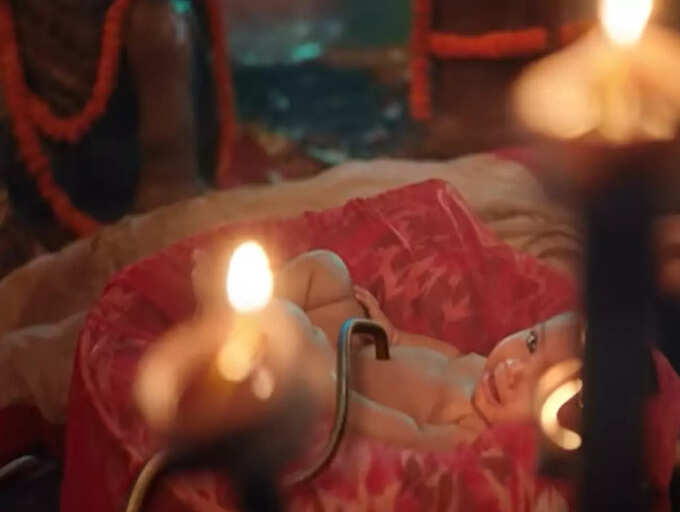 The very first promo of Susmita Dey starrer 'Panchami' made headlines for a particular scene. The promo of the show, which has a mythological essence, features a lady reaching a temple during storm and giving birth to baby under unusual circumstances. The priest helps her deliver the baby girl. After the delivery, when the camera pans toward the baby, instead of the umbilical cord that connects the baby to the mother's placenta, a snake can be seen. It leaves the priest shocked and he questions whether the baby girl is a human! Now, this particular scene has left netizens shocked. Although the makers had put a disclaimer adding that it is just a work of fiction, netizens are questioning the logic behind such a 'science-defying' scene. The show is being heavily trolled leading social media users to write 'RIP Biology'. (Photo: Facebook)