Anushka Sen reveals her beautiful 7- year connect with MS Dhoni
Anushka Sen and MS Dhoni's bond of 7 years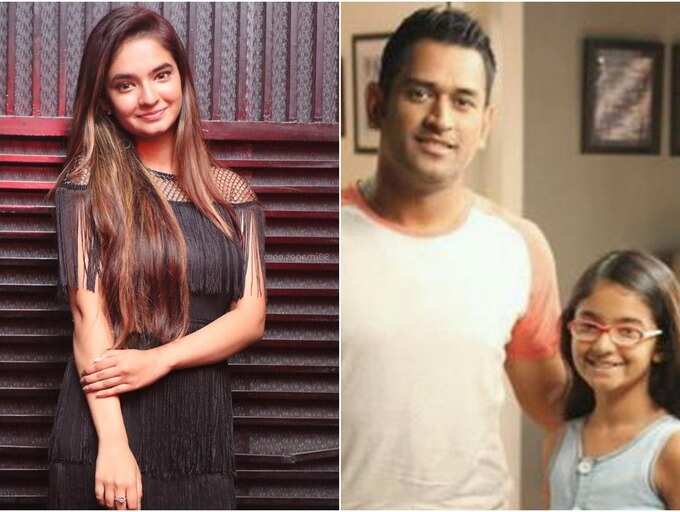 Young television actress Anushka Sen met Mahendra Singh Dhoni in 2014 for an advertising shoot for the first time. MS Dhoni calls her Chikki while Anushka addresses him as Chachu.
02/7The two met first in the year 2014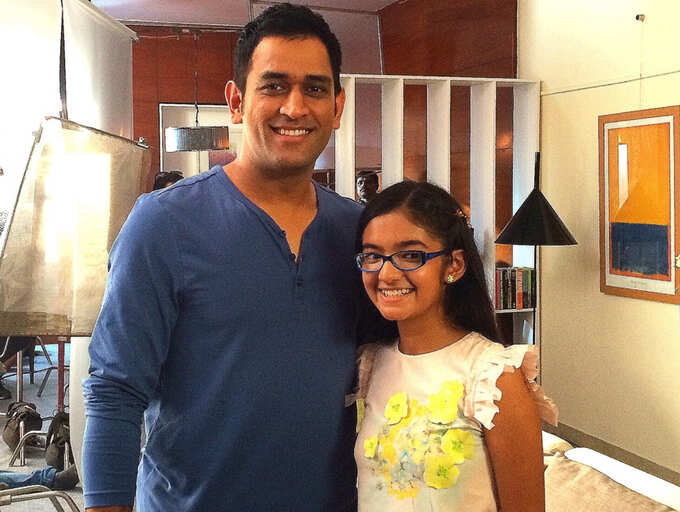 She has been meeting him almost every year for shoots and a few weeks ago she met the cricketer for a shoot and even though its been so many years, yet Anushka says that their bond remains intact.
03/7Anushka was very excited to meet MS Dhoni for the first time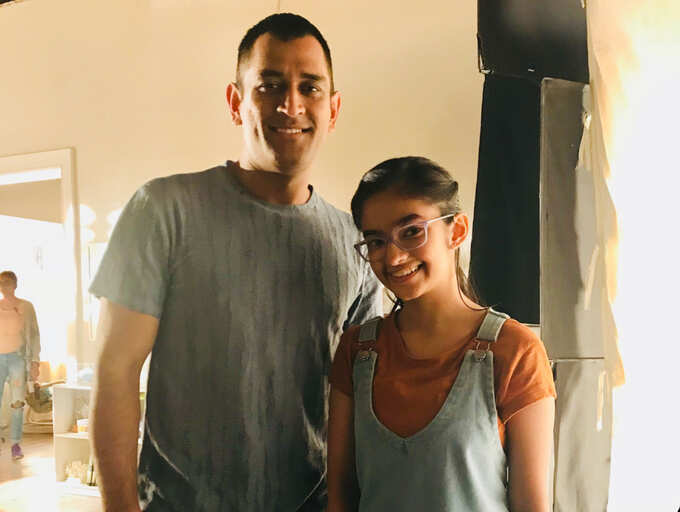 "The production house told me before we start shooting we should meet him in the vanity van. So I went there to meet him. The warmth with which he welcomed me and met me touched my soul. His aura is contagious and being with him is always fun," shares Anushka.
04/7The Ranchi city bond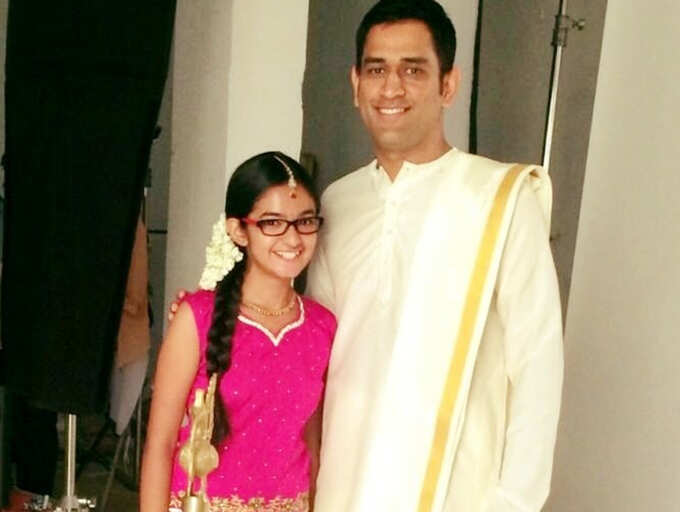 "I think we share a great bond also because we both are from Ranchi and he always tells me about his Ranchi days so that I too can develop a bond with the city" shares Anushka.
05/7Endless conversations and leg pulling is what they love to do together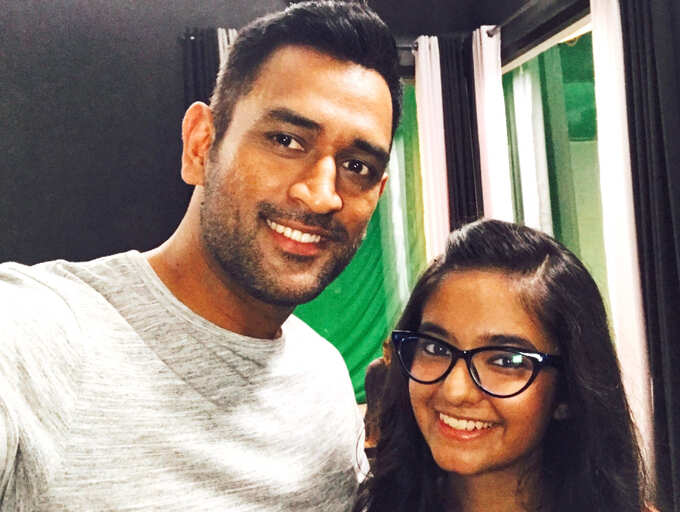 When the two of them meet they have endless conversations and fun too and he has seen Anushka grow as a person and as actress in all these years and always compliments her for the same.
"Every time we meet we take pictures. Then we sit and look at our old pictures too. We discuss the changes every year in us. Right from how thin or fat we have become or how our hairstyle has changed. One thing he does is that he gives me a tongue twister every year and I am not able to say it properly. He never misses a chance to pull my leg!" laughs Anushka.
06/7In love with Sakshi Dhoni too!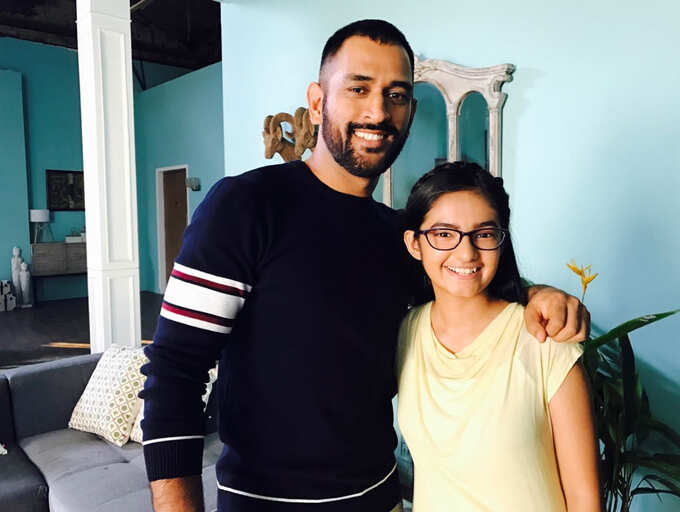 Every time she meets him she takes an item like a bat, bag or ball and gets him to sign on it and Dhoni lovingly does it too. But she not only like Dhoni but his wife Sakshi Singh Dhoni too. "When I met her, just like Dhoni Chachu she too met me so lovingly." adds Anushka.
07/7MS Dhoni is a down-to-earth person: Anushka Sen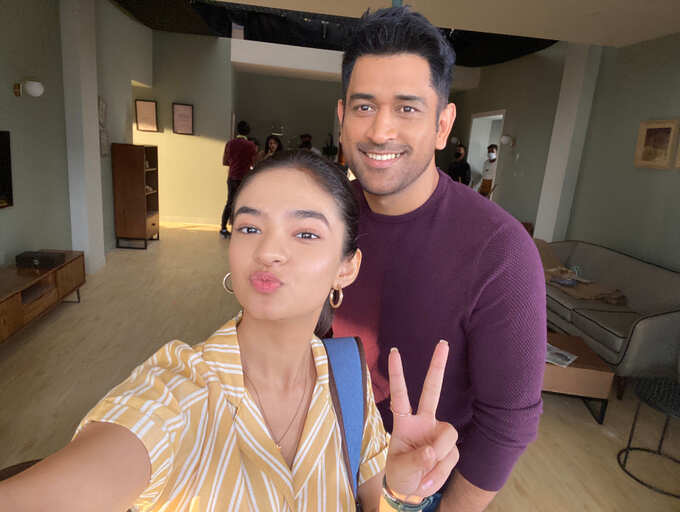 "One thing I learn from people like these is that no matter what you become or where you reach in life, if you stay connected with your roots, then success will definitely follow. My father too keeps mentioning him when he talks to me about anything inspirational," shares Anushka.