Splitsvilla X3's ex-couple Kat Kristian and Kevin Almasifar accuse each other of cheating and creating controversy during live session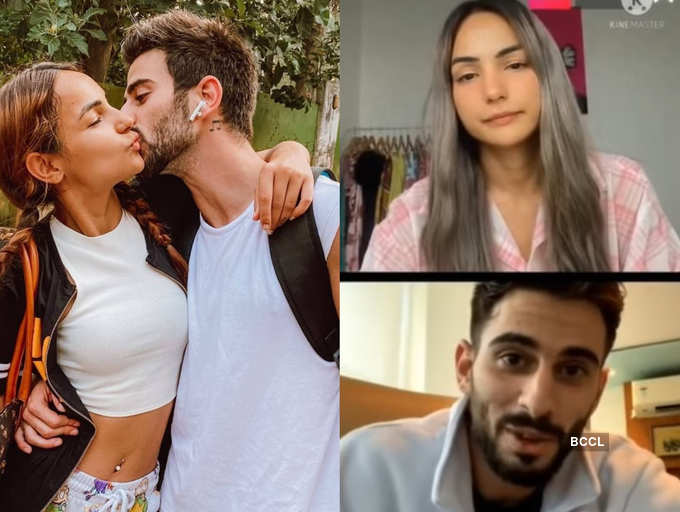 Splitsvilla X3's couple Kat Kristian and Kevin Almasafir have parted ways after things went downhill in their personal lives. Kat accused Kevin of dropping her mobile number on his Instagram story (which was deleted later) and asked him to join her in the live session and apologise in front of everyone. From bringing out their past relationships and insecurities, they washed each other's dirty linen in public. Here's what all they spoke about:
On who ended the relationship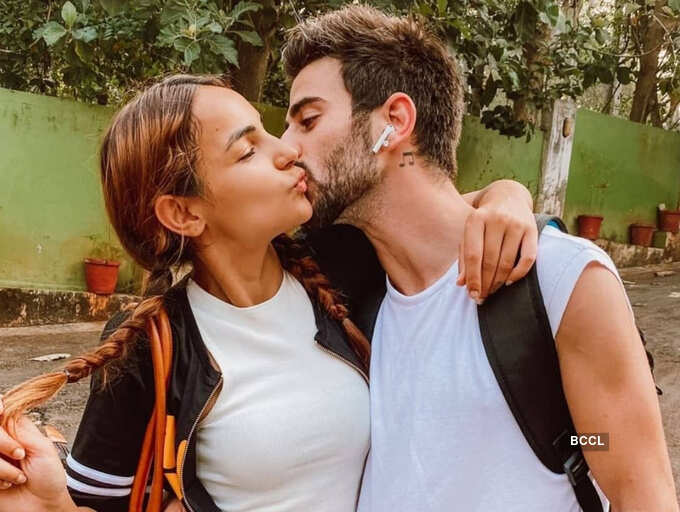 Kat Kristian refuted reports of Kevin abandoning her after finding out that she cheated on him. Instead, she said during the live to Kevin, "I broke up with you and not you." Kevin, in his defense, said, "I never called you a cheater and I don't lie about anyone."
Bringing out past relationships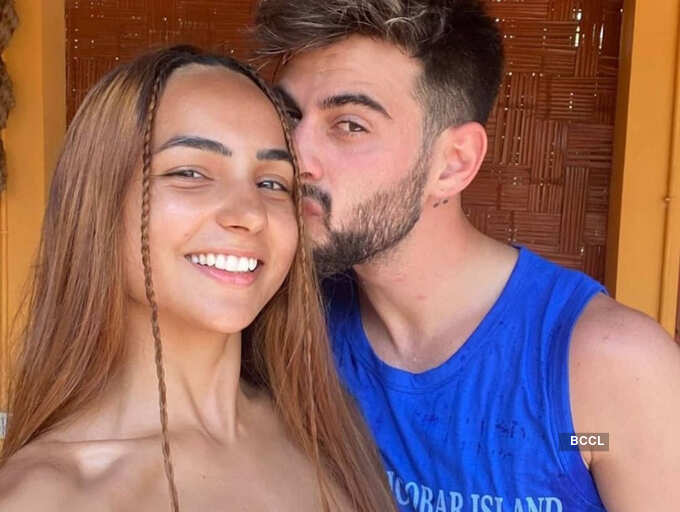 Kevin questioned Kat about her two-year relationship with a guy in London and then "hooking" up with him here. Kat asked him to reveal the guy's name but Kevin said, "I don't know which guy in London because you never spoke." Kat also enquired about his five-year relationship with a girl in China and said, "You also didn't tell me a lot of your girls' names."
On maligning each other's image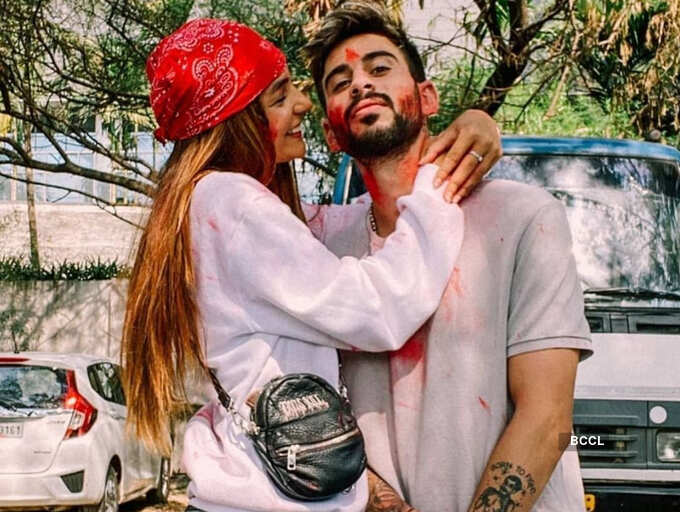 Kevin accused Kat of pretending to be the "nicest" girl and portraying him as the "villain". Kevin asked Kat if he should add a few more people to the live, who would be able to reveal the names of the boys she has hooked up with. "You pretend to be the nicest girl and I am the villain and tell everyone that Kevin went crazy because I told him I am dating someone outside," added Kevin. He also asked Kat about how would she feel if she found out about him dating someone else.
Who did what?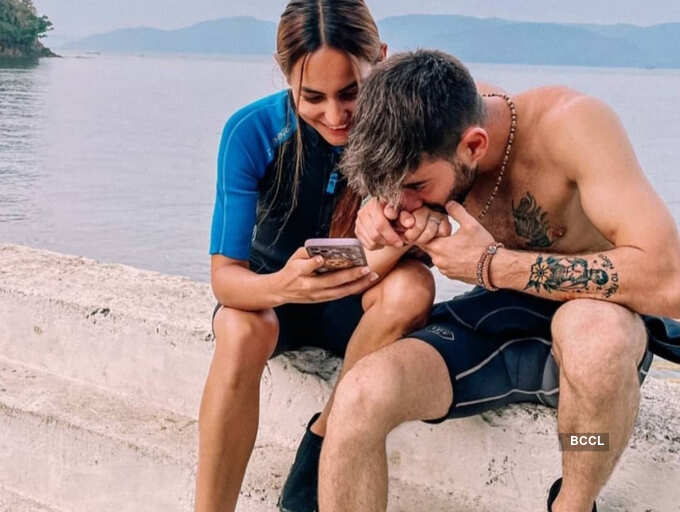 Kat Kristian said that she managed to take out time to travel to Pune to meet him. She said, "I used to make sure that I ended up meeting you, I would travel to Pune to meet you." Kevin cut her and said, "This is your problem. Didn't I do anything? What about Goa and Andaman?" Kat said that Kevin was upset because she was working in Goa and the latter called up one of his female friends, who has earlier been part of Splitsvilla to find out if that's how relationships work after the show ends. On explaining the drama that was created in Goa, Kevin said, "Because you were working that is why we had a drama there." He asked, "Why did you take me just for those reels.?"
Calling a "strategist"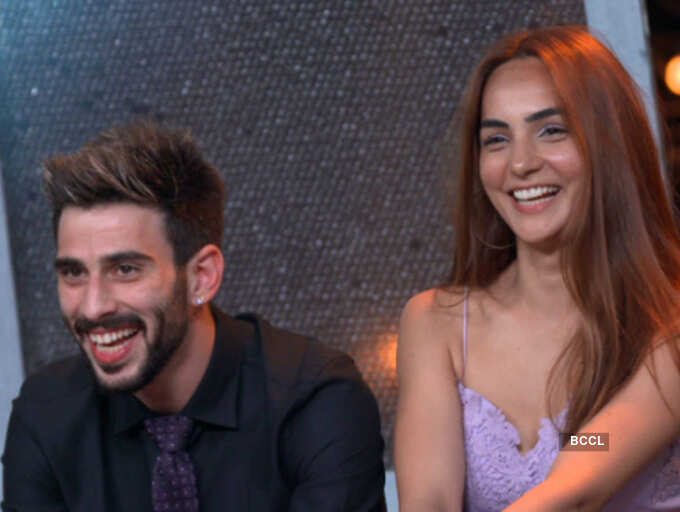 Kat called Kevin to be a "strategist," who is doing the drama to attract the reality show, Bigg Boss. "You are doing this to get into another reality show," said Kat. She also reminded him of telling her during Splitsvilla to be a cute couple because that's what people love to watch. Kevin immediately defended himself and cross-questioned Kat if it was really him or her, who spoke about being a "cute couple".
On dragging each other's families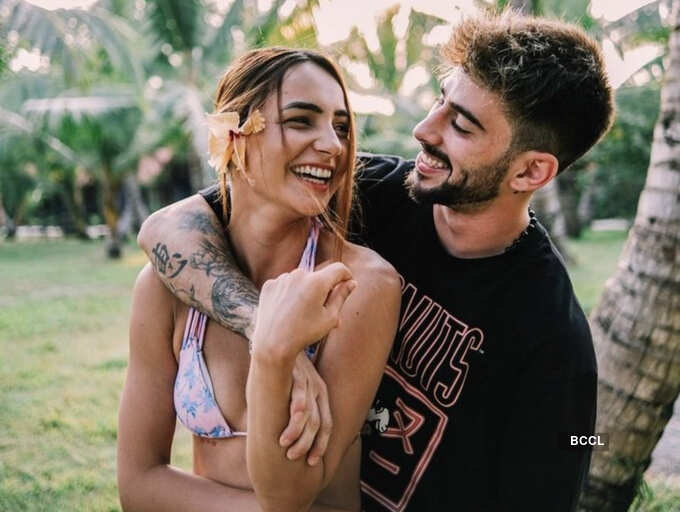 Due to the network issue from Kat's side, a lot of disturbance was created and Kevin kept asking her to place her phone correctly. In retaliation, Kat told him, "Get a doctor to check your ears or ask your mom to buy me a new phone." Kevin replied, " She will buy because she likes you and why would you drag my mom into this? Why would you tell my mom that Kevin is fighting with me, why would you cry to her." In her response, Kat said, "Because we connected with each other and you told me that she never spoke to Anushka (his ex)." However, she apologised for bringing his mom into their fight. She said, "I am sorry for talking to your mom." A shocked Kevin added, "Anushka and I were together for 10 years. Do you think my mom wouldn't talk to her?" Kevin also asked Kat if he should speak about her brother because he has a lot to say.
On accusing of hooking up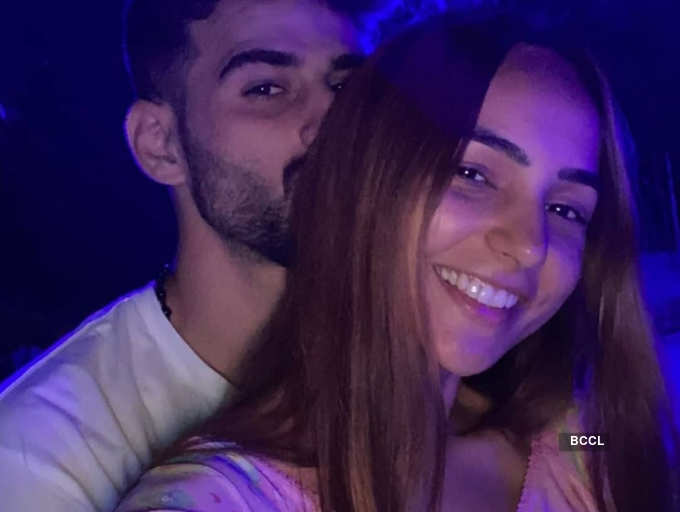 Kat asked Kevin why did he text her male friend, Yash when they weren't together. To which, Kevin said, "Why did you ask me to message him because he had a forced kiss with you." Kat also accused him of hooking up with various girls and he asked her to name them out. She pointed out about a girl from California, Anushka. Kat reinstated, "I have never said that Kevin cheated on me but you were not able to give time to Kat while you were busy texting your chicks, Anushka, or whatever..."
Kat's parting note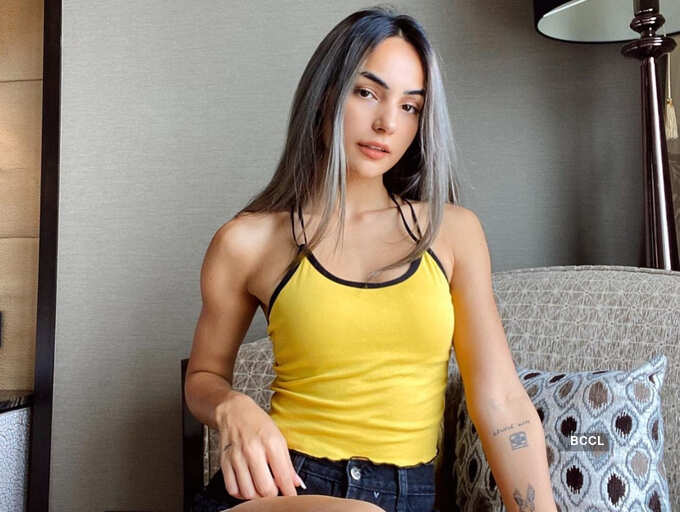 Kat's mother had to intervene and ask her to stop the live. Just then Kevin said, "This is your problem, you never listen." Kat said, "I don't even consider you my ex, I am done with this drama. It's done and dusted and you are a clown." For the unversed, Kat and Kevin's problem showed in Splitsviall 13 house too. While the two passed the oracle test as the first compatible couple, issues cropped up when Kat complained that Kevin doesn't give importance to her opinions.
Kevin's parting note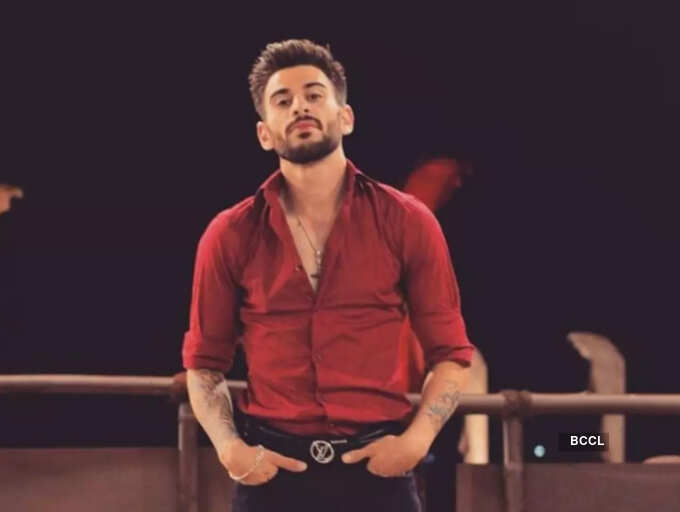 "I am not trying to create a controversy. I never said that she cheated but I also didn't say that she did not cheat but I have my doubts. Get out of my life, don't talk about me, I won't talk about you. I am happy that it's over. I am a very emotional guy, I don't take people's sh*t. I don't want to disrespect anyone and I want to live my life happily," said Kevin Almasifar.