Popular celebs who had mysterious death
1/9
Image credit:
Sridevi
The most recent celeb whose death shook the nation is none other the queen of hearts and Bollywood, who will always be rememberd as first female superstar of Bollywood. In the start, she was being said to have died due to major cardiac arrest that happened in Dubai post her nephew's wedding. Later, reports from the Dubai medical authorities reveal that her death was no as casual as it is being perceived and she rather died of 'accidental drowning' while investigation on the same is still on.
2/9
Image credit:
Jiah Khan
25 years old Ghajini actress was found hanging from her ceiling at her Juhu apartment on June 3, 2013. Her mother Rabia Khan alleged that it was not a suicide, and that it was ******. She blamed actor Aditya Pancholi's son, Sooraj Pancholi, who was Jiah's boyfriend, for her death. She also produced pages from Jiah's diary where the actor had written about her unhappy relationship. After the post mortem, the cause of her death was ascertained to be 'suffocation'. It is alleged that the actress was 2 months pregnant.
3/9
Image credit:
Pratyusha Banerjee
Cute and bubbly Balika Vadhu of the Indian Television bid unsaid adieu to the world while mystery of her death has still not been unveiled to the world. Her suicide in Mumbai apartment in 2016 immediately drew attention as parents and close friends of Pratyusha blamed her boyfriend Rahul Raj Singh for her untimely demise. Her beau was blamed for not helping her through depression and extorting money from her.
4/9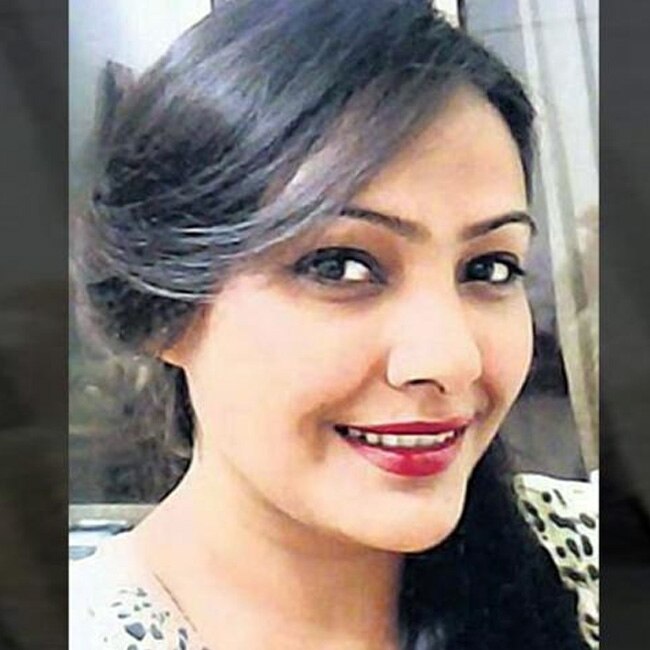 Image credit:
Shikha Joshi
Shikha Joshi, who was last seen in the movie 'BA Pass' committed suicide by slitting her throat open at her MHADA flat in Versova, Mumbai. It is speculated that the actress took the extreme step due to frustration of not getting acting roles in Bollywood.
5/9
Image credit:
Divya Bharti
The young and chirpy Bollywood star died at the age of 23 in 1993. It was rumored that she had accidentally slipped from the fifth floor of her Tulsi Apartment in Mumbai and then finally it was revealed that she was not alone in her apartment that day, drawing attention to a ****** angle. It is speculated and alleged that her husband Sajid Nadiadwala had links with the underworld and that the actress was undergoing an upsetting relationship with her mother, and so her death might be an amalgamation of a lot of built up issues in her personal life.
6/9
Image credit:
Guru Dutt
The tragic life of Guru Dutt is known to anyone who is interested in Bollywood. His films Pyaasa, Kaagaz Ke Phool and Sahib Bibi Aur Ghulam are considered classics. On 10 October 1964, he was found dead in his bed in his rented apartment at Pedder Road, Mumbai. He is said to have been mixing alcohol and sleeping pills. It hasn't been determined whether his death was a case of suicide, or an accidental overdose.
7/9
Image credit:
Manmohan Desai
Manmohan Desai was the man behind what is considered 'masala' films in Bollywood. His movies helped cement
Amitabh Bachchan
's status as a superstar in the industry. In 1994, it was reported that he fell from his balcony, as the railing he was leaning on collapsed. The fall lead to his death, and while it's termed as an accident, some theories suggest that he committed suicide due to his chronic back pain and the failure of the movies he made later.
8/9
Image credit:
Silk Smitha
Vijayalakshmi Vadlapati, popularly known as Silk Smitha was the *** siren of the South industry. The actress died in 1996 by committing suicide. It is said that her alcoholism, failed romances and dwindling finances made her take her own life. Her story was also made into a film. Vidya Balan portrayed Silk Smitha in the blockbuster 'The Dirty Picture'.
9/9
Image credit:
Parveen Babi
From the very beginning, the life of the Bollywood diva, who featured in Time Magazine in 1976, has been a great mystery She was mentally fragile and it is believed that Parveen suffered from paranoid schizophrenia. It was also said that alcoholism and genetic disorder led to her mental disease but whatever it was; it led her to live a lonely life. She passed away in 2005 and the fact that her body was discovered only a few days after she died, left us pondering over how she actually died.
Similar Threads: