Bigg Boss Telugu has housed some major fights between the contestants on various occasions and its dosage is doubling with each season, it seems.
Bigg Boss Telugu season 5
has promised five times drama and entertainment has only lived up to the expectations. Ahead of the season's finale on December 19 (Sunday), here's a quick look at the ugliest fights of the season.
Jessie's 'disrespectful' gesture towards Anee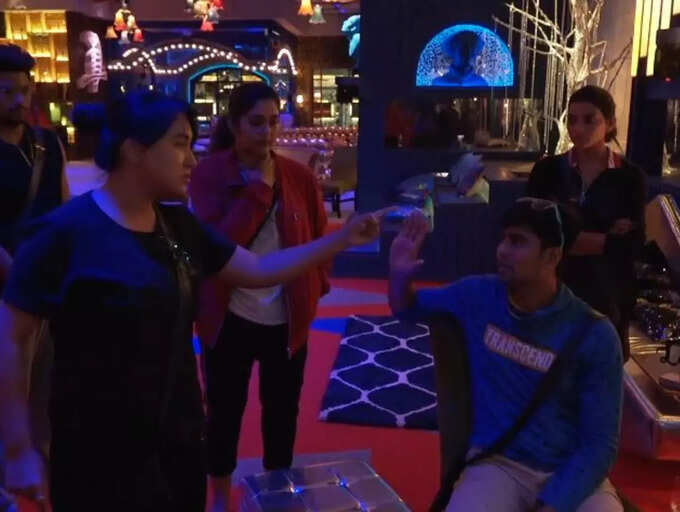 Model Jaswanth aka Jessie made headlines with his heated argument with Anee in the very first week of
Bigg Boss Telugu 5
. Anee found Jessie's gesture offensive and disrespectful. The ace choreographer lost her cool apparently for the first time in the house. Jessie earned flak on social media for this episode.
Priyanka asks Uma Devi to 'shut up'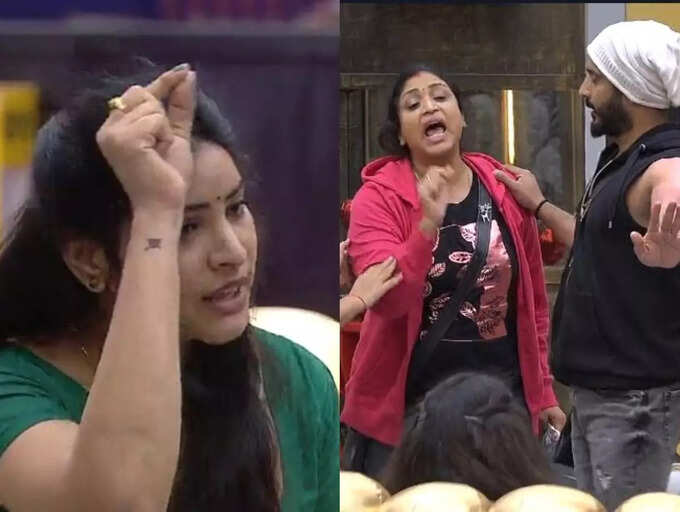 Priyanka and
Uma Devi
had a verbal war of words during a discussion to decide the worst performer of the first week. Priyanka named
Uma Devi
as the worst performer asking her not to be adamant, rude, and down look upon others. While Uma posed a serious objection to this, it sparked a verbal spat between the two. While Uma told Priyanka not to drag upbringing into the argument, she refused to change for anyone. The fight got uglier when Priyanka asked Uma to 'shut up'. Priyanka quickly apologized to Uma for the same and the housemates had to intervene and help them cool down.
Umadevi uses profane language; Sweta loses her cool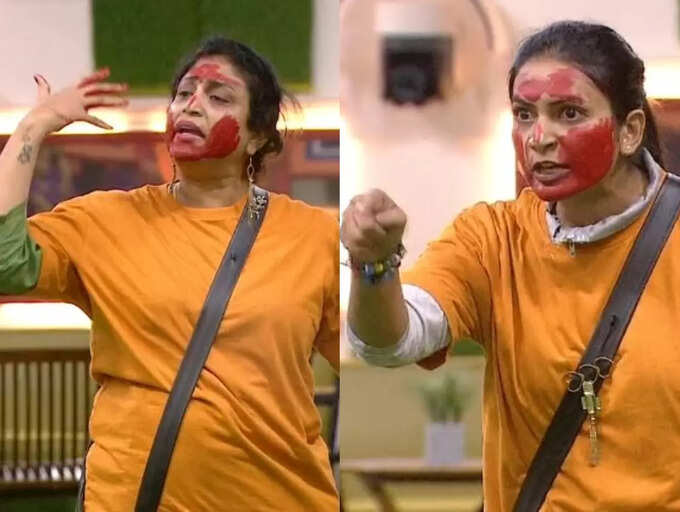 Uma and Anee had a verbal spat during a nomination task.
Uma Devi
lost her cool at Anee and used profane language which has left the housemates and fans in shock. It got uglier as
Sweta Varma
slammed
Hamida
,
Uma Devi
, and
Lobo
as well. While Sweta nominated
Lobo
and
Hamida
while hitting back at them, she lashed out at Uma Devi for disrespecting Anee. Sweta considers Anee as a motherly figure. Sweta said they can't afford to lose 'humanity and respect for their co-contestants' despite it being a reality TV show. However, on the contrary, Sweta soon slapped
Hamida
and
Lobo
with color. This was questioned by
Shailaja Priya
and netizens as well. Sweta earned flak on social media for her contradictory action during the nominations task though she tried to justify and quickly apologised for the same. readmore
Priya accuses Lahari and Ravi of hugging in the restroom; Lahari's eviction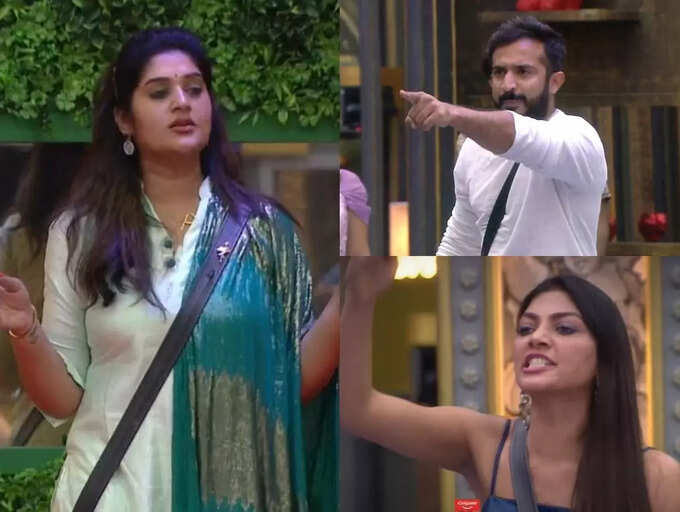 During the nomination task, Priya nominated Lahari for eviction citing that the latter gave lame excuses for nomination. Priya repeatedly mentioned that Lahari was busy with everyone else, especially 'all the men' in the house. When Lahari posed a serious objection to this, Priya mentioned that she saw Ravi and Lahari hugging in the restroom at midnight.
Ravi and Lahari strongly condemned this claim by Priya. While Ravi hit back saying she (Priya) can't make such statements in the house, Lahari stated that she (Priya) has no right to talk about her. Ravi further clarified that it was a friendly hug and also asked what his family, especially daughter, would think of him. The task was paused as Ravi, Lahari and Priya got emotional after the argument. While Priya apologised to Ravi, his wife Nitya and Lahari. Notably, Lahari got evicted from the show towards the end of the week.
Lobo loses his cool at Priya; says, I don't care about Janalu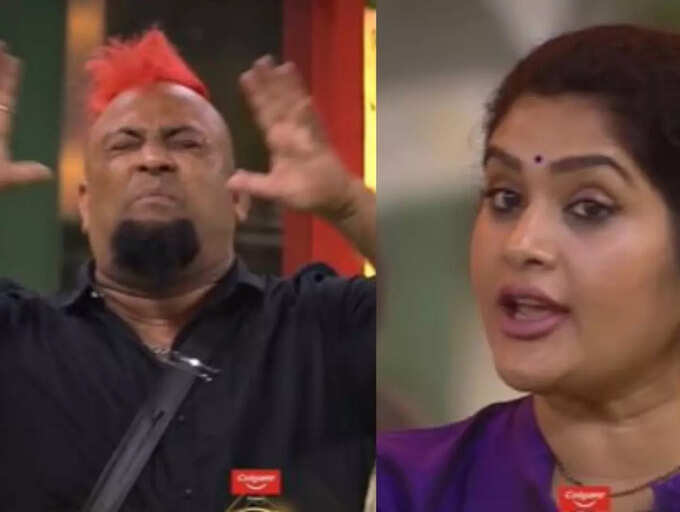 Lobo
, who was known as one of the most entertaining contestants of the season, lost his cool for the first time in a nomination task. He hollered at the top of his lungs at Priya during the nomination task for belittling one of his emotional confessions. Priya tried to explain yet asserted that she will not take his shoutings. Lobo earned negativity on social media for this episode.
Sunny and Priya's ugly fight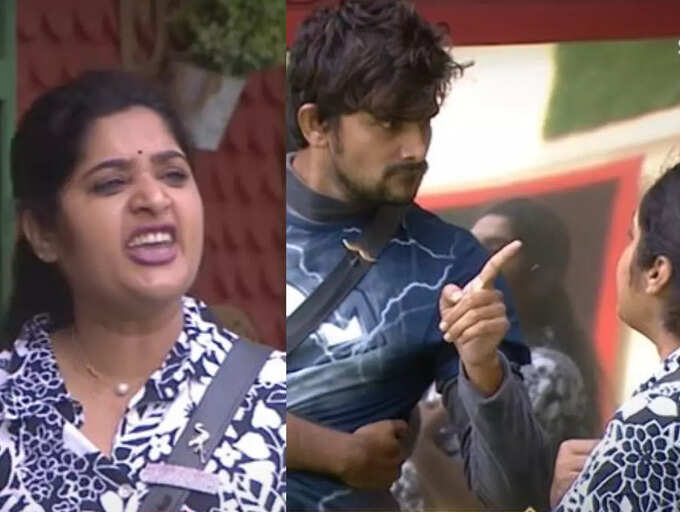 Sunny and Priya got aggressive and engaged in an ugly spat over grabbing eggs during a captaincy task. Priya warned Sunny of dire consequences especially repeatedly threatened to slap him if he gets physical during the task while he demands her to be watchful of her words. Priya earned flak on social media for her hostile behaviour while Sunny benefitted from the fight in terms of fan following. Priya was schooled by host Nagarjuna for the same and she got evicted from the show subsequently.
Nataraj and Vishwa's verbal war; former gets trolled for his filmy dialogues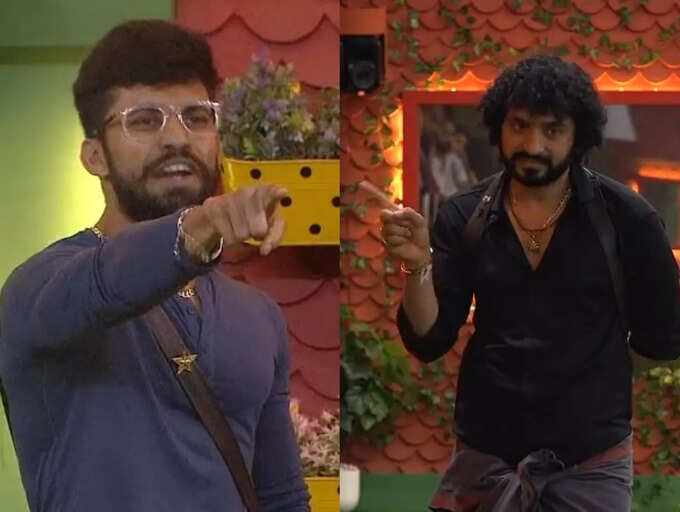 During one of the nomination tasks, Nataraj nominated
Vishwa
adding that the latter is a weak contestant and is acting in the house. They had a verbal spat. Nataraj gave some popular movie dialogues and tried to warn
Vishwa
. Kajal told Nataraj that his thought process was wrong. Nataraj then nominated Ravi. He had already referred to
Vishwa
as a 'chameleon' as well. Nataraj got immensely trolled on social media for his behaviour in the nomination task.
Shanmukh's first major fight with Sreerama Chandra over food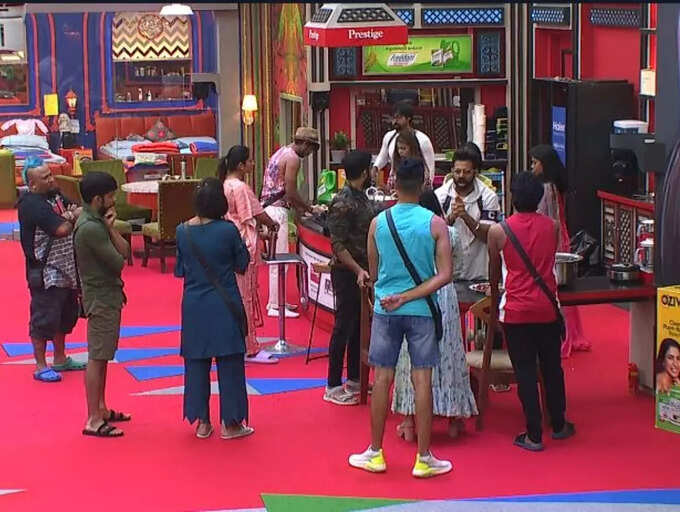 In the fifth week, the BB house witnessed Jaswanth picking a fight with
Sreerama Chandra
, the captain of the house, over food and sharing the kitchen chores. During the argument,
Sreerama Chandra
said that they (Jaswanth) must cook their own food if they can't share the kitchen chores. An argument between
Sreerama Chandra
and Jaswanth escalated when Shanmukh and Siri came to their BFF Jaswanth's support. Shanmukh's intervention has left
Sreerama Chandra
irked. While Sreerama Chandra justified his conversation with Jaswanth and his authority as a captain, Shanmukh and Siri asserted that he (Sreerama Chandra) should take responsibility but not boss over everyone. This was the first major fight of Shanmukh in the house and it was recreated later in a role-play task.
Siri and Sunny's 'Appadam' fight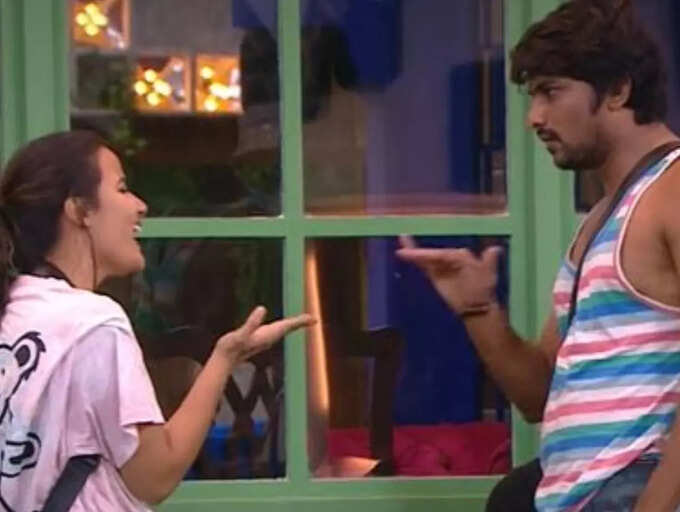 It was a captaincy task in episode 69 wherein Siri tried to stop Sunny from throwing balls. Sunny and Siri engaged in a verbal spat over the same where the latter said she would have become an Appadam (Papad) if he was in action. This led to a major fight between Siri and Sunny which turned uglier with Shanmukh's intervention. Shanmukh and Sunny also had a verbal war where the former also claimed that he is 'just a YouTuber' in response to the latter's comment.
This was one of the most iconic fights of the season so much so that the contestants were asked to recreate the fight later in a role-play task.
Anee and Kajal's ugly fight; the former does 'Naagin dance'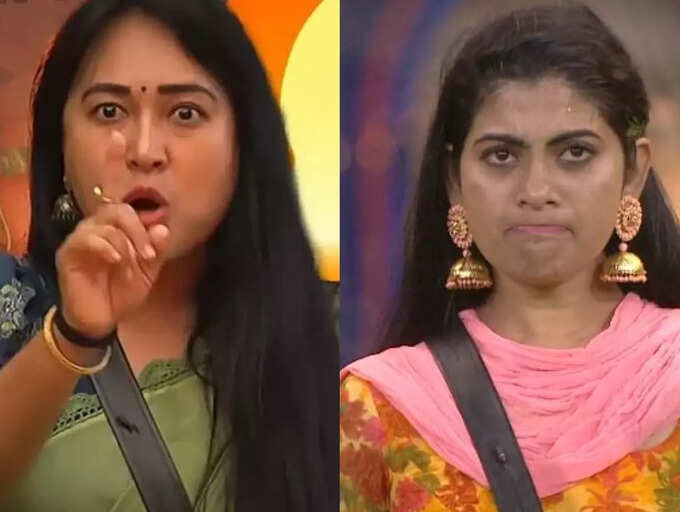 In the same captaincy task where Anee was the Sanchalak of the task. Kajal got eliminated in the first round. She tickled Anee as the latter guarded Ravi's tower. This led to a huge argument between Anee and Kajal. They kept shouting at each other at the top of their lungs throughout the task. Anee did a naagin dance which left Kajal offended. Kajal was also labeled as the Naagin of the house. This episode is considered to be one of the reasons behind Anee's eviction, too.
Siri indulges in self-harm; host Nagarjuna schools her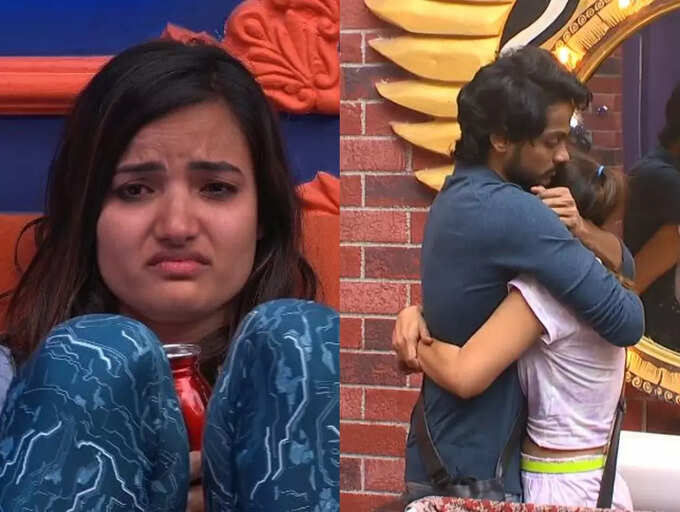 In episode 73, Siri asked Shanmukh why he has been assuming things and hurting her time and again. Offended, Shanmukh asked her to leave and got emotional saying that he is missing his girlfriend Deepthi Sunaina. "I'm feeling alone. I'm missing Deepthi. I would have been a King with her by my side. You better leave. I don't want you or your friendship," Shanmukh told Siri. She walked away and locked herself in the washroom where she had an emotional breakdown. Shanmukh tried to bring her out as he heard her banging head onto the wall. He got her out with the help of Ravi and other housemates. Shanmukh hugged Siri who had an emotional breakdown. Ravi tried to console them. Host Nagarjuna also schooled Siri about indulging in self-harm and besides apologising, the latter promised to not repeat it in life again.
Sunny and Sreerama Chandra's showdown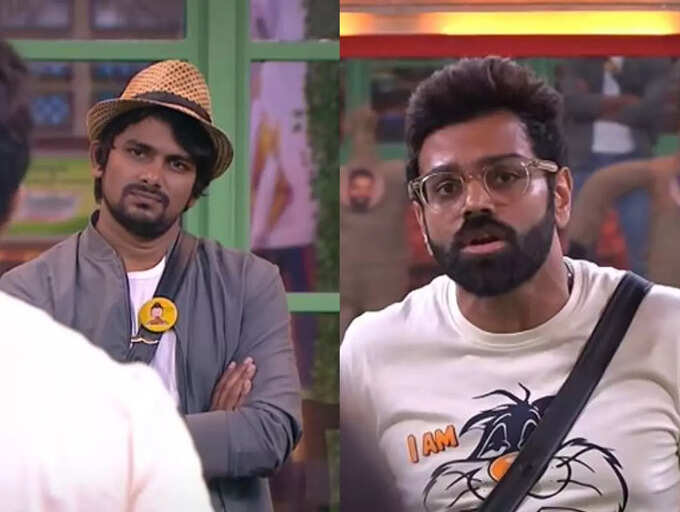 In one of the recent nomination tasks, Sunny and Sreerama Chandra had a heated argument. Sreerama Chandra, who was offended by comments that he indulged in groupism, said he along with all the Telugu people are a 'group' and dared Sunny to question it. Sunny quickly said he is the leader of that group. This fight has led to many fan wars on social media with their respective fan groups trying to flaunt their dominance.