Entering Bigg Boss OTT without a connection to Karan Johar slamming her: Divya Agarwal's strong survival journey in the reality show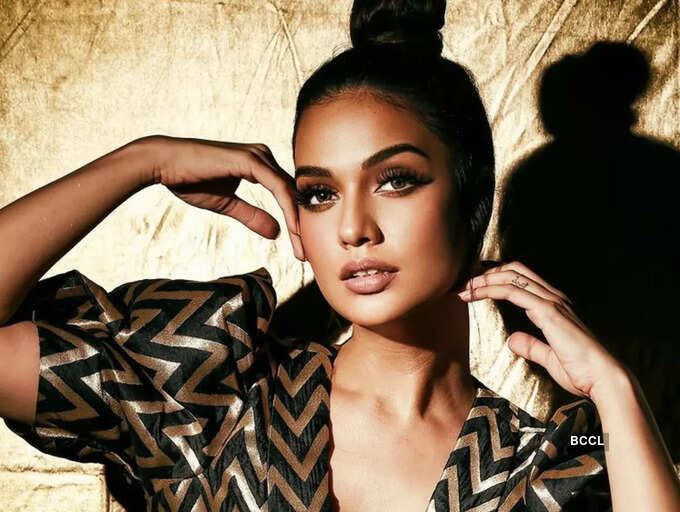 Divya Agarwal has seen her ups and downs in the Bigg Boss OTT and she has definitely played it with all her might and heart. The reality TV personality made a stunning entry but just after the first Weekend Ka Vaar, she had a tou gh phase. But the contestant rose like a phoenix and now she is one of the top finalists. Take a look at Divya Agarwal's road to survival in the Bigg Boss OTT house.
Entry without any connection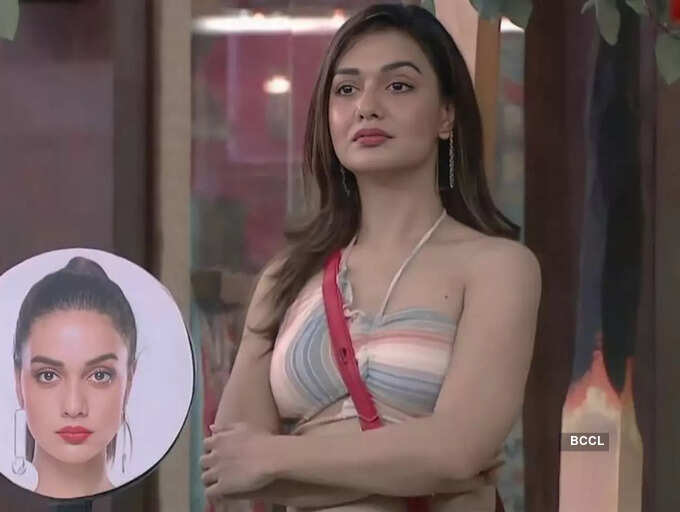 Divya Agarwal was the last contestant to enter the house and Karan Nath as her partner. But soon host Karan Johar introduced a twist by bringing in Ridhima Pandit, who was also waiting for a connection. When Karan Nath was given an option to select between Divya and Ridhima, he chose the latter. This twist resulted in Divya getting nominated in the first week.
Finding a friend in Zeeshan Khan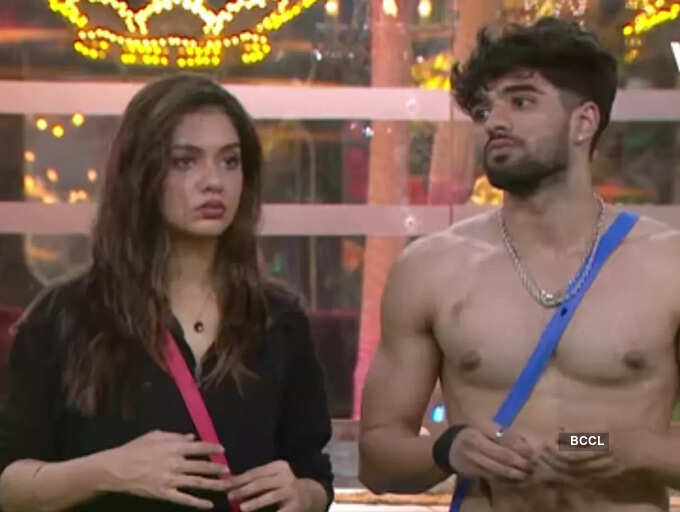 During one of the tasks, Zeeshan got the opportunity to change his connection. Initially, Zeeshan found his connection in social media influencer Urfi Javed. Despite knowing each other, they would hardly connect or talk to each other. Zeeshan became the first one to press the buzzer and he got a chance to change his connection and he chose Divya over Urfi. Urfi was Zeeshan's connection previously owing to their friendship of 3 long years.
Frenimity with Shamita Shetty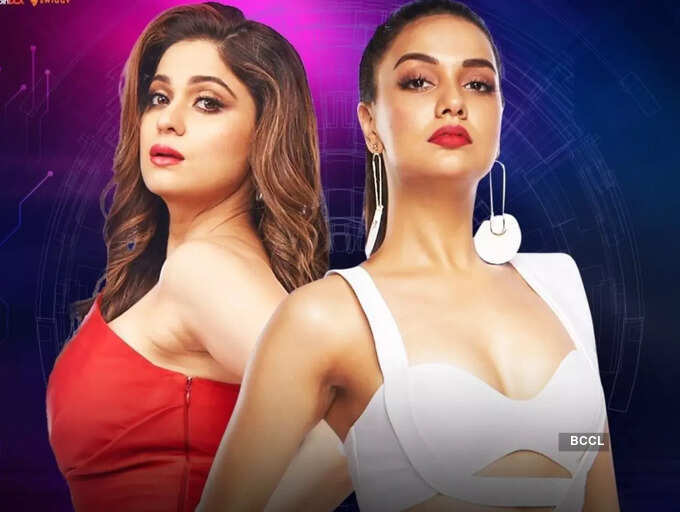 Divya Agarwal and Shamita Shetty started off on a high note. Their thick friendship was much talk about in the house. But the post Weekend Ka Vaar, they stopped seeing eye-to-eye and their BFFs talks turned into bitter brawls.
Divya and Shamita's fight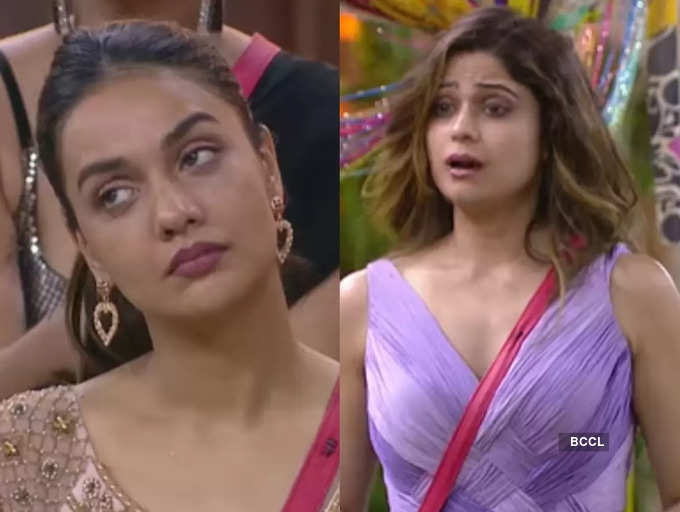 It all started when Divya called Shamita 'Bossy', to which the latter retorted saying, "I've done three reality shows before and this is my fourth." Divya also accused Shamita of taking her screen time and asserted that she didn't like her diplomacy. Shamita also didn't like that her connection Raqesh bonded with Divya. Divya had several fights in the house with Shamita, they also tried to bury the hatchet but it didn't turn fruitful.
Labelled as homewrecker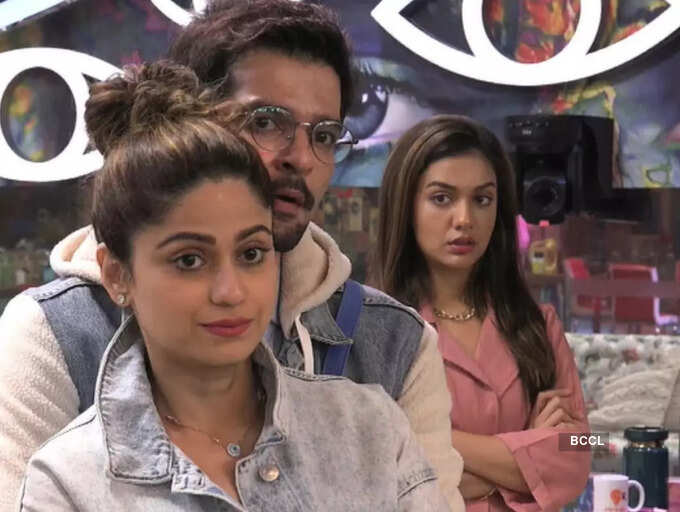 Divya connected with Raqesh in the house much to Shamita's dislike. Karan brought this to the forefront and this created a huge rift. Divya always maintained that she is Raqesh's friend. Also, when a chance came to change connection, it was Divya who said that she will never break Shamita and Raqesh's bond. Post KJo's label, Divya got cornered by the housemates too.
Divya's breakdown in the house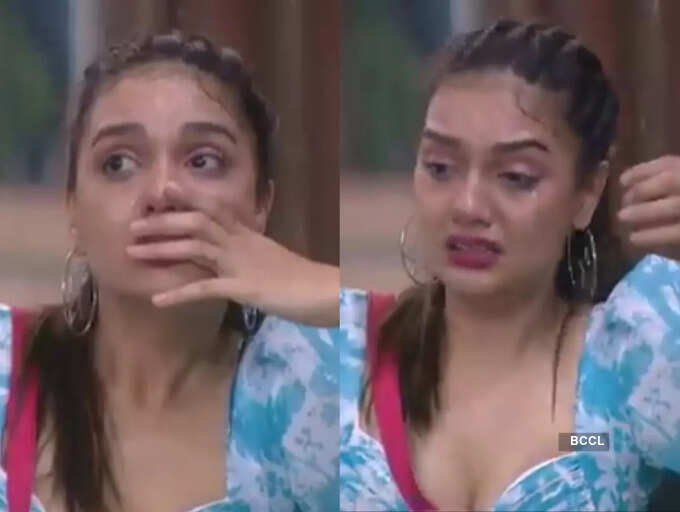 Divya had a major breakdown after being labeled as a homewrecker. She did not understand why she was labelled as a homewrecker by Karan Johar. She further said she doesn't talk to Raqesh because of Shamita. Divya was emotional and angry and she said that just because she is Shamita Shetty if anyone tries to talk about her connection with Raqesh, she will be termed as homewrecker. She told Ridhima it was a very wrong word to be used against her without any reason.
Karan Johar blasts Divya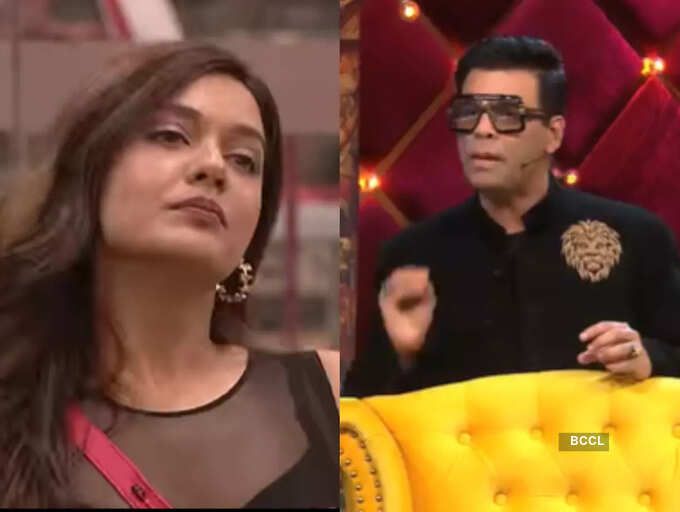 Karan Johar lost his cool and bashed Divya Agarwal for her comment that "I don't need Bigg Boss in my career". Karan got furious and said "Tell me, Divya ma'am, if you don't need the show, why are you here? Yeh Bigg Boss ka ghar hai, this is no party. You all are playing a game, let's get that straight." After a never-ending argument with the host, Divya emotionally broke down and was seen fighting with Shamita Shetty.
Standing up against KJo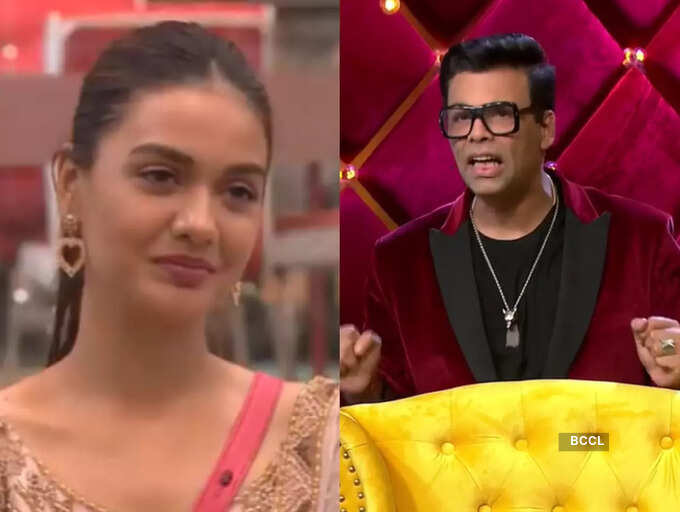 During a task given by Sidharth and Shehnaaz, Shamita and Divya continued their catfight. Divya continued talking and at one point, Shamita interrupted her to say that she had clearly not understood what Karan Johar mentioned during his interaction with her. To which, Divya said, "I haven't understood, and I am ok with it. Mere ko Karan Johar aake samjhaye ya Salman Khan aake samjhaye, nobody can influence my opinion."
OTT boss week after week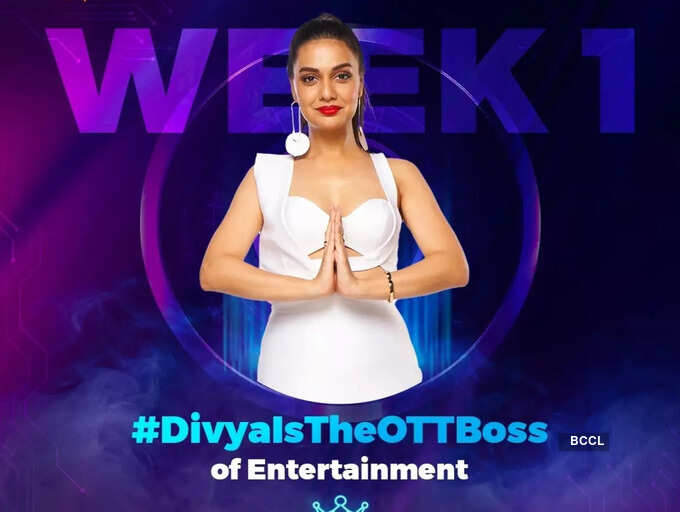 In six weeks' stay, Divya Agarwal became the OTT Boss of the week for four weeks. Her game is definitely liked by audience and they keep voting for her. Divya might have entered the show without a connection but she has connected the most with the audience.
Standing strong since Day 1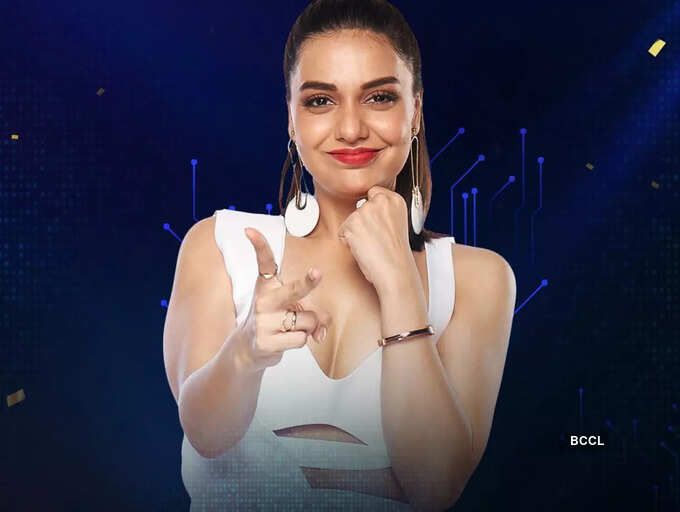 With or without connection, Divya has played her own game in her own way. She also earned accolades from Raqesh's niece and Shamita Shetty's mother during the family week. While Raqesh's niece said that her family thinks she is 'Annapurna' and thanked her for being by his side, Sunanda Shetty said, 'You are the one who is playing a good game and using your brains.' This indeed speaks a lot about Divya's strong and motivated spirit towards the game and the reality show.