Faisal Shaikh,
also known as Mr. Faisu, is a TikTok star from India. He is also a model and a social media personality. Due to his hilarious video clips and lip-sync video content on TikTok, the young man has a large fan base in the country. From earning fifty rupees at his father's shop to entering the stunt reality show
Khatron Ke Khiladi 12
. Here's a look at see Faisal Shaikh became the social media sensation as Mr Faisu:
Earning Rs. 50 per day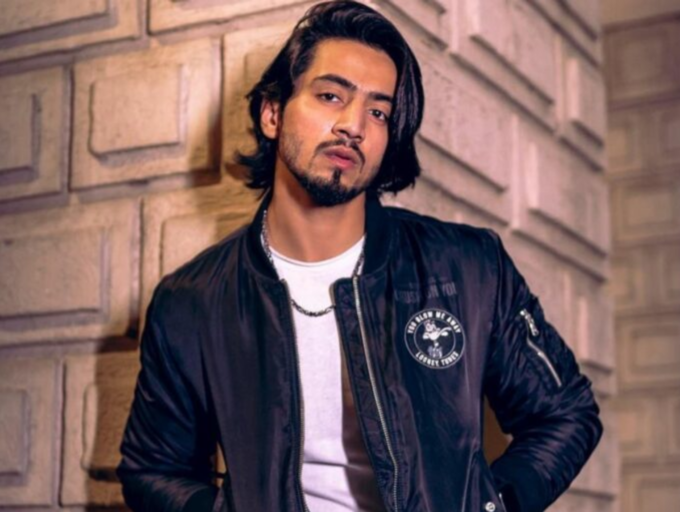 Mr. Faisu spoke about how he grew up running a nightwear business with his dad. "I grew up helping dad run a small nightie business. The work was demanding & the pay was too little. So at 21, I got a job as a salesman on Linking Road. For ₹50 a day, I spent 9 hours in the heat & threw myself at passersby to sell clothes", he said. (Source:Instagram)
Got fired for dropping a perfume bottle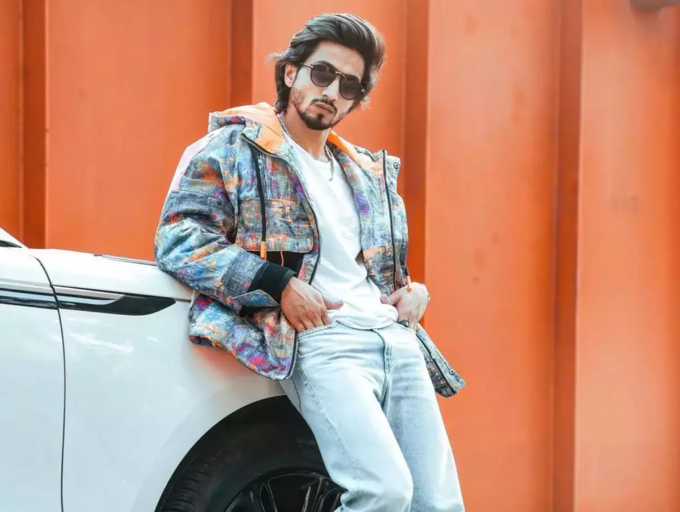 Mr. Faisu had revealed that he was fired by his manager when he had dropped a perfume bottle worth Rs. 12000. He stated, "I was still in college, so I'd wake up at 6, attend lectures, work & then come home at 12 AM & sleep for 4 hours. Life was hard–I'd cry because we couldn't afford mom's medical bills or dad's treatment even after we sold my bike & begged for loans. I then got fired from my job at a perfume brand because I dropped a bottle worth ₹12000. No matter how hard I tried, life got harder." (source:Instagram)
How it all started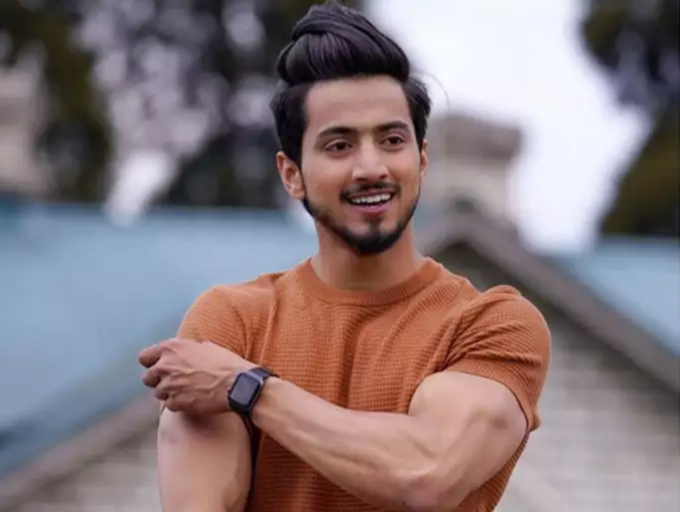 After getting fired and being jobless for a while, Faisu did not leave hope and began making 10-14 hilarious videos per day on his account. He said that he would do lip-syncing battles with his friends. He further added, "But I didn't have time to wallow–I found a new job & added on another hustle–creating fun videos online. I began making 14 videos everyday for a year–on my way to work, during lunch breaks or even when I was sick. My friends & I'd dance & lip sync to songs.
When he got 10 million views on a video
His parents and relatives were unhappy with him making videos and wanted him to do an MBA. He said that everyone at work and in college recognized him as the 'Guy who made TikTok videos'. But one day after uploading a video, he received 10 million views on it. He recalled saying, "I knew I was on to something big when one of my videos got 10 million views in 2 days. I got invited to events where fans showed up in huge numbers. Once, I uploaded a photo inside a hotel & 2000 people showed up there." (source:Instagram)
On becoming a popular face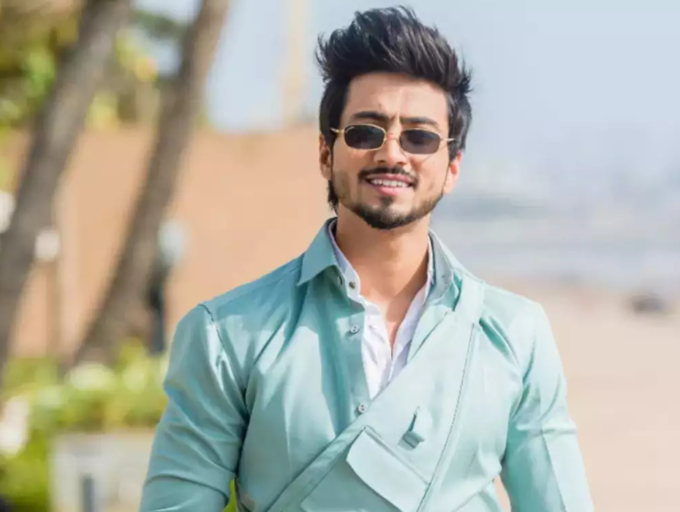 He revealed that his success steps didn't stop at just 10 million but his videos started getting 100 million views, and some acting opportunities, too. He stated, "I even starred in music videos that got over 100 million views & was a part of India's biggest fan fest. People knew me wherever I went! But I didn't take it seriously until I launched my personal deodorant brand on Instagram–in 30 minutes, we got 5000 pre-orders & in 2 hours, we sold out! I can't believe I'm living the life I thought was impossible–I'm doing what I love, traveling to places I dreamt of & giving my family all they deserve. Recently, I got my sister married in the most 'dhoom-dhaam' style & now I'm buying a new home for us." (source: Instagram)
Reaching 28 million on Instagram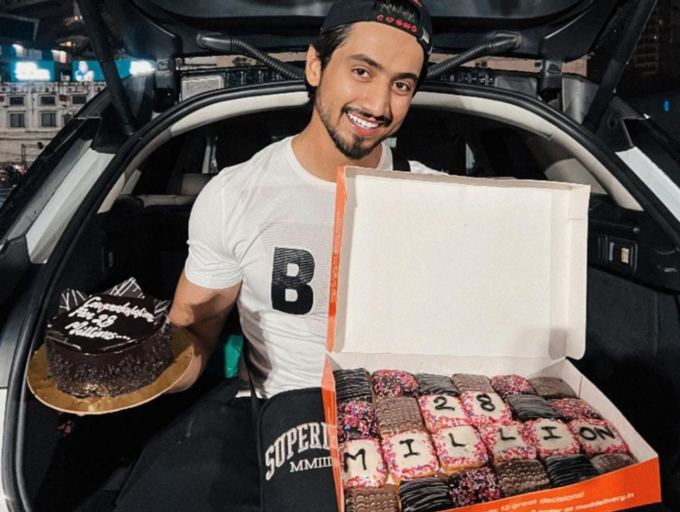 Recently, Faisu celebrated as he got 28 million followers on Instagram. He shared a post for his fans and followers and shared his gratitude for them as his account reached 28 million followers. In the post, we could see customized donuts and cakes on which 28 million was written. He had captioned the post "Here's to 28 Million of usThank you for the constant love and support since day 1.Grateful for each one of you" (source:Instagram)
Owning luxury cars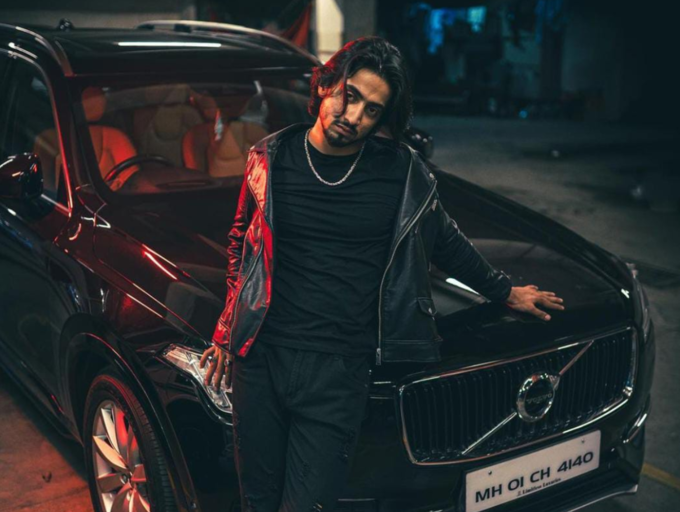 The social media star said that he could never imagine that he would own a luxury car someday. He said, "I never imagined that I'd go from earning ₹50 a day & selling my bike to being able to buy my family a BMW in 1 year. I think hard-work makes the universe deliver in mysterious ways. That's how the same boy who was fired for dropping a perfume bottle now owns a deodorant brand that's sold out by the millions." (source: Instagram)
Grabbing a chance in Khatron Ke Khiladi 12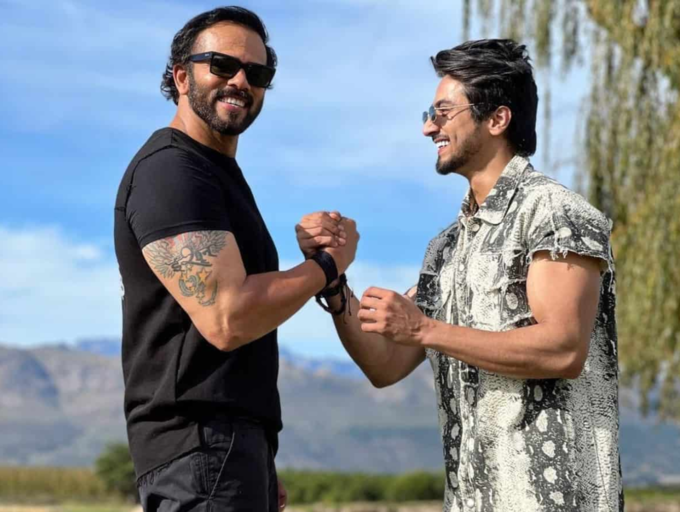 The social media sensation Mr. Faisu grabbed the opportunity of being a part of the famous action-packed reality show
Khatron Ke Khiladi 12
which is hosted by Rohit Shetty. Faisu revealed how he felt after being approached for the show. "From being a social media superstar to now participating in Khatron Ke Khiladi, the feeling itself is unfathomable. Sharing the screen with the almighty of action, Rohit Shetty and performing adventures under his mentorship is what I am looking forward to in the show. I am ready for the thrill, action and adventure that awaits this season", he said. (source: Instagram)