Mahhi Vij's temporary cook threatens to **** her and her daughter Tara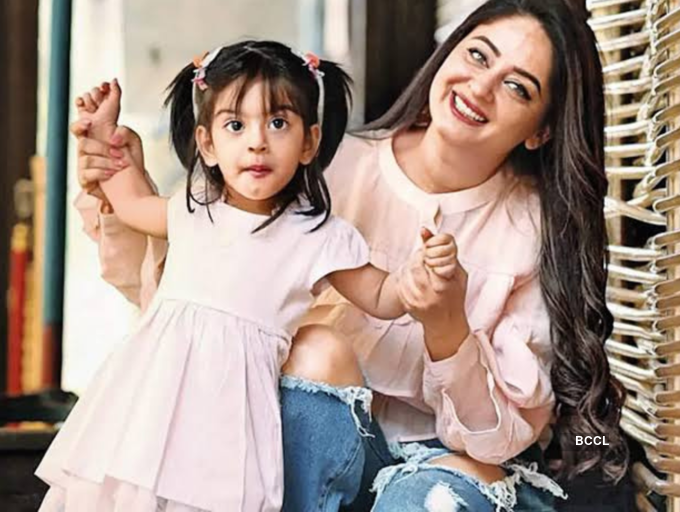 Mahhi Vij took to her Twitter to share the horrific incident that she recently suffered. The actress revealed that her temporary cook threatened to stab them with a 'khanjar'. However, the actress quickly deleted the tweets after they grabbed many eyeballs. ETimesTV got exclusively in touch with her where she unfolded the entire incident. She said "It had just been three days and we were alerted that he's (temporary cook) stealing. I had waited to inform Jay. When Jay came, he wanted to settle the bill but the cook demanded to be paid for the entire month. When Jay tried to reason out, he said '200 biharis laake khada kar dunga'. He got drunk and started hurling abuses at us. We went to the cops. I don't care if anything happens to me, but I was scared for my daughter." (Photo: Instagram)
readmore
Rajeev Sen accuses his wife Charu Asopa of hiding her first marriage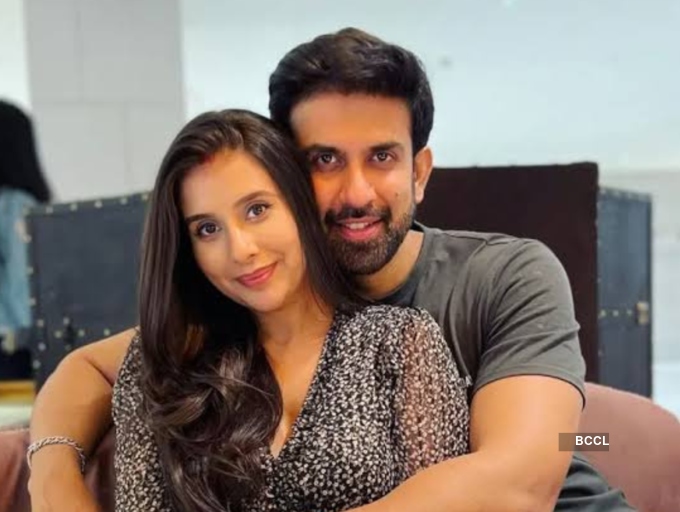 Rajeev Sen and Charu Asopa are having a rough patch in their relationship. The two revealed that they had compatibility issues ever since they tied the knot three years back. On June 7 the actress sent a legal notice to Rajeev to part ways amicably. Addressing the accusations made against her for hiding her first marriage the actress adds "I didn't want to talk about the problems in our marriage, but I have been forced to talk about it now because Rajeev is spreading lies about me, which is damaging to my reputation. Yes, we have taken the legal route to end the marriage and I initiated the process." She further says that "He is claiming that he didn't know about my first marriage! Not only did he know about it, but also appreciated me for moving on from my past and making it on my own in Mumbai. My first marriage happened in February 2007 when I was just 18 and we separated in November 2016 owing to compatibility issues. Rajeev has accused me of being a bad mother as he doesn't appreciate me posting Ziana's pictures on social media." (Photo: Instagram)
readmore
Shark Tank India fame Ashneer Grover bumps into Arjun Kapoor and Malaika Aror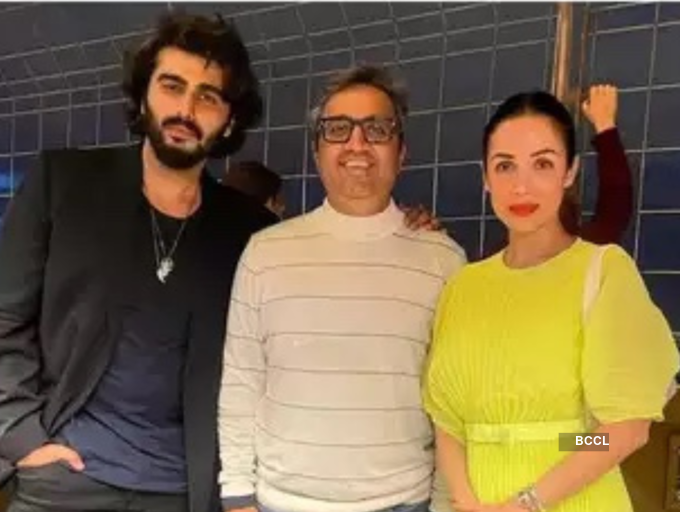 Arjun Kapoor who recently turned 37 celebrated his birthday with his lady live Malaika in Paris. The love birds bumped into Shark Tank India fame Ashneer Grover and shared some fun moments with them. Taking to his Instagram handle Grover posted a picture with Arjun and Malaika. Ashneer wrote, "Rendezvous avec Birthday Boy @arjunkapoor and ravishing @malaikaaroraofficial a Paris. 'Tres gentil et tres jolie'! (they are very kind and sweet)."
(Photo: Instagram)
Urfi Javed becomes the most searched celebrity Asian celebrity in the world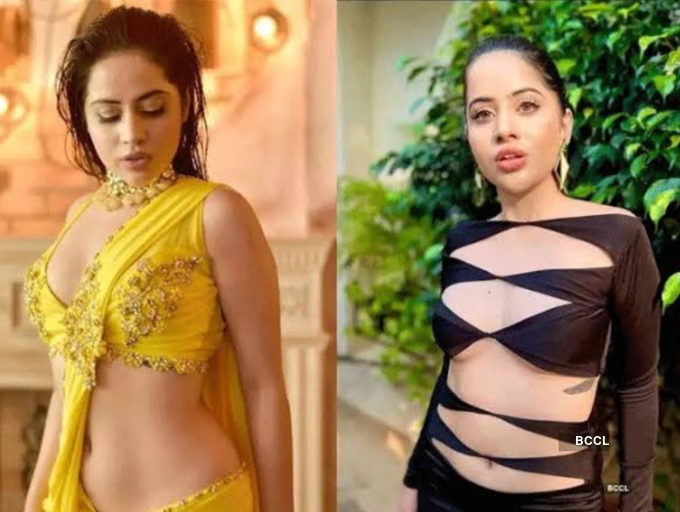 Bigg Boss OTT
fame
Urfi Javed
who is known for her bold and bizarre outfits has crossed yet another milestone by becoming the most searched Asian celebrity in the world. The actress has left behind several A-listed celebs like Kangana Ranaut, Kiara Advani and many more. She has received a mixed response from fans for this big achievement with many fans congratulating and blessing her and others trolling and calling her undeserving. (Photo: Instagram)
Divyanka Tripathi reacts to US Supreme Court's abortion ruling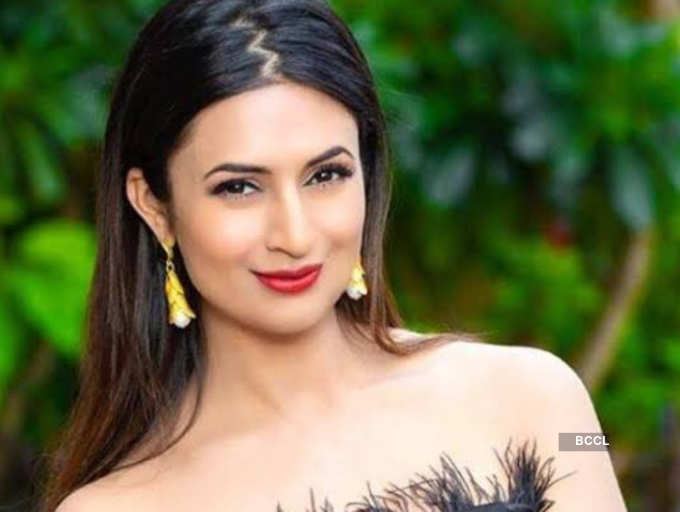 Several famous celebs shared their views on US Supreme Court's aborting rule. Divyanka came forward and shared her point of view as well. The actress says that a woman should have the right to choose whether she wants to have a baby or not. A part of her tweet read "It's happening on the other side of the world...I'm still affected. They fought hard for it years back not to lose it again! Women from whichever ethnicity or nation, are one and women should have a right to decide. #womenrightsarehumanrights." She even responded to a user's insensitive comment saying "Exactly you fool! You were trying to be funny yet you got the point! You take away anyone's right to decide, that will hurt! A child in the womb may have an anomaly or may be a result of **** or there can be other issues. A woman who brings up a child should have the right to choose." (Photo: Instagram)
readmore
Pavitra Punia-Eijaz Khan unable to find time to get married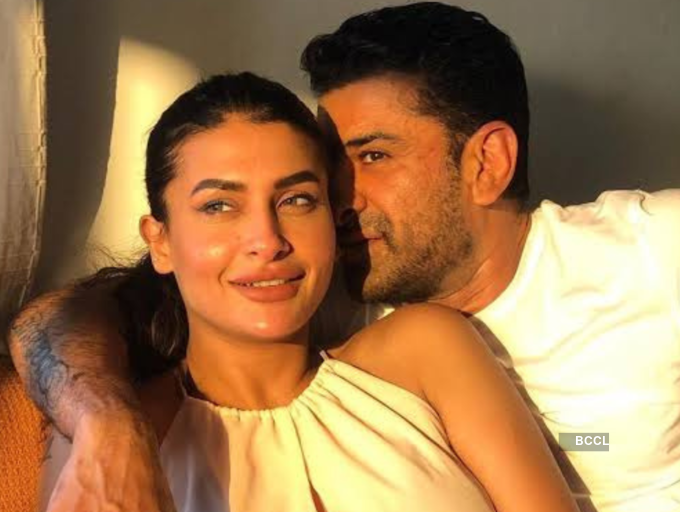 Pavitra Punia and Eijaz Khan found love in the Bigg boss house and have been inseparable ever since then. After several years of dating fans have now started bombarding them with questions related to their marriage. In an exclusive interview with ETimes TV Pavitra said "Everyone is always asking us about our
marriage but honestly, we are as good as married. When you have lived with someone for a long, you stop looking at each other as a boyfriend, or girlfriend. But, when we will officially announce ourselves as husband and wife in a ceremony, is not in our hands. We have been planning since last year that we will do it this year and this year also we are planning it will be this year. Our wedding will be very instant because we have such packed lives. We are trying hard to figure out where to fit our marriage into our schedule! Marriage is a very big thing for both of us. We don't want to get married by taking three days off and resume work. We want to enjoy the phase where we can indulge and feel the ****erflies in our stomachs that, oh my god! We did it!". (Photo: Instagram)
readmore
Manu Punjabi receives death threats from gangs of Siddhu Moosewala mu*derers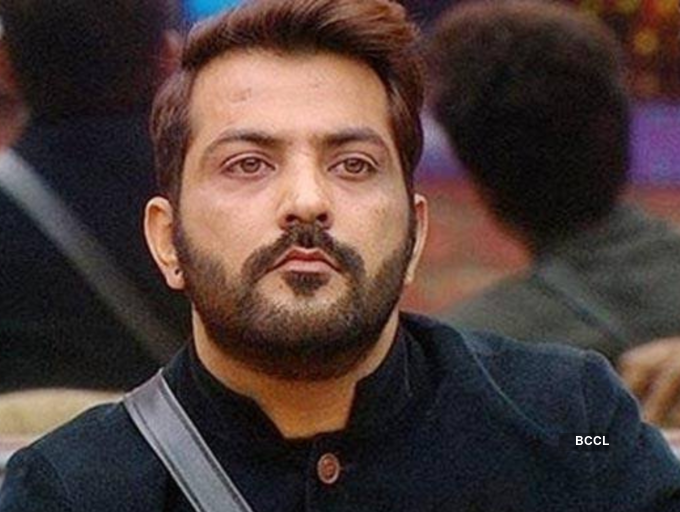 Manu Punjabi recently took to his Twitter and revealed that he has received death threats from gangs of Siddhu Moosewala ******ers. The TV fame thanked Jaipur police for giving him good security and catching hold of the culprit who demanded Rs. 10 lakh, falling to which he would be ****ed. His tweet read "I feel blessed and thankful to @Tomarhricha, Add SP RamSingh ji, Comm Anand Shrivtastav ji @jaipur_police to provide me security & find out the culprit. I got an email claiming to be from a gang of #SidhuMooseWala ******ers demanding 10 Lakh or else they would **** me. Last week was stressful."
(Photo: Instagram)
readmore
Taarak Mehta Ka Ooltah Chashmah gets new Nattu Kaka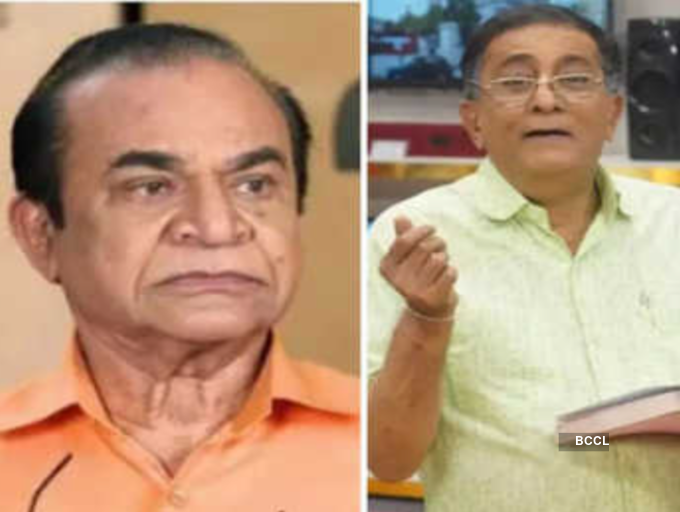 Fans have immensely missed the character of Nattu Kaka ever since the unfortunate demise of Ghanshyam Nayak. However, the show didn't disappoint its fans for long and got a new Nattu Kaka. Theatre veteran Kiran Bhatt will entertain fans by playing the iconic character. Commenting on the same, Kiran Bhatt said, "It's almost like the old Nattu Kaka is bringing in the new Nattu Kaka and I am glad to be doing the role of my dear friend Ghanshyam. It is a very emotional role for me and I hope to do justice to the role Ghanshyam excelled in, ever since the beginning." (Photo: Instagram)
readmore
Dimpy Ganguly on her first maternity photoshoot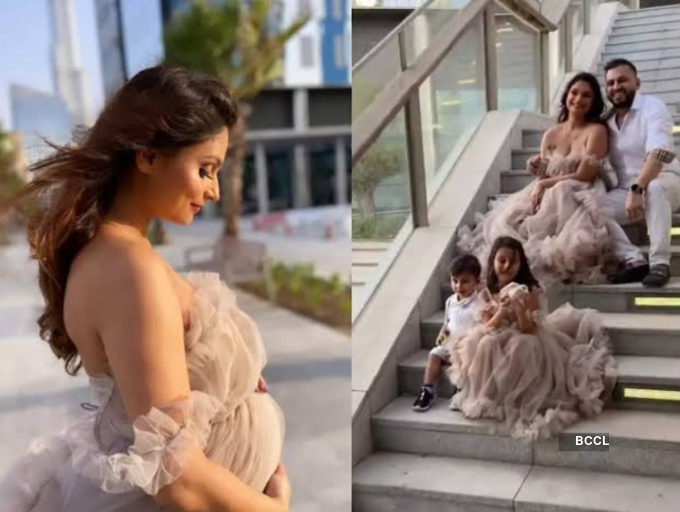 Dimpy Ganguly and her family are excitedly looking forward to welcome their little 5th member. The family of four recently had a dreamy family-maternity photoshoot and ETimes TV got in touch with the actress on the same. Dimpy spoke about how she missed having a maternity photoshoot done in her previous two pregnancies and had a dreamy one with her two kids (Reanna and Aryan) and hubby Rohit Roy. She said, " When I was pregnant with Reanna, we didn't hire anybody for a photoshoot. My husband, Rohit took some pictures. He is very good with the camera. I was happy with that. When I was pregnant for the second time, I wanted to get one done. But then, Covid happened and everything was shut. So again it was pictures we took in the family. In the third pregnancy, everything fell in place." (Photo: Instagram)
readmore
Rakhi Sawant expresses her wish of soon becoming a mom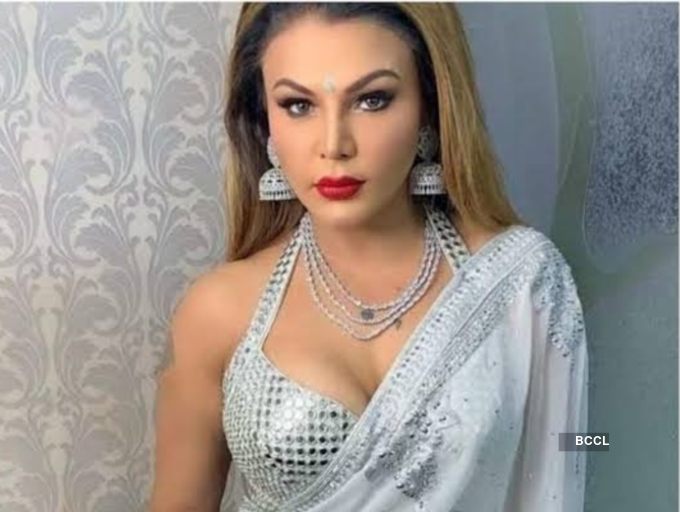 Controversies and entertainment Queen
Rakhi Sawant
was recently spotted at an event where she talked about Alia Bhatt's pregnancy, her desire to soon become a mom, and more. While talking about Alia's baby the actress says that "Meri Zindagi mein kab khush khabri aayegi? Shaadi se pehle bhi aaye toh don't worry...jaise hi khush khabri aayegi mein dusre din shaadi kar lungi. Aisa hota hai na aaj kal. But woh gunaah hai, khuda ki khilaf...baap re, nahi baba! I will give birth to a messiah who will set everyone straight." She further says that
"Alia's baby will be a beautiful one. Taimur bhi bahot khoobsurat hai. Ab Alia ke baby aur Taimur mein competition hone wala hai. But I must tell you ki mera baby hoga toh hum teeno mein competition hoga."
(Photo: Instagram)
readmore
When Mika Singh got slapped by ex-girlfriend after getting caught speaking to other girls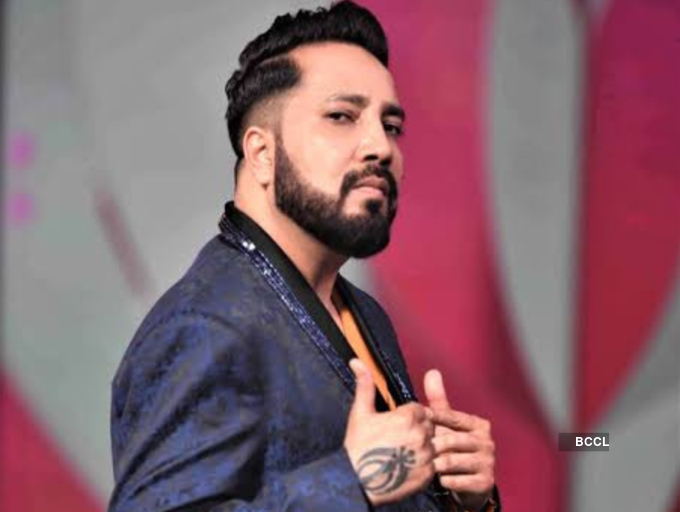 Singer Mika Singh who is currently seen in Swayamvar- Mika Di Vohti has recently revealed his past relationships. He talks about his Casanova and how he impressed girls in his past. Mika shares, "I have had 3 girlfriends in the past. It was during school time. It was one-year long. She didn't dump me but very amicably told me that she liked me but her parents didn't approve of my condition then. I was a struggler then. Initially, she didn't tell me the reason but stopped talking to me. I went to her school posing as a music teacher. I would play her 'our' song, I played that same song during her school annual function. Finally, she spoke to me and gave this reason. I felt her parents are thinking about what was best for her. But I promised to attend her wedding and I did and I played the song. We did cry a lot." He then talks about her other relationship where the singer got slapped by a girl for the first time "It was dangerous. All my songs were a hit, I had bodyguards, and I had the swag. It happens that when you are in the constant limelight, you have fans… especially female fans. I met one such girl… very beautiful. I promised her house, even thought of kids' names – Sunny, Bunny. I was crazy about her. Now I used to be a flirt… a bit. Phone pe Thoda bahut chalta that. I would get such calls and some it was good. I was trying to be smart and saved one of their numbers as 'Rakesh'. So whenever I used to get calls, I would reply 'Haan Rakesh bol.' Once she came over and 'Rakesh' kept calling and I wasn't answering. She kept pestering me if I should receive the call and I kept giving excuses. She threatened to pick up the call. I picked up the call and she put it on the loudspeaker. I got caught. She gave me a tight slap. For the first time I got slapped and I understood what a girlfriend means."
(Photo: Instagram)