Sidharth Shukla death: Timeline of events from the shocking news to heart-breaking moments of his mom and Shehnaaz from his last rites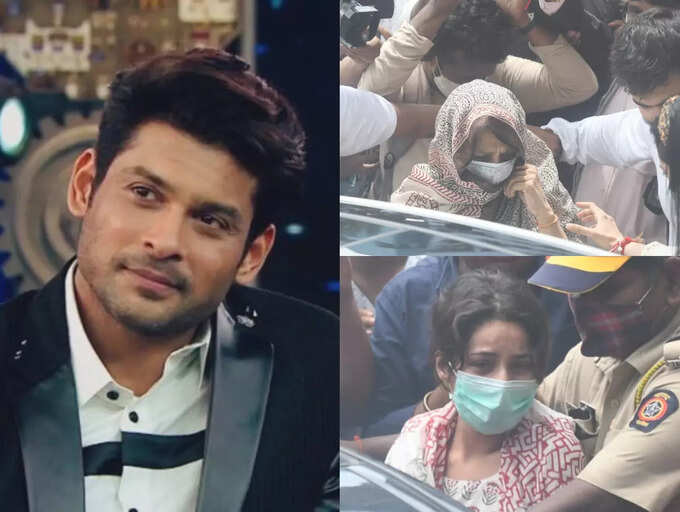 Sidharth Shukla's untimely demise on September 2 has left the whole nation in complete shock. His demise has left everyone, especially his mother Rita Shukla and rumoured girlfriend Shehnaaz Gill, along with his friends and family grieving. While everyone mourns his death and remembers the actor, here's a look at the flow of events from his death news to cremation. Take a look:
The shocking news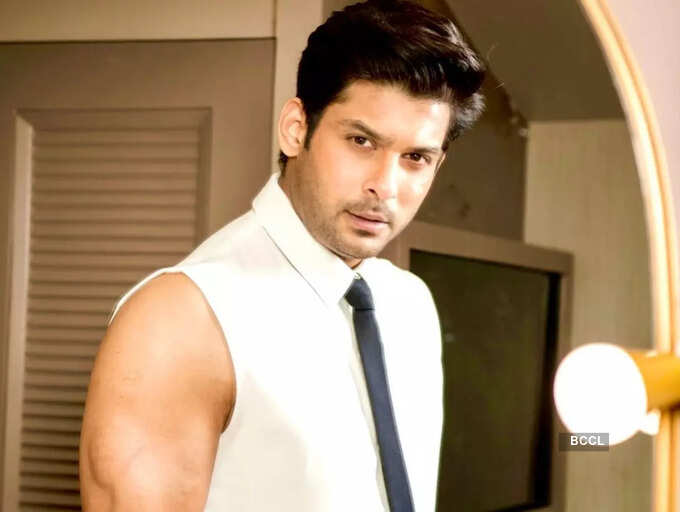 The news about Sidharth Shukla's demise broke out on the morning of September 2. The 40-year-old actor passed away after suffering a massive heart attack. The news came as a shock to the entertainment industry and all his fans. Many considered it a rumour until it was confirmed that the shocking news was the ultimate truth.
Wait for the postmortem report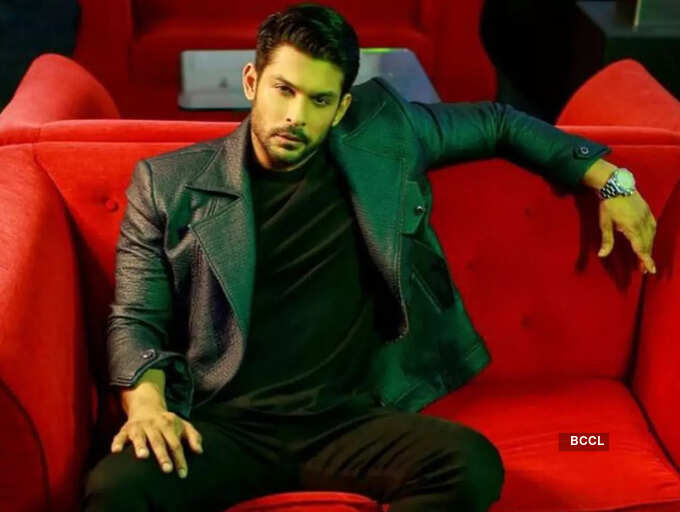 After death, the actor's body was taken to Cooper Hospital to conduct a postmortem. Everybody waited for the postmortem reports on September 2. Later, the Mumbai police confirmed that the mortal remains of Sidharth Shukla will remain at the hospital overnight until the reports are released.
Asim Riaz reached Cooper Hospital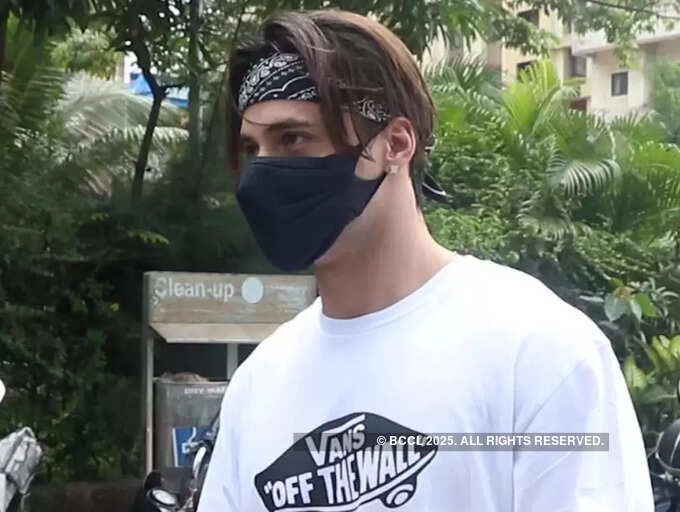 While everyone was in shock and waited for the postmortem reports, Sidharth's friend from Bigg Boss 13, Asim Riaz reached Cooper Hospital. The actor chose to be by his friend's side even when he had left the world. Along with Asim, Bigg Boss 13 fame Hindustani Bhau was also spotted at the hospital.
Entertainment industry in complete shock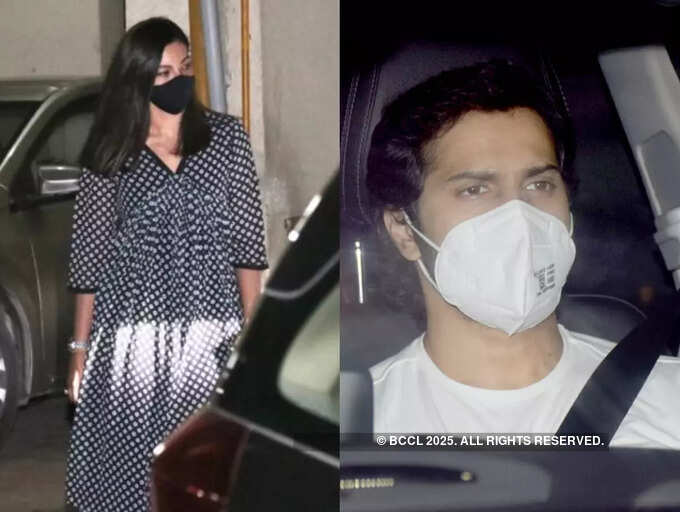 Sidharth's friends from the television and film industry expressed shock at the news. They shared pictures of and with the late actor and wrote emotional notes as they mourned his death. Asim Riaz, Himanshi Khurana, Gauahar Khan, Ekta Kapoor, Salman Khan, Kareena Kapoor, Karan Johar, Rahul Gandhi paid respect to the actor with their heartbreaking posts on social media. Celebrities including Rashmi Desai, Arti Singh, Rajkumar Rao, Rahul Vaidya-Disha Parmar, Aly Goni-Jasmin Bhasin, Varun Dhawan, Gauahar Khan, and many others reached his residence to pay condolences to the family.
Fans gathered outside Sidharth Shukla's residence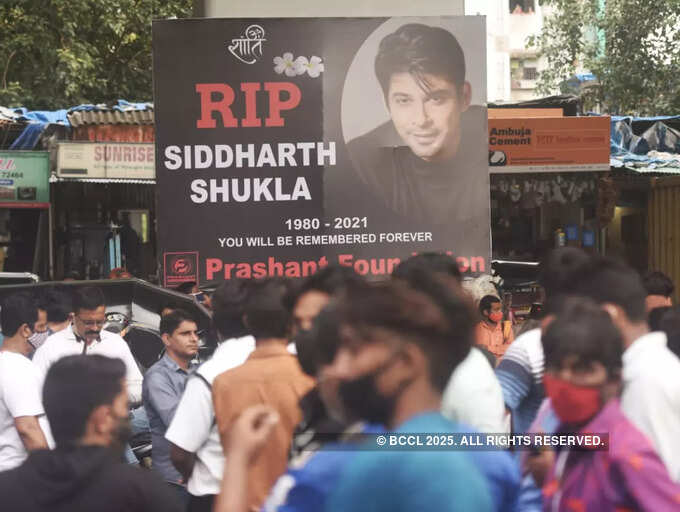 Every person close to Sidharth Shukla mourned his death and so did his fans. A range of heart-wrenching posts on social media and a row of moving posts were put up by his fans on social media. Moreover, many fans also gathered outside his residence, put up posters outside to pay their respects. It was not only his close friends and family but the actor's fans who couldn't control their tears as he left the mortal world.
Shehnaaz Gill's agony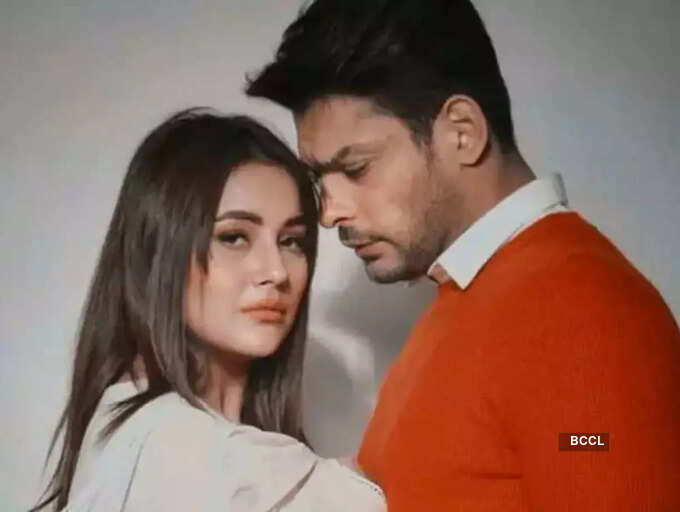 The tragic news broke everybody, but the one most affected by it is Sidharth Shukla's close friend and alleged girlfriend, Shehnaaz Gill. Though she was nowhere to be found amidst the chaotic environment, her father Santok Singh Sukh revealed that she is in a terrible state. In a conversation with ETimes TV he shared, "Uska bura haal hai... she is not in a good state. I am constantly in touch with her over the phone. Bura haal hai sabka he. Shehnaaz's brother Shahbaaz has left to be with her, he will be with her." Meanwhile, a few other reports doing rounds on the internet stated that Shehnaaz told her father, "Usne meri god mein dum toda papa, ab mai kaise jeeyungi," expressing her agony.
Details about Sidharth Shukla's last moments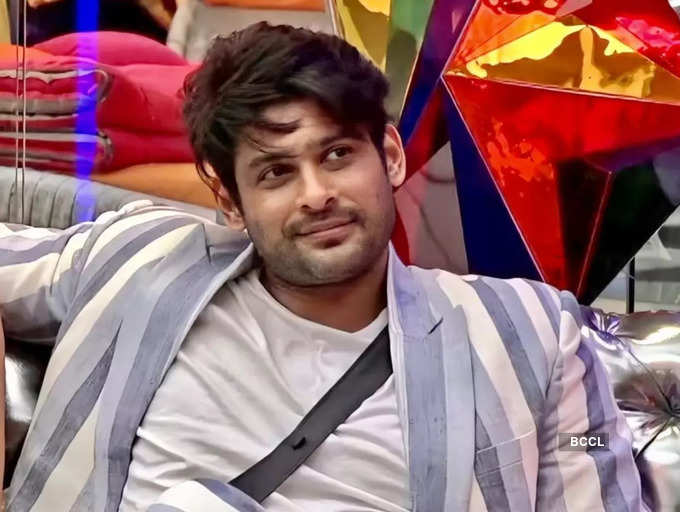 Several hours after Sidharth Shukla's death ETimes TV learned a few details about his last moments, wherein he was with Shehnaaz Gill. Sources told ETimes TV that the latter couldn't come to terms with the fact that Sidharth is no more. Details about his last moments were, "He complained of uneasiness hours before his death. The actor came home at around 9:30 PM after which he started feeling uneasy. His mother and Shehnaaz both were at home at that time. First they gave him nimbu paani and later ice cream to make him feel better, but it did not help him. Sidharth still complained of anxiety and uneasiness and his mother and Shehnaaz asked him to rest. Sidharth on the other hand could not sleep so he asked Shehnaaz to be with him and just pat his back. Around 1:30 am, Sidharth slept in Shehnaaz lap and the latter then slowly moved away. She too slept and around 7 am when she woke up, she saw Sidharth sleeping in the same position without any movement and when she tried to wake him up, he did not move. Shehnaaz panicked and rushed from 12th floor to 5th floor where his family lived. She informed her sister and they called his family doctor who after his arrival informed that Sidharth was no more."
Celebrities showed their support for Shehnaaz Gill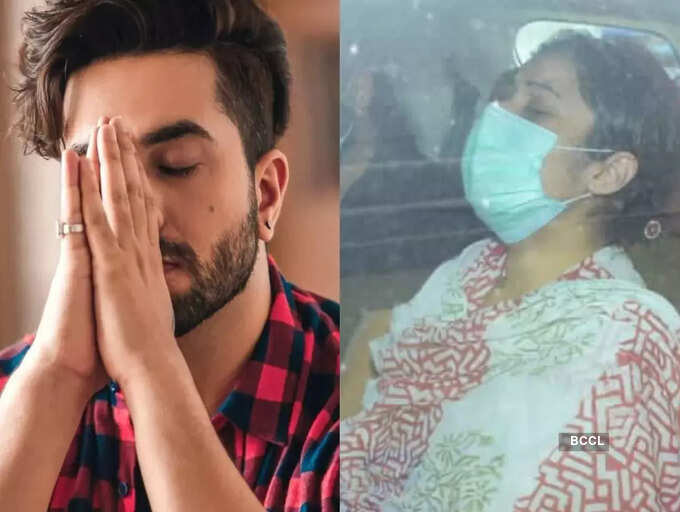 As several celebrities visited Sidharth Shukla's Mumbai residence to pay condolences, they were in disbelief to see Shehnaaz' condition owing to his sudden demise. They shared their heartfelt support for her and asked her to stay strong. Aly Goni who reached Sidharth's home with Jasmin Basin soon after they landed in the city from Ladakh, also Tweeted about Shehnaaz. He wrote, "Chehra jo hamesha haste hue dekha.. khush dekha… lekin aaj jaisa dekha bass dil toot gaya stay strong sana.. #numb #heartbroken"
Postmortem reports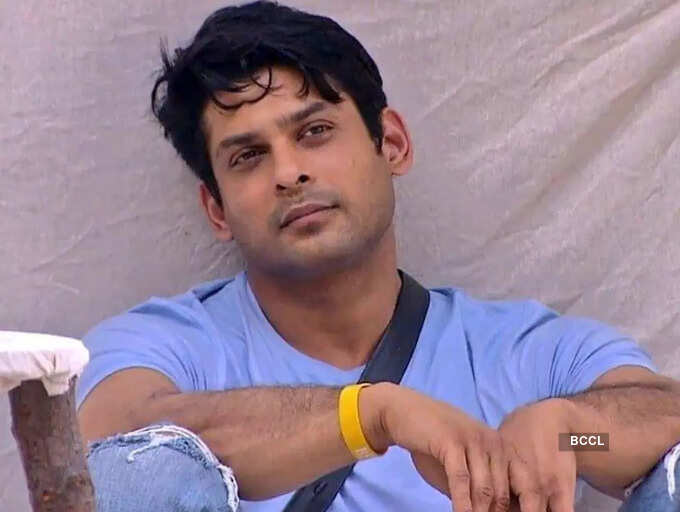 The autopsy of the actor was completed on September 2 night. According to which no external injuries were found on his body. However, the viscera report, which determines the cause of death under suspicious circumstances when autopsies are unconvincing, was kept on hold. The reports further stated that Sidharth was taken to Cooper Hospital at 10:30 am by his family and was declared dead on arrival.
Arrangements for cremation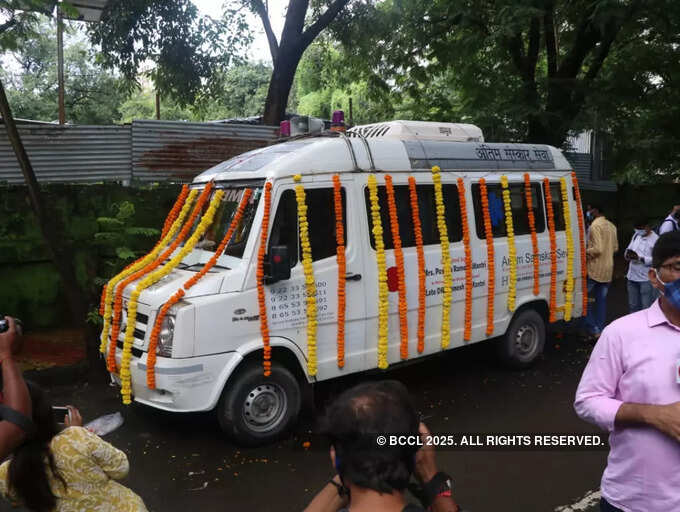 It was informed that Sidharth Shukla's body will be released from the hospital at 11 am. Post which his mortal remains would be taken to his residence and then to the Oshiwara crematorium. An ambulance decorated with flowers was ready to carry the mortal remains of the actor. Following this, police, media, fans and celebrities all gathered at and outside his residence to pay their last respects.
Sidharth Shukla's last journey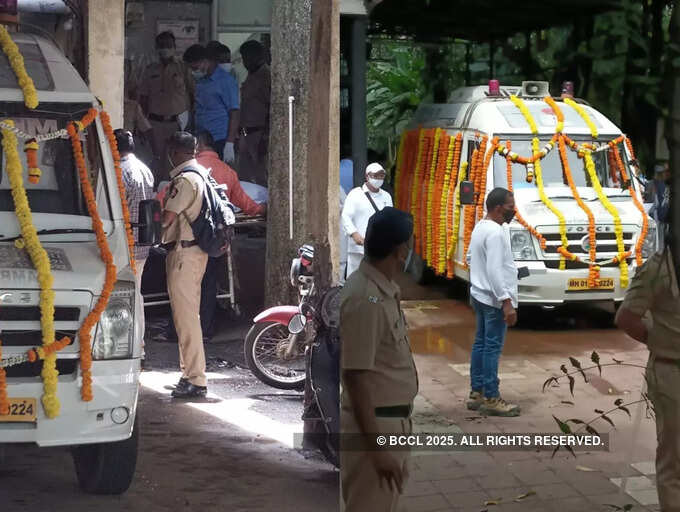 Finally, the mortal remains of Sidharth Shukla were taken straight to the Oshiwara crematorium at around 1 pm on September 3. A huge crowd of his fans was already gathered outside the crematorium waiting to get the last glimpse of their favourite actor.
Shehnaaz Gill and his mother's arrival at the crematorium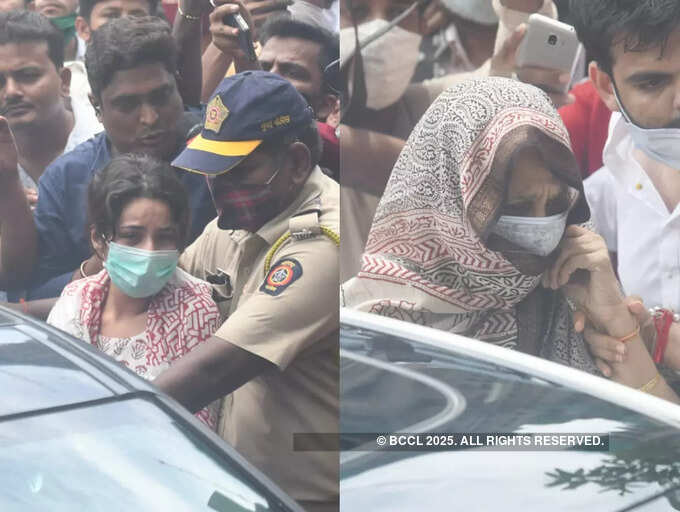 Soon after the ambulance carrying Sidharth's body reached the crematorium, an inconsolable Shehnaaz Gill also arrived with her brother Shahbaz. The actress was seen in a terrible state as she stepped out of the car and moved towards the crematorium. On entering inside, she screamed 'Sidharth' and ran towards the ambulance too. Later, she was spotted taking part in the cremation rituals along with Sidharth Shukla's family. His mother Rita Shukla also reached the crematorium in a distressed state with his sister and friends.
Asim Riaz' heartbreaking pictures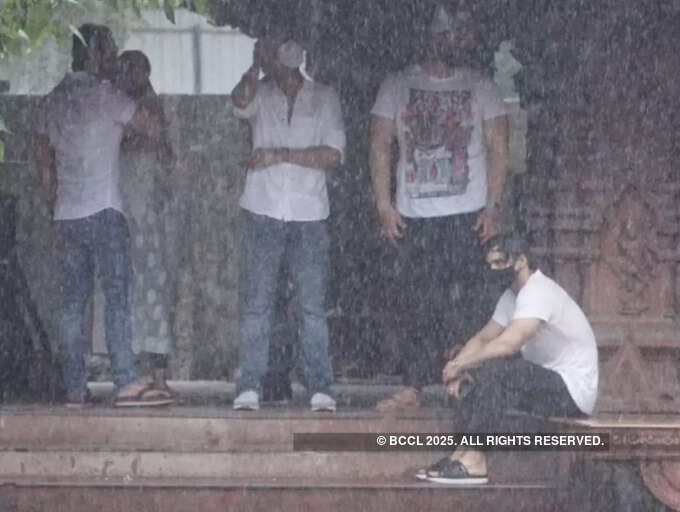 Many television celebrities reached the crematorium to attend the last rites of Sidharth Shukla. And a few were not even allowed inside the crematorium owing to the COVID-19 protocols. However, Asim Riaz, who accompanied his friend even after his death, was spotted in a heartbreaking moment. Asim sat on the stairs of the crematorium as it heavenly rained, while everyone bid adieu to Sidharth Shukla.
Sidharth Shukla's last rites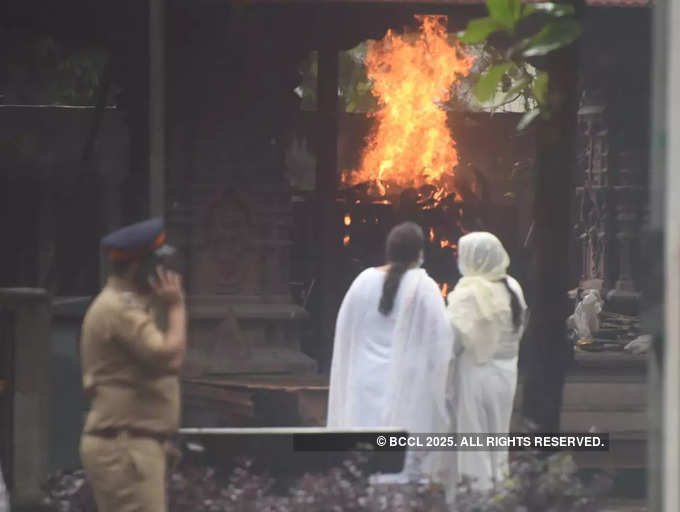 The last rites were performed and the actor was cremated at the Oshiwara Crematorium. His close friends, family, and Shehnaaz Gill were all present to pay their last respects. And fans stood outside the crematorium, peeping in to witness the funeral. Family and friends left the crematorium after the rituals were completed.