Exclusive: Kalladi varunu nenachen, but anbu adi dhan: Balaji Murugadoss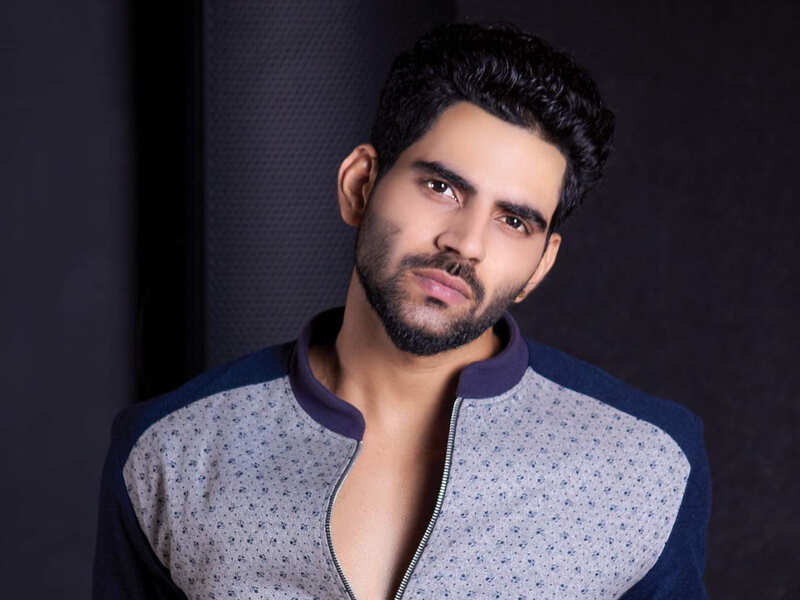 Model Balaji Murugadoss turned out to be one of the most controversial contestants in this season of Bigg Boss Tamil. Despite having a rocky journey, Balaji won hearts and emerged runner-up, while the title went to Aari. Even though he courted controversies with many fights and arguments, Balaji says he's happy that he could receive so much love from people. "I walked into the house with a simple wish – I wanted people to know me. After coming out of the show, I wanted to start a grooming studio for models so that I become financially stable. But being in the house has taught me a lot, and I'm a lot happier to have received so much of love. I thought I would receive a lot of backlash for being rude. Kalladivarununenachen, but anbuadidhan (laughs). I am happy that people liked me for being myself and they saw the nicer side of me. That itself is a big victory," smiles Balaji.
The model says that he didn't expect to reach the finals in the show. "I never hoped to win the show or reach the finals as I was doubtful if people would like someone who's aggressive like me. But over time, I realised that many people have been watching me and talking about me. I realised that there are people who notice the real me. Every week, Kamal sir used to interact with me, sometimes for long durations. In the last week, I was ecstatic that people were voting for me," he says.
While inside the house, you showed two different sides- the aggressive, angry mode and the self-realisation side. So, was the self-realisation real? "Of course. See, being quick-tempered is my nature. I don't know how much they showed on television, but there was so much stress. There were people who would pick on me for things I didn't do. Often, I tried to control my temper as I didn't want to hurt anybody. At times, I lost my cool. But I immediately apologised whenever I went overboard. I didn't pretend to say sorry to show that I am a good guy. In some instances, I didn't apologise because I felt I was right. I wasn't camera conscious and I spoke my mind. The mistakes I made are learning for everyone, including me," he says.
Balaji says that the show has taught him a lot. "Irrespective of being a good guy or a bad one, I learnt I should control my temper. If I keep showing my anger, nobody will understand me and my side of the truth. I learnt I shouldn't get angry, at least to the extent which I showed," says Balaji.
But did he feel some people did not play their game, in this season? He says, "Not playing their game was their game plan. When you play your game, you need to be frank with your thoughts and actions. For instance, people would have spotted the good and bad in me. But with them, they were just there. They wanted to be seen, and walk out of the house, without earning negative feedback. You need a lot of patience to play like them."
Though he had a tussle with Aari, Balaji is happy that he won the title. He says, "As I mentioned during the finals, you can play the game like I did or how Aari played. I wasn't in agreement with the way he played the game, but both of us got along well. I liked the way he spoke about his win, too. He deserved it for all the struggles he had faced in his life."
Balaji adds that he made some friends, too, in the house. "I liked Sam's vibe and treated Aajeedh as my brother. And of course, Shivani- because she stood for me when I had nobody else. I would share the same bond with them even outside the house," he says.
The model says he is now getting a lot of acting offers. "I always wanted to act, but I knew it won't be easy for someone like me. I wanted to be financially stable as it would give me a lot of confidence. I love movies but I need to be practical and safeguard my future. And that's why I wanted to start my firm. But now, I am getting severaloffers for films. Talks are on for a big project, in which the character is very close to who I am in real-life. I am also reading a lot of scripts. I want to be part of performance-oriented scripts. Let's see how things pan out. I'll continue my modelling assignments, too, as that is who I am," he signs off.
End of the article