After the wide scale celebrations of Ganesh Chaturthi and chanting Ganpati Bappa Morya, we are now moving to put out best step forward to welcome Navratri (It's Garba Time!) Navaratri is a significant multi-day Hindu festival which is observed for nine days followed by Vijaya Dashmi (also called Dussehra). Navratri translates to 'nine nights' is observed to worship the nine forms of Goddess Durga, the ultimate divine feminine power (Shakti). Technically, there are five Navratris but Sharad Navaratri celebrated in the bright half of the Hindu calendar month Ashvin (equivalent to September-October according to Gregorian calendar).
Navratri
dates in will start with Pratipada (first day) falling on September 21 (Thursday) and continue until Navami (ninth day) on September 29 (Friday). The traditional Ghatasthapana Puja will take place on Pratipada according to puja muhurat timings. Dussehra or Vijayadashami will be celebrated on September 30.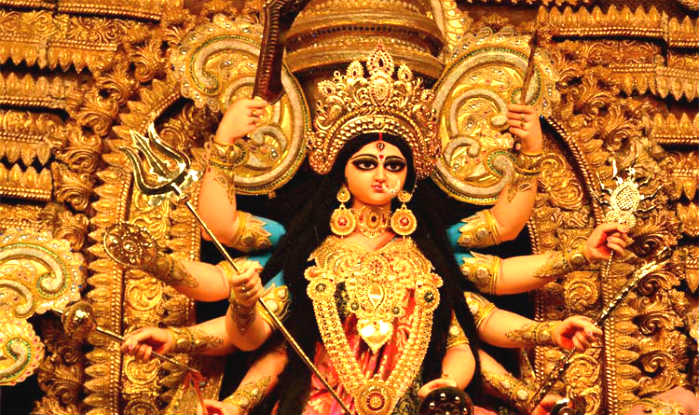 Navratri is widely popular Hindu festival celebrated across the country. The celebrations vary from region to region – worshipping Goddess Durga and her nine forms in different aspects is common in northern India. The festival is about celebrating the manifestation of Goddess Durga in nine different avatars – Shailaputri, Brahmacharini, Chandraghanta, Kushmanda, Skanda Mata, Katyayani, Kalaratri, Mahagauri and Siddhidatri.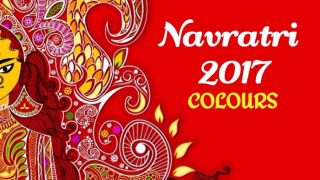 Durga Puja festival is celebrated remembering the epic victory of Maa Durga over King of Demons, Mahishasura, ****ing him to save the universe from his tyranny. Maa Durga is hence also called, Mahishasura Mardhini for freeing the world from his evil clutches. Sharad Navratri is also famous for celebrating Lord Rama's victory over demon king, Ravana on Dussehra also called Vijayadashami. Navratri is famously celebrated as the festival of victory of good over evil.
As per Drik Panchang.com, the Ghatasthapana muhurat will begin from 6:13 am to 8:10 am on September 21. The Pratipada Tithi will begin on September 20 at 10:59 am and end next day at 10:34 am. Ghatasthapana is one of the important rituals in Navratri as this puja means invocation of Maa Durga. Ghatasthapana Puja is not done during Amavasya or at night time. Below is the complete daywise timetable of Navratri
| | | | |
| --- | --- | --- | --- |
| | Date | Day and Colour | Puja |
| Navratri Day 1 | September 21 | Pratipada, Yellow | Ghatasthapana, Chandra Darshan, Shailputri Puja |
| Navratri Day 2 | September 22 | Dwitiya, Green | Brahmacharini Puja |
| Navratri Day 3 | September 23 | Tritiya, Grey | Sindoor Tritiya, Chandraghanta Puja, Varad Vinayaka Chauth |
| Navratri Day 4 | September 24 | Chaturthi, Orange | Kushmanda Puja, Upang Lalita Vrat |
| Navratri Day 5 | September 25 | Panchami, White | Skandamata Puja |
| Navratri Day 6 | September 26 | Shashthi, Red | Katyayani Puja |
| Navratri Day 7 | September 27 | Saptami, Royal Blue | Saraswati Awahan, Kalaratri Puja |
| Navratri Day 8 | September 28 | Ashtami, Pink | Saraswati Puja, Durga Ashtami, Mahagauri Puja, Sandhi Puja |
| Navratri Day 9 | September 29 | Navami, Purple | Maha Navami, Ayudha Puja, Navami Homa |
Goddess Durga is described as the fierce form of the protective mother goddess, willing to unleash her anger against wrong, violence for liberation and destruction to empower the earth. She is fearless but does not lose her feminine personality. She is another form of Mata Parvati who is the Hindu Goddess of fertility, love and devotion. She is the consort of Lord Shiva and is well known for her divine strength and power. In the Navratri festival, Maa Durga followers observe fast, read scriptures and legends, worship the Devi keeping rituals and traditions in mind. They please Maa Durga, ultimate mother of the entire universe to seek her divine blessings. We wish all Maa Durga devotees, very happy and auspicious Sharad Navratri