Suchitra calls Kamal Haasan disgusting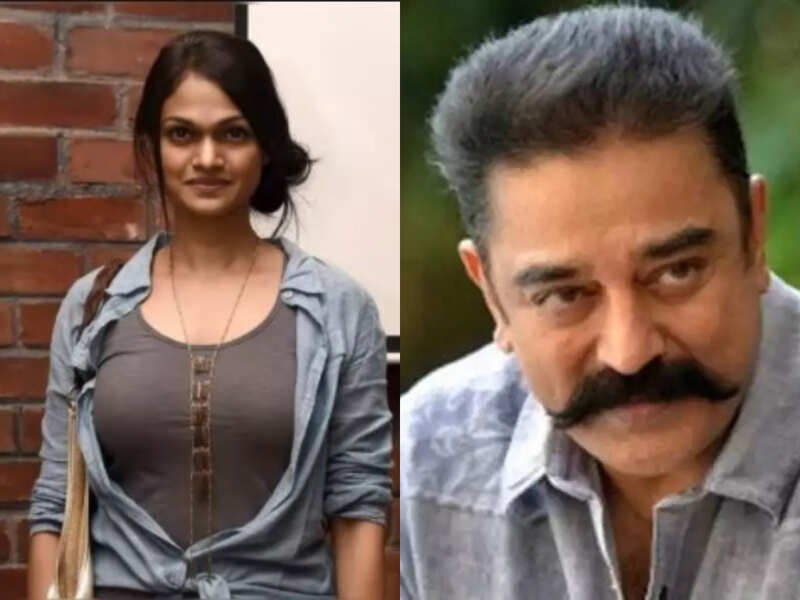 Singer Suchitra who took a hiatus from singing after her mental health issues is back. The actress made an appearance in Bigg Boss Tamil 4 show as a wild card contestant. She stayed in the house for a few days before getting evicted. Though a lot of people drew comparisons between her and Oviya, she was evicted soon. Suchitra has now hit out at Kamal Haasan in a now-deleted post.
Suchitra had took part in the final of Bigg Boss Tamil 4 as all contestants were invited to the show. Kamal Haasan gifted all contestants with handloom clothes from his own brand which he promoted throughout the show. Suchitra who was not amused about this penned a poem calling Kamal Haasan disgusting for gifting her a synthetic shirt and claiming it as khadi. She posted, '#poem #forthosewhohaveheart #biggbosstamil4 #recollections #lookingback (1 of 2 pages) Puppet Master = #kamal and his stupid house of whatever nonsense brand (such poooooor taste). I know I was given a synthetic shirt and told to display it as Khadi (owning up)… what a disgusting human being #emperorsnewclothes much Mr KH? #worstucharacters oru ruba kooda selav panla… theendhu pochu kanakku #ramar wastu… he's a helpless man- not a God'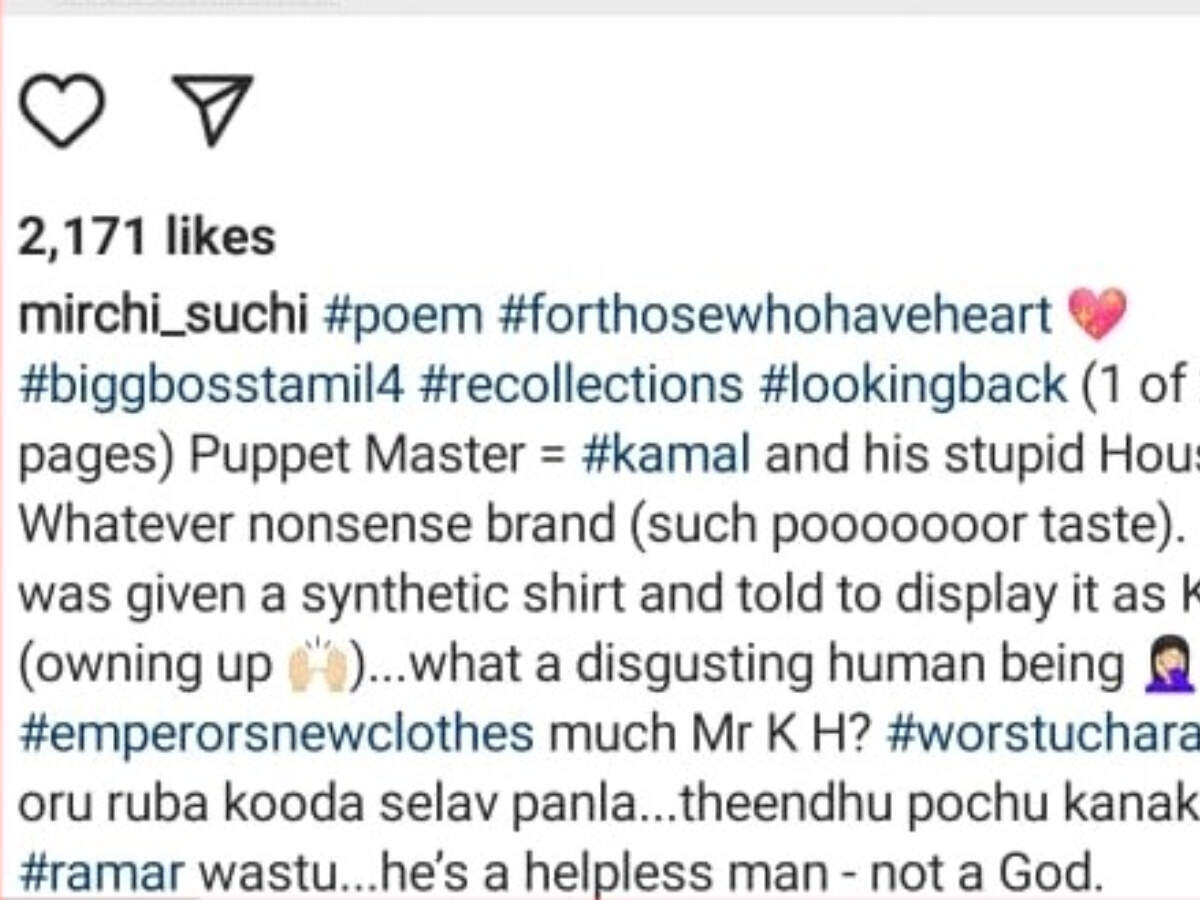 Suchitra has now deleted the post. We have to wait and see if she will share the post again. Aari Arjunan won the Bigg Boss Tamil 4 title. Balaji Murugadoss was the runner-up of the show.
End of the article