Amazing Health Benefits of Pumpkin Seeds
1/5
Image credit: Instagram
Heart Healthy Magnesium
One-quarter cup of pumpkin seeds contains nearly half of the recommended daily amount of magnesium, which participates in a wide range of vitally important physiological functions, including the creation of ATP (adenosine triphosphate, the energy molecules of your body)
2/5
Image credit: Instagram
Zinc for Immune Support
Pumpkin seeds are a rich source of zinc (one ounce contains more than 2 mg of this beneficial mineral). Zinc is important to your body in many ways, including immunity, cell growth and division, sleep, mood, your senses of taste and smell, eye and skin health, insulin regulation, and male ***ual function.
3/5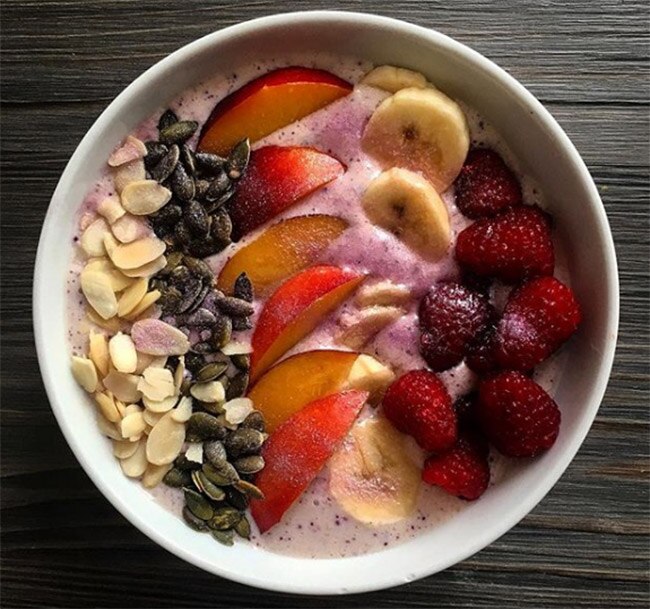 Image credit: Instagram
Plant-Based Omega-3 Fats
Raw nuts and seeds, including pumpkin seeds, are one of the best sources of plant-based omega-3s (alpha-linolenic acid or ALA). We all need ALA, however, ALA has to be converted by your body into the far more essential omega-3 fats EPA and DHA -- by an enzyme in which the vast majority of us have impaired by high insulin levels.
4/5
Image credit: Instagram
Anti-Diabetic Effects
Animal studies suggest that pumpkin seeds may help improve insulin regulation and help prevent diabetic complications by decreasing oxidative stress.
5/5
Image credit: Instagram
Anti-Inflammatory Benefits
Pumpkin seed oil has been found to exhibit anti-inflammatory effects. One animal study even found it worked as well as the anti-inflammatory drug indomethacin in treating arthritis, but without the side effects.