Ghum Hai Kisikey Pyaar Mein: Bhavani accepts Devyani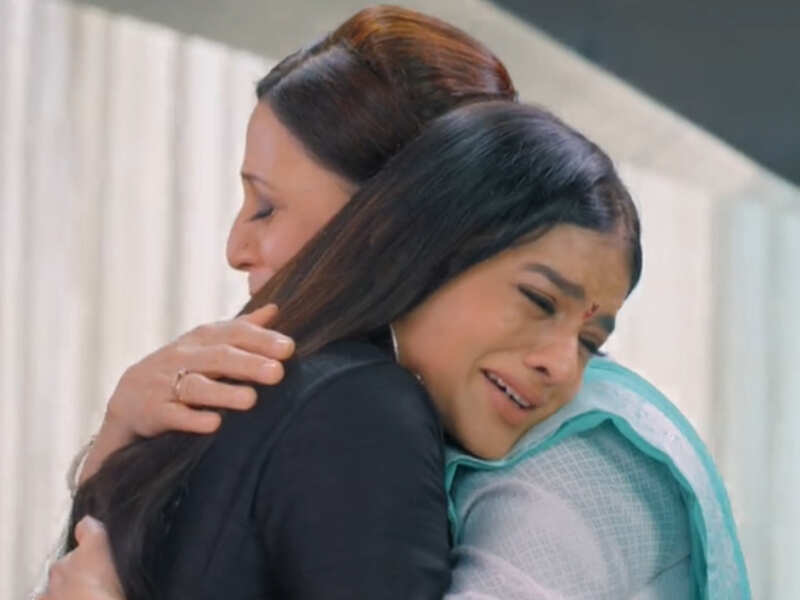 Sai's efforts to make Bhavani accept Devyani after her marriage with Pulkit have finally shown results but there's more to the story. The latest episode of Ghum Hai Kisikey Pyaar Mein witnessed Bhavani expressing her love for Devyani as she says that she wants to hug her. Devyani runs and hugs her.
Bhavani's acceptance of Devyani makes many happy but some get dazed about the same. However, she refuses to accept Pulkit. As he takes a step towards her, she exclaims that even though she has accepted Devyani, she won't be able to accept him. He understands and steps back. But makes it a point to pour his heart out in front of Bhavani and everyone else.
But Pulkit makes it a point to pour his heart out in front of Bhavani and everyone else. He says that he has always considered Bhavani as his mother and respects her a lot. Further, everybody gathers to perform the rituals with Devyani. Moreover, Bhavani is also seen prioritizing Ashwini during the ceremony. This makes Sonali and Omkaar doubtful of what Sai told Bhavani to bring a sudden change in her views and behaviour.
Later, everybody sits at the dining table to have lunch together. As Sai takes the responsibility of serving everyone, Virat adores secretly adores her. After serving Devyani, she tells her and Pulkit to feed each other. Following which even Devyani tells her to do the same with Virat. Pulkit and Ashwini agree. Virat and Sai go ahead and feed each other but this doesn't go well with Pakhi, who is seen getting emotional watching them.