Exclusive - Rupali Ganguly on 'Anupamaa' losing the No.1 spot to 'Ghum Hai Kisikey Pyaar Meiin': It encourages us to work harder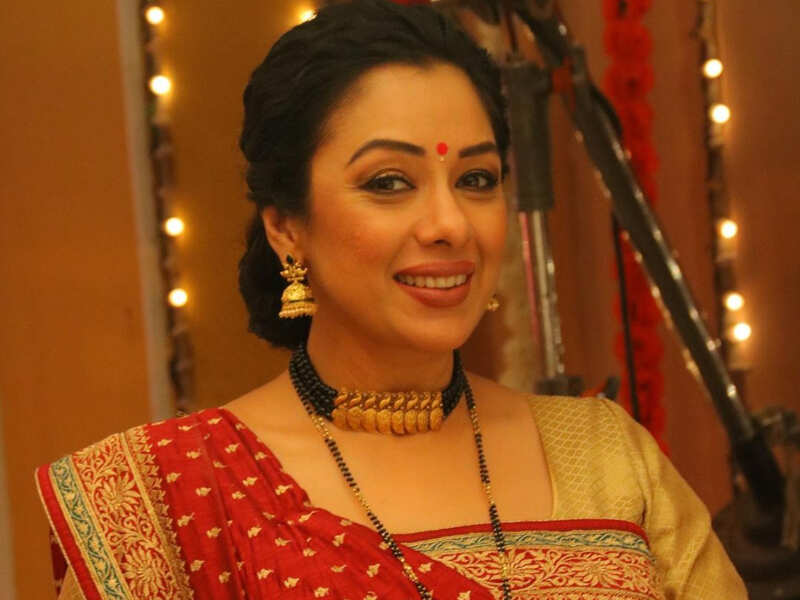 Rupali Ganguly-led '
Anupamaa
', which had been holding the No.1 position for a long time, has slipped to number 2 this week and '
Ghum Hai Kisikey Pyaar Meiin
' has snatched the top spot. ETimes TV spoke to Rupali, who is shooting in Gujarat, to know how the cast and crew have taken the shake-up.
Rupali sounded rather cool and started off by saying, "Achchi baat hai. Kisi aur show ko bhi toh kabhi mauka mile (It's fine. Let some other show have the opportunity to go ahead, once in a way), It encourages us to work harder."
Have any calls been made to them? "Nothing. Mr Rajan Shahi (producer) is as cheerful as ever," she quipped. Rupali reasoned that she and Aashish Mehrotra both were down with COVID. "Since Aashish and I both were unwell, the writers had to deviate from the main story. But think of it they still managed to keep the viewer's interest alive. Even Tassnim Sheikh has been indisposed. It was not an easy time for the writers."
Did she expect 'Ghum Hai Kisikey Pyaar Meiin' to storm into the front? Rupali said, "Every other show was putting out its high-points. They all had a bank." Is it possible that a bit of familiarity has bred into the '
Anupamaa
' viewers', which sometimes happens if a show has been on air for a long time and goes on to account for a bit of dip in its spot? Replied Rupali, "Look, we are talking about Mr Shahi who has his show 'Yeh Rishta Kya Kehlata Hai' going on since 13 years and currently at No.5. He closes his own shows."
Are they going bounce back to next week? "That's for the channel and producer to know. We are just actors. Of course, there is competition. But we will put our best foot forward, no doubt," Rupali signed off.