Prema Entha Madhuram to feature a major twist; Raja Nandini to make an entry?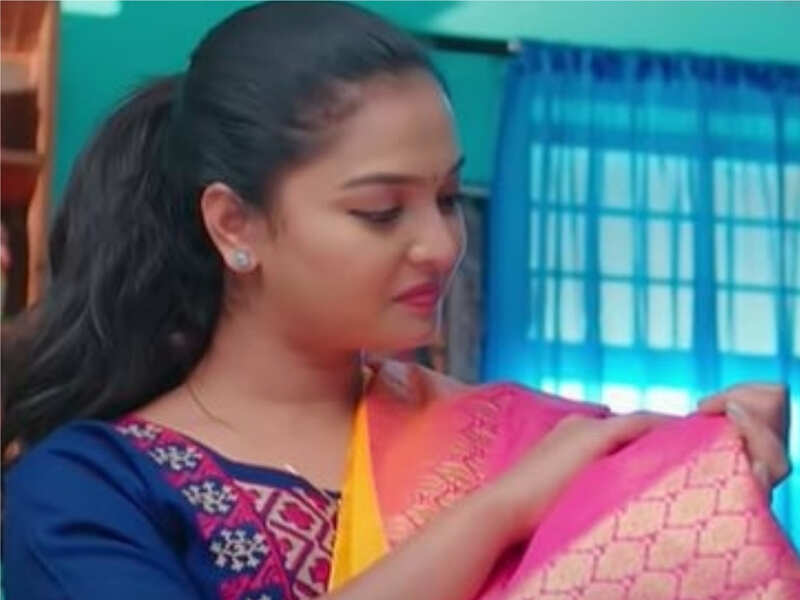 Popular daily soap Prema Entha Madhuram will soon witness a major twist. Raja Nandini will make her presence felt in the show very soon.
As per the latest reports, the upcoming episode will show Anu fainting after accidentally bumping into an old document having Raja Nandini's signature. Arya will soon have her admitted to the hospital and take the best care of her.
On the other hand, Arya's family members along with Jhende and Meera will be terrified to hear an abnormal sound from the secret home in the house. Arya's mother and Jhende will try to stop Mansi from opening the room. However, Mansi will plan to expose the secret behind the mysterious room.
The show which deals with the love story of Aryavardhan, a 40-year-old business tycoon and his 19-year-old muse Anu, is just beyond a conventional love saga. Anu is not just a random girl and there is a dark past to Arya as well. This is expected to be revealed very soon.
The Sriram Venkat and Varsha HK starrer which was launched in February, 2020, has recently completed 200 episodes and has made it into the top 5 of the TRP charts on several occasions.
It remains to be seen if the new track can help the show redeem its position in the top 5 of TRP charts.
End of the article