New TV show Rudramadevi to premiere tonight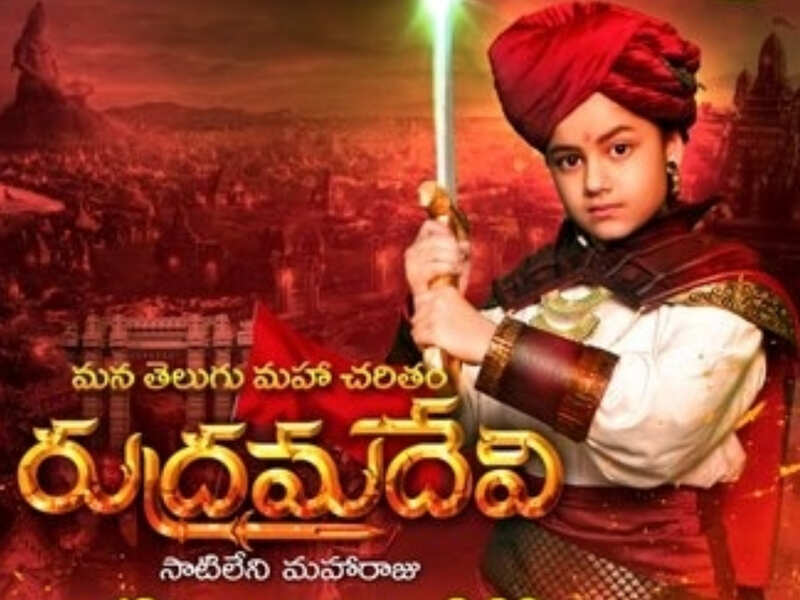 Telugu telly audiences can now enjoy a period drama after a long while. 'Rudramadevi' is set to premiere tonight (January 18).
The new fiction show will narrate the epic saga of Rani Rudrama Devi, the most celebrated warrior Queen of the Kakatiya Dynasty.
Born into a royal family, she had to fight many odds, train as a prince to protect the throne from falling into evil hands at an early age. She rowed against the tide, questioned the status quo about female children succeeding the throne and has created history. 2015 Telugu film Rudramadevi starring Anushka Shetty, Rana Daggubati, Allu Arjun and others was also based on the story of Rani Rudramadevi.
The promotional material of the upcoming show has left fans curious enough. The show will air on weekdays at 9PM. Rudramadevi has replaced yet another fiction show Kasthuri in the slot. Kasthuri features Vasu, Surya, Aishwarya Pisse and others in the leads.
Notably, there is a new drift in Telugu television where shows across genres are set to entertain the viewers. Yet another leading General Entertainment Channel (GEC) has already started airing Naga Bhairavi, a supernatural thriller featuring Pawon Sai, Kalki Raj and Shruthi in the lead roles.
End of the article