03-29-2018, 02:01 PM
Member

Join Date: Dec 2008

Location: India

Posts: 82,495
CBSE Re-examination Dates: Class 10 Maths, Class 12 Economics Papers Likely to be Con
---
CBSE Re-examination Dates: Class 10 Maths, Class 12 Economics Papers Likely to be Conducted After April 4, 12, Respectively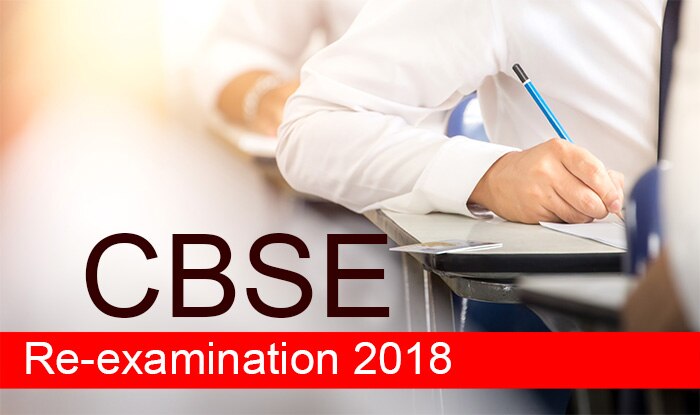 New Delhi, Mar 29: The re-examination of class 10 Maths and class 12 Economics are likely to be conducted after April 4 and April 12, respectively, by the CBSE. Sources said that re-examination would be conducted after all the tests get over, a report in The Indian Express. The class 10 board exams are getting over on April 4, while that of class 12 are getting over on April 12. The CBSE, however, will announce the exam dates on Monday (April 2) or Tuesday (April 3), Prakash Javadekar said in a press conference.
"Fresh dates for the reconduct of the two exams shall be announced before the end of the week after taking into consideration the dates of other professional exams and logistics," the board had said. This means that the class 10 Maths exam could be conducted only after April 4 and the class 12 Economics exam could be scheduled after April 12. Students should note that the dates are only tentative. There is no confirmation on the re-examination dates from the CBSE. (Also Read: Tuition Teacher Behind Class 10 Maths, Class 12 Economics Paper Leakage)

The Central Board of Secondary Education (CBSE) on Wednesday announced that it would re-conduct the class 10 Maths and class 12 Economics paper in the wake of the paper leak. "CBSE decided today to re-conduct the Mathematics paper of class X in view of the information received about the likelihood of the exam having been compromised. The board also took a view that looking to the circumstances that arose during the conduct of Economics paper of class XII, the Economics paper would also be reconducted," the board stated. (Read More: CBSE Class 10 Maths, Class 12 Economics Paper Re-examination: Top Developments)

Meanwhile, the Delhi Police on Thursday questioned a Delhi-based tutor, identified as Vicky who runs a tuition centre in Rajinder Nagar, in connection with the CBSE paper leak. "Too early to say who the culprit is. As of now, Vicky is the main suspect in the CBSE exam paper leak," News18 quoted Delhi Police personnel as saying. The Delhi Police added the CBSE's role can neither be confirmed nor denied in the case.

The Delhi Police on Wednesday registered two separate complaints and set up a Special Investigation Team (SIT) in connection with the CBSE paper leak. In its complaint to the Delhi Police, the CBSE alleged that a Delhi-based tutor leaked the class 10 Maths and class 12 Economics question paper. It also mentioned that the board had received a complaint by fax on March 23 which named a person from Rajinder Nagar behind the paper leak. The role of two schools was also being probed.