Indrani Halder and Tota Roychoudhury starrer to finally feature the much-awaited reunion?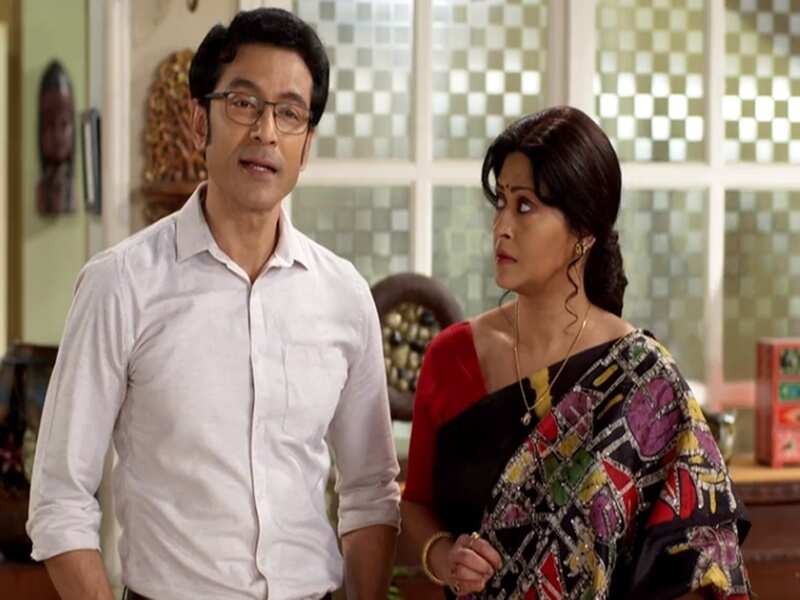 Daily soap Sreemoyee's journey has been quite successful since its launch. It enjoys a good viewership and has been remade in six different languages so far. While there is no denial that Bengali audience enjoys June Guha's (played by Ushasie Chakraborty) presence and her frequent face-off with Sreemoyee, they are eagerly waiting for Rohit (Tota Roychoudhury) and Sreemoyee's (Indrani Halder) reunion as well.
Telly viewers patiently waited for the sequence of Sreemoyee finally confessing her love for her college senior Rohit
. Writer Leena Ganguly was flooded with the request of showing Rohit-Sreemoyee getting married in the story. Leena shared that she keeps receiving requests from the viewers who 'urged' her not to show Sreemoyee going back to her estranged husband.
The wait is over it seems. Protagonist Sreemoyee, who was tied with her responsibilities and inhibitions of starting a new life when all her children are getting married, seems to have overcome everything. She now intends to get married to Rohit. And ever since the promo went on-air, Bengali audience couldn't keep calm.
But there is more to the story. Rohit has been diagnosed with carcinoma. A dutiful Sreemoyee takes an oath to stand by him. Rohit, however, doesn't want to be a burden on anyone.
Daily soap 'Sreemoyee', narrating the story of a middle-aged housewife who decides to start afresh after several years of deprivation, managed to strike a chord with the audience, especially the female ones. When protagonist Sreemoyee was slowly taking a path holding the hands of her old friend Antara (played by Anushree Das), Rohit Sen made an entry in her life which quickly added an extra edge to the story. While Sreemoyee's college senior always had a special place in his heart for his old love, Sreemoyee denied being a part of his life. She mostly spoke about her admiration and respect for Rohit until recently. Now, when Rohit is fighting a critical disease, Sreemoyee wants to marry him.
Well, it will be interesting to see whether Rohit and Sreemoyee finally take the leap of faith and how the show fares on TRP now that the wedding is on the cards.