Abi Navya is excited about her new show 'Chithiram Pesuthadi'; urges fans to support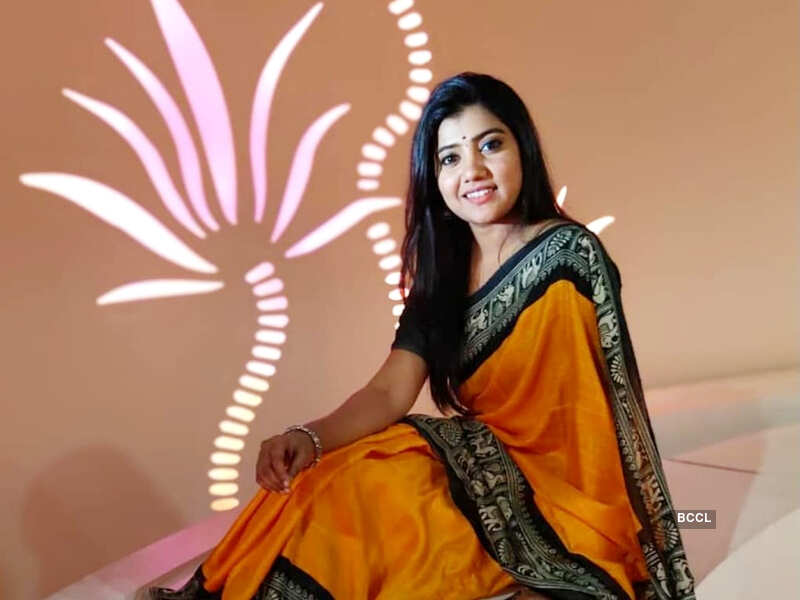 Abi Navya is excited about her new show 'Chithiram Pesuthadi'; urges fans to support (Photo - Instagram)
Actress Abi Navya aka Abhirami, is delighted to be a part of the new show 'Chithiram Pesuthadi'. Besides sharing the good news about her next project on Instagram handle, the actress has urged everyone to support her. Abi Navya is seen in the role of Kayal, the second sister in the show 'Chithiram Pesuthadi'.
Sharing a picture of hers with her co-stars, Abi Navya wrote, "Day 1 சித்திரம் பேசுதடி I thank each and everyone to the team members Our 1 year hardwork, keep supporting guys love you all thanks for following me Inframe @deepika_rangaraju @sherin_janu__04 #abinavya (sic)"
Abi Navya is flooded with wishes from fans and celebs like Ameen Fakkir and others. Abi Navya is a news anchor-turned-actress. She made her debut with the show Priyamanval (as Swathi Dileepan). Abi Navya is popular for her appearances in the shows Siva Manasula Sakthi (as
Sathya
) and Kanmani (as Sneha).
'Chithiram Pesuthadi' is a social drama, which deals with issues like gender bias and female infanticide. The show 'Chithiram Pesuthadi' also features Deepika Rangaraju (as Thangamayil), Jeyashree (as Gomathi), Baboos Baburaj (as Gurumoorthy), Sherin Janu, Pooja Ramakrishnan aka Pooja Ramky, Shiv Sathish (as Jeeva) and others.