This year it was proven that even a pandemic couldn't stop wedding bells from ringing. As the world slowly began to open back up in 2021, celebrity couples were eager to exchange their vows. From Praveen Raja-Aishwarya to the actress Nakshatra Nagesh marrying her longtime beau Raghav, here are a few couples who made headlines on their wedding day. Scroll through to see the lovebirds who tied the knot in 2021:
Shabana and Aryan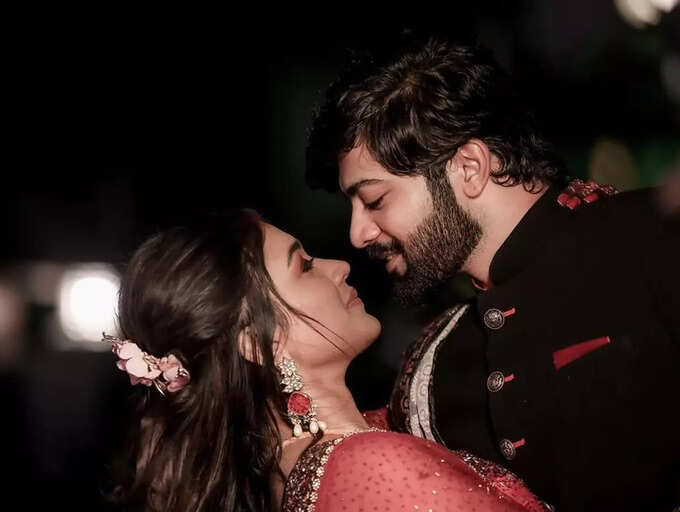 Aryan and Shabana's dating rumours started to circulate, earlier this year. Aryan tagged Shabana and asked her to respond to a proposal from one of his female fans. The young couple tied the knot in an ******** ceremony on November 11.
Nakshatra Nagesh and Raghav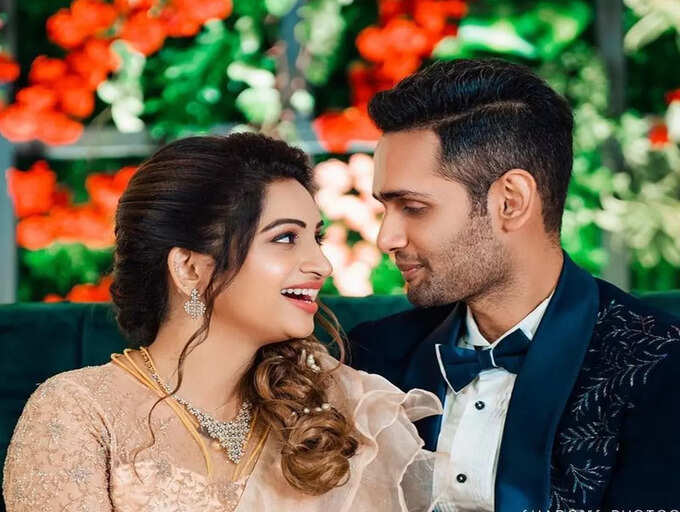 Nakshathra Nagesh, an actress and VJ, married her longtime boyfriend Raghav this year. Raghav is Nakshathra's senior at school, and the two have been friends for a long time. With the blessings of family and friends, Nakshathra and Raghav embarked on a new journey in their lives on December 9 (marriage).
Sushma Nair and Lijo T john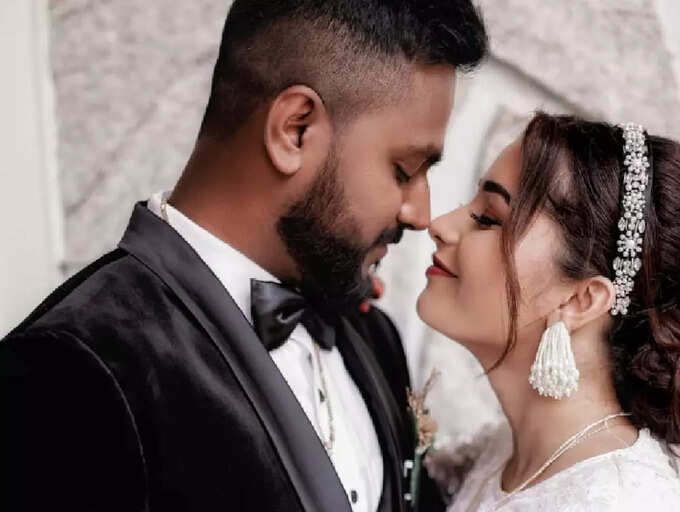 Sushma Nair, who is most known for her appearances in the television series 'Nayagi' and 'Sumangali,' married the love of her life, Lijo T John, an ICC Academy certified Cricket Coach on April 18.
Sidu Sid and Shreya Anchan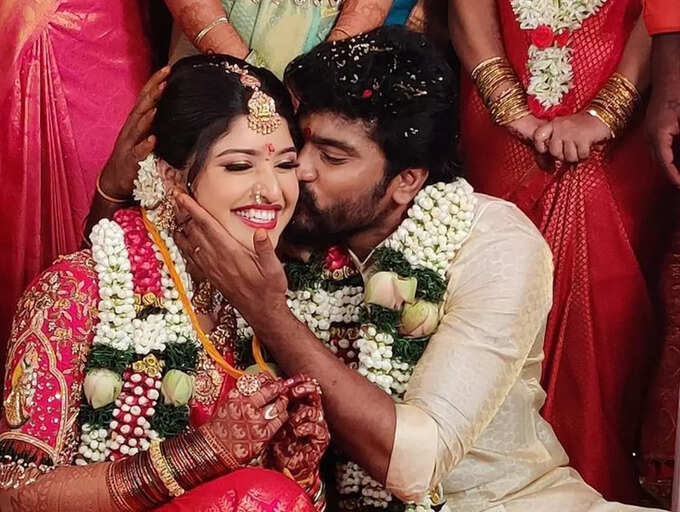 Co-stars Sidhu Sid and Shreya Anchan of Thirumanam fame, got married in Chennai on November 22. Family members, friends, and close circles attended the wedding. On the sets of the show, Thirumanam, Sidu and Shreya fell in love with each other. They played Santhosh and Janani's characters, respectively.
Puviarasu Muthusamy and Mohanapriya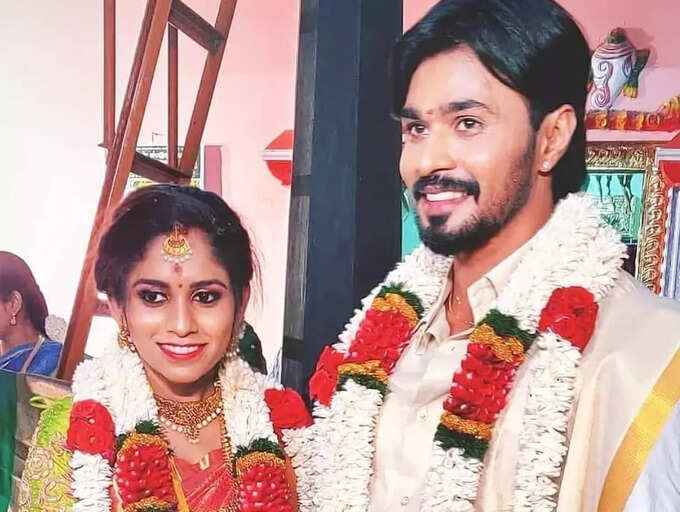 Puviarasu Muthusamy, of Oru Oorula Oru Rajakumari (OOOR) fame, married Mohanapriya. The wedding took place in Coimbatore on February 22. Many celebrities, who attended the wedding, shared photos on their social media accounts, which quickly became viral.
Madhan Pandiyana and Reshma Muralidharan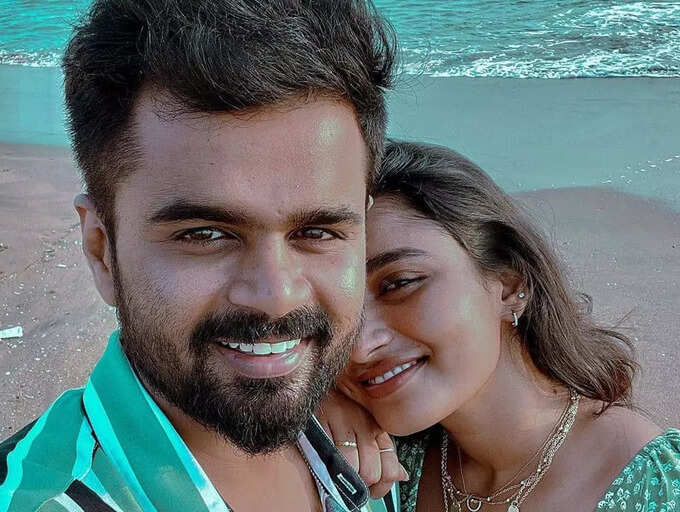 On November 15, actor Madhan Pandian married his co-star-turned-girlfriend Reshma Muralidharan in Chennai. In the TV show Poove Poochoodava, Madhan and Reshma played Sundhar and Shakthi Shiva, respectively.
Bigg Boss Snehan and Kanika
Lyricist-turned-actor and Bigg Boss Tamil 1 fame Snekan Sivaselvam, aka Snehan, married actress Kannika Ravi at a posh hotel in Vadapalani, Chennai on July 29. Superstar Kamal Haasan was present at the wedding and bestowed blessings on the couple.
'Avalum Naanum' Mounika Devi and VK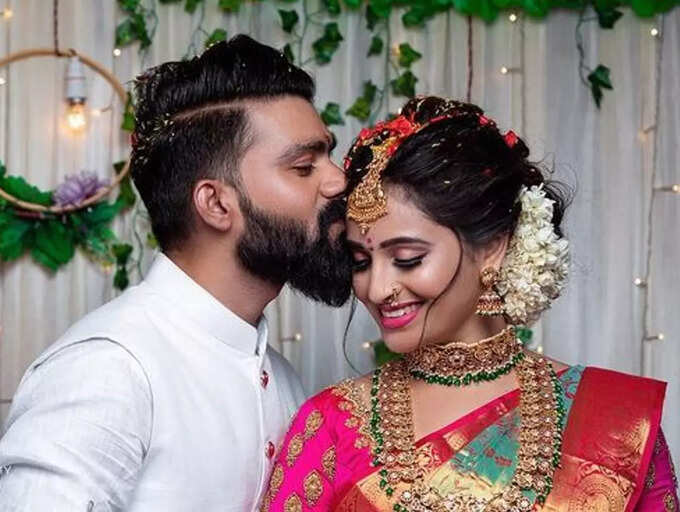 Tamil serial actress Mounika Devi got married to the love of her life, Mr. VK this year . Mounika Devi is well known for her performance as the lead in 'Avalum Naanum'. Mounika played Nila Vijay and Diya Praveen in the series, and her performance (a dual role) was warmly welcomed by the Tamil public.
Karthik Kumar and Amrutha Srinivasan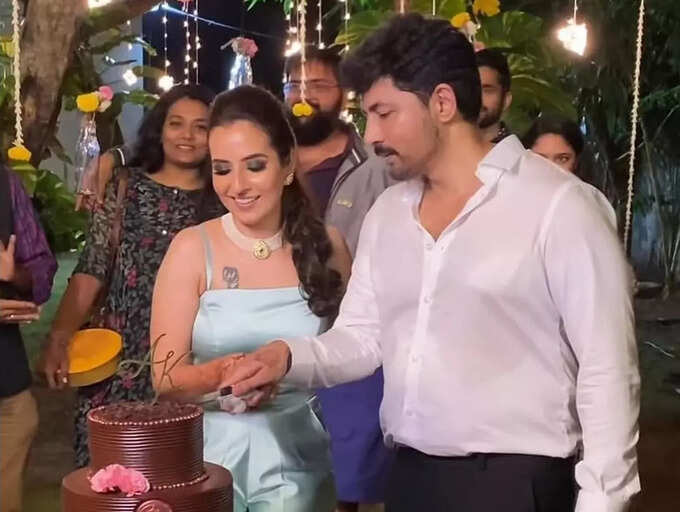 Tamil actor-turned-comedian Karthik Kumar has tied the wedding knot with actor Amrutha Srinivasan in the presence of family and friends in Chennai on December 12.
Praveen Devasagayam and Aishwarya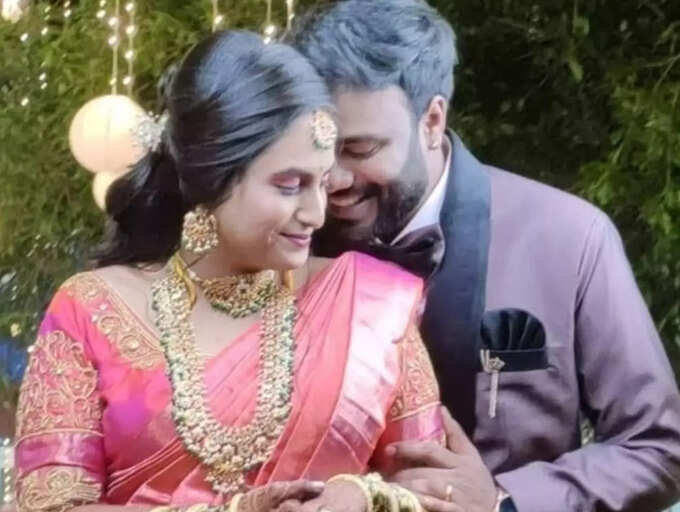 The much talked-about wedding of the year was between Bharathi Kannamma Actor and Raja Rani serial actress, who started a new life together. Bharathi Kannamma actor Praveen Raja is married to actress Aishwarya, who played the lead role in the first season of the Raja Rani series.