Did you know these 7 facts about Shubhangi Atre Poorey aka Angoori Bhabhi?
7 facts about Shubhangi Atre Poorey Aka Angoori Bhabhi from Bhabiji Ghar Par Hain? we bet you wouldn't know! Only a die-hard fan would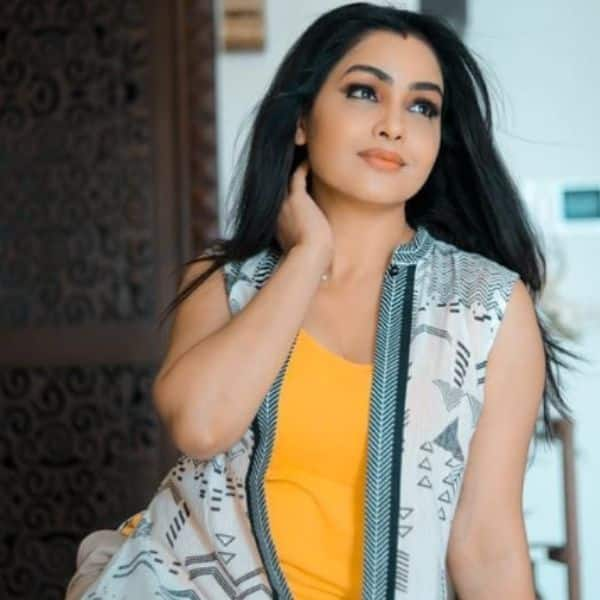 Popular TV actress Shubhangi Atre Poorey has been a part of the TV industry for quite some time now. After doing several TV shows, the actress finally got her claim post her stint in &TV's popular sitcom Bhabiji Ghar Par Hain? The actress stepped into the shoes of Shilpa Shinde to play the very adorable character Angoori Bhabhi. Interestingly this was the second time, Shubhangi Atre Poorey replaced Shilpa in a TV show. Currently, she is nation's favorite with her Sahi Pakde Hai dialogue being the most popular catchphrase. While Vibhuti and Manmohan battle it out on the TV screens to know everything about Angoori, we did a little bit of digging too to find out much about the actress. Here's what our arduous research revealed...
1. Shubhangi hails from Indore and holds an MBA from IMS, Indore
Education was always the priority where Shubhangi comes from. Albeit she watered her dream of facing the flashes simultaneously, a lack of contacts in the industry kept her away for long. She also did her MBA in Marketing from IMS, Indore. But the heart wants what it wants!
2. Marriage was the beginning of Shubhangi's glorious journey
Women in the world of showbiz tend to part ways with their silver screen journey soon after tying the knot. Several actresses have quit acting after marriage. But Shubhangi has set a beautiful example for all the actresses, reaffirming that not just heroes but even heroines have a longer screen life, even after they have a family. She got married to husband Piyush Poorey in 2006, has a beautiful daughter Ashi and began acting when her little one was 7-months-old. Know what we are talking about now?
3. Shubhangi is a trained Kathak dancer
She may not hold a formal degree in acting but her biggest source of expressions and the on-screen magic is Shubhangi's training in the dance form Kathak for over 15 years. Where do we sign to give her the trophy already?
4. Shubhangi is a huge fan of Mahesh Bhatt's film Arth
Shubhangi doesn't hail from a film background. But she always knew that was where she belonged. She has watched her favourite filmmaker Mahesh Bhatt's Arth innumerable times and is a big fan of veteran actress Shabana Azmi. She also loves Imtiaz Ali and Anurag Kashyap's work. Need we add more to her credibility? She learnt it from the best.
5. Shubhangi epitomises simplicity onscreen and off-screen both
Much in sync with her on-screen persona, Shubhangi leads a simple lifestyle in real life too.The actress starts her day with a pooja and apparently travels from her residence in Dahisar, Mumbai to her show's sets in Naigaon on foot. Best Cardio Ever!
6. Shubhangi is your next-door, dal-roti kinda girl
Her love for the simplest joys is what makes her so damn alluring! Shubhangi is a typical dal-roti type of girl and prefers having the combination for lunch. She also carries nuts and fruits to munch on in between shots!
7. Shubhangi is a big fan of Vibhuti Ji aka Aasif Sheikh
Sahi Pakde Hai! The show plot may have Vibhuti crushing over his neighbour Angoori Bhabhi but in reality, Shubhangi is a fan of Vibhuti aka Aasif Sheikh.
Have anything more to add? Do comment and let us know! Stay tuned for more updates about the cast of Bhabi Ji Ghar Par Hai.