Choti Sardarni: Sarab marries Sandhya; Meher on her way to the Gill mansion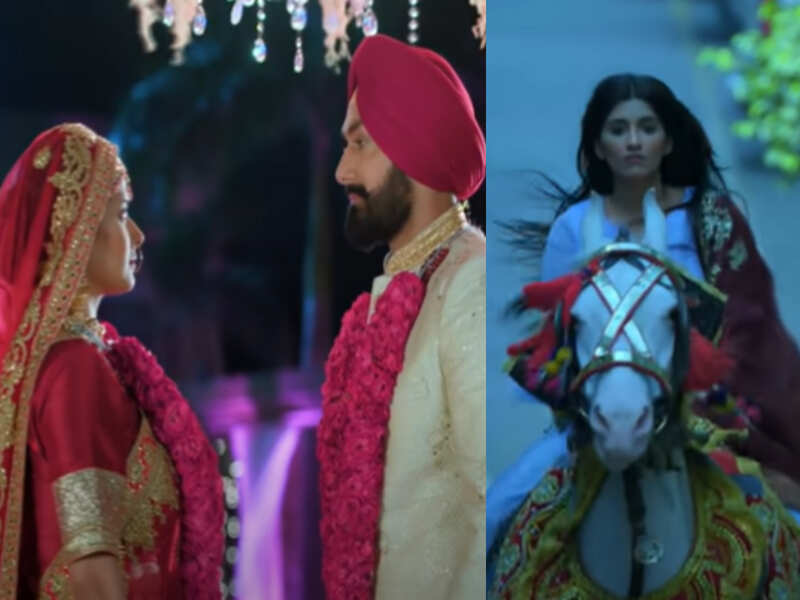 Sarab and Meher's destiny has brought them close to meeting each other soon. But what is God's plan for them is still unknown as the former has decided to marry Sandhya.
The latest episode of Choti Sardarni witnessed that the preparations begin for Sarab and Sandhya's wedding as the former approved of it in the previous episode. The Gill mansion gets decorated beautifully for the wedding. But the kids who are still unaware of what's happening in the house ask Sarab about it.
Sandhya then reveals about her wedding with their dad
, Sarab to them. She tells them that Kulwant wants them to be together. Surprisingly, the kids rejoice to know about this. Soon the festivities start. Sarab and Sandhya get ready for the wedding.
On the other hand, Meher is out and in search of Sarab and her home. But she doesn't remember the address and tries to find out by asking people. Amidst her search, she spots Kulwant in the market. She runs behind her car to stop her in vain.
After a few failed attempts,
Meher finds a poster of Sarab where his address is mentioned
. She gets her hope high and thinks of how she would go there. After walking a bit, Meher finds a baraat (procession). She decides to take the horse.
Meher gets on the horse and rides her way
to Sarab, Param, Karan and Seher. But little does she know about the major happening at the Gill mansion.
While Meher is on her way to finally meet Sarab, he goes ahead and gets married to Sandhya in the setup at the Gill mansion.