Bigg Boss Telugu 4, Day 9, September 15, highlights: From Abhijeet opening up about his past relationships to BB TV sketch, all you need to know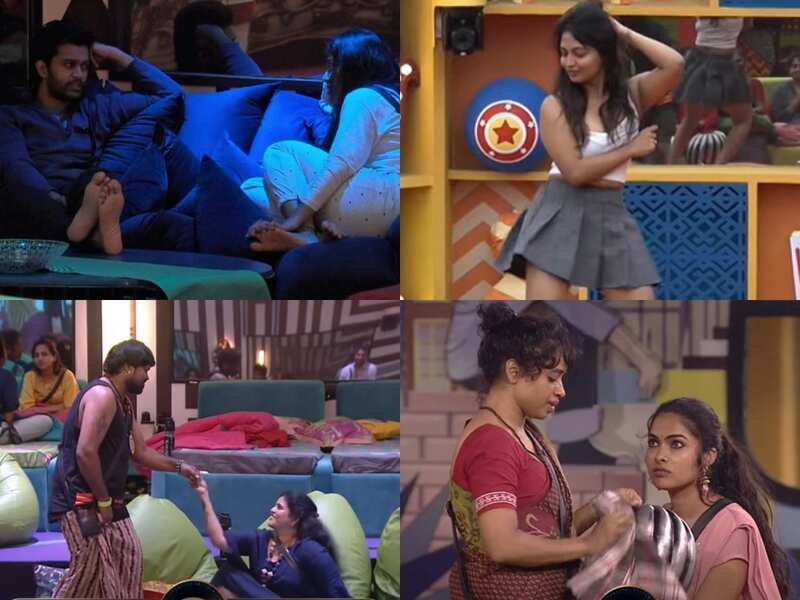 Abhijeet opens up about his previous relationships to Monal. He reveals that he was into two serious relationships and the last one was almost a romantic one. Monal, who was pleasantly surprised by his confession, also discloses that one person changed her life big time and that's her only love story in life. When Abhijeet asks Monal about her relationship status, she says it is 'complicated'. Abhijeet says she doesn't like him and Monal doesn't approve of this statement. She also tells him that Harika likes him and Abhijeet cannot believe this.
Devi insists Lasya to involve the rest of the housemates in kitchen duties which leads to a debate between the housemates. Later, Devi and Abhijeet have an argument for the former's involvement in cooking.
Harika sets the dance floor ablaze with her alluring dance moves as per the Morning Masti task. Akhil joins Harika in her act. Later, Gangavva and Noel join her in enacting a funny skit. According to the act, Harika seeks approval of her grandmother (Gangavva) for her relationship with Noel.
Gangavva leaves the house in splits with her one-liners. Meha**** flaunts his ripped body as Noel sings a song.
As per the 'BB TV' task, the housemates try to entertain with a funny skit titled 'Atha Alludu America Moju' wherein Kalyani plays Kanthamma, a money-minded lady who wants to get her daughter Divi married to an NRI (Akhil).