Article 15 Movie Review: Ayushmann Khurrana - Anubhav Sinha's powerful film on caste discrimination is a must-watch
Article 15 Movie Review: Ayushmann Khurrana - Anubhav Sinha's powerful film on caste politics is dark, disturbing brutal but noble in its intentions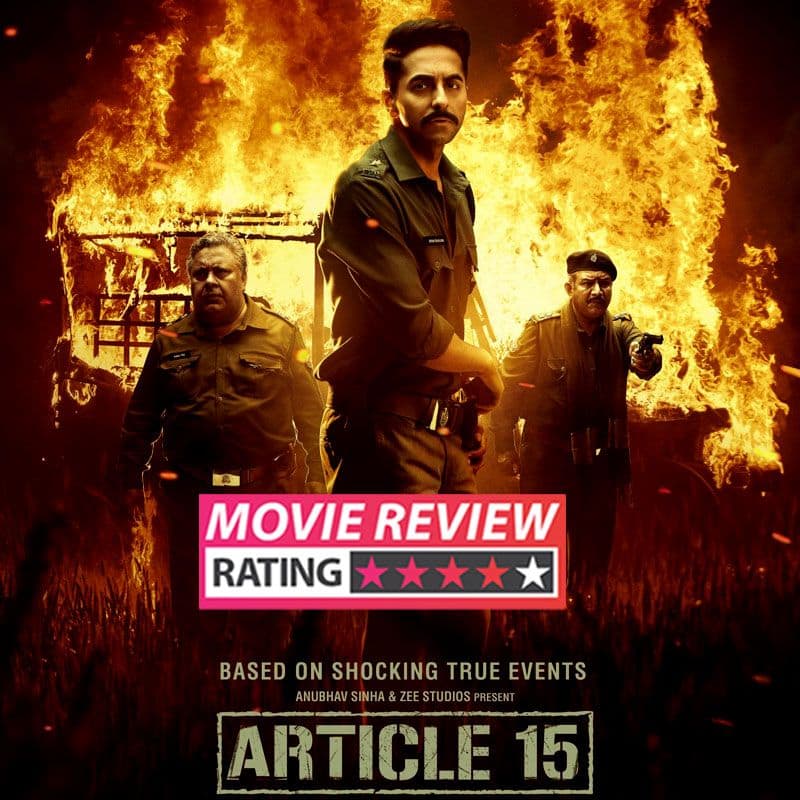 After the bold and thought-provoking
Mulk
, Anubhav Sinha is back with
Article 15
. This is the first time that Ayushmann Khurrana is playing the role of a cop in a film. As the name suggests, Article 15 refers to fundamental rights to equality, liberty and justice as written in the Constitution of India by Dr BR Ambedkar. Caste discrimination and the politics around in form the centre-stage of the film, which is based in Uttar Pradesh. The film delves into caste discrimination exists even in the law and order system, especially in India's heartlands. Of course, the film is based on the 2014 Badaun **** case but it goes beyond being a mere investigative thriller in the backdrop of caste politics.
Verdict...

The year 2019 has had films speaking about class divide through some great story-telling. We saw that in
Gully Boy
and
Sonchiriya
. Anubhav Sinha's
Article 15
is a great predecessor to these films and is one of the best of 2019! It is dark, disturbing, compelling and thought-provoking in equal measure. At heart, it is a brave well-crafted film made with honest and noble intentions. Kudos to the team!
Rating:4 out of 5