#7 Most World Cup appearances - Sachin Tendulkar & Javed Miandad (6)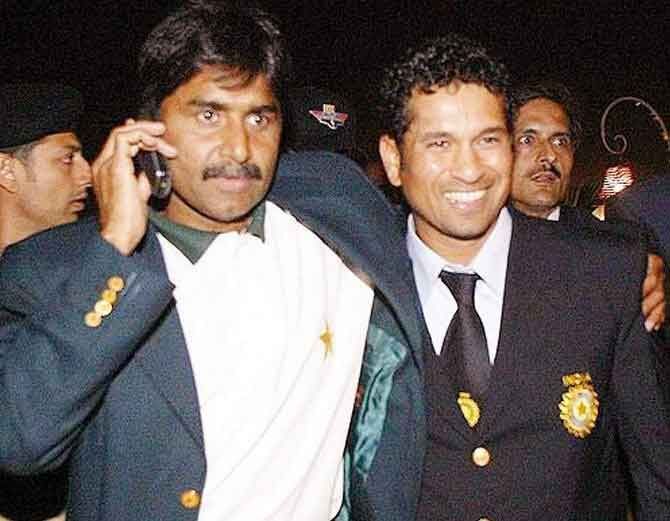 To play a World Cup is probably the biggest dream a cricketer could have when he starts his career. Two players in Sachin Tendulkar of India and Javed Miandad of Pakistan lived the dream for six World Cups.
Sachin always raised his game in World Cups as he was tournament's top-scorer in two World Cups. His tally of 673 runs in the 2003 World Cup is still the highest in a single World Cup. He played crucial knocks to help India lift the Cup in 2011 after playing six World Cups.
Miandad, on a similar template, made his World Cup debut during the 1975 World Cup. The southpaw was probably the best batsman Pakistan ever produced. It was temperament that rated him among the best and his contribution with the bat helped Pakistan win the 1992 World Cup.
In the current trend, it is rare to see players play for more than two decades. Hence these two might hold this record forever.