OMG Causes Symptoms And Ayurvedic Remedies
---
Ayurvedic Tips To Restore Hormonal Imbalance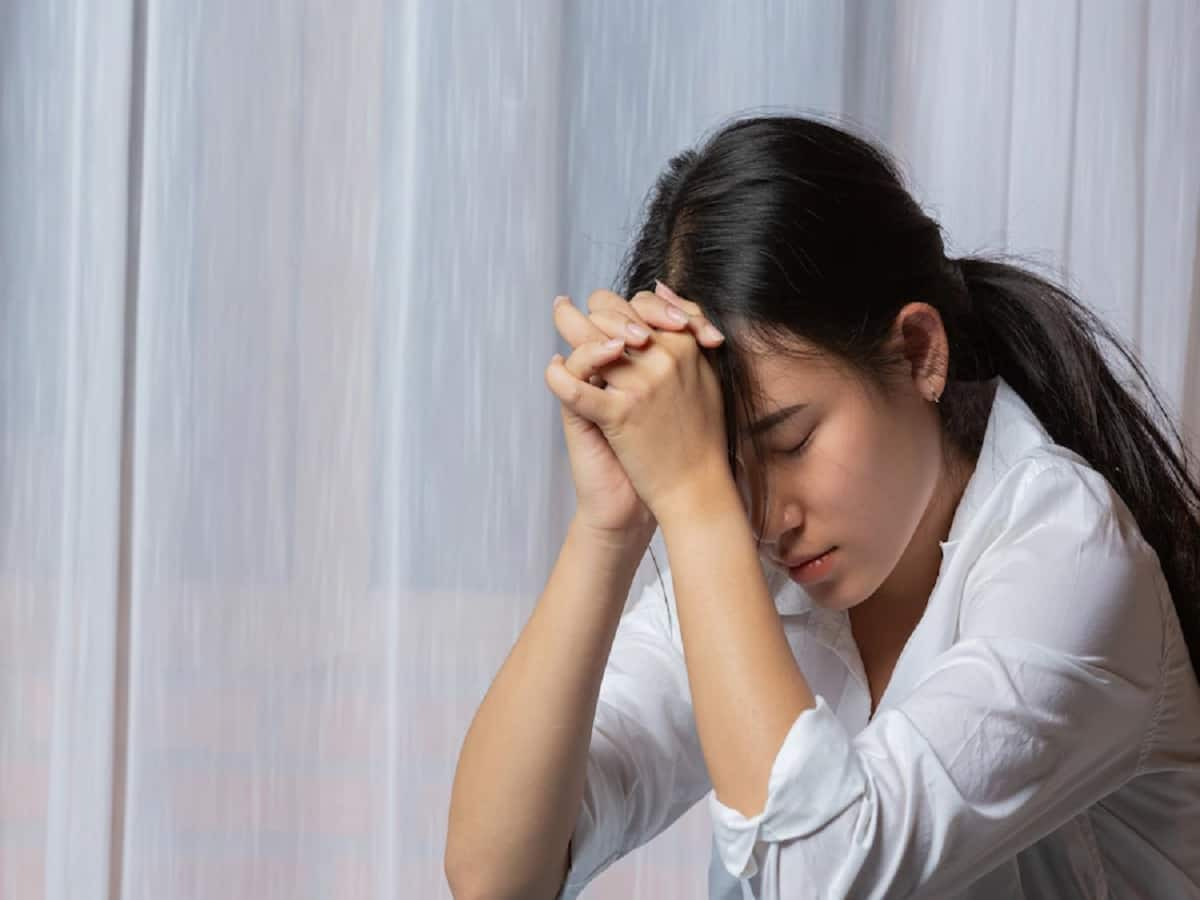 Cortisol is the hormone that rises as a result of being stressed.
Hormones are your body's chemical messengers, which travel in your bloodstream to tissues or organs and affect many different processes, including: growth, development, and metabolism. Hormonal imbalances occur when you have too much or too little of one or more hormones in the bloodstream.
Hormonal imbalance is common, and almost everyone can experience it at some point. Male and female hormones fluctuate during adolescence, and female hormones are more likely to go wild on several occasions, including puberty, menstruation, pregnancy, childbirth, breastfeeding, etc. Bloating, exhaustion, irritability, hair loss, palpitations, mood swings, unstable blood sugar levels, and difficulty concentrating are some of the symptoms of a hormonal imbalance.
What causes hormonal imbalance and what we can do to restore our body to a healthier state? We asked Dr. Gaurav Tripathi, Ayurveda and Nutrition Expert, Birla Ayurveda.
He explained, "Ayurveda is an ancient Hindu medical system as well as a health and well-being philosophy. Hormones, according to Ayurveda, are the digestive fire of the tissues (Dhatu Agni). Since hormones are transported by the blood, they are considered a component of one of the Doshas (Pitta) (Rakhta Pitta). An individual's Prakriti (constitution) is a combination of the three Doshas Vata, Pitta, and Kapha, according to Ayurveda. These Doshas play a crucial part in the systematic and effective functioning of our bodies. Changes in the Doshas can cause several diseases."
"There are numerous reasons for this, including an unhealthy lifestyle, poor and incorrect diet, and stress. If there is a change in a person's Dosha, they must take steps to restore their body to a healthier state," he added.
Ayurvedic tips to balance your
hormones
Dr. Tripathi has also shared five Ayurvedic tips to restore your hormonal imbalance. These are:
Manage Stress
Cortisol is the hormone that rises as a result of being stressed. When cortisol levels become abnormally high as a result of intense stress, all other bodily functions are jeopardised. The body goes into fight or flight mode, which means all of its energy, is directed on supporting cortisol and all other hormones are put on hold. Thus, practising stress reduction techniques like good hygiene, spending time in nature, and getting enough sleep, is essential.
Yoga
Yoga positions pressurise and depressurize certain glands. Secretions can be regulated by these modest compressions and decompressions. Endocrine function is stimulated and balanced by yoga positions. We can help control the hormones generated by the thyroid gland by activating it through postures, movement, and breathing methods. We may think of yoga in terms of all of our hormone-producing glands, and we can think of it as a way to nourish our entire gland system.
Meditation
Meditation and other mindfulness-based interventions can help to temporarily normalize blood pressure and heart rate by lowering cortisol and adrenaline levels in the body. Melatonin is a hormone that regulates your sleep and wake cycles. Meditation helps to increase melatonin production. Dopamine is released during meditation; it is called a feel-good hormone.
Herbal Infusion
Your liver is in charge of hormone metabolism and the detoxification system in your body, both of which are dependent on particular nutrients and minerals. Herbal tea infusions with no caffeine, such as tulsi or dandelion root tea, can aid in the liver detox process and lower stress for healthy hormone balance.
Seed cycling
Seed cycling is one of the simplest, yet most effective, strategies to maintain your hormones. This simple technique supports hormone balance; decreases PMS symptoms, increases fertility, and can help trigger menstruation if it is absent (amenorrhea). Seed cycling is the practice of consuming particular seeds throughout each of the two main phases of your menstrual cycle (follicular and luteal) to help maintain a healthy balance of oestrogen in the first half and progesterone in the second.
Similar Threads:
__________________
Amazon's Great Indian Festival Click Here