Khatron Ke Khiladi 12 will witness its winner of the season tonight (September 25). From
Rubina Dilaik
's quarrel with Jannat Zubair, Mohit Malik, Tushar Kalia and Kanika Mann to Rajiv Adatia's funny selfie with Rohit Shetty, here's a look back at some of the major events that grabbed attention and sparked drama in the season. Let's take a look at Khatron Ke Khiladi season 12's major events from the show:
Shivangi Joshi is breathless in the water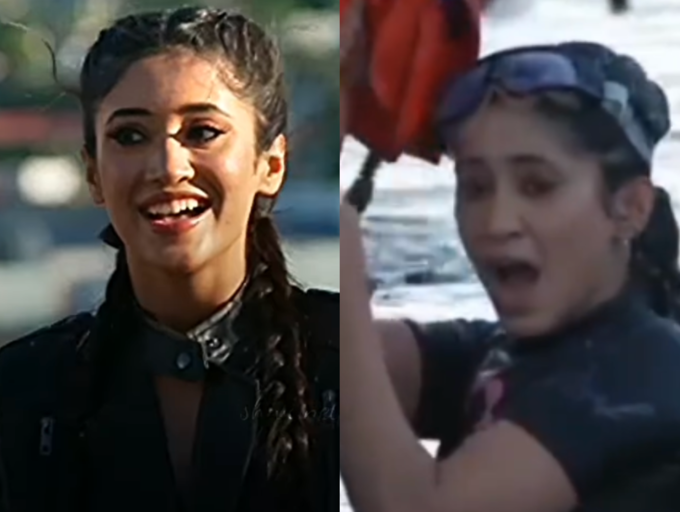 With the adventurous underwater stunt, KKK 12 host Rohit Shetty presents four daredevils Khiladi Jannat, Mr Faisu, Shivangi, and Mohit. Faisu and Shivangi claim to be non-swimmers but they were the only ones to finish. Shivangi initially feels out of breath while performing the stunt. She is having difficulty swimming underwater and grabbing the flags. She overcomes her fears, and however, pulls off the stunt and wins.
Rohit Shetty clicks a funny selfie with Rajiv Adatia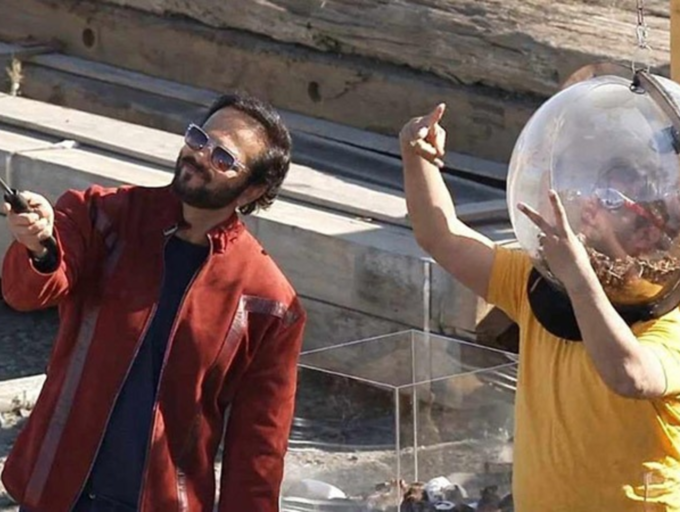 Rajiv Adatia is considered a favourite, not only for his task performances but also for his one-liners and entertaining persona, as he is frequently seen being hailed by host Rohit Shetty himself. In a recent task, host Rohit Shetty was seen taking a selfie with Rajiv who was covered in ****roaches and worms. He also posted the video on his Instagram and captioned it, "Yes that's right I won my stunt and that's Rohit Sir taking a selfie with me while im with ****roaches, worms!! @itsrohitshetty what a fab selfie sir!! ."
Rubina Dilaik and Jannat Zubair's ugly spat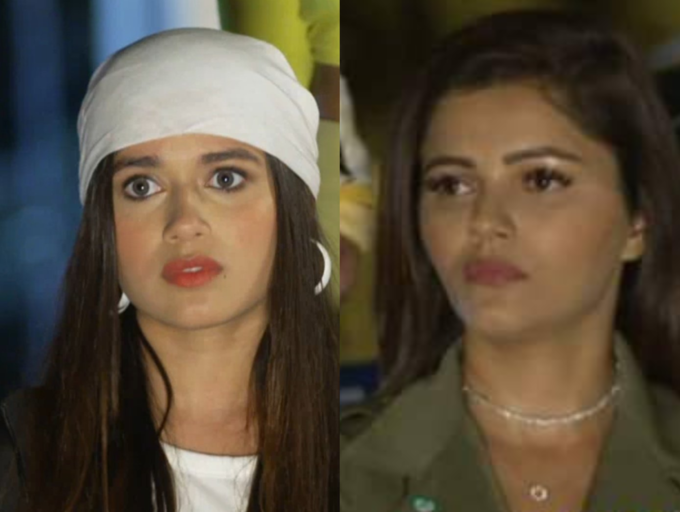 Host Rohit Shetty asked the contestants to choose two khiladis who deserved to be eliminated. Rubina's name was chosen for the elimination task by nine contestants, who claim she did not complete the lock and key task at all. Furthermore, the contestants claim that Jannat won against Rubina, but the latter was unable to open even one lock. Rubina responds saying, "Maine hi Jannat ko lock Ka sequence bataya tha', and Jannat replies, "You don't need to say it again and again that you told me the lock sequence." She further says "Usko itna hi tha toh kar leti. Khud stunt and jeet jaati na."
Pratik Sehajpal denies performing the task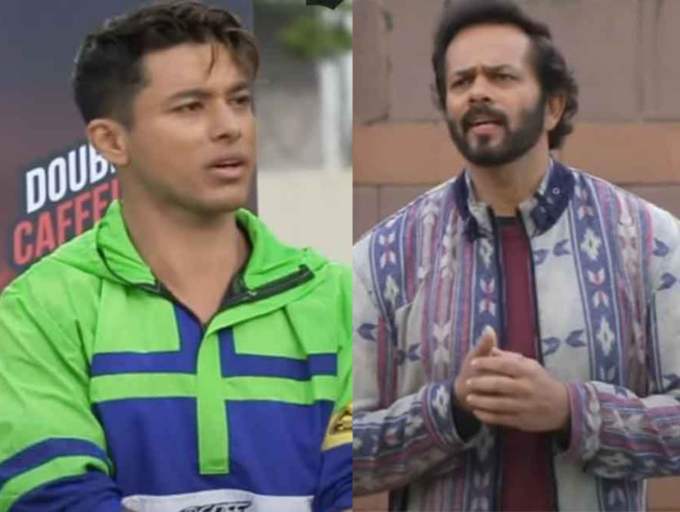 Pratik Sehajpal, who competed alongside close friend and co-contestant Chetna Pande, refused to obey stunt rules, which enraged host Rohit Shetty. If the actor persists in breaking the rules, the stunt will be cancelled, according to the host. Pratik initially refuses to listen but is obligated to do so after receiving reprimands from Rohit Shetty. Rohit asks him to consider leaving the wire because it is dangerous and against the rules. Pratik abandons the wire but fails to finish the task.
Shivangi Joshi's phone getting crushed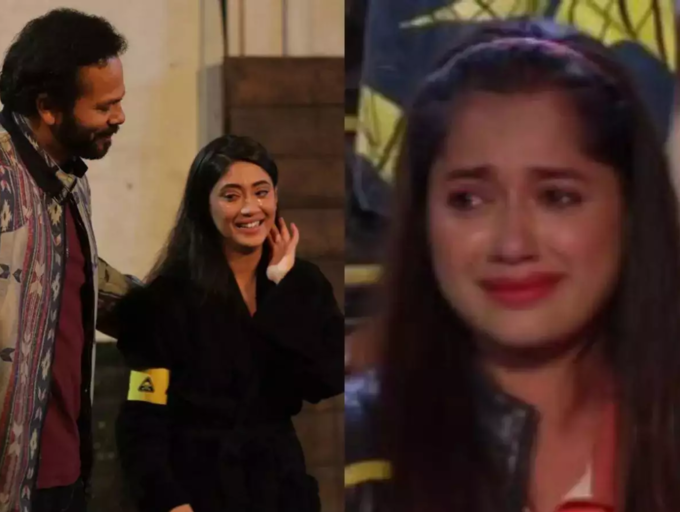 In the Attyachari week, TV's favourite bahu Shivangi Joshi and social media celebrity Jannat Zubair had to say goodbye to their phones. While the two were unable to complete the insect-based task, their mobiles were placed in the machine and destroyed. The actresses became emotional and expressed their grief. The star of Yeh Rishta Kya Kehlata Hai told host Rohit Shetty that she no longer has anyone's contact information because her phone broke. Her fellow competitors console and soothe her.
Rubina Dilaik accuses Kanika Mann of cheating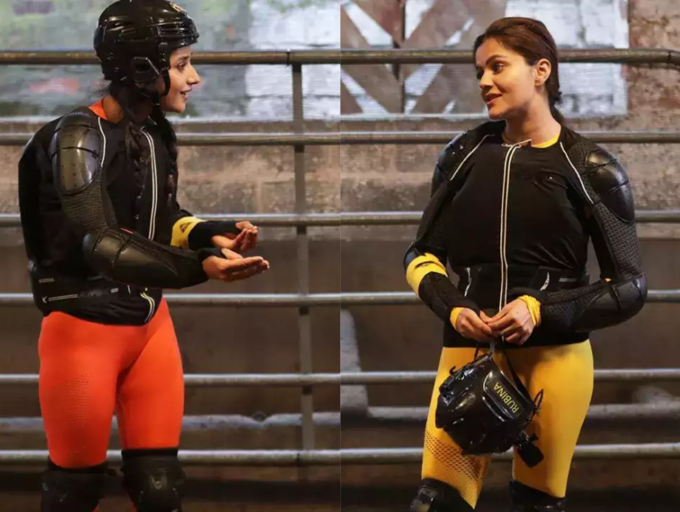 In the Ostrich task, Kanika Mann and
Rubina Dilaik
were competing with each other and when the host Rohit Shetty was announcing the results he saw Rubina upset and asked her what the issue was. Rubina stated that the game is unimportant to her, but honesty is. She also stated that cheating is a big switch-off for her. Kanika cut her off and asked her what she meant. Kanika, according to Rubina, went to the restroom with her mobile and took a long time. She kept her mobile after she came out, and it began to vibrate. She stated that she took the phone and checked the search history, which included searches such as, 'How to call an ostrich, how to tame an ostrich, and so on.' Kanika denied the allegations, claiming that she has no idea what the word "tame" means.
Pratik Sehajpal's wildcard entry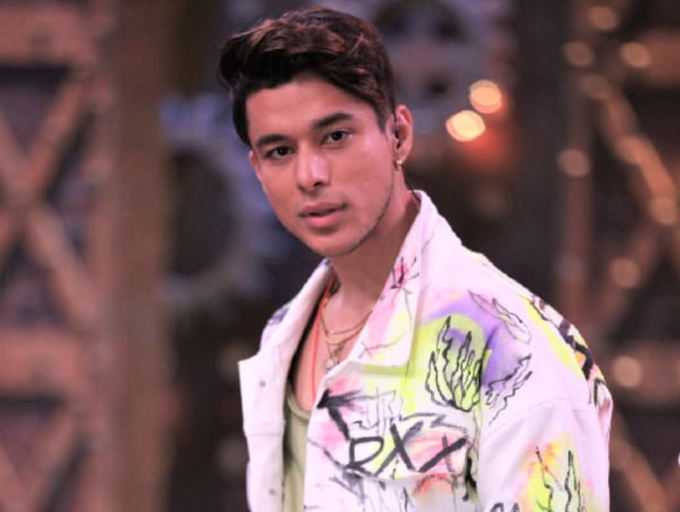 Pratik, who had left the show earlier, came back as a wildcard contestant. Rohit Shetty himself introduced Pratik as a wild card entry. Pratik Sehajpal promised the host that he would do his best this time and not let him down.
Tushar Kalia becomes the first to get a ticket to the finale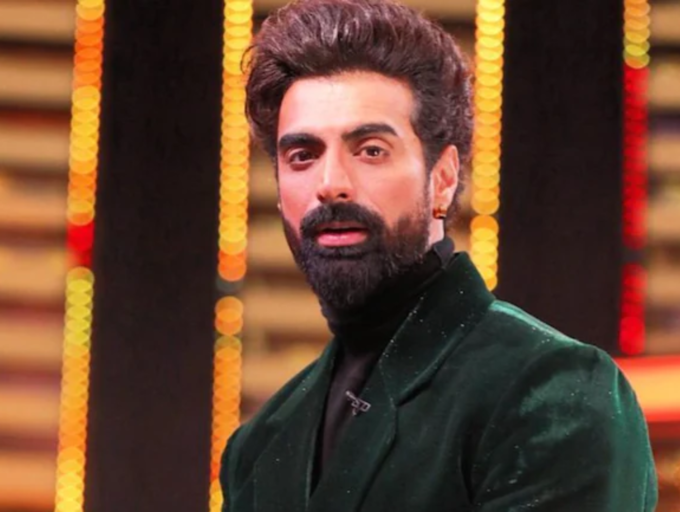 Nishant Bhat, Rajiv Adatia, Tushar Kalia, Kanika Mann, Faisal Shaikh, and Jannat Zubair performed a stunt that demanded them to be on moving trucks and use a swing to transfer the rings, which are yellow, blue, and red in colour. Both Tushar-Faisu and Nishant-Mohit performed admirably. However, it was discovered that Nishant-Mohit moved 11 rings while Tushar-Faisu moved 15 rings. Tushar Kalia eventually became the first contestant to win the ticket to the finale.
Ranveer Singh to grace the KKK 12 Grand finale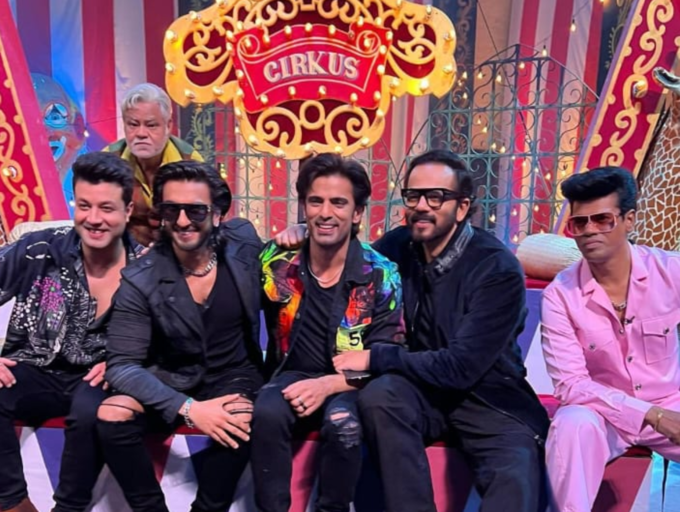 Tushar Kalia,
Rubina Dilaik
, Faisal Shaikh aka Mr Faisu, Mohit Malik, Kanika Mann,
Nishant Bhat
, and Rajiv Adatia are among the finalists of the adventure-based reality show. The show's finale is set to film today (September 18) in Mumbai, and the cast of Rohit Shetty's upcoming movie Cirkus, including Ranveer Singh and the other cast members, is expected to attend as guests for the grand finale.