Here's a list of top TV news of the week
Debina Bonnerjee gets trolled for her second pregnancy; fans call it "too early"
Debina Bonnerjee, who has been embracing every bit of her motherhood with baby girl Lianna, took to her Instagram recently to announce her second pregnancy. The news received mixed reactions with many users calling it "too early". The actress even got trolled for getting pregnant 4 months after having daughter Lianna. However, the actress didn't take it and responded to a user saying "Am also asking what people do when they have twins". She responded to another "ask me anything question" which asked her if she doesn't feel like she should have given a gap between her pregnancies. The actress said, "What is your suggestion in such a situation I call a miracle? Abort?"
Comedian Raju Srivastava's health update; here's what his wife had to say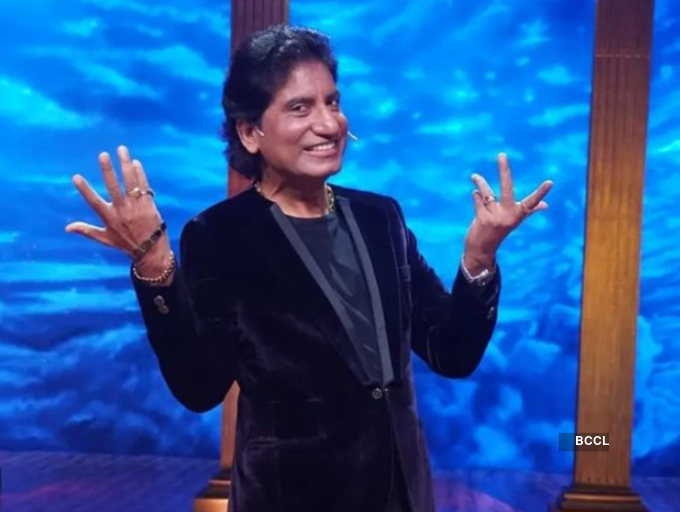 Comedian and actor Raju Srivastava, who suffered a heart attack earlier this month, is still admitted to Delhi AIIMS. While rumours of his health deteriorating are there, ETimes TV exclusively spoke to his wife Shikha Srivastava. Shikha revealed that her husband Raju is in a stable condition and people should stop spreading false news as it is disturbing. She said "Raju ji's health is stable and doctors are doing their job very diligently and the entire management is working day and night to make sure that Raju ji gets well soon. We have full faith in them and Raju ji is a fighter and he is going to win this battle. He will fight it out and will come back to entertain you all, this is my promise to you all. We are getting wishes, blessings and a lot of people are praying and doing puja for his health and everyone's vibration is very positive. I know the prayers are not going to go unanswered. I just want to urge everyone to continue praying for his health". Raju's nephew had also given an update on his health that a senior doctor was flown in to treat Raju. His daughter also gave an update saying that he is on ventillator and doctors are treating him.
Kaun Banega Crorepati 14: Ayush Garg becomes the first contestant to win Rs. 75 lakh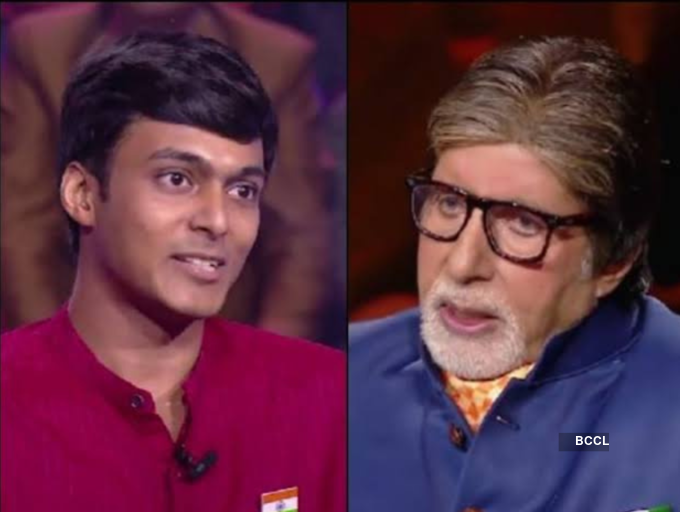 The quiz-based TV show Kaun Banega Crorepati found its first Rs 75 lakh winner. Ayush Garg, a 27-year-old from Delhi who amazed the audience with his knowledge, became the first contestant to win Rs 75 lakh. While sharing his excitement about his win on the show, the 27-year-old shared with ETimes TV: "I have been watching this show since childhood with my entire family and like everyone else it was also my dream to be on the show. It was no different for me. It was like a dream come true moment to be on the show and now since the promos have started airing on the channel it looks more real. I have always watched the show as a viewer but this time I was on the hot seat."
Kashmera Shah breaks her silence on Karan Mehra and Nisha Rawal's mess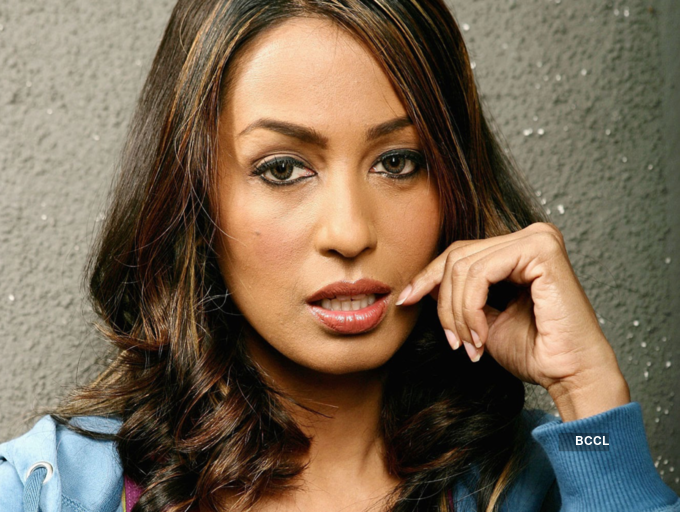 Kashmera Shah, who has been friends with both Karan Mehra and Nisha Rawal, broke her silence on their relationship mess. The actress revealed to ETimes TV that she believes Karan has never been violent in his relationship with Nisha. Moreover, she says "Karan isn't capable of doing half the things he is being accused of". Kashmera says that she is willing to stand by Karan's side and be a character witness for him. In an exclusive interview with ETimes TV, she said "I know a lot of Karan's friends who know the truth but they aren't speaking. How can they be such cowards? It's time that he gets to see his son; he needs visiting rights, maybe even supervised- but he should not be debarred from meeting his child. I don't know what the truth is but it's a very flawed story. I am sick and tired of being with cowards. Time to be with lions."
Esha Kansara reveals why she quit Maddam Sir in 15 days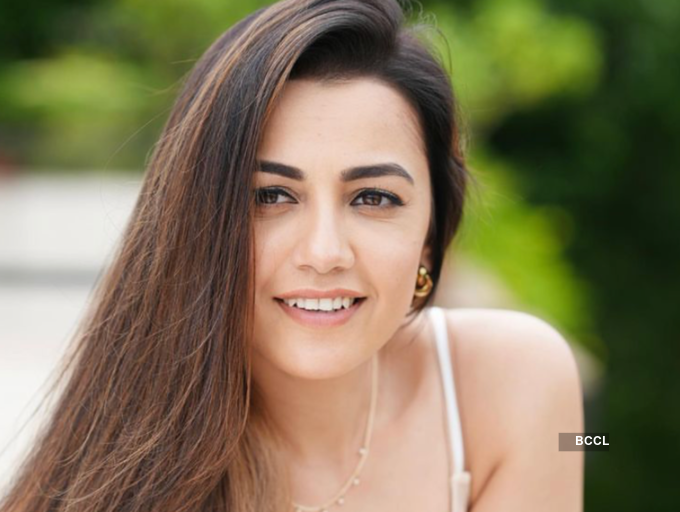 Actress Esha Kansara, who entered the popular TV show Maddam Sir just 15 days ago, had to quit the show as her character got shelved. The actress told ETimes TV and opened up about how disheartening the situation was for her. The actress said "First of all, I felt really sad because it had to happen like this. I had no idea that something like this was going to happen. I was really happy and excited to be a part of it – how Misri Pandey's character is going to shape up and the interesting stories coming up. On set, we were excited to know how TRPs rake up, Gulki ke aane ke baad kya hoga. One fine day, I read that Misri is going to jail and I had this feeling… it didn't go well with my intuition. I just felt, yeh kya hogaya Misri ke saath, itni jaldi kaise jail ja sakti hai?"
Anushka Sen reveals that the Korean makers were tracking her work for 2 years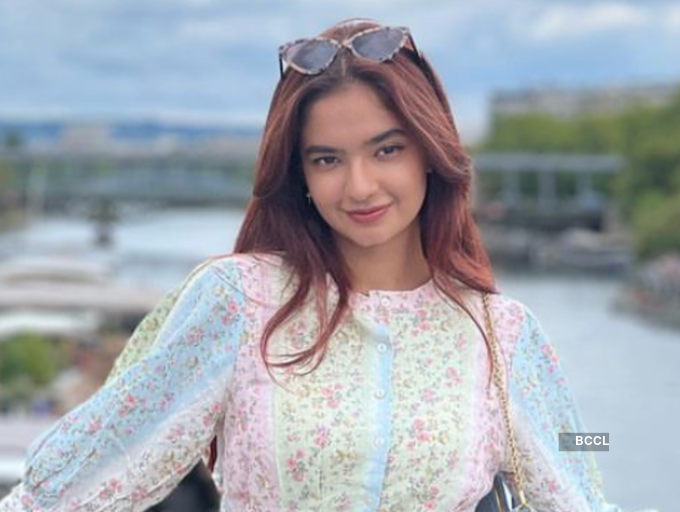 Anushka Sen has taken her career to the next level by having projects from a foreign country like Korea. The actress talks about how she was considered for Korean projects and reveals that the makers tracked her work for almost 2 years. Revealing how she landed her first offer, she said, "I have been watching K- drama for the past two years, and I love them. I was surprised when the team from Korea reached out to me a couple of months ago. Later, when I went there, I got to know from them that they were tracking my work for the last two years and thought I would be good for these roles and connected with me. I am happy to represent India in Korea. I like taking up work that's challenging."
Nupur Alankar takes Sanyaas, the actress quits showbiz
Nupur Alankar is making headlines for quitting showbiz and taking sanyaas. The actress has left her house in Mumbai and has headed for the Himalayas. In an exclusive interview with BT, she said "I took sanyaas in February. I am busy visiting pilgrimages and have involved myself in helping those in need. I have always been inclined towards spiritualism and had been following adhyatm, so it was a matter of time before I devoted myself completely to it. I have been blessed to find the right guru Shambhu Sharan Jha, all thanks to my time at CINTAA (Cine and TV Artistes Association), where I worked as a committee member and held health workshops. It brought me contact with my guru and another master healer, which changed the course of my life."
Bharti Singh speaks on hosting the TV show Sa Re Ga Ma Little Champs post becoming a mom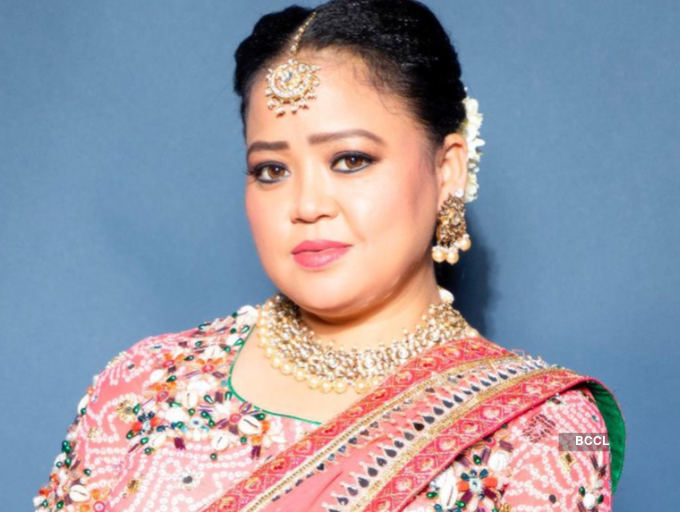 Comedian Bharti Singh is all set for her next project as a host in Sa Re Ga Ma Little Champs. The actress, who is a mom to a young baby boy, is balancing her personal and professional life perfectly. Reacting to getting a project based on young talent, she said "Since I recently became a mother, I am looking forward to hosting a show that has children singing songs. It will be great watching new talent and interacting with the contestants. Till now, I have mostly hosted award shows and reality shows with grown-up contestants, so this is the first one for me." The actress further added "Money is important but at the same time you should enjoy your work. I feel that work satisfaction is important and hosting and comedy comes naturally to me. Also, I am glad that the audiences enjoy Harsh and my Jodi as hosts."
Anchal Munjal reveals she was told she won't get work in Bollywood since she is a regular TV face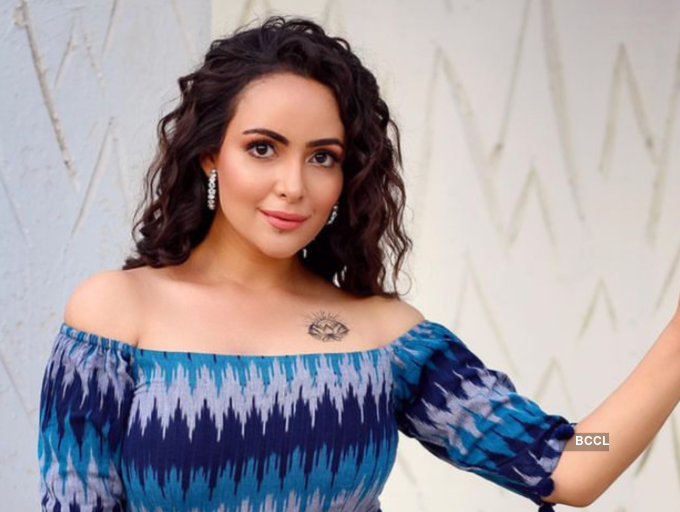 In the exclusive ETimes TV Telly Blazer Segment TV fame, Aanchal Munjal talked about her showbiz journey, heartbreaking moments in her career and more. The actress' journey goes all the way from being a child actress to a lead TV character. Talking about her hard times trying for Bollywood projects while being a TV game she added "I have gone through many difficult moments. The reason I had to quit television was that a lot of people started scaring me by saying that if you want to do films, why are you doing television? When I was doing Parvarrish, a lot of people told me the show and your character is so popular you won't get work in Bollywood. They told me, 'you have become TV's popular face, now you won't get work in Bollywood'. As a teenager, it was very traumatising how I will achieve my dream of becoming a Bollywood actor. I shared everything with my mother and she supported me. I took a break from television. It is very heartbreaking that people have to quit a particular show to do films. I am happy things are changing now but when I was doing television, I had to quit it. Which was not fair. I was offered some good shows during that period and I had to turn them down. I have sacrificed a lot to be seen in films."
Sakshi Tanwar reveals she doesn't have a cable connection to watch TV at home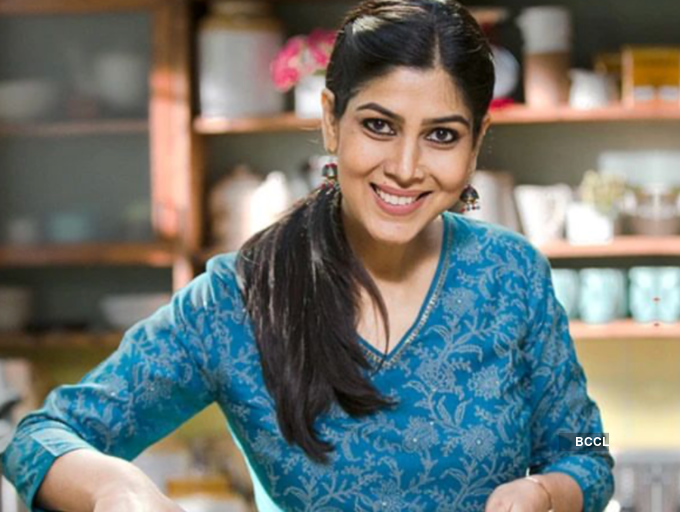 Sakhi Tanwar, whose two-decade-old TV show Kahani Ghar Ghar Kii, is telecasted on TV yet again revealed that she doesn't watch TV. Moreover, she says that she doesn't have any cable connection or OTT subscription to watch any shows. In an exclusive chat she adds "Honestly, I don't have a cable connection at home or an OTT subscription. At the most, we watch some videos on the internet for nursery rhymes or poetry for my daughter. My parents also don't watch TV. So, I have no idea about content on television. But having said that, I feel that if a good show is airing again, then there must be an audience for it."
Asim Riaz opens up about not acting and offers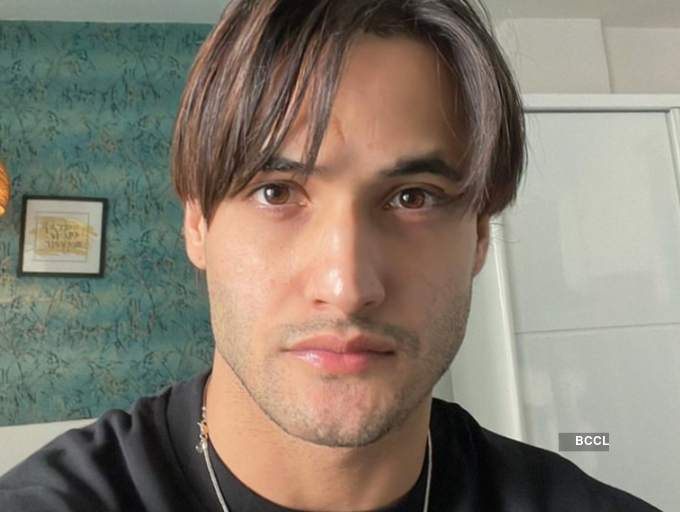 Asim Riaz, whose new song Jeene De is making headlines, talked about his Bigg Boss journey, not getting enough acting offers at the start and more. The actor got spotted in Mumbai and poured his heart out. When asked about his struggling days, he said: "I don't know why people only associate my name with rapping. I am just not only rapping. I am doing rapping, acting, and music videos. My main focus is acting only eventually, but when I am not getting work, I can't keep banging on people's doors that please give me work. In the beginning, a lot of promises were made to me, but they did not happen and I am fine. I am happy I am living my life. Until the time I am not doing an acting job, I don't want to still be idle. I am keeping myself busy with songs. God has given me this talent where I can write songs, produce them, and act in them, so why shouldn't I do this? Why should I wait for someone to give me work, it will push me towards depression and anxiety and a lot of people want me to have that. I am not going to go that way."
Taarak Mehta's Shailesh Lodha shares a cryptic post; calls this era "dishonest"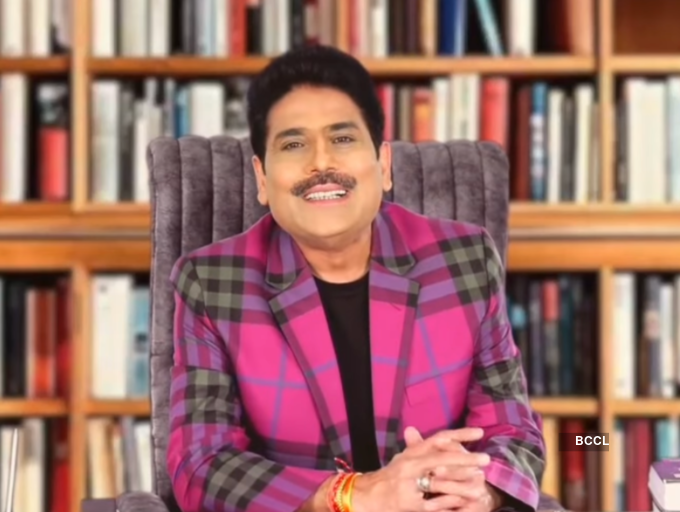 Shailesh Lodha took to his social media to share a few lines written by him. He posted a picture of a chameleon and talked about his art of changing colours. He further called this era "dishonest". Fans in the comment section asked the actor if everything in his life was alright. A part of his insta post read: "I had the art of changing colours. But the era has become so dishonest, now they don't call a change of colours an art, but people don't call a person 'changing colours' a chameleon but they say they have become a human."
Urfi Javed apologies for her "divorce" remarks on Chahatt Khanna
Bigg Boss OTT fame
Urfi Javed
who got into a social media spat with Chahatt Khana earlier this week came out and apologised for her "divorce" remarks. During an outing, she was asked about her "divorce" remarks on Chahat and she responded by saying "I think I was wrong. I shouldn't have commented on her divorce. It was very low of me. No matter what anyone says, I should keep my calm. I should stand for what I believe in. It was wrong on my part."
Mr Faisu aka Faisal Shaikh in Jhalak Dikhhla season 10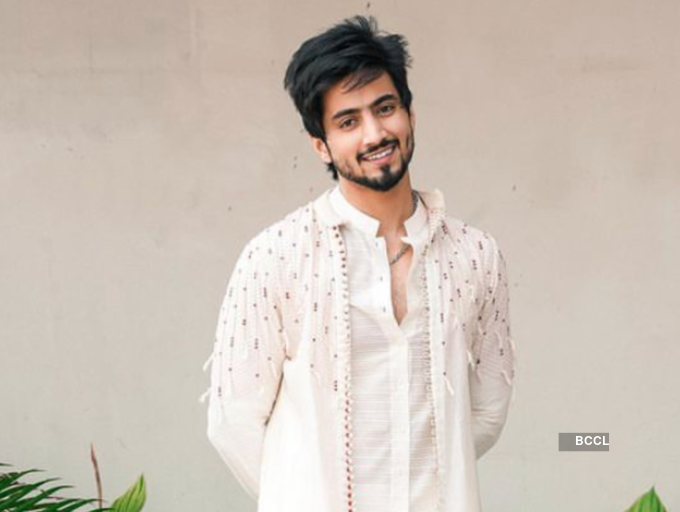 Faisal Shaikh, who has been entertaining fans with his journey in Khatron Ke Khiladi 12, is gearing up for his next reality show journey. The actor is a confirmed contestant of Jhalak Dikhhla 10 and is ready to set the stage on fire with his stunning dance moves. Talking about bagging the dance show, he said "I am glad that I had a great start in the world of television with my first ever reality show 'Khatron Ke Khiladi' which turned out to be a one-of-a-kind experience for me. However, bagging this iconic dance show 'Jhalak Dikhla Jaa' feels even more surreal. I am delighted to be a part of India's most loved celebrity dance reality show! I have received immense love from my fans for the content I create and now dancing in front of a LIVE audience is going to be a whole new experience."
Swayamvar Mika Di Vohti's Neet Mahal reacts to Mika Singh and Akanksha Puri's "planned winning" controversy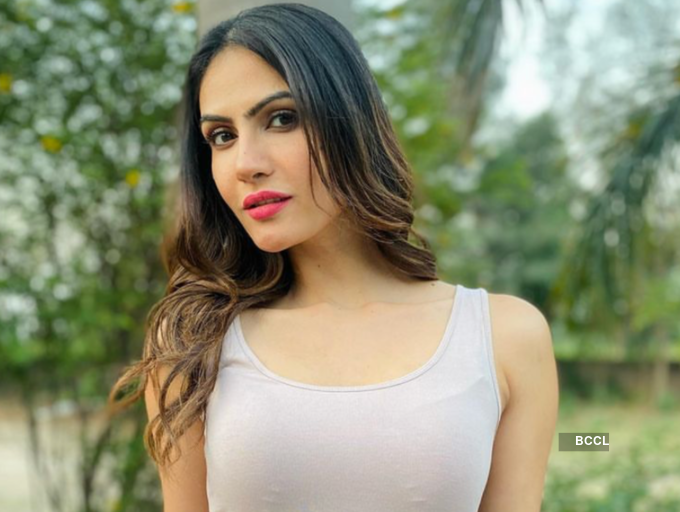 Neet Mahal, who was one of the potential brides at Swayamvar Mika Di Vohti, spoke to ETimes TV and opened up about Mika Singh and Akanksha Puri's "planned winning" controversy. She revealed that she doesn't know for sure or has any proof about the win being "planned" however, she never thought Akanksha showed up in the show to get married to Mika. After about the same she said "I don't have any proof saying that it was planned. It is all rumours. But when Akanksha entered, I didn't feel she came to get married. It was very confusing at that time. When she came she said that she is very close to Mika Ji as a friend and they will always be there for each other. So we all thought that she has come to guide Mika ji in selecting his partner. Because Mika ji would often be confused about the girls. When Akanksha was in the Top 4, that time cheese Mujhe khatakne lagi and that time I started thinking if this was their plan, will they get married? When he also met her family, I started to think it was something else and I was doubtful."