Here a look at the famous fights between the contestants on the show and even outside so far.
Rubina Dilaik and Jannat Zubair Fight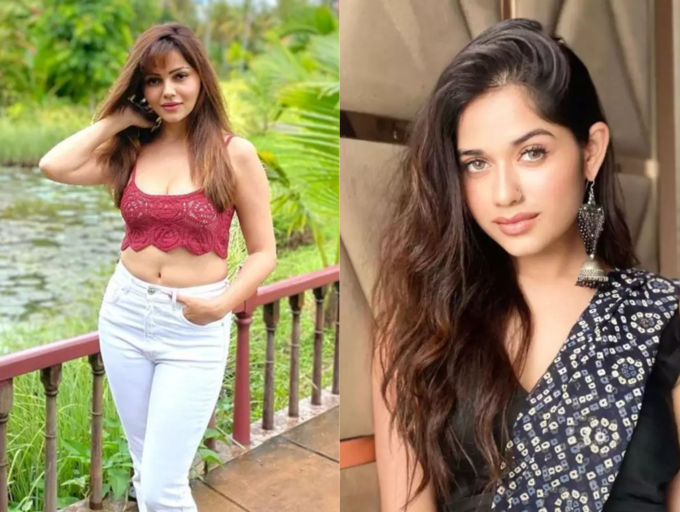 In
Khatron Ke Khiladi 12
, Rubina and Jannat had an argument while doing the ostrich task. Host Rohit Shetty asks Rubina, who has won the Ostrich task, as to why she does not look happy. Rubina said that the task doesn't matter to her but honesty does. Rubina further said that Kanika cheated on her by searching how to tame an Ostrich on the internet using her mobile phone in the washroom. Kanika denied the allegations to which Rubina lost her cool and said it would be 'embarrassing' if she proves it on TV.
Rahul Vaidya and Sana Makbul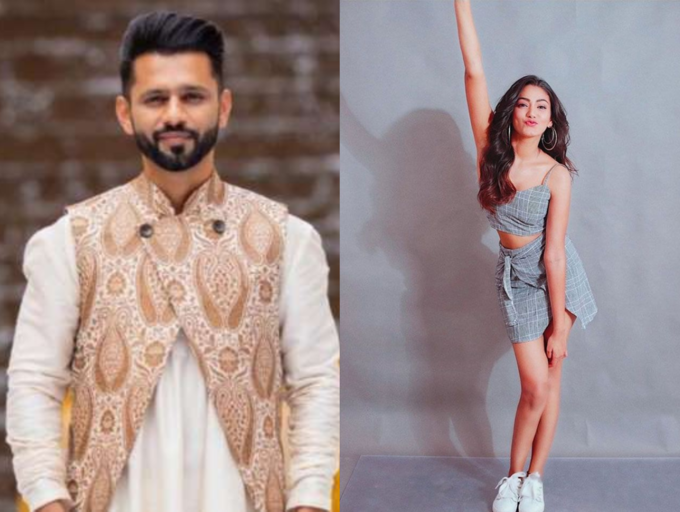 The
Khatron Ke Khiladi 11
contestant was slammed by
Rahul Vaidya
's fans for her performances. Rahul has asked Sana to ignore the comments. However, Rahul unfollowed Sana's social media account without stating any reason and she found this behaviour of Rahul 'very child-like'.
Varun Sood and Nikki Tamboli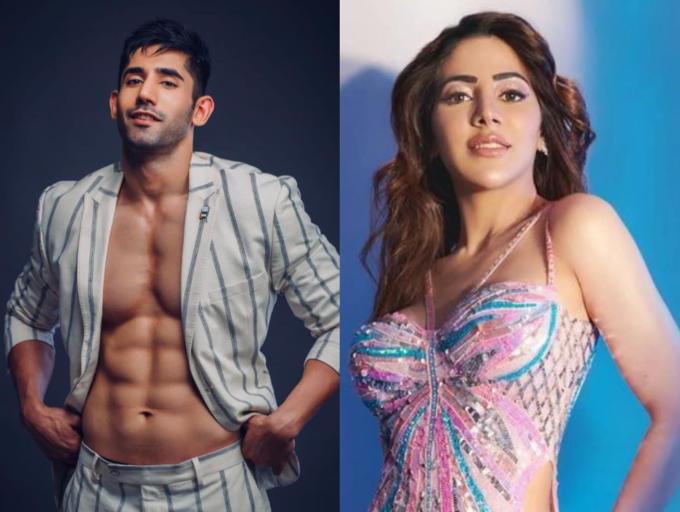 Varun Sood, who is a very good friend of Vishal Aditya Singh, lost his cool at Nikki for not completing the task and aborting it midway on the show. He asked Nikki to return back home if she cannot perform the task. He said, "It's enough Nikki, you had the strongest player on your side, why do you go?" Nikki angrily replied, "I was in panic mode, nahi horaha tha I was scared." It wasn't just Varun Sood, rest of the contestants including
Divyanka Tripathi
, Arjun Bijlani,
Shweta Tiwari
, Abhinav Shukla and others also felt the same. When asked on the show, who has come for a vacation, everyone takes
Nikki Tamboli
's name. This led to a huge fight.
Tejasswi Prakash: Shivin Narang- Karan Patel-Karishma Tanna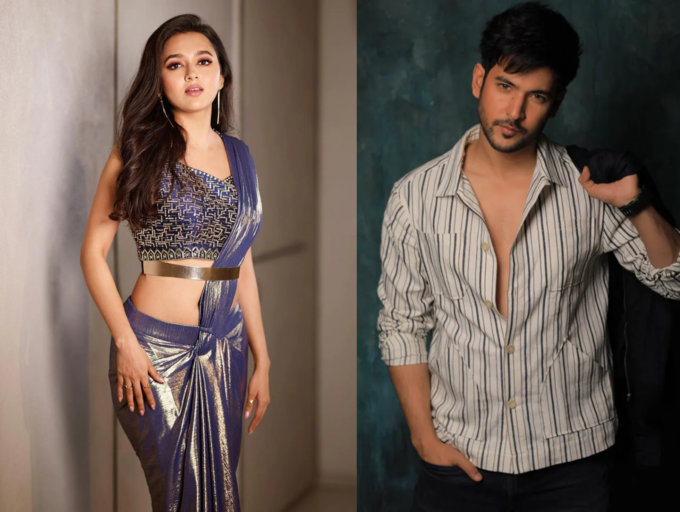 In
Khatron Ke Khiladi 10
, Tejasswi Prakash suffered an eye injury while performing the water stunt. Tejasswi had requested her friends Karan Patel, Shivin Narang, and Karishma Tanna to play on her behalf but none of them agreed. This has left Tejasswi upset which sparked some heated arguments between them. Due to this Tejasswi had to leave the show midway.
Shweta Tiwari and Vishal Aditya Singh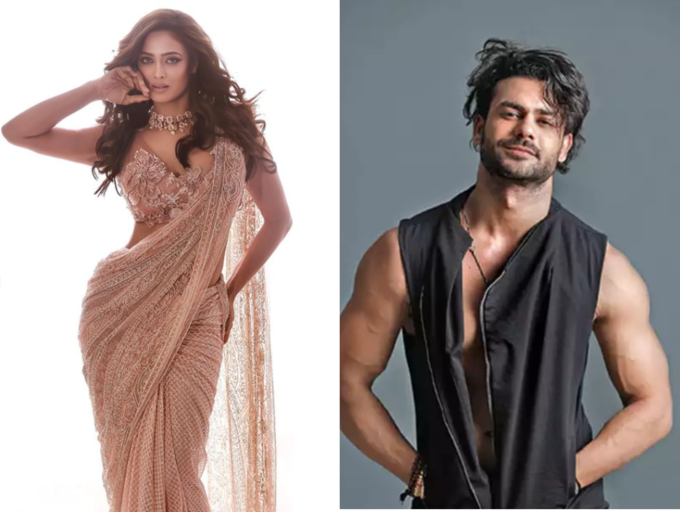 Shweta Tiwari and Vishal Aditya Singh had a very strong bonding on the show. They knew each other even before the show and Vishal used to call Shweta 'momma'. But due to a stunt in the show, they both had a heated argument with each other. In one of the episodes of
Khatron Ke Khiladi
, Vishal reportedly taunted Shweta for not picking him in her team and eventually failing the task. Shweta even schooled Vishal for his behavior.
Nikki Tamboli and Shweta Tiwari
Khatron Ke Khiladi contestants
Shweta Tiwari
and
Nikki Tamboli
had an argument when the latter called Nikki 'unfit' for the show. After Rahul's team has won the task, Nikki said, "Uska bheja kharab hai (she has lost her mind). I think she is jealous of me. She didn't appreciate me when I did the water stunt with Abhinav thinking that Nikki can also perform. This is all frustration and nothing else as they have lost. You are not that strong. First, you become strong enough to call others weak. Not everyone is the same, some can do stunts while others can't. That's fine. All these are being said now. Previously all these things were not said as they had expected to win". Divyanka from Shweta's team gave a befitting reply saying, "Tum bahut cute ho isliye tumse ladne ka bhi mann nahi karta hai, pata hai (You know, you look too cute to fight)".
Hina Khan- Karan Wahi- Rithvik Dhanjani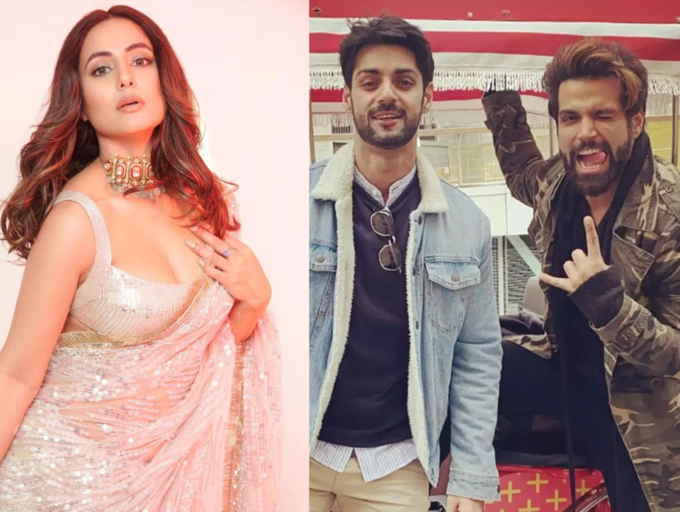 Hina Khan, who is known for her controversial statements, was once again trolled on Twitter when she said in a video, "If you want to win Khatron Ke Khiladi, you have to play mindfully". She told Priyank Sharma and Vikas Gupta that if the show was about strength, then why would Karan Wahi, Rithvik Dhanjani, and Ravi Dubey lose. She says the show is about mental strength and not physical strength. Both Rithvik and Karan trolled Hina on Twitter and even Ravi Dubey backed them. Ravi said, "Disappointed in ur POV about my frnds @eyehinakhan I have witnessed everyone's journey in #khatronkekhiladi @rithvik_RD and @karan009wahi were my heroes in d show they faught wth earnestness & grace & overcame their fears quite like u and that's what the show was about @ColorsTV." This online banter grabbed everyone's attention.
Nia sharma and Aly Goni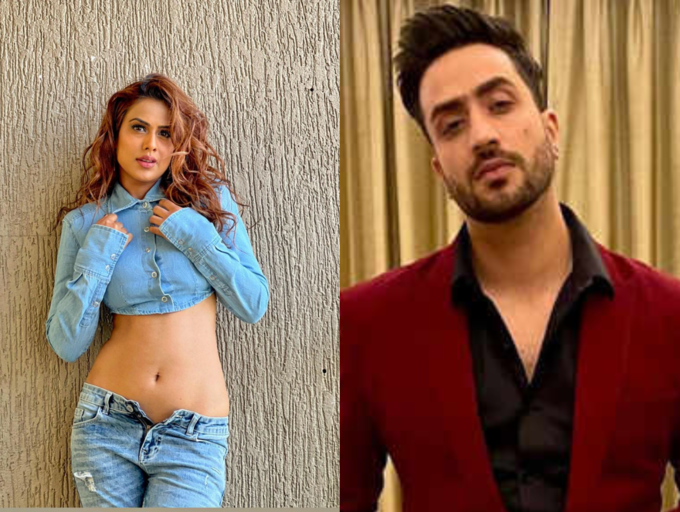 Aly Goni and Nia Sharma appeared on Khatron Ke Khiladi India. In one of the stunts, Nia Sharma and Aly Goni got into a fight because the latter couldn't pull off a stunt. Nia became agitated as a result of this and she criticised Aly for not approaching the show correctly. Later, Rohit Shetty backed her up, telling Aly that the stunt had taken more than a day to set up.
Arjun Bijlani and Sourabh Jain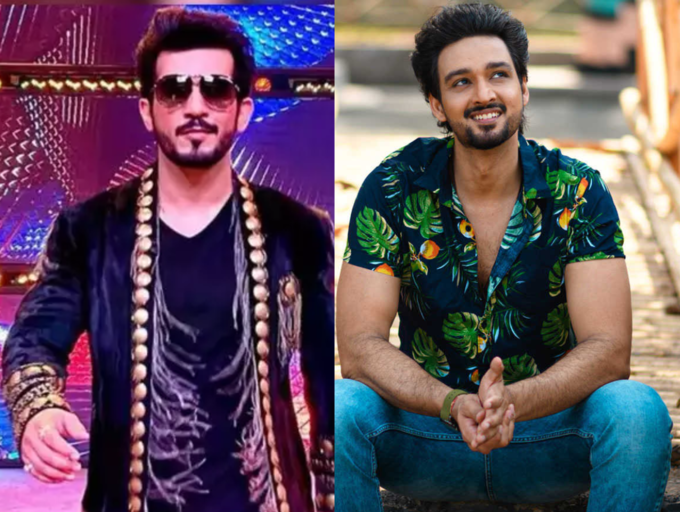 Arjun Bijlani, who was the winner of
KKK 11
, was trolled by fans of Sourabh Jain when he chose the latter for elimination instead of
Nikki Tamboli
on the show. In one of the episodes of KKK 11, Arjun had won the K medal and got himself immunity. He had a choice to do the stunt or pass it to someone else. Therefore, he chose Sourabh for the stunt which ended in the elimination of the latter from the season. Many thought it was unfair and Arjun should have chosen Nikki instead. Even Shweta and Abhinav agreed with others.