One of the most entertaining aspects of Bigg Boss Tamil season 5 is the comical moments between Raaju and Priyanka. Fans on social media keep spreading the videos of funny moments between Raaju and Priyanka. Earlier in the season, they were seen fighting with each other. There were times when Priyanka was critical of Raaju's comical behaviour. But as the days went by, their bond became so close that their funny moments were very much liked by the fans. With just days to go for the climax, fans have already started posting on social media that this duo will be missed. Check out the funny moments between Raaju and Priyanka.
Freeze task enjoyment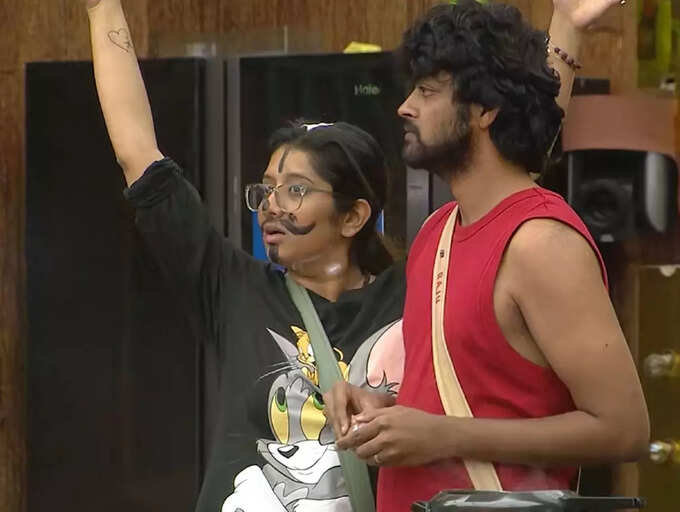 The two had a lot of funny moments during Freeze Task Week. Especially when Priyanka or Raaju were asked to freeze, both would put make-up on each other. When Raaju was frozen, Priyanka turned Raaju into a small girl. Raaju, in turn, shoved a spoonful of pickle into Priyanka's mouth when she was frozen.
Conversations in Malayalam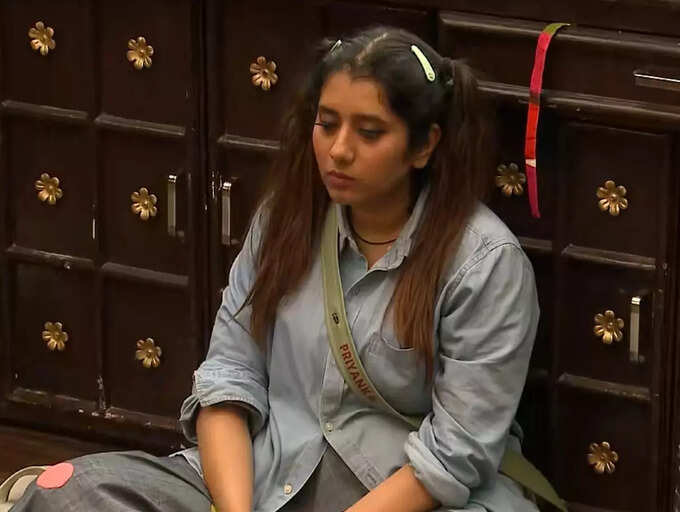 The way Raju and Priyanka speak to each other in Malayalam has a separate fanbase on social media. Especially, when Priyanka spilled her make-up cream on the costly shoes of Raaju. One fan on social media pointed out that, though Raaju was clearly irritated to see cream spilled on his new shoes, the way he expressed his feelings in Malayalam made the moment light. Priyanka's snorting while laughing was made into memes and shared virally on social media
Priyanka scares Raaju in the restroom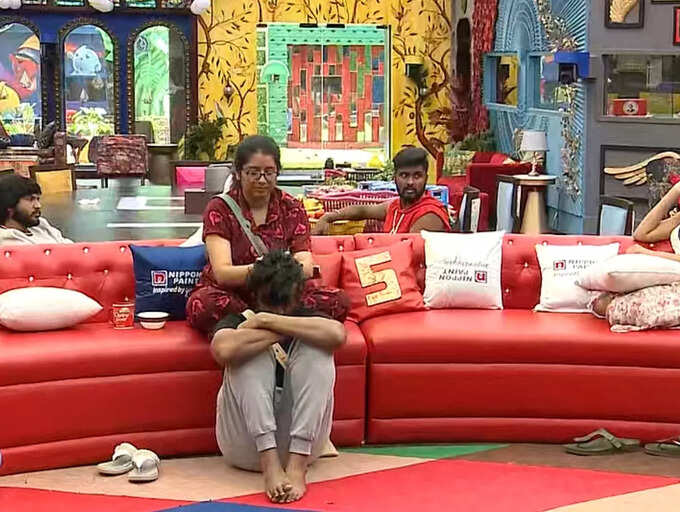 The restroom is the place where Priyanka would always hide and scare away Raaju. She had attempted it more than once with Raaju, but she never failed to scare him. They also shared some wonderful memories, such as Raju impersonating Priyanka while wearing only a towel. Especially at the moment where Priyanka, when she was the leader of the house, asks Raaju to clean the toilets properly.
Mirror Task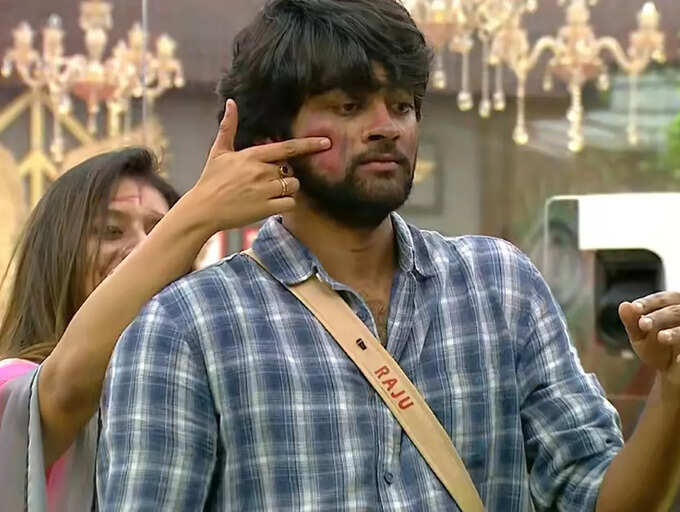 The entire episode of Mirror Task became a laughing riot when Priyanka was mirrored by Priyanka. Raaju, dressed like Priyanka with a long wig and copying her mannerisms, dancing next to her, made no one in the house go without their tummies hurting.
Raaju as a Tamil instructor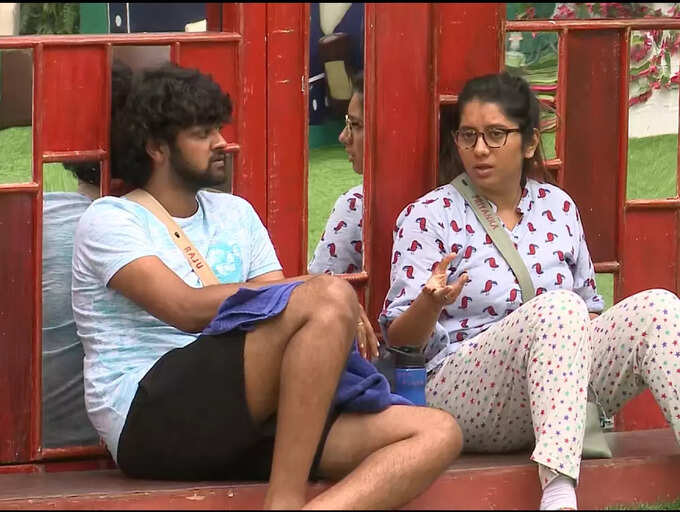 Raaju had been assigned the task of teaching Tamil, but instead of writing "Tamil" on the blackboard, he had written "Tharika," his newlywed wife's name. Later, when he discovers that Priyanka was playing "FLAMES" with different names of the housemates, the entire house bursts out laughing.
Raaju's songs about Priyanka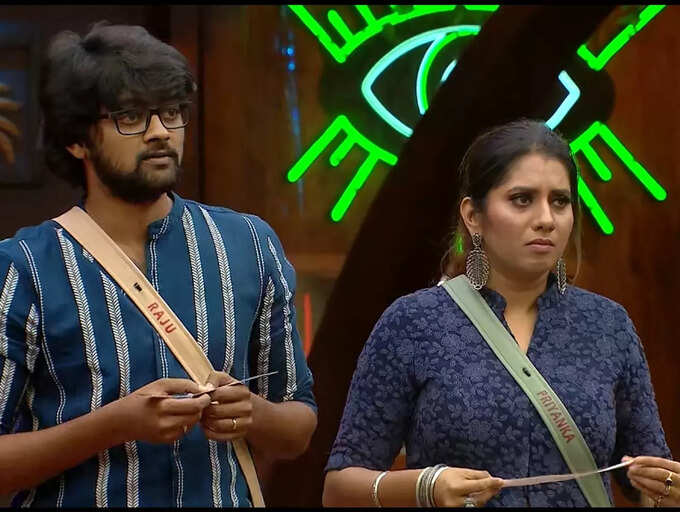 All the songs sung by Raaju about Priyanka are doing the rounds around the internet and fans share a lot of Whatsapp story versions of them. Raaju often takes a famous Tamil song and replaces the lyrics with funny lines mocking Priyanka. These are also popular among the fans.