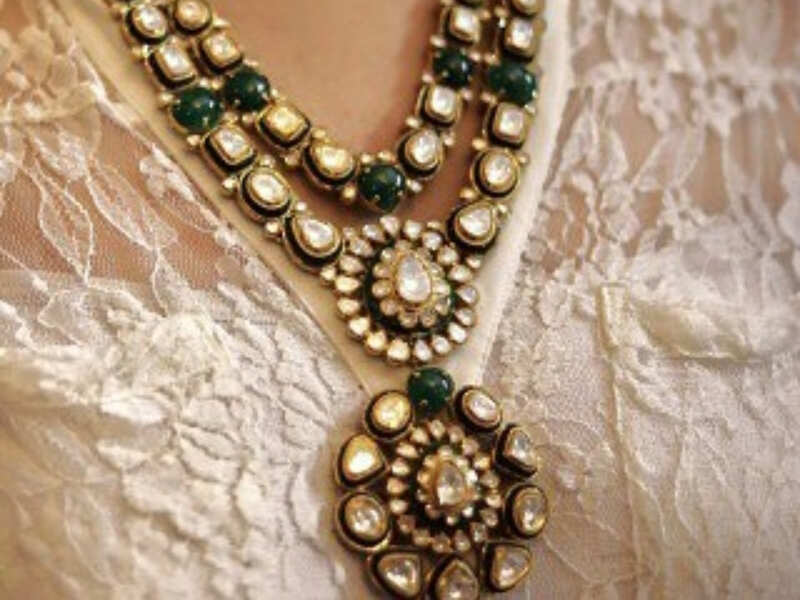 Indian brides are being talked about all over the world for their rich wedding ensembles and grand weddings, but besides these two factors that make Indian women stand out from the crowd on their D-day, another one that makes them look truly exotic is the exquisite jewellery they don. The classic and antique jewellery flaunted by these beautiful brides has the world swooning over them, and if you wish to be a bride that oozes out a vintage vibe, it's time to jot down some points of jewellery styling. We got talking with two big names in the Indian jewellery industry and asked them to list out the antique jewellery trends for brides who love everything vintage.
The jewellery pieces to pick up

According to Pawan Gupta, Director, P.P. Jewellers among all the accessories, jewellry is one of the most fascinating, aspirational and talked-about elements of a bride on her big day and what makes antique jewellery really popular is its resonance with opulent celebrations, brimming with exuberance and glee. "Brilliant, ethereal, and royal- the easiest way to describe antique jewels as they are drenched in classic immortality. Post the transition in the fashion world in the last ew years, antique jewellery has taken brides by storm." Gupta shares with us some must-have pieces for any bride who wants that rich vintage bridal look.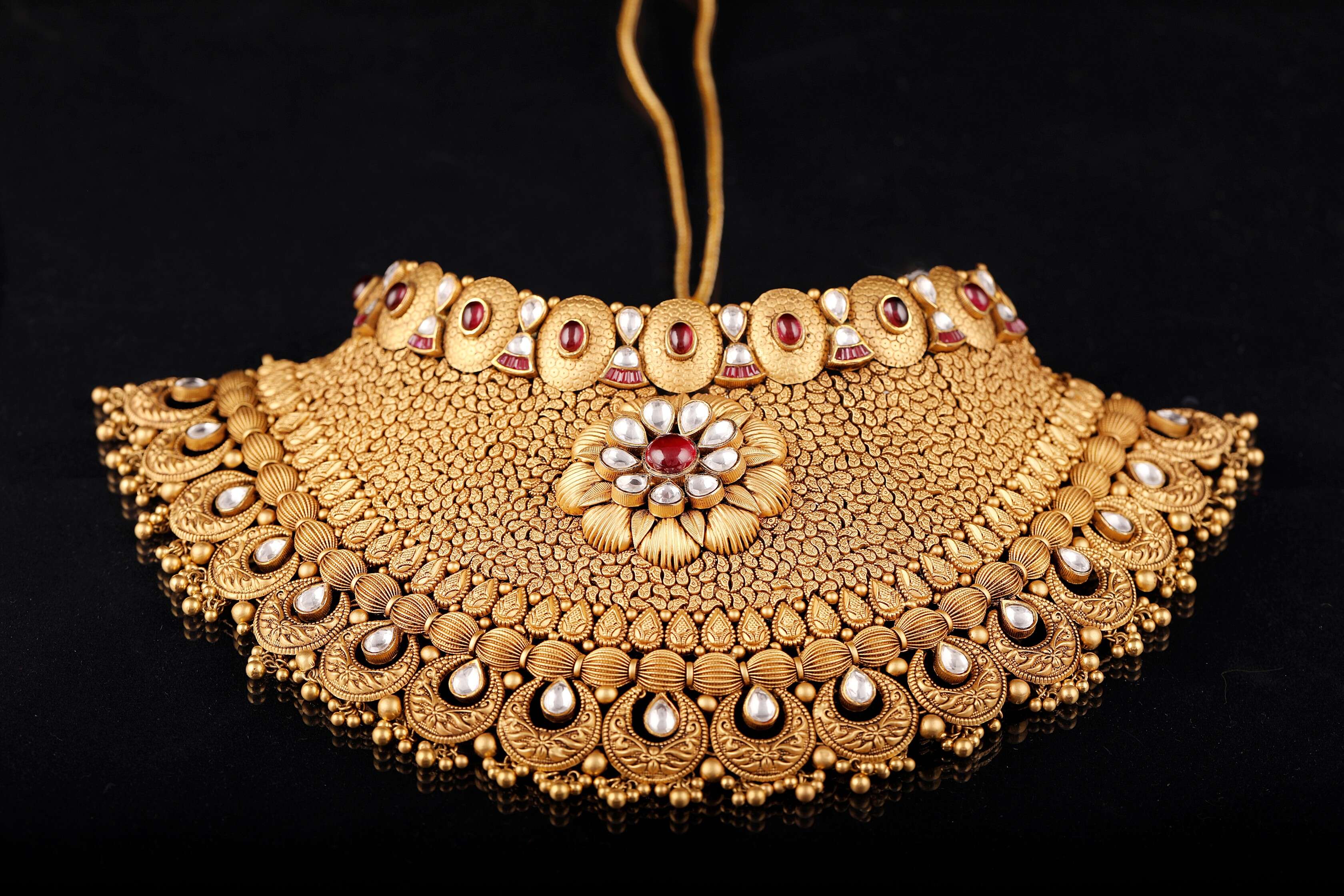 I
ndian Bridal Chokers
- The perfect handmade jewellery sets - Chokers are now setting the trend in the wedding fashion industry and for a good reason. Chokers can be made minimal, sophisticated, chic, or even grand, royal and exuberant. Above all, they bring attention to the face. Brides can go all out with their wedding jewellery in their preferred taste and be assured of the glamour that comes with it. Chokers are available in a multitude of styles and designs, ranging from plain and classy to glitzy Maharani chokers. Today's brides are experimenting with their looks and opting for minimal chokers as well, that enables them to show off their neckline and collar bones.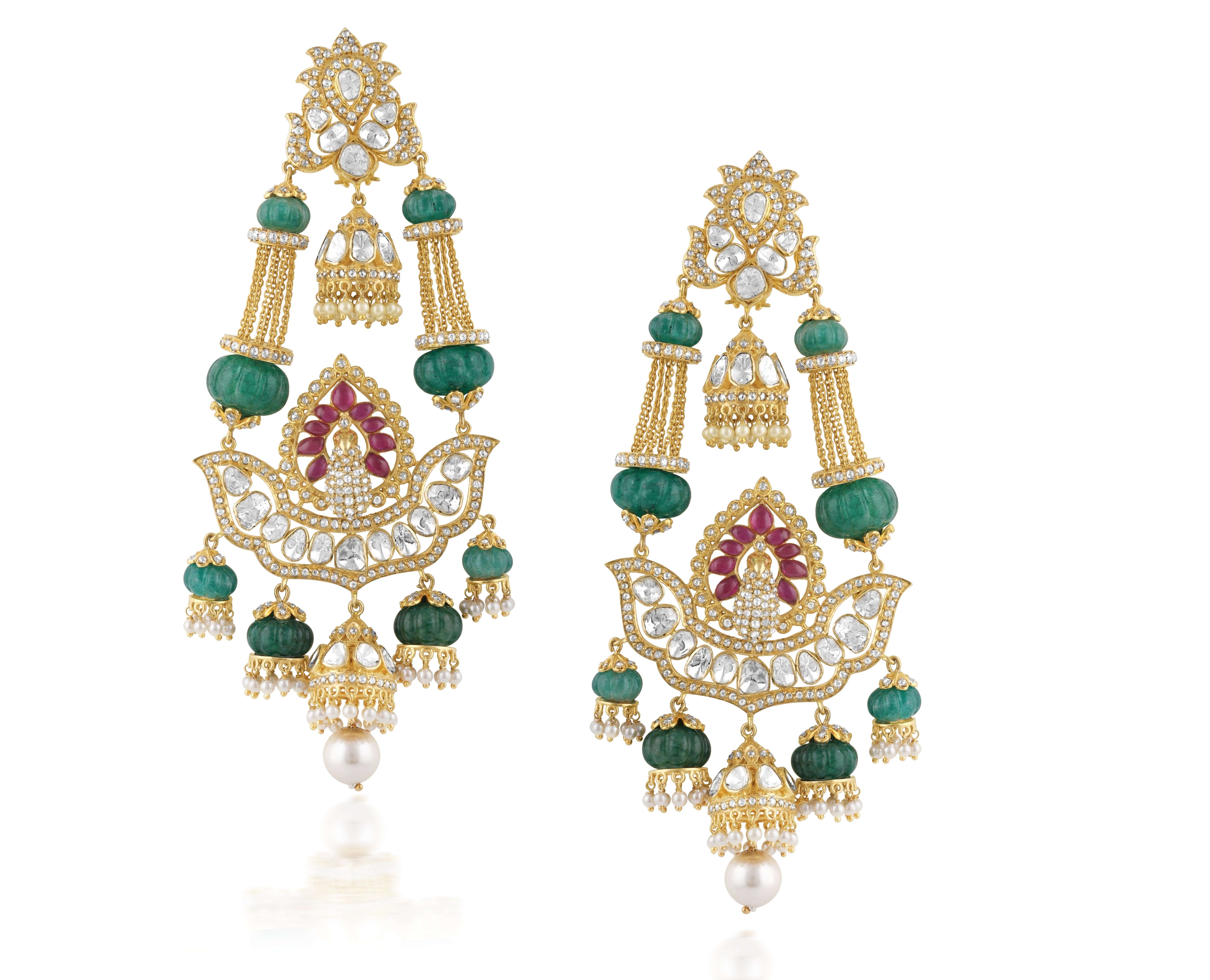 Antique Chandeliers/Earrings
- The allure of antique jewellery thrives when it is kept simple; with this in mind, pair long antique chandeliers and antique gold hangings with floor touch dresses or overflowing dresses with a plain neck as well as bridal outfits. Earrings instantly bind the entire look complementing other baubles as well as the outfit.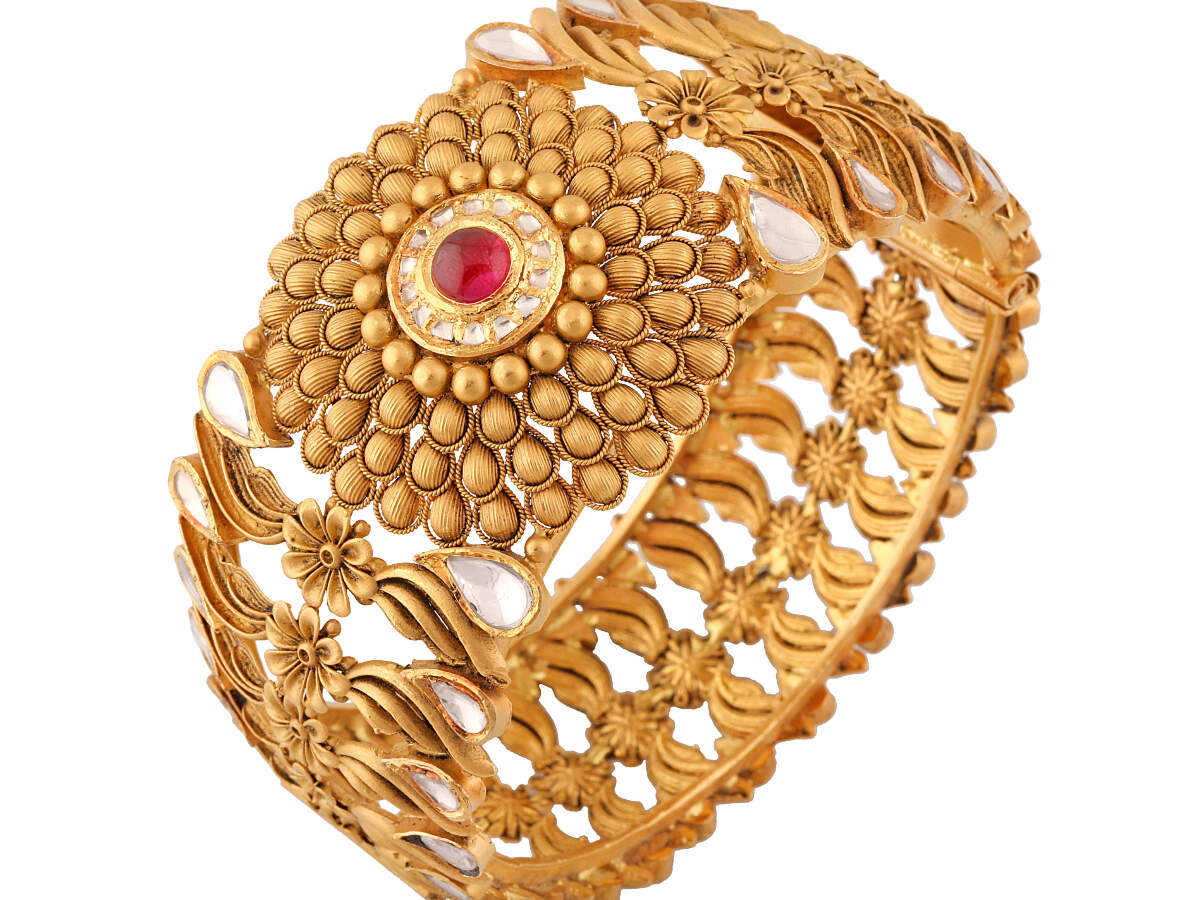 Kadas
- The kadas are another bridal statement jewel that must not be skipped while curating the entire antique look. From a stack of small kadas to adding big bold kadas, every choice is an amazing addition to every Indian outfit. Hand accessories are true conversation starters that also grab attention easily. From plain simple designs to milgrain, or classic screw kadas to pacheli style, every design when crafted in antique gold, is nothing short of magnificence in all its glory. Neutral tones go well with any attire however one can also opt for ones studded with gemstones to go into fine detailing of matching it with the other bridal jewels being adorned.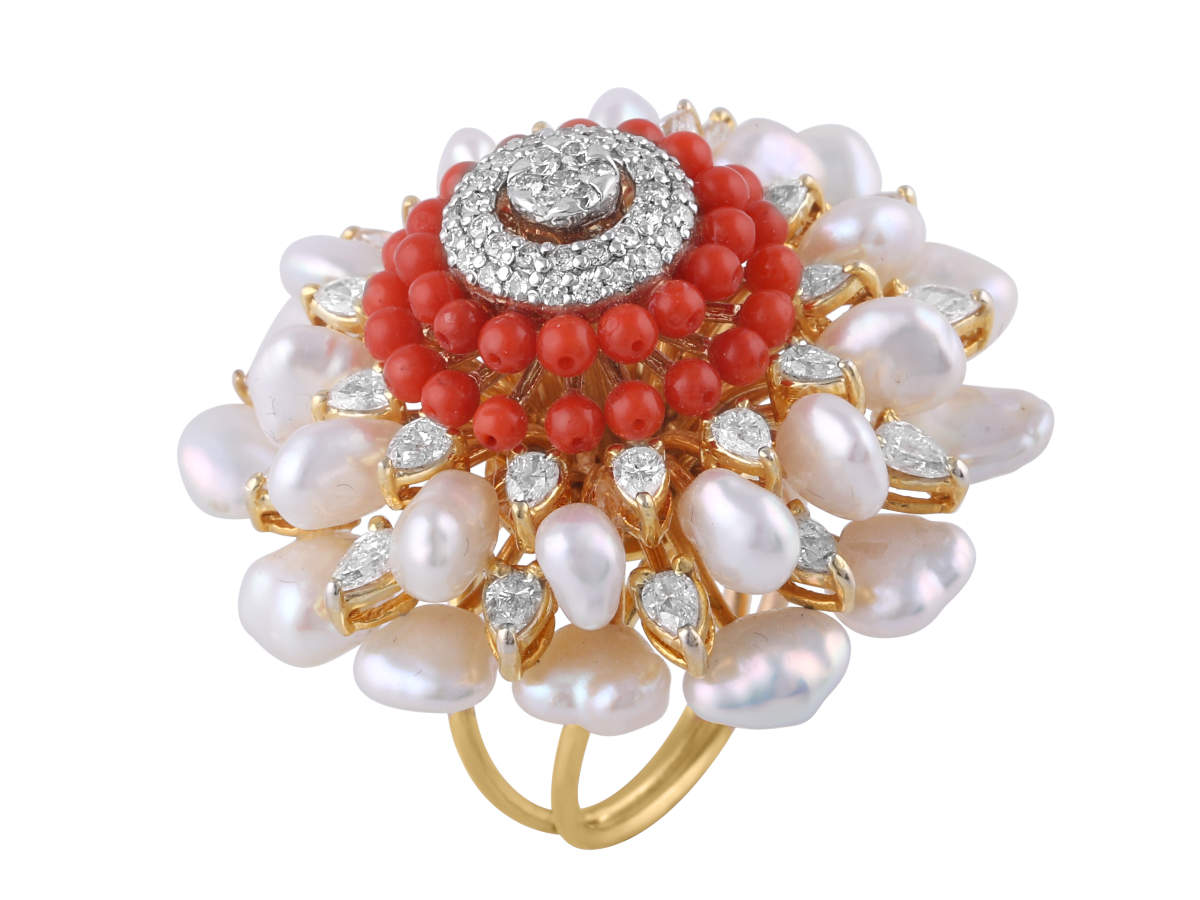 Rings
- Rings are like the final touches required to complete the bridal look and ideally need to complement both the earrings & neckpiece as well as the kadas. Their inclusion in the bridal look immediately uplifts the elegance of the full look.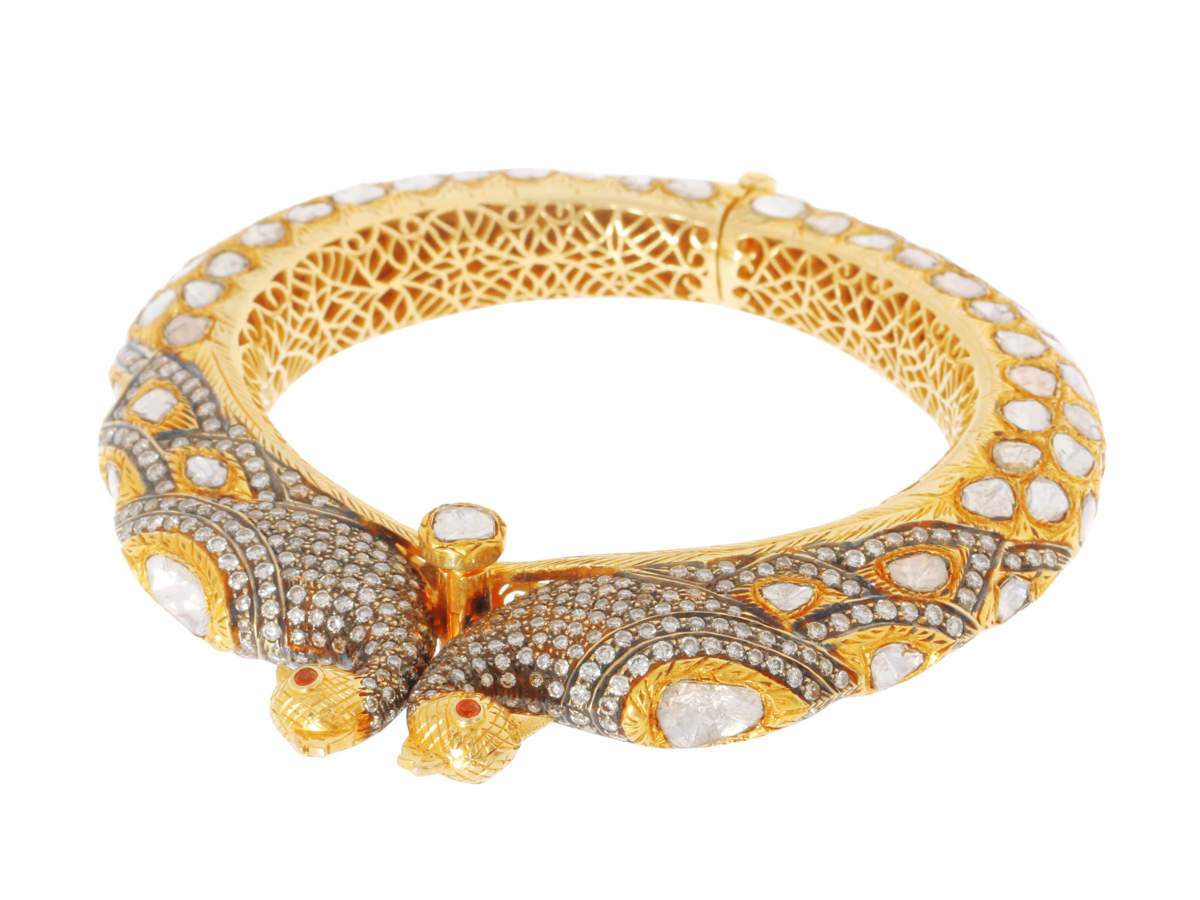 Maang tikka
It is a trend in bridal jewelry to wear Polki and Minakari jewellry. Diamond Polki with colorful gemstones, in particular, is in vogue. According to Saurabh Khandelwal, Owner of Dhanvi Diamonds, brides can pick Maang tikka or a Borla with diamonds or in gold for the ideal vintage look. "It is a piece of popular statement jewellery and many in Bollywood stars have used such pieces for their grand weddings. Brides can also add black Minakari for the extra vintage lift to the entire look. It looks best on Polki but Minakari can be used for all kinds of vintage looks in jewellery. Not just black but even red and green give a vintage look in the Minakari style of work," feels Khandelwal.
"For the perfect Indian bride look, you can also add a Bajubandh. A Maang tikka and Bajubandh look traditional and have been worn by brides since ages. Both types of jewellery pieces make it to the ideal list of a vintage bridal look.
Another jewellery option that can also give you a vintage bridal look is Jadau jewellery. Kanchi ki Polki type of pieces are also considered vintage and attractive," adds Khandelwal.
Identifying antique jewellery

While buying antique jewellery is definitely a wonderful idea, one needs to be aware of certain aspects before moving ahead. Dr C Vinod Hayagriv, Managing Director, 150 years, C Krishniah Chetty Group Of Jewellers points out a rather interesting take on antique jewellery when he says a clear definition of an antique is that they must be 100 years or older. The word "antique" is highly misused in local parlance, claims the jeweller.
According to Hayagriv, antique jewellery pieces are unique in their designs, setting styles, craftsmanship, and the style of gem cut which is not commonly seen today. "Many jewellers often have their jewel manufactured with certain logo/symbol/initials or engraving that act as an identification mark. One should check such inscriptions usually on the outer part of the jewellery. If they are rings on the inner side of the bands; bracelets and necklaces will have them on the clasp, earrings on the post. It helps to know about its origin, designer, or manufacture. If studded with gems, then check for the gem setting style for claws, prong-set, or bezel. If gems were glued in the mounts means the jewellery piece is not that valuable. Also, the value of the jewel depends on the historic dates," cites the jewellery specialist.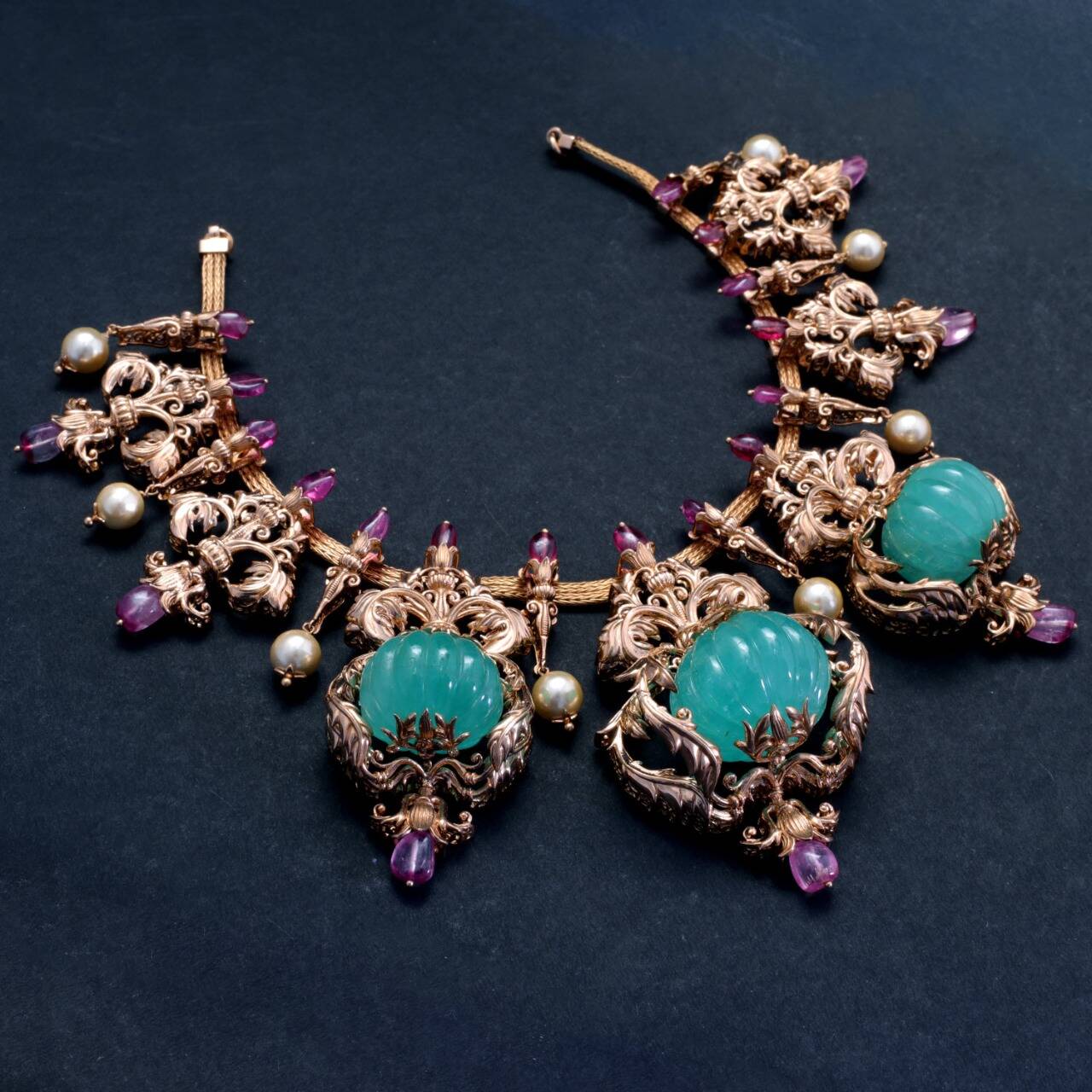 The jeweller also claims that most pieces sold in the name of antique jewellery are often replicas. "We, being over 150 years old, possess a few pieces of estate jewellery and silver. While we may offer some for sale, true antiques are held by us as part of our Archives. However, the popular design based on the styles of yesteryear are made, replicated, and sold and popularly referred to as "antique", "temple", "heritage" and so on. The style is borrowed from the old crafting and with use of die styles. Hand made fine "repousse" style is almost a dead art, unfortunately. The "repousse" or "embossed" figures of gods, goddesses, floral, architectural, mythological figures and animal motifs are still very popular if made well," he adds.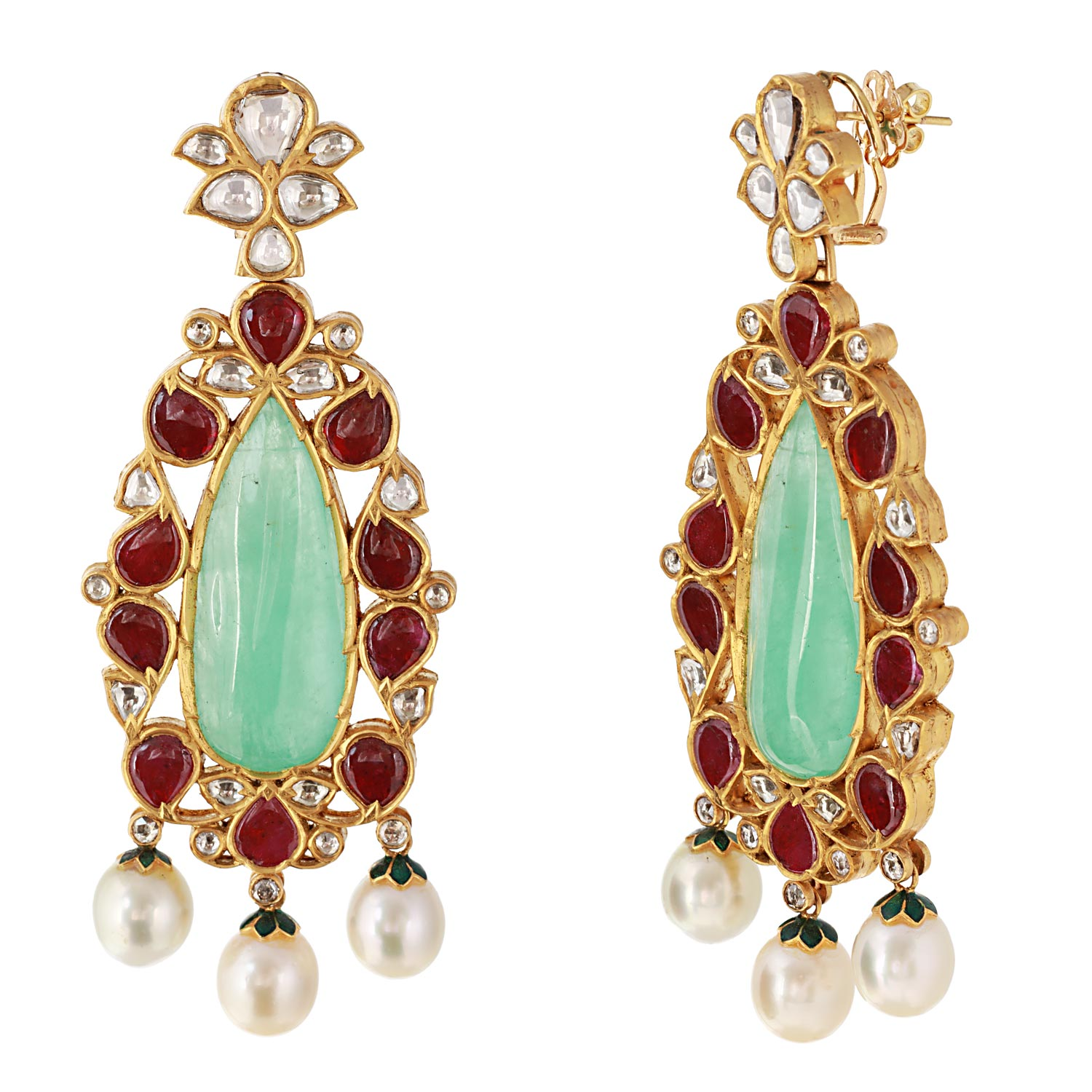 Repurposing heirlooms

If you don't want to literally splurge on antique bridal jewellery, you can always repurpose your family's heirloom jewellery, suggests Hayagriv. "Bring in your old pieces to get an appraisal. If they are unused then you can get fusion jewellery created by keeping the heritage pieces unharmed with contemporary designs to create a wow factor, he concludes.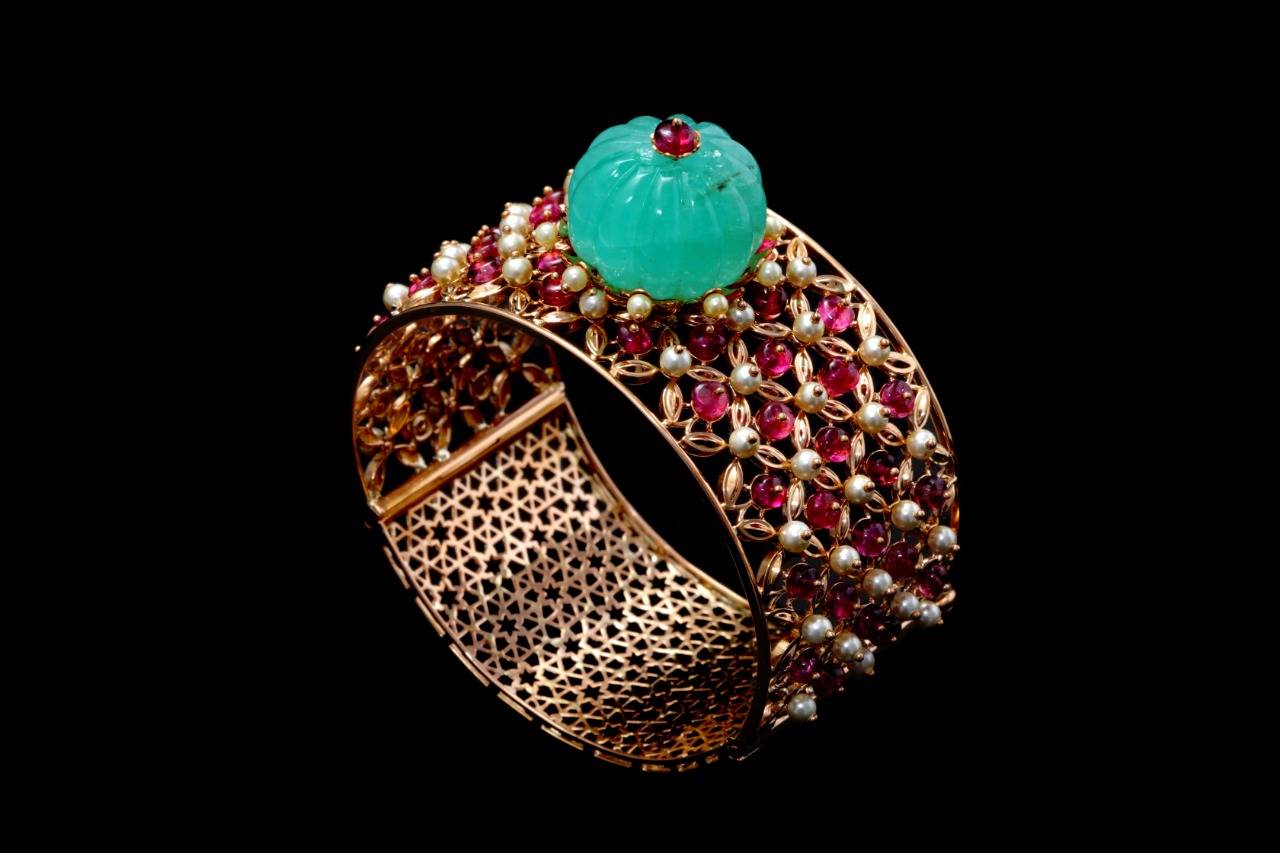 Well, classic antique jewellery hasn't gone out of style and never will, so guess it's time to pick up some vintage pieces dull in sheen, but echoing the dreamy old-world charm. Source
https://www.wikinewforum.com/showthread.php?t=416693