About the show Bhabiji Ghar Par Hain:
Bhabiji Ghar Par Hain actor Rohitashv Gour has been entertaining the audience for the past five years as Manmohan Tiwari in the hit comedy show.

The versatile actor is known for his calm composure, acting chops and has numerous amazing shows to his credit.

The actor sat down with ETimes TV and had a heartfelt conversation about the ongoing pandemic, shoots being stalled, missing former Angoori (Shilpa Shinde) and Anita bhabhi (Saumya Tandon) and his equation with Aasif Sheikh. Read the excerpts from the interview:
Spending time at home during lockdown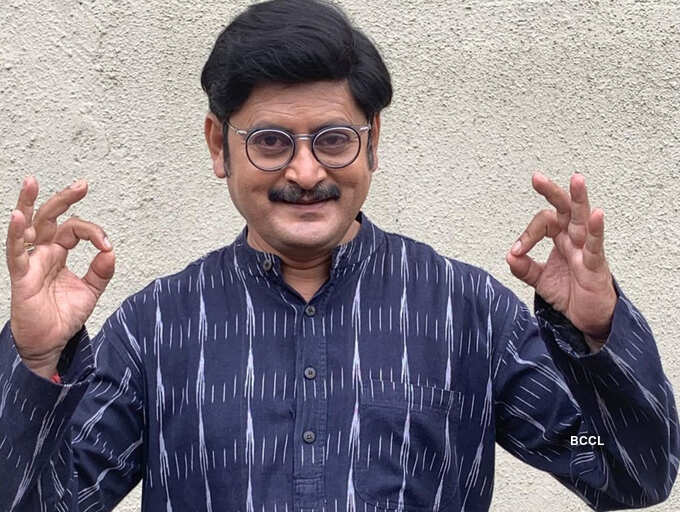 The past lockdown has taught us how to spend time with family, which has now become a habit. Everything is repeating, we are talking online, doing household chores and can say that we are experience holders in this. There was a relieved period in between but that did not last for a longer period, and here we are.
USP behind the success of Bhabiji Ghar Par Hain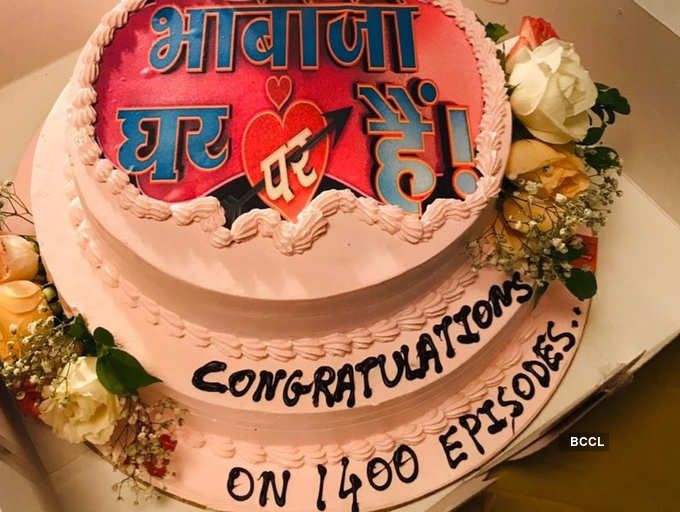 The biggest reason is that it is a comedy show and with the gloomy atmosphere, tragedies happening around, people turn towards watching positive things. We found this out in a survey that we did 10 years ago. People generally love watching humour-based shows. There have been many patients, who have called up from their bed and said that watching the show has brought happiness in their lives. This is one reason and the second thing is our comedy is not cumbersome or adulterated, it's very clean and light-hearted.
Status of BGPH during lockdown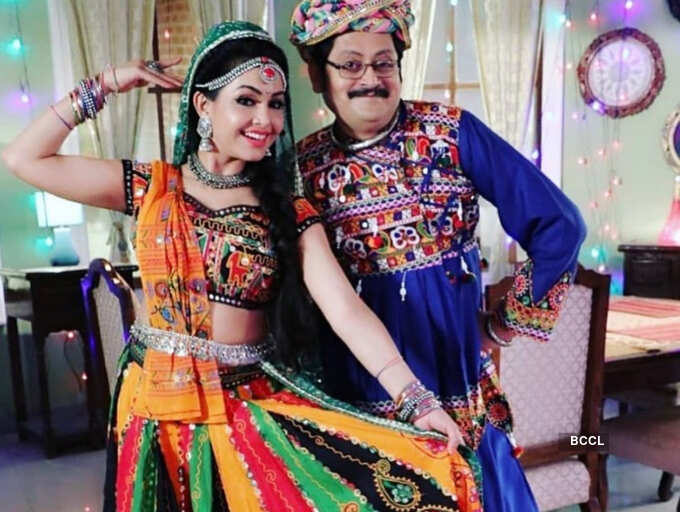 The action plan is better known by our producer (Binaifer Kohli), but there's one really nice thing that because of our producer's foresight, we already generated a bank of episodes for such a time of crisis. By God's grace we have a bank of one month episodes. Now when we think about it, we feel this was the best decision we took back then while shooting, at least, people are getting to watch the new episodes. Because this is a comedy show, it doesn't take much time to shoot. Usually, there are many shot divisions but here there are 4-5 characters, and the simpler we keep the story telling, the better it is executed to the audience. Of course, we are missing shooting because we have a habit of going to shoot since the past six years. Now, we feel, we've come back to the same circle we were in the last year. It is a sad situation but we will get through it too.
Traits of Manmohan Tiwari overpowering Rohitashv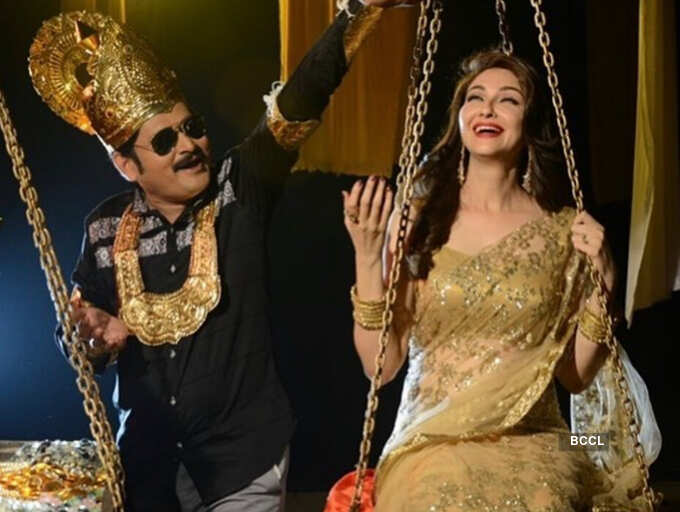 (Laughs) It does happen a lot. When Manmohan Tiwari gets irritated with Angoori, he says, "hattt", and this has happened with me in real life also where I have said "hatt" and then I think to myself, I brought the character home too. This psychological gesture keeps moving here and there with us. This undoubtedly happens with an actor because you are enacting the character for 6 years now.
Did it ever cross your mind to quit the show?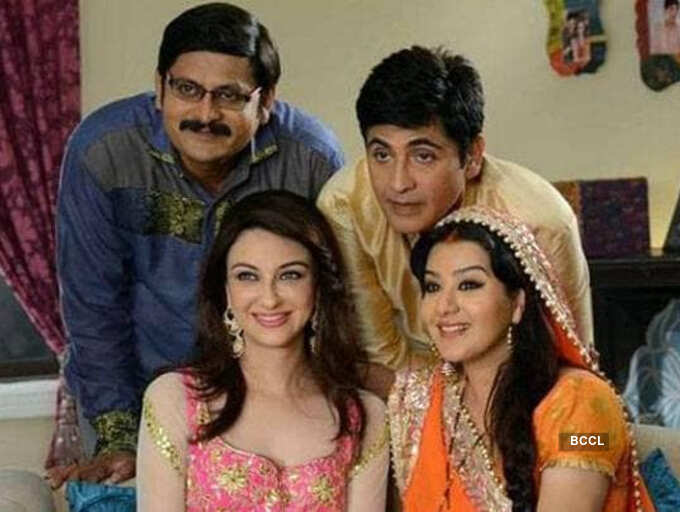 It is human nature that one gets bored after a certain period of time and feels like doing something else. But the best part about this show is that it is a comedy serial and we keep doing different stories in every episode. And, with a new story, there is a new topic, new conflict, which makes us very much interested and hooked to the show. Had it been any other serial, I would have quit the show long time back. It is the writers and the team of the show that they write such beautifully, which keeps its freshness intact. The day this freshness fades away, I will bid adieu to the show. But, the flavour is intact and we are enjoying doing the show, thus, the audience is also enjoying watching it. And, both (Aasif Sheikh and Rohitashv Gour) of us are on it like "mushtaid sipaahis" (brave soldiers).
Did you say no to other projects for Bhabhi Ji?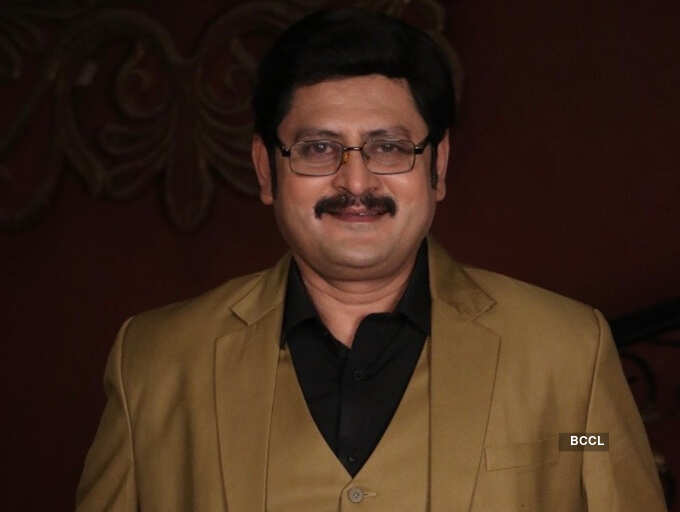 Yes, I did get shows but there are technical reasons due to which, I couldn't say yes. We are bound by an exclusive legal contract because we are the main characters of the show. Due to which, we can't do other projects. Other than that, I haven't received anything interesting yet. There are many ad films that I have done and they are on air too. It's quite an enriching experience to shoot for commercials but I haven't received anything interesting yet from the digital medium yet. If I receive something extraordinary from the web space in future, I will definitely do it.
Offscreen equation with Aasif Sheikh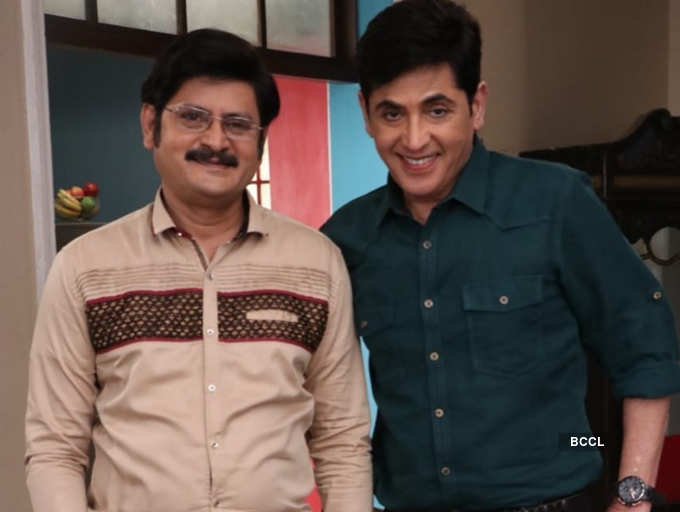 Aasif and my association goes long way back. We have worked together in the show Hum Aapke Hain In Laws and have done several pilot shows also together. So, we have been working with each other from the start of our careers. But Bhabiji Ghar Par Hain is one of the longest associations we've had together and we share a great friendly equation and he's like an elder brother to me. His perspective towards life, decision-making s****s, discipline, his dress sense, sense of humour - they all are very natural and I really admire it. Aasif has been doing stage shows and still does plays at Prithvi theatre. I also have a background of professional theatre from NSD. I have spent years with major professional actors and now I have my own All India Artists Association started by my father in Simla in 1955. Through that, I kept doing a lot of good theatre work, and because of these habits, we find ourselves closer to each other. We are good friends and very comfortable with each other as actors. We don't have any competition and have never tried to supersede or demean each other. There is this Lucknowi saying 'Pehle Aap' (you go first) and we follow that.
On missing Saumya Tandon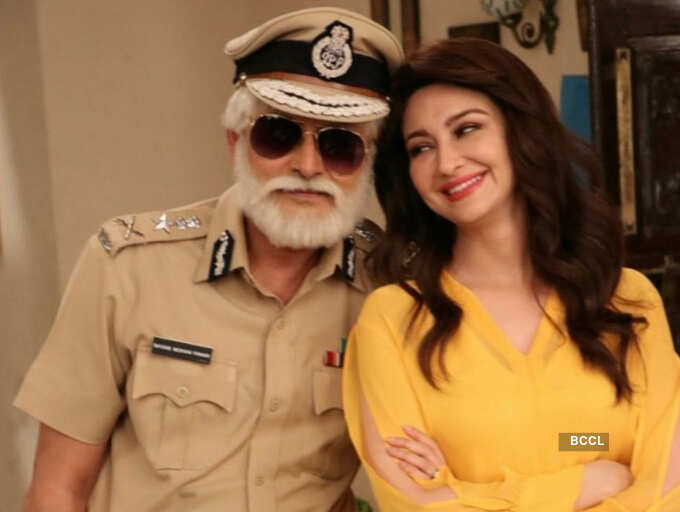 Of course, I miss her because we have had interesting scenes and worked together for so many years. She has done outstanding work since the past five years and forgetting her is difficult. Similarly, when Angoori bhabhi (Shilpa Shinde) quit the show, there was a feeling of emptiness but Shubhangi ji (Atre) worked excellently and won hearts with her acting chops. It's very difficult for an actor to replace such a renowned character, there are many expectations. I will always miss Saumya ji. I go silent when I hear Saumya Tandon's name.
Are you still in touch with her?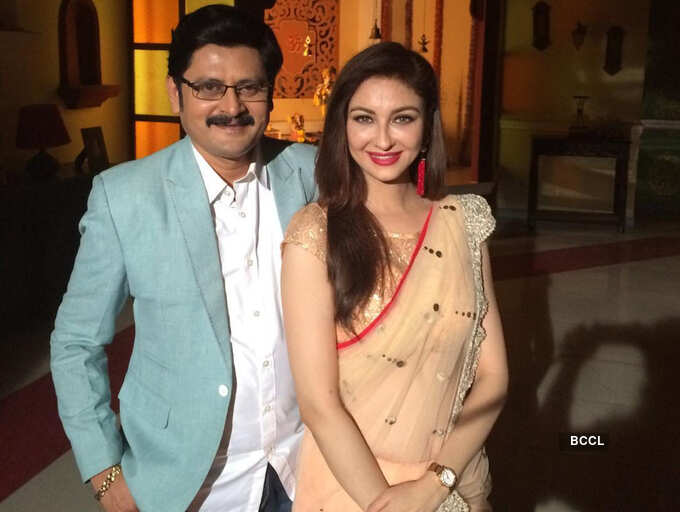 Of course, we are in touch. We share a great friendship with each other. She (Saumya) loves reading beautiful poetry, drama and books. We keep exchanging such messages with each other. Saumya also watches the show and gives her feedback to me. "Aaj ka episode achha tha Rohit, kal ka boring tha, ye ye cheezein try karni chahiye." (Today's episode was good, Rohit. Yesterday's was boring, we should try these things). We talk a lot with each other. Recently, I also gave her a few books to read that I read during my theatre days. Saumya has started an initiative for herself where she has to read one book a day and after 2-3 days, she takes another book from me.
Work experience with new Anita bhabhi aka Nehha Pendse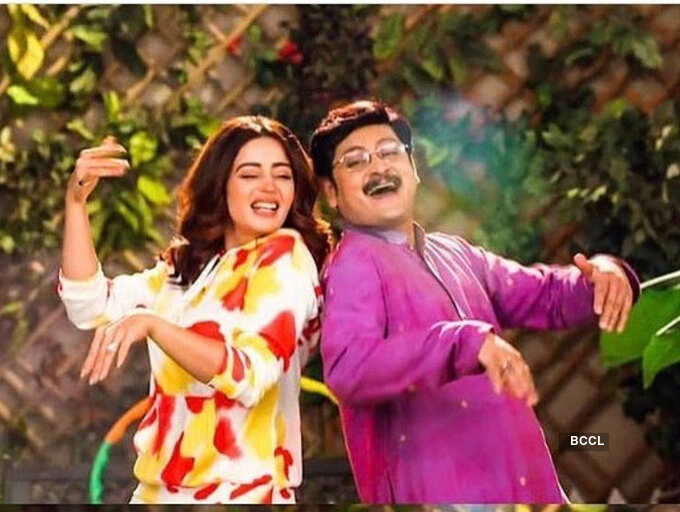 I have known Nehha Pendse as an actress for a very long time. And, she has worked as a child actress too. She has been working from the time when satellite channels did not even exist. She's a popular name in the Marathi film industry, has contributed to theatre and is a producer too. I was watching her serial, May I Come In Madam also. So, I was sure that she is an intelligent woman and will get hold of the character very easily. But because I have worked with Saumya ji for the past 5 years, there were a lot of things that were set in place. With Nehha, as an actor, I am trying my best to do that. I have seen that Nehha picked up the traits very soon, she is very sharp which comes with years of experience as an actor. In a month or two, we'll rock together, because of this COVID, there has been a pause. We have had interesting scenes too in between and it was great fun to shoot for it. It is difficult for an actor to replace any other actor because there is constant speculation from the audience. They judge you and comparisons are made very easily. If I had to do something like this, I would lose courage. I salute both Shubhangi ji and Nehha ji for being courageous enough and playing their part effortlessly. There is a lot of pressure from the audience and only the actor in question can feel this.
About TV producers shifting locations of their show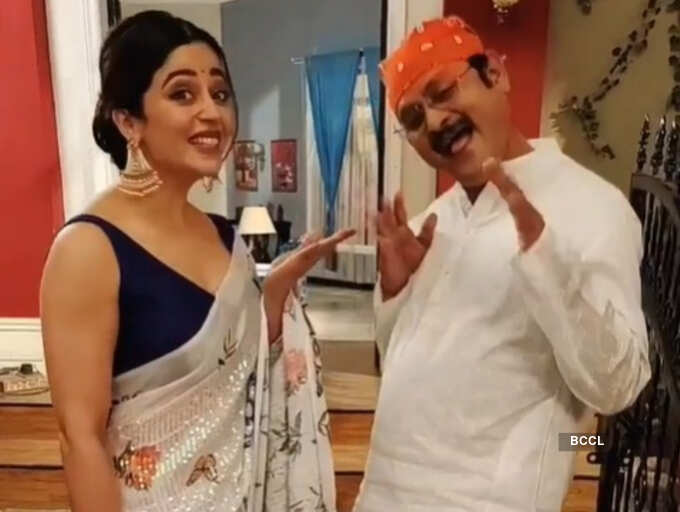 Right now, safety is very important because the second strain is very dangerous. I think if we take a break for some days, it will be better. There has been a dip in the active cases in Mumbai and if we think in a positive manner, things will eventually get in control. People are scared and if we take a pause, it'll be for the betterment and safety of all. Thankfully, we have a bank of one month's episodes.
On the plight of daily wage workers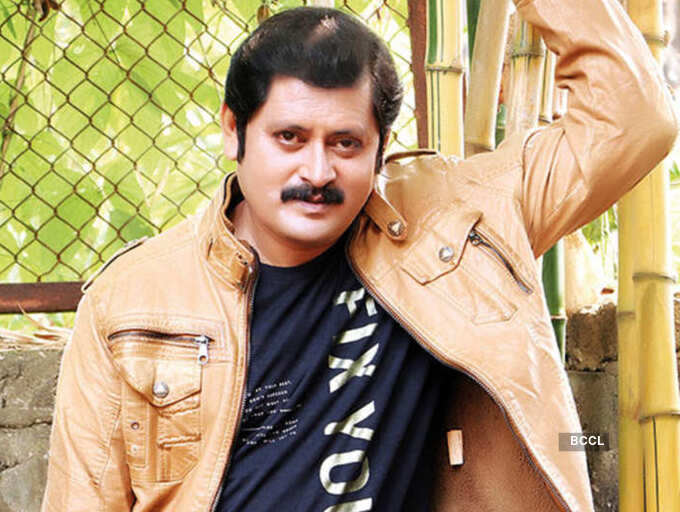 Yes. These people have been paying a hefty price and there's no doubt about it. As per the government protocols, there can't be enough crowd on the set. Huge wedding and birthday sequences, party sequences – they aren't there now. I feel sorry for the daily wage workers from the bottom of my heart. I feel that the Government should come out with a plan through which their survival isn't affected. It's the daily wage workers, who have fallen down. As an actor, our job will resume after 15 days, 1 or 2 months, but what about those who dig the well everyday for their survival. Through this channel, I would want to make an appeal to the government, producers and actors to come forward and remove a solution for the daily wage workers.
Off screen relationship with Shilpa Shinde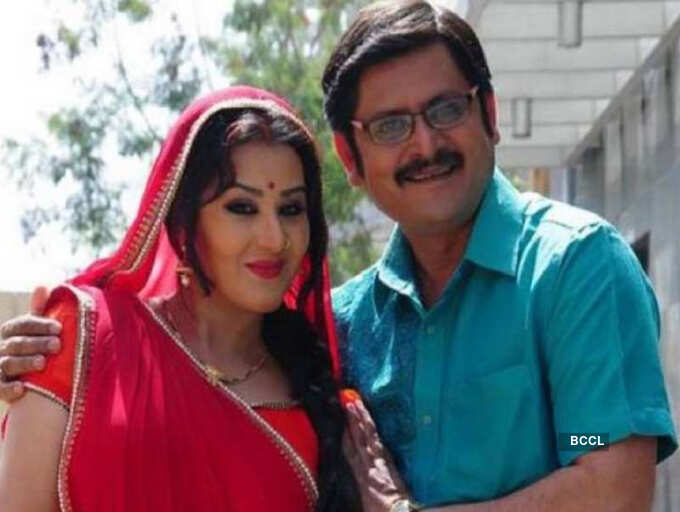 Shilpa Shinde is a clean-hearted and an interesting person. If she gets angry then she will shout and say it on your face but it's very cute. She would look adorable as Angoori bhabhi. Even today, the audience love to watch the old episodes with Shilpa as Angoori bhabhi. She is a pure woman but a little mischievous. If she has to scold at Rohit ji then she won't think about it, she'll directly scold. Later, she'll look at me slightly and smile too. In a nutshell, she is an interesting and pure soul.
Do you follow the ongoing TV shows?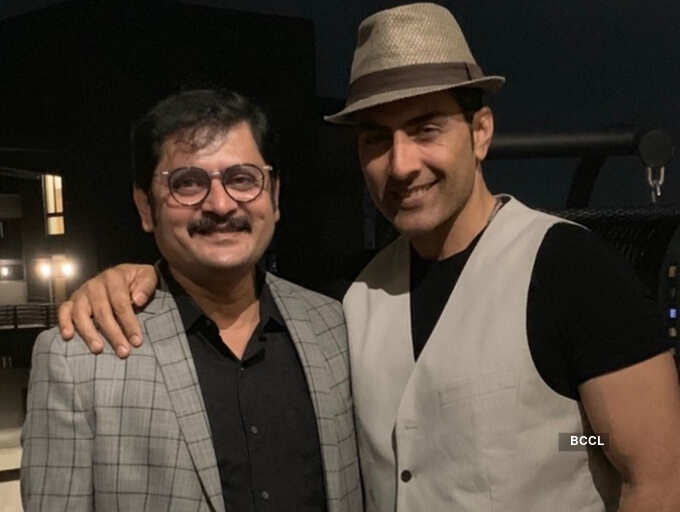 I lost track in between but these days I am watching
Anupamaa
. Sudhanshu (Pandey) is there in the show and is a great friend. I love the content of this show. I would also watch Yeh Hai Mohabbatein when it was on air during the initial days. Currently, the shows running on air have great content, maybe because they have a cut throat competition from the digital space. There was a time when only 'saas-bahu' sagas were trending but it became repetitive and boring after a certain period of time but things have changed now.
On age not being a barrier to play leading roles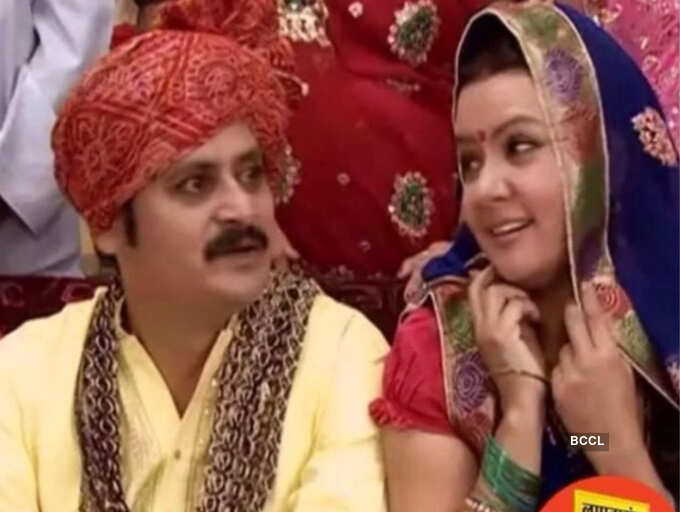 Yes. What has happened for the best is that heroes can be of our age (55) too. Wagle Ki Duniya has Sumeet Raghavan (50), Bhabiji Ghar Par Hain has me and Aasif bhai (56) or I was Mukundi Lal Gupta in Lapataganj. Pankaj Kapoor was in Office Office. It's not that in the olden days, senior actors were not taken for the lead roles. It was there during the time of DD1 – Alok Nath was the hero of Buniyaad. So, it's not that this trend wasn't there but the focus kept shifting, a new trend came in and again, we are back there and settled. The current trend is very good because we can try various subjects. Anjjan Srivastava can also play the hero of a show, why not? It will have a unique content.
Message for fans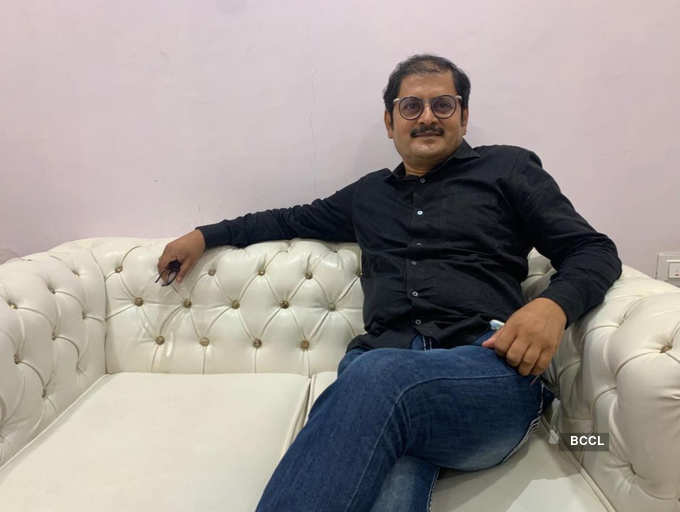 Don't consume much negative news and think that this shall pass too. Read positive messages, stay in touch with positive people. However, the person going through the crisis understands the situation better. Today, if a COVID patient is in a family and struggling for oxygen, we can't even begin to think what they must be feeling at that time. If I say, do this, do that, it will sound very preachy, and I don't want to do that. I can and will just pray for everyone's safety and everything will be fine, stay strong, radiate positivity. I am slightly relieved to hear that there is a dip in active cases in Mumbai. "Jo kal nahin tha, vo ab hai par guzar jayega." (What wasn't tere yesterday, is there today, it will vanish in the future) Spanish Flu (2019) was also there but it's gone now. Sooraj kal bhi toh ugega, sab achha hoga. These things will only give us the strength to battle this crisis. We should applaud and give strength to our frontline workers, and obey the rules laid down by the government.