Bigg Boss Telugu 4, Day 98, December 13, highlights: Monal Gajjar gets evicted; 5 finalists of the season declared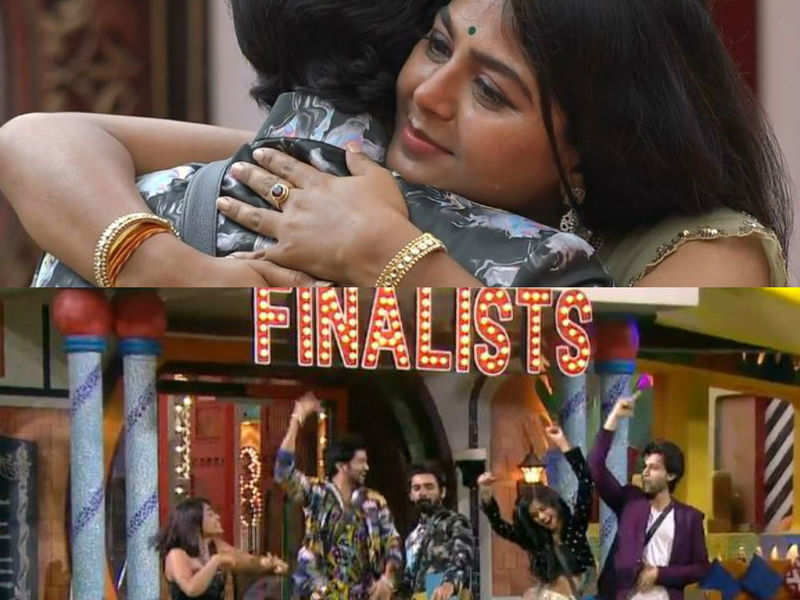 The latest episode of Bigg Boss started with a dazzling reveal of the Rs. 50 lakh prize money for the title winner, and contestants were asked to talk about what the money meant to them. Harika, Monal and Sohel dreamt of a house for their mothers while Ariyana wished to help out people from her hometown Anthur. Abhijeet wanted to give it all to his father, Akhil wished to help out the specially abled and also open a cafe. The contestants imitated each other in delivering their acceptance speeches.
Host Nagarjuna announced Abhijeet as the third finalist of the season. Harika was revealed to be the fourth finalist.
The contestants were split into two teams and they had to guess the names of different movies by their posters. They and played dumb charades later on.
In a nail biting sequence, Ariyana made it to the final five and Monal's journey on the show ended. Housemates bid her an emotional goodbye. Ariyana was in utter shock while Monal got emotional over her eviction.
- Monal suggested Abhijeet to be good friends with everyone especially Akhil, now that she is not around.
- She asked Ariyana to be less aggressive during the tasks. Monal requested Sohel to not get hurt for petty things.
- Monal ordered Harika to be in the finale along with Akhil.
The episode ended on a high note with the finalists dancing their hearts out.