Exclusive - #TellyBlazer Helly Shah: I was a shy girl who didn't know how to speak but I developed confidence while working in this industry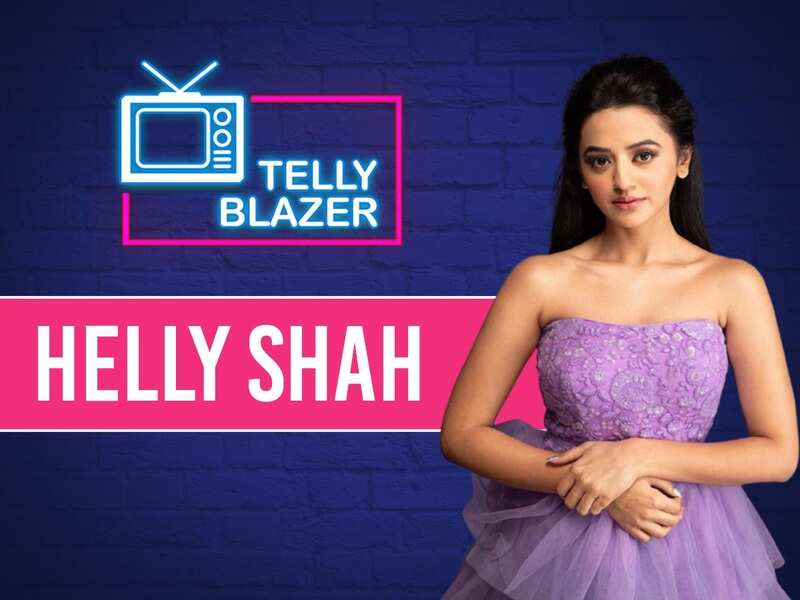 TV actress Helly Shah, who recently completed 10 years in the industry, has come a long way in her career. She started her acting career at the age of 15 and has so far played various characters in her journey. Helly credits her acting career and the industry for whatever she is today and the confidence she has. She calls herself a shy girl who learnt everything while working in this industry. Speaking exclusively to ETimes TV for our Telly Blazer segment, the 25-year-old actress talked about the 10 year journey, online trolling and social media responsibility. Excerpts from the interview:
You recently completed 10 years in the industry, when you look back at your career how do you feel?
I can see a tremendous amount of growth in myself not just as an actor but also as a person. I started off my career at a very young age, I was 15 and that time obviously I was a kid. I had not seen things but as I went ahead in my journey things started becoming good because I worked hard. I see a lot of growth in myself. My family has been my biggest support in my career. They were always very excited to see me on the screen. They have been my biggest supporters.
What have you learnt in the last 10 years of your career?
I did my first show when I didn't want to do it. It just happened and I just went with the flow. I have learnt everything about acting while working in this industry. Be it facing the camera, how to talk, how to present myself, the simplest things like introducing myself, I have learnt everything here. If I am able to speak things confidently I have learnt here. I was a very shy girl, and I have developed confidence while working in this industry over the past 10 years. I have slowly learnt things with the experiences I have had in my career and the people I have met have also taught me. I am a very quick learner and I have a good grasping power. I have got these compliments ever since I was in school. Since, I stayed alone in Mumbai it was a challenge for me, how to stay away from your family and how to manage things on my own. I also started enjoying working here a little bit. My early years also taught me how to make a balance between your work and studies.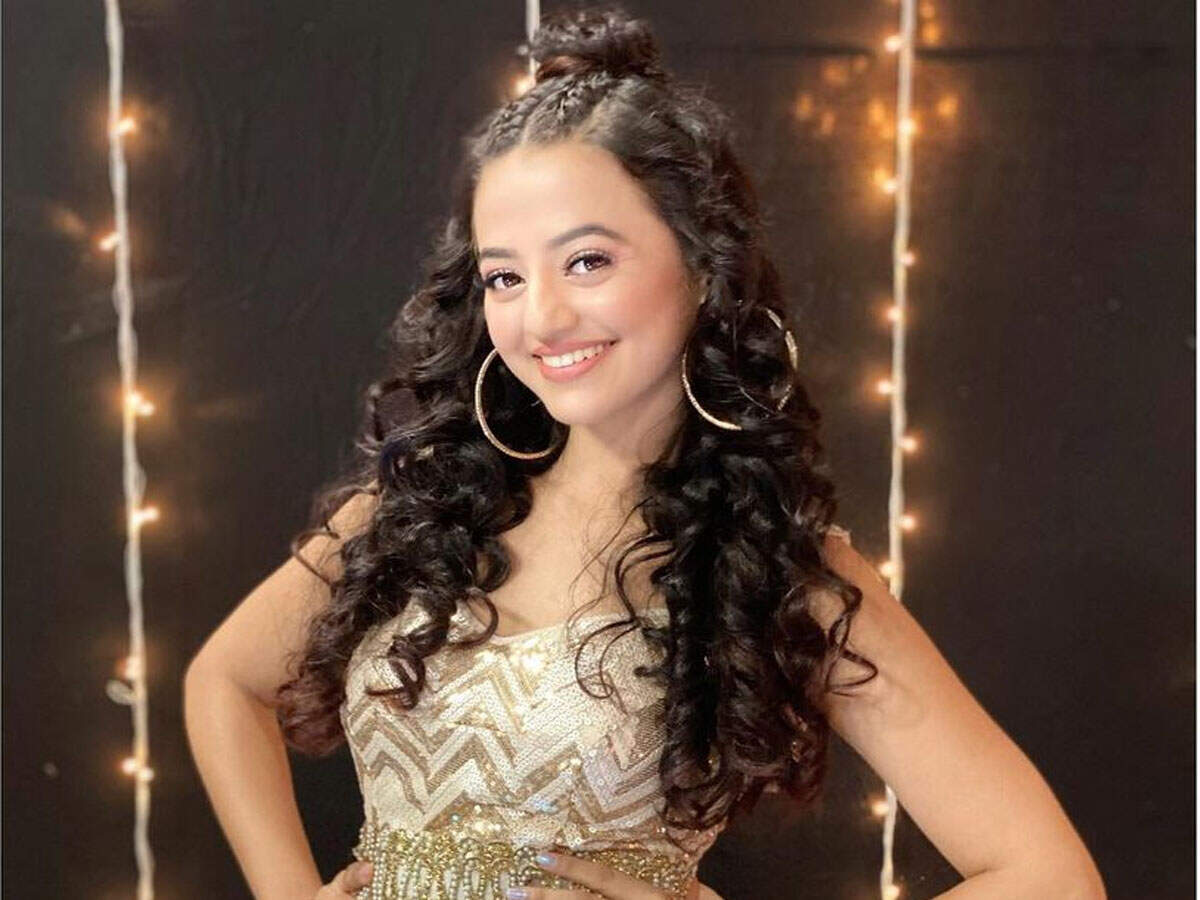 How has been your journey of shifting from Ahmedabad to Mumbai and then working here?
It's been quite a journey to be honest but never thought about struggles because acting happened by chance to me. When I came here to the city, I didn't come prepared or with any planning. I was barely 15 and I got a show. I went with the flow and did TV shows that came my way. When I would not work, I would go back home to Ahmedabad to my family. I was very chilled especially in the early 5/6 years of my career as I was completing my schooling. Post 12th I decided that I want to stay in Mumbai and pursue acting as a profession.
How welcoming were people here in Mumbai especially the industry when you started your career?
I must say that since day 1 whoever I have met in the industry has been supportive and full of warmth. I never felt that I am so young and nobody is giving me that attention or probably nobody is talking to me nicely. Everyone was so nice and made me comfortable, barring a one or two exception that you always have in life. I was always made comfortable and was never scared or ill-treated by anyone. I would just observe things and look at people how comfortably and confidently they talk because I did not know frankly.
Tell us about your initial phase and how did you bag your first project Gulaal?
I used to do a little bit of theatre in Gujarat post school as an extracurricular activity and I enjoyed doing it. But my priorities were always my studies. So the person I was doing theatre with got me here for an audition. And I came here and got finalised for the show. But for some reason the show got s****ped. To be honest the only thing that was going into my head was "oh if I am selected I will be seen on TV" that was the only thought that was in my mind. As the show got s****ped we went back home to Ahmedabad, but apparently the same casting director asked us to audition after a couple of weeks and then I again gave an audition. I gave an audition around 11 in the morning and around 5-6 PM, everything was finalised. I still remember that feeling that I was returning home in an auto rickshaw and I was so excited and was thinking what will happen from the next day.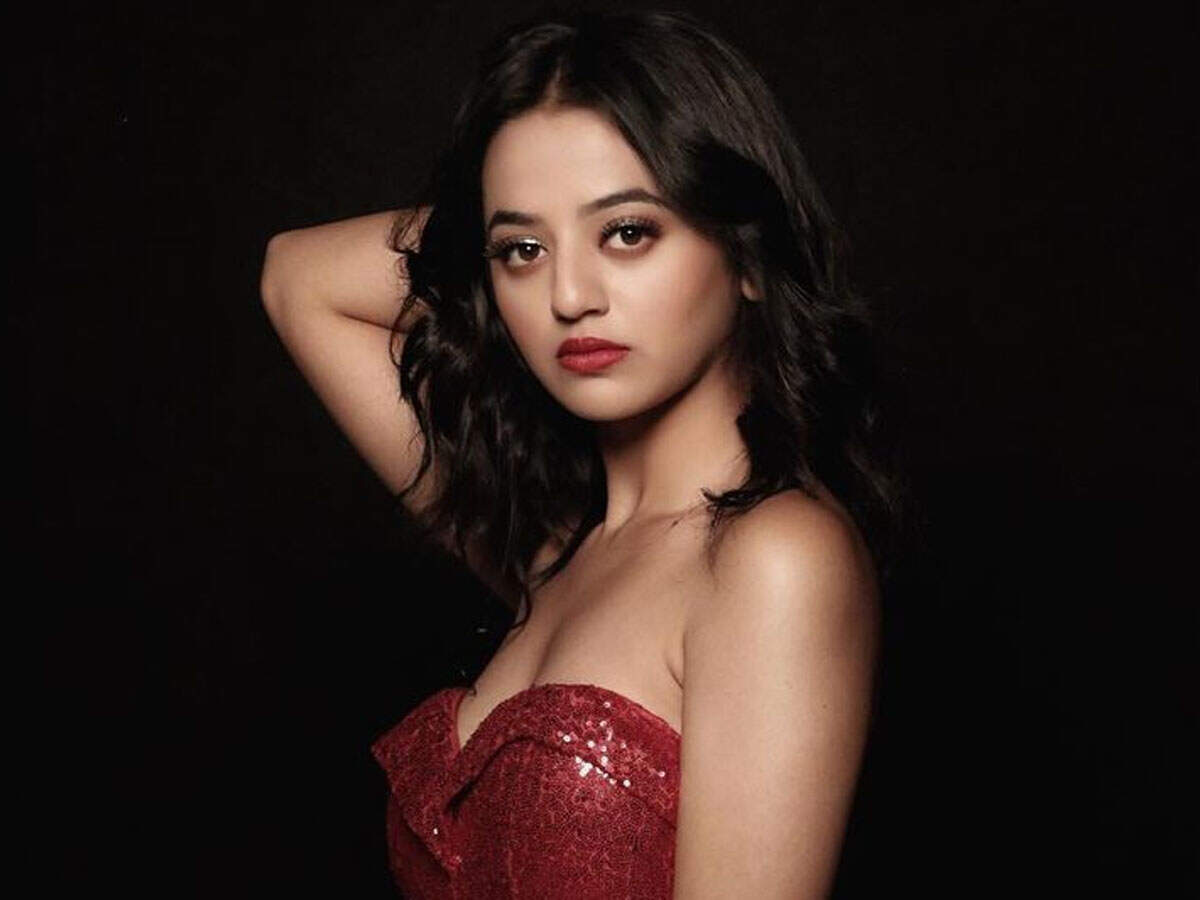 Tell us about your transition period from being a child actor to a leading lady...
During my first show Gulaal, I was 15 but I was playing the role of a 22-year-old and the makers had given me that kind of look in which I looked suited to that part. So, actually for me I did not go through any transition of a child actor and then playing a leading lady. I never played a child on any of my shows.
How challenging it was to play the role of a 22-year-old while you were 15?
It was difficult to play that role in Gulaal because I was not 22 and it was a challenge. Also, it was my first show so I had a lot of help. My director would guide me about how to go about the role. He would tell me, this would be the feeling of the character and I would not understand. Sometimes, I would find it funny also. But they would teach me everything as they knew I was a kid and would not understand.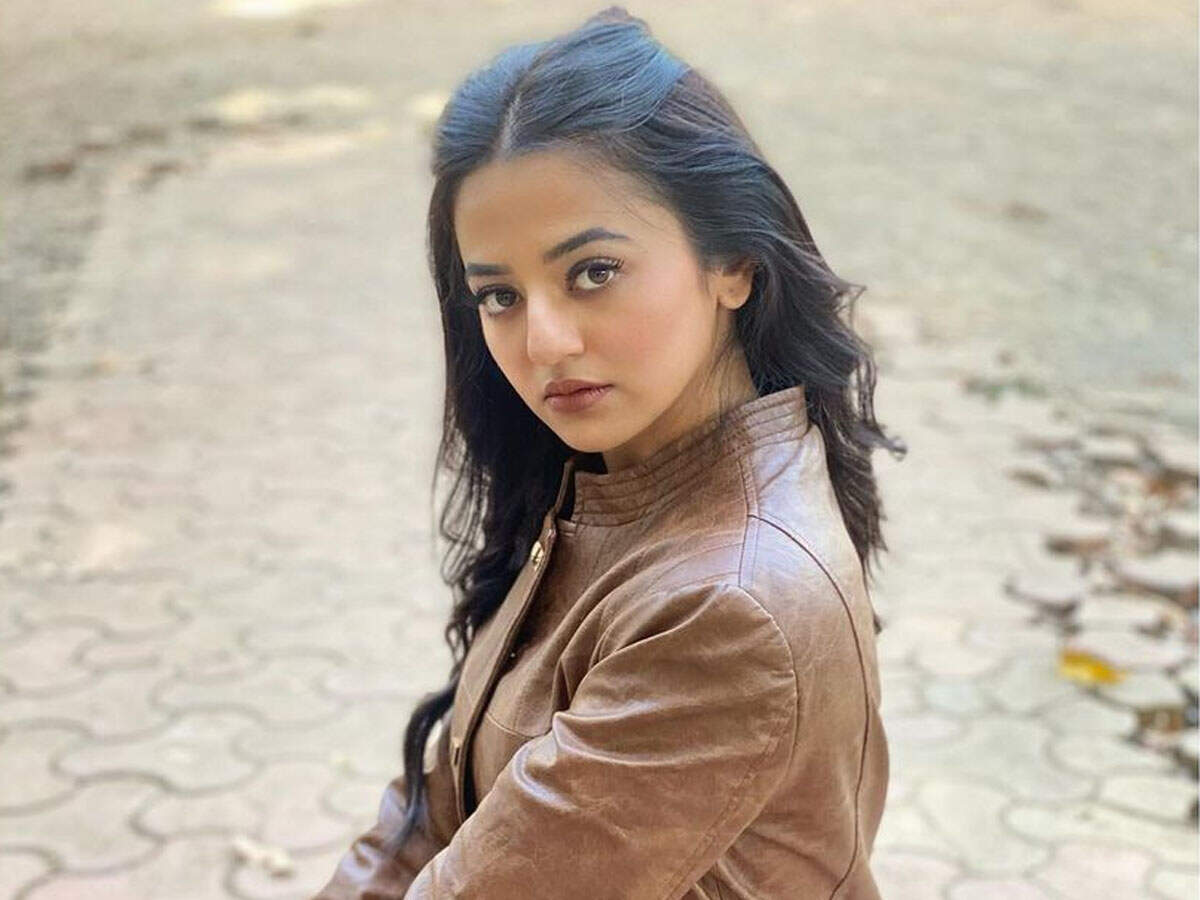 Now having worked in the industry for 10 years, how did you manage to stay relevant?
I don't know about others but what has worked for me I can share that. For me being grounded, not losing my cool and calm, not forgetting my roots, these things are very important for me. And the one thing I believe in with closed eyes is hard work and I believe there is no alternative or substitute to hard work. You want to earn money, you can but at the end of the day you will never feel satisfied if you are working only for money. You have to satisfy yourself and I can never do any work half heartedly. If I am doing anything I will give more than 100 percent, otherwise I have this feeling that I have cheated with my work. I love my work.
When you joined the showbiz industry, how did you balance work and studies and did the thought of quitting education ever come to your mind?
I know education is very important and I never wanted anyone to come and tell me that she quit studies for stardom or Showbiz. My father was also very particular about education. Initially, I wanted to go into the medical field and later I decided that if I want to go into the medical field, I won't be able to continue with acting. So, I decided to continue with acting as I was enjoying it and maybe God also had the same plans for me. Then I chose another field and completed my education.
Being famous, are you conscious of what you post on social media?
I don't put too much effort or think too much about what I am posting. I use my Instagram page as a medium to connect with my fans and show them my real side, the real me. I am fine posting a story or a picture without makeup. I am fine posting a video in which I am probably wearing a five year old t-shirt. My page is as normal as any other person. I don't put any conscious effort or try to make my page look aesthetic or this or that. I don't think too much like oh I am posting a picture and I have to wear makeup. I don't bother much.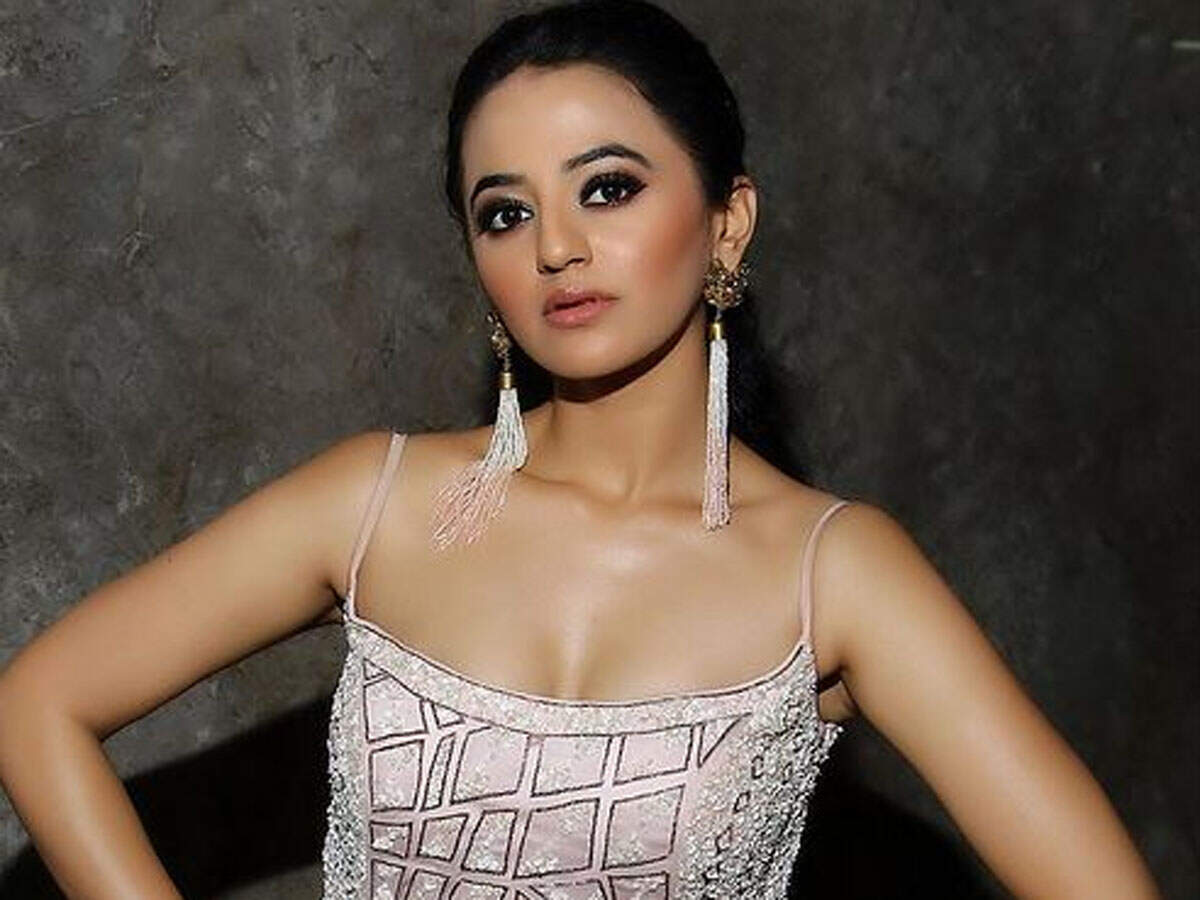 How do you look at this process of actors getting projects because of their social media followers?
I know that having a certain number of followers on your social media page has become very important these days. I think an actor should get work because of his talent and not because of the number of followers he/she has. This has become a trend. It's just a number and it should not define anything. I don't like it.
How do you deal with trolling on social media?
Social media is a platform where people come and write what they feel. So sometimes people go overboard and write without even thinking what the other person will feel. I know I am an actor and people know so if there are fans then there will be haters also. They will go ahead and write bad about me but I make sure that it doesn't bother me or is always on my mind. I don't stress about these negative comments or trolling. I would probably read them and feel bad for a couple of minutes and then I just move on. You have to tell yourself to forget these things. There's a beautiful life which is much more important than all this trolling and all and you have to live that life to the fullest. I feel these are very petty issues. I also want to tell people who write hate messages that even if you want to criticise someone do it in a healthy way.