Sorry, it is not Kannada TV Actress - Shame Shame Puppy Shame but
Same Same Puppy Same
.
It is quite common for celebs to repeat outfits. Especially when they have the same designers, there are times, when our popular celebs are seen sporting the same outfit on different occasions.
​Sruthi Hariharan - Anu Janardhan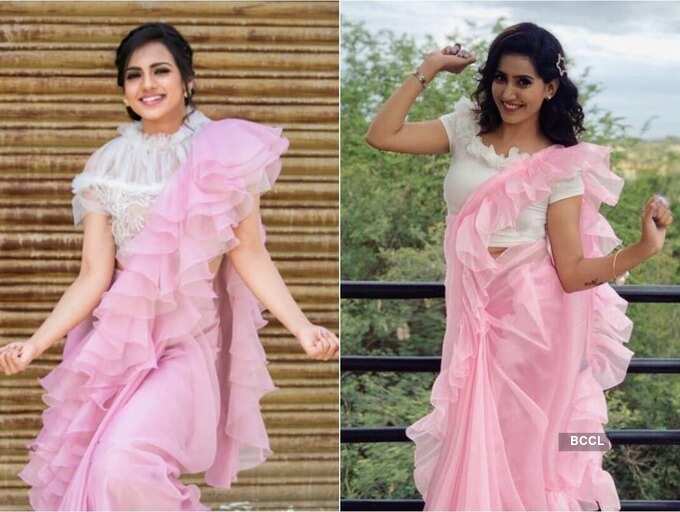 Film star Sruthi Hariharan and TV actress Anu Janardhan can be seen wearing a similar pink ruffle saree in these pictures. While Sruthi wore it during one of the episodes of 'Master Dancer', Anu d****s the saree for an episode of her show, 'Ranganayaki'.
​Deepika Das-Raksha Gowda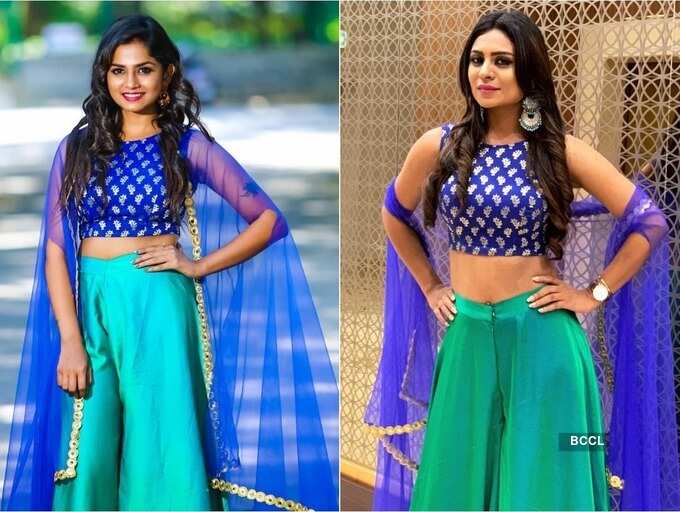 Deepika and Raksha were sported wearing this suit on different occasions. That's not all, they also sported similar make-up as well..
​Samiksha-Meghashree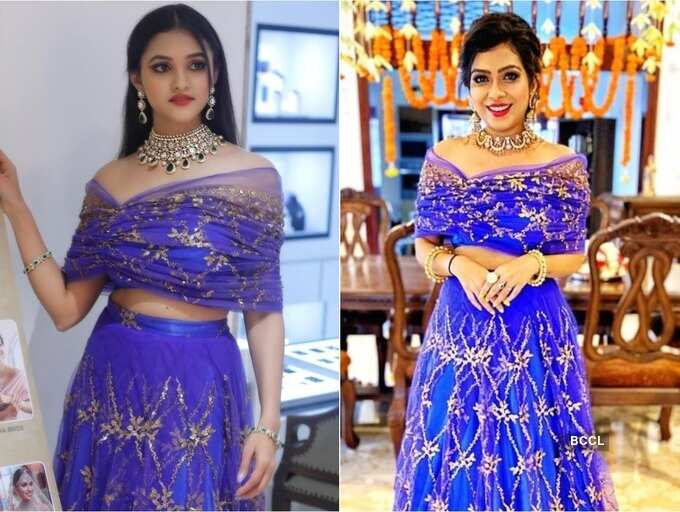 While Meghasree opted to wear this lavender color lehenga for one of the special episodes of her show '
Sathya
', Samikhsha was seen wearing the outfit in one of the inaugural functions in the city.
Chandana-Dhanushree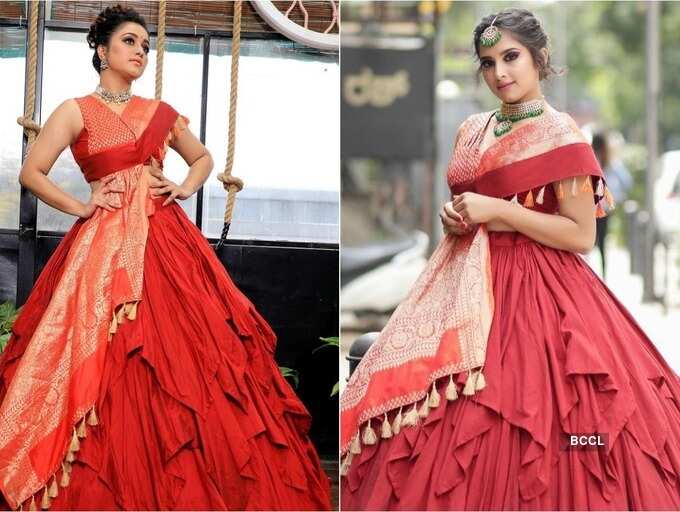 The former Bigg Boss Kannada contestants wore the same outfits on different photoshoots. However, they seem to have experimented with different accessories as they posed for the shutterbugs.
​Anikha Sindya - Sukrutha Nag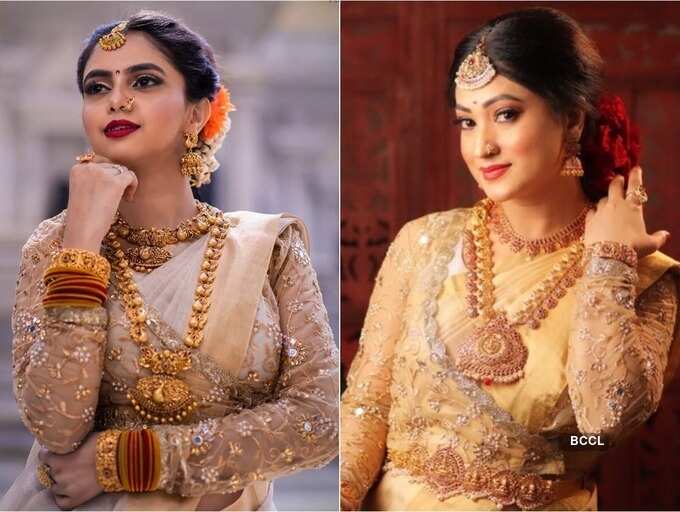 Anikha and Sukrutha might have been d****d in a different saree in these pictures. But the fact that their blouse looks similar can't go unnoticed.
Anu Janardhan-Vidhyashree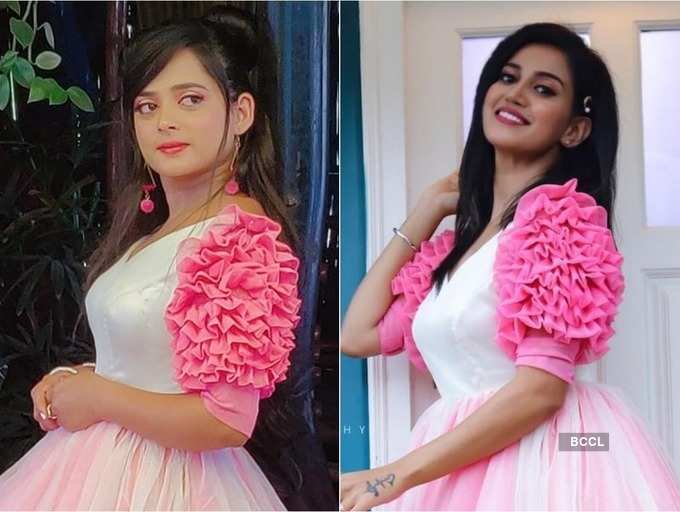 The actress' look too cute to handle in this white and pink mini dress. They indeed call this a 'Barbie doll' look.
Chandana - Anu Janardhan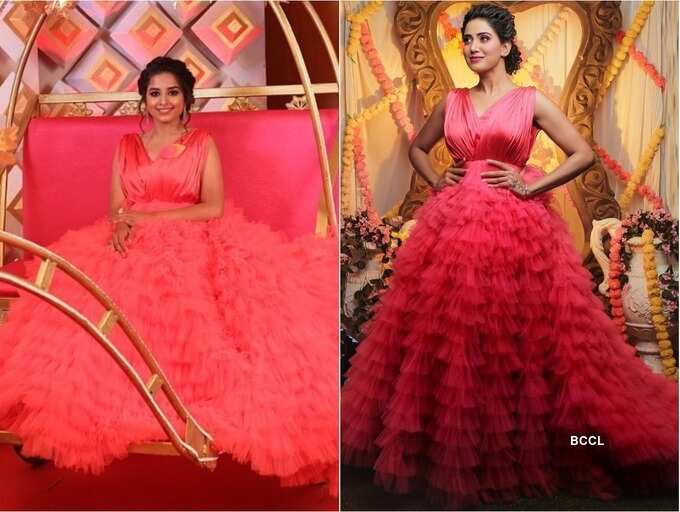 Chandana and Anu wore the same layered gown on different occasions. Both the actress look stunning in this attire and carried it in their own swag.
Dhanushree-Namratha Gowda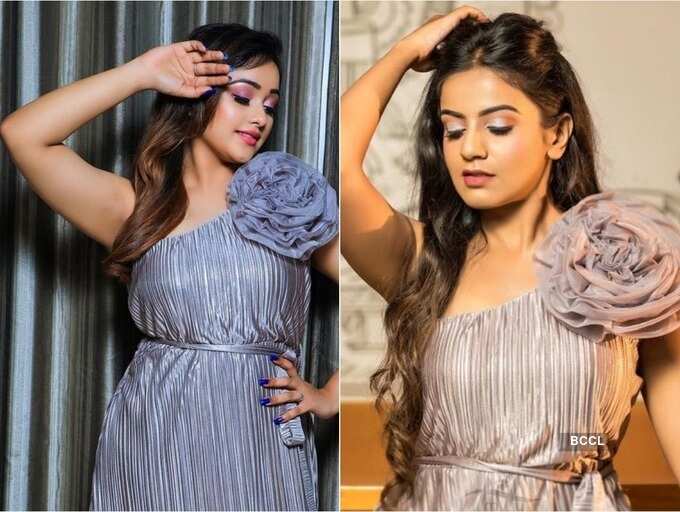 This metallic color thigh-high slit gown looks ravishing on both the actress. The huge rose detailing on the dress cannot be ignored.
​Deepika Das - Manasa Manohar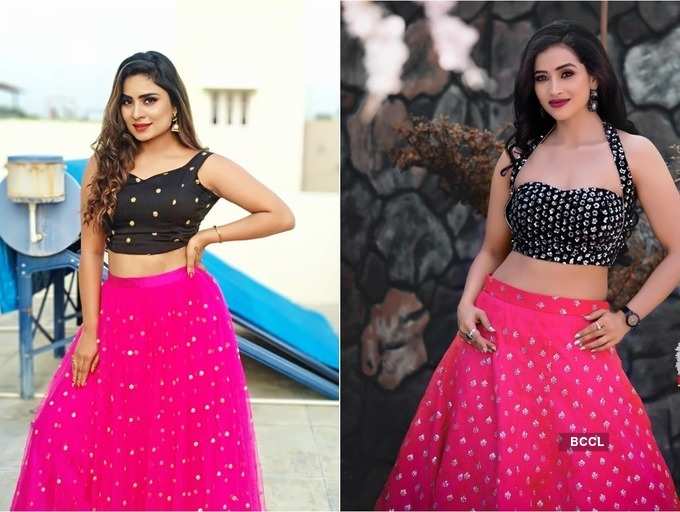 The two divas wore a similar Lehenga. Their individual style statements are worth a mention.