The bit by bit rise of Cryptocurrency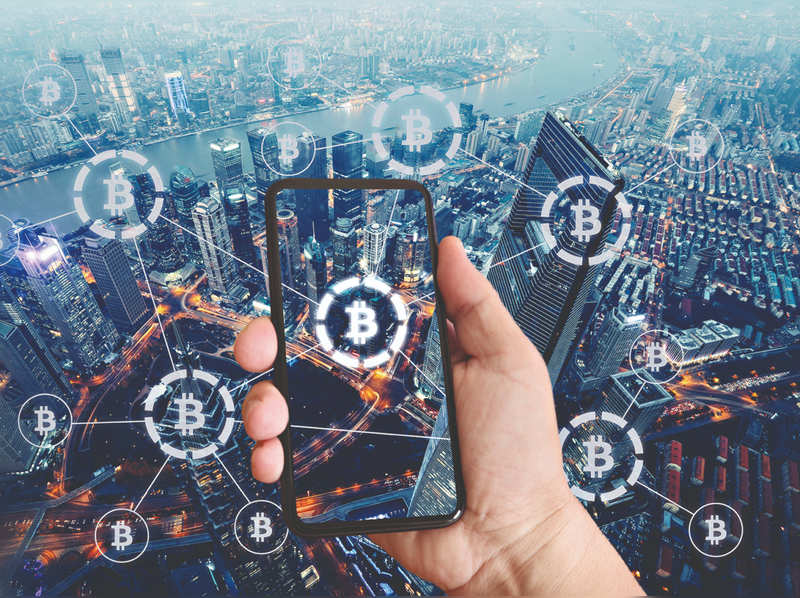 Bitcoin has been on a rampage — its price crossed a record high of $59,000 last month. The world's most prominent cryptocurrency has been on a bull run in the last 12 months, with its value going up by over 80 per cent during the period. The steep rise in the value of virtual currency has made it a hot topic of debate among analysts and investors all over the world. Its recent rally is being attributed to the growing acceptance by prominent organisations to use it as a mode of payment. Tesla recently bought $1.5 Billion in Bitcoin and is also accepting it as a mode of payment. PayPal allowed its US consumers to use their cryptocurrency holdings to pay at millions of its online merchants globally. Even Visa has announced that it will allow the use of the cryptocurrency USD Coin — a stable coin cryptocurrency whose value is pegged to the US dollar — to settle transactions on its payment network. Visa has launched the programme with payment and crypto platform Crypto.com and plans to offer the option to more partners later this year.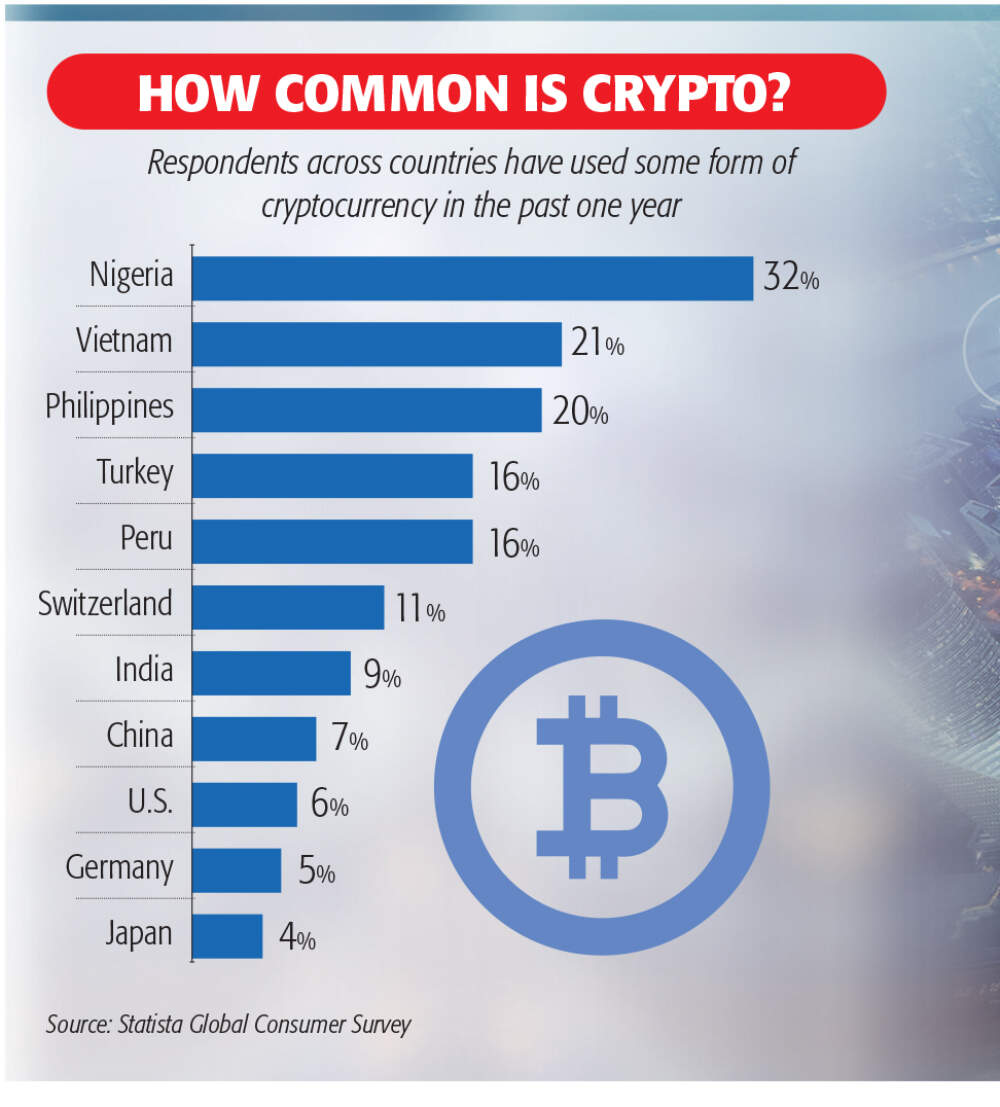 Visa's move comes as major financial firms in the US including BNY Mellon, BlackRock and Mastercard have embraced some digital coins, fueling speculations that cryptocurrencies may become a regular part of investment portfolios. But there are some ifs and buts to that. Cryptocurrencies are still considered to be risky and not very transparent. The major reason being they are decentralised so customers and merchants can transfer wealth between one another without having to go through banks. There are a fixed number of bitcoins and they are traded and registered on a ledger that is not part of the banking system or visible to regulators.
Such non-transparency makes certain countries and governments – including India — wary of cryptocurrencies. Nischal Shetty, Founder and CEO of WazirX thinks otherwise. "Crypto is a high-risk high reward investment today. That's largely due to it being in the innovation phase. People all over the world are rapidly iterating and building new products in crypto. Think of it like the early days of the Internet. A lot of experiments will be done and winners will emerge amongst these experiments."
But in the absence of regulation and recognition by the government of India, the future of cryptocurrencies isn't very clear. While the Centre recently revealed that it will introduce a new bill on cryptocurrencies, there is no information so far on the contents of The Cryptocurrency and Regulation of Official Digital Currency Bill 2021. Speculations are rife that the new cryptocurrency bill might impact existing investors who are investing in private digital currencies like Bitcoin. This can be a possibility if the Centre explores and considers the recommendations made by the Inter-Ministerial Committee (IMC) on virtual currencies.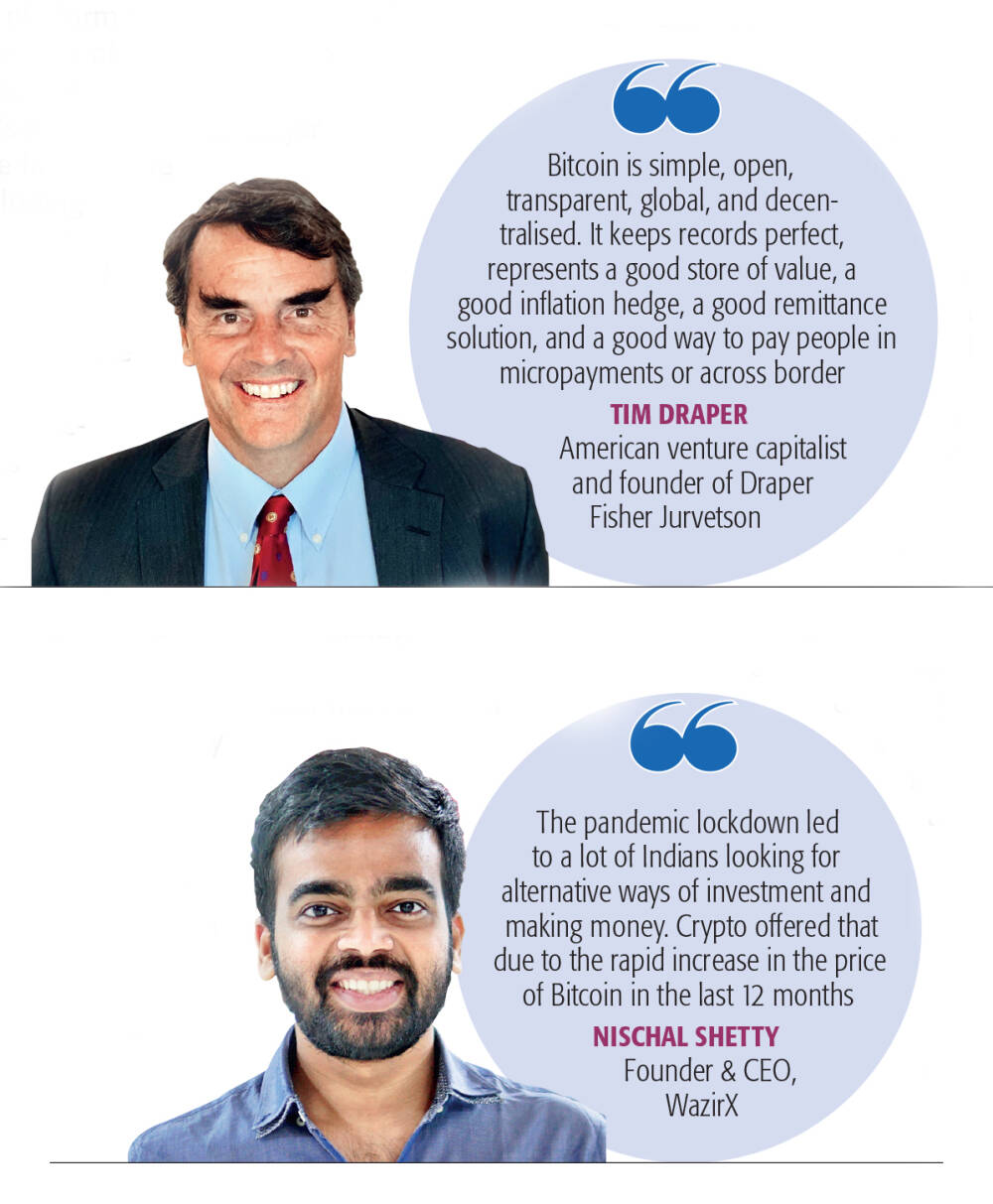 Prashant Garg, Partner – Technology Consulting, EY believes that India can have its own crypto rupee which can be controlled by the government on its own blockchain, something that China has already done. "Cryptocurrencies allow trading to happen in an environment where people can respect the smart contract signed on the blockchain and accept the currency exchange happening on the blockchain. But this respect to accepting will not happen if the country till the time a country has clear rules and regulations around it."
But how can it be beneficial for India? India is a young nation and the crypto sector attracts this young population due to the innovative technology and the opportunities for early movers that it brings to the table. Also, the lockdown led to a lot of Indians looking for alternative ways of investment and making money. Crypto offered that due to the rapid increase in the price of Bitcoin in the last 12 months.
Tim D****r, American venture capitalist and founder of D****r Fisher Jurvetson, believes that myths around Bitcoin started when criminals who didn't know they would be caught because of the perfect record of transactions left on the blockchain began using it. "Today, CFOs and other fiduciaries who don't use bitcoin run the risk of losing their jobs to people who understand the new currency. As a shopper, it won't be long before they recognise that if they use bitcoin instead of dollars, the retailer can save them the 2 ½ to 4 per cent that goes to the banks when people use their debit and credit cards." Speaking on India's unclear cryptocurrency future, D****r said that governments need to truly understand digital currencies because allowing them to be used as a currency will attract more money, technology, industry and people into the country. In 2018, the RBI had banned banks from conducting transactions related to cryptocurrency. However, in March 2020, the Supreme Court of India lifted the ban, and cryptocurrencies have been operational in India ever since.
Meet the D****rs is a groundbreaking Silicon Valley entrepreneurial show where the D****r Family hunts for the next billion-dollar idea and the viewers get to invest in their favourite companies. To learn more about Meet the D****rs, click here.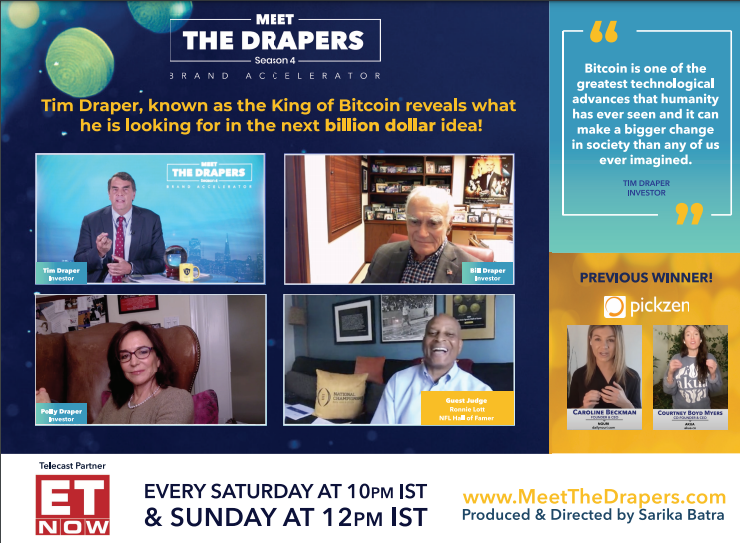 The article has been written by Pallavi Chakravorty from the Times Group.
Disclaimer: This article has been produced on behalf of Meet the D****rs by Times Internet's Spotlight team.
End of the article