While Varun Sood is posting some stunning pictures from Cape Town, girlfriend
Divya Agarwal
reacts to his fun photos from
Khatron Ke Khiladi 11
shoot. Right from his lifting pictures with Sana and Vishal to Nikki Tamboli, in a freewheeling chat with ETimes TV, Divya shares her thoughts.
On Varun's beach pics with Nikki, Sana and Vishal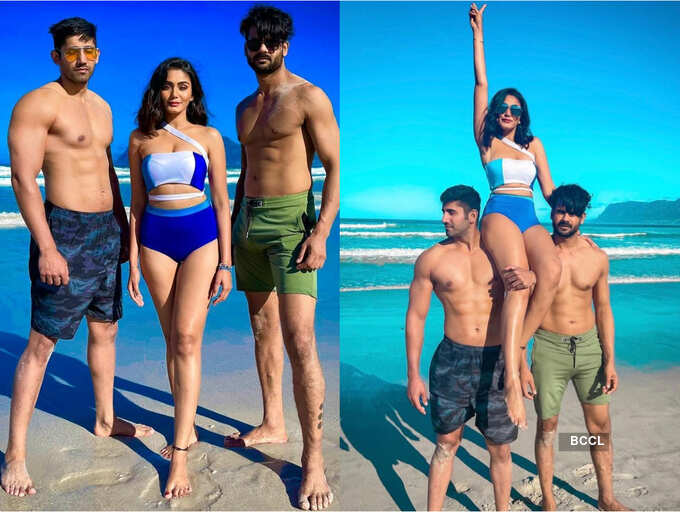 When asked that Varun's pictures with Sana and Vishal are giving Dostana vibes, Divya replied, "Dostana toh theek hai…it's more of Baywatch for me. It gives me Baywatch vibes."
Varun's gone on a college trip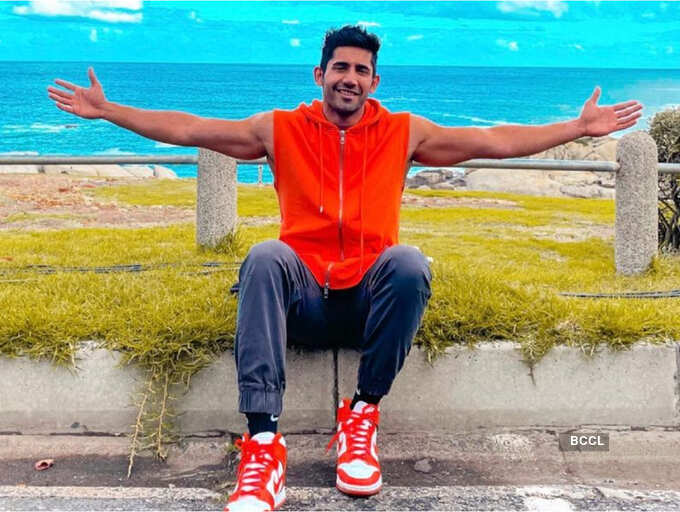 "Whenever Varun speaks to me, it feels like he has gone on a college trip with hot girls and guys and they are having fun. They are doing all these stunts and they have a professor, who is Rohit Shetty. This time it's a fit bunch of celebrities and shooting in Cape Town, who wouldn't feel like doing such photoshoots."
Varun just keeps training at every opportunity he gets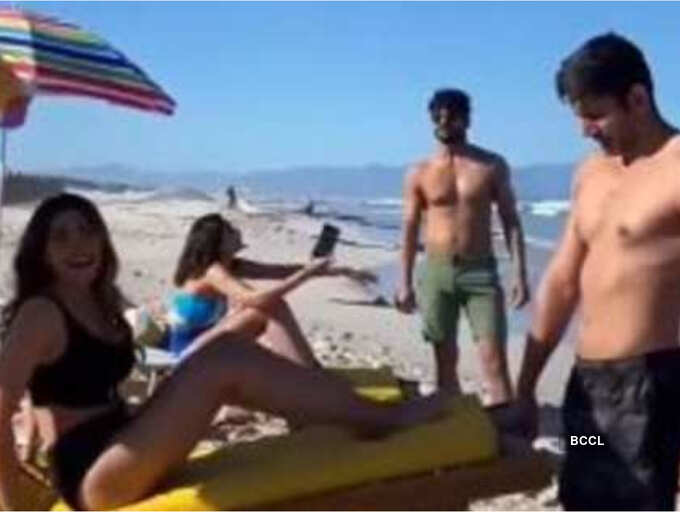 Talking about the photos and videos, where Varun Sood was seen lifting Nikki Tamboli, girlfriend Divya says, "That's my only complaint. He just keeps working out at the every opportunity he gets. Either he is lifting Nikki or Sana. He is proving his strength. That's so Varun."
Divya misses Varun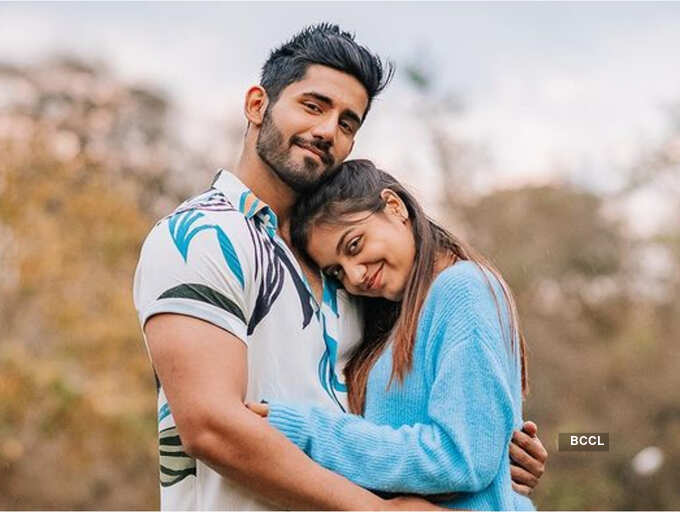 It's actually Divya who pushes Varun to make reels, videos and upload pictures from Cape Town. She said, "I miss him a lot but don't get to talk much due to connectivity issues but I tell him to upload more content." On the other hand, Divya shared that Varun is happy to know that she is following a particular routine, maintaining proper diet and going to sleep on time.
Keeping a check on each other from Mumbai to Cape Town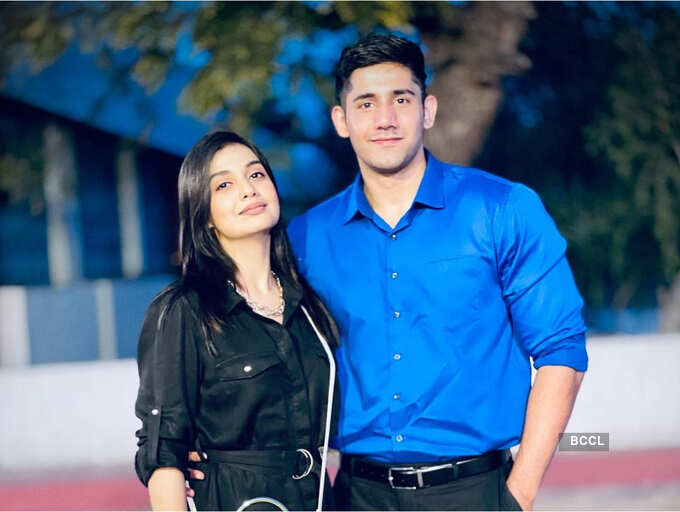 If you know this couple, they are each other's cheer leaders and always motivate each other. While Varun is taking care of Divya's daily routine from Cape Town, the latter keeps checking on him that he is not exerting himself too much during the tasks or training session.
On posting teasing pictures for each other on social media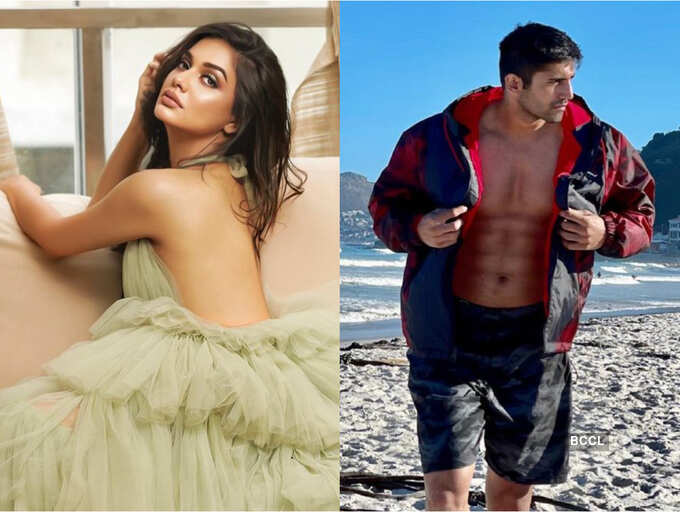 Divya joked how Varun reacted seeing her sensational pictures on social media, "He said 'You don't do such photoshoots in my presence or post such pictures and when I am away you are posting these'. We have known each other for more than two years now and it's a thing between us that when we are apart, we tease each other by uploading such pictures. When we meet again, it is a good meeting…it's exciting. It's a little window of freedom where we experiment and explore our individuality and talent."
Not the typical possessive couple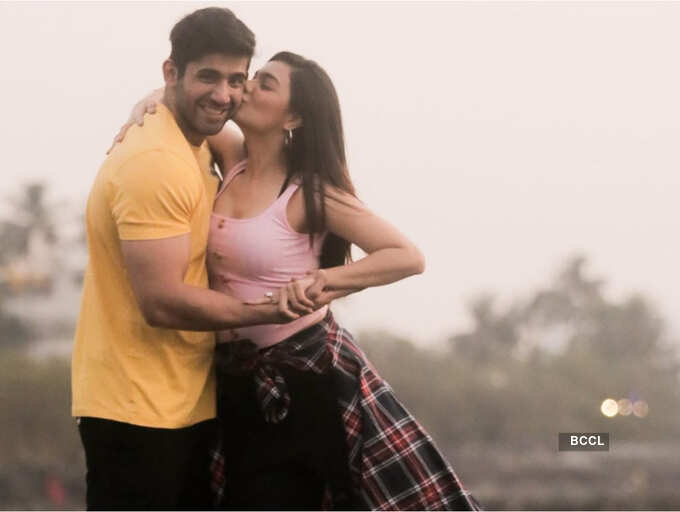 She further added, "We are not those typical couple where we are only into each other. Varun is good-looking, muscular and talented. I don't want the girls to think that 'oh he is taken, we can't drool on him and Divya will get upset'. I like when girls compliment him. He likes when the guys are crazy about me. It's just a support to each other."