Avika Gor, who is one of the popular faces of Indian television, became a household name after playing the role of Anandi from Balika Vadhu. The actress tasted success with the show and also fell in love with acting as a profession. Avika joined ETimes TV for an exclusive conversation and talked about how Balika Vadhu changed her life, her association with Surekha Sikri and recalled all the fondest memories from the show.
​Tell us about your journey on the show?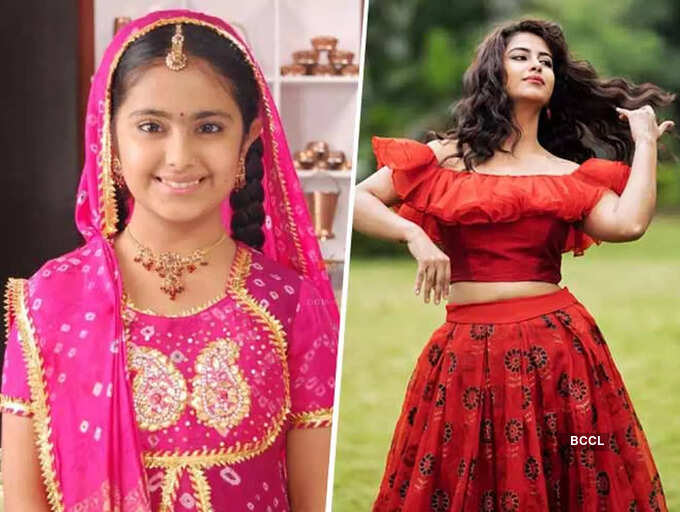 It was a beautiful journey and I will cherish every single day. I remember very clearly each and every moment and I'm always going to remember that. Everyday I learnt so many things and everyday I spoke to so many new people. At that age, I had so much exposure about life and it did mature me a little earlier than usual 10 year old kids and I am proud of that fact. Today whatever I am, it comes out of that thought process and that maturity. I really think that Balika Vadhu was one of the best things that happened to my career so I am very proud of being a part of this show and it is definitely very special to me and it will always be. (Photo: Instagram)
​What do you want to say about season 2 of Balika Vadhu?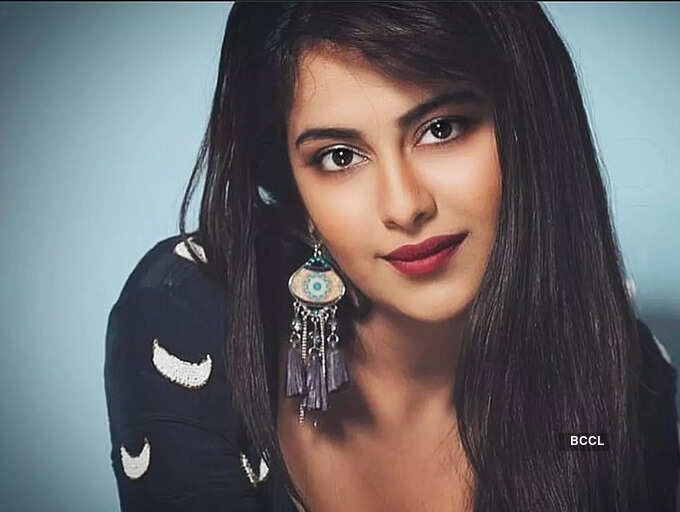 Season 2 has already gone on-air and it has the same message and same intention but a little bit of difference like the characters and their background. It is Gujarat this time and these changes are going to help entertain the people a little more. It will be interesting to see the little kids and the small wonders. I am looking forward to this season and I am hoping people love this season as much as they did ours. It's going to be special because I am always going to be there to talk about it, watch it and share what I feel about the show and I am looking forward to how it turns out. (Photo: Instagram)
You saw instant success with the show. How did it change your life?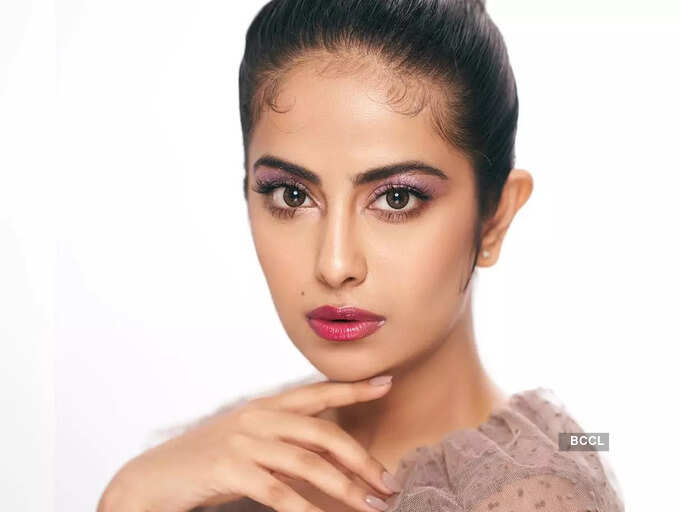 Balika Vadhu changed a lot in my life. Everything was suddenly very different because people knew me wherever I used to go, they used to call me Anandi and give me all the love. It has definitely changed my life and I'll always be grateful to the channel and the production house who gave me the opportunity to be famous at that age. It happened because they chose me as Anandi. I am really glad that the show happened to me and I feel I am really blessed that the show happened to me at this age. People still know the character that I played 14/13 years back. They give me the same love even today and they really adore me. This particular character has changed a lot in my life for good and it makes me really proud that I was a part of this show. It obviously made me realise that I want to end up being an actor in my life and I was too young to take that call for myself but this show made me fall in love with the art. And not just acting but how shows are made and the whole idea of cinema and I am glad it happened to me. (Photo: Instagram)
​How much did you evolve as a person and as an actor while doing the show?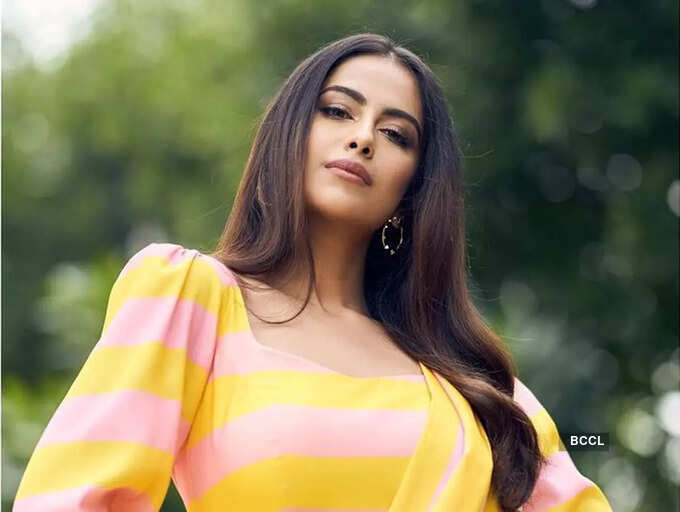 Yes, I've evolved as a person because firstly it was a very shocking thing for me that child marriage still existed. For me it was something in history books. Later, when I got to know I was pretty shocked and I later realised how all of these issues are actually happening even now and it is really sad. These were the things that I learnt from the show. And not just this I worked with so many amazing senior actors on this show. From Surekha Sikri ji, Anup Sonj and Smita Bansal ji, everybody was either trained from NSD or had years of experience. It just made me feel that I was a part of an acting school in a way and I was learning every little thing, every new day. The best part I think which I learnt from these people was they treated me amazingly. Not even for a day I felt I was uncomfortable or I was new. I was just having fun on the sets. I think that happened because everybody else made me feel that way. The biggest lesson I took away is that I need to be grounded, polite and nice to people around me as they were to me. They were so much more experienced then I was at that age. So for me to receive that love was amazing. I would love to do that around me. That is the one thing that inspired me so much that even now if I think sometimes my behaviour is not OK this is what I remember. Surekha ji would do it or Anup ji would do it. That is how I keep myself grounded. (Photo: Instagram)
​Recently, we lost one of the important members of Balika Vadhu team Surekha Sikri? Tell us about your association with her?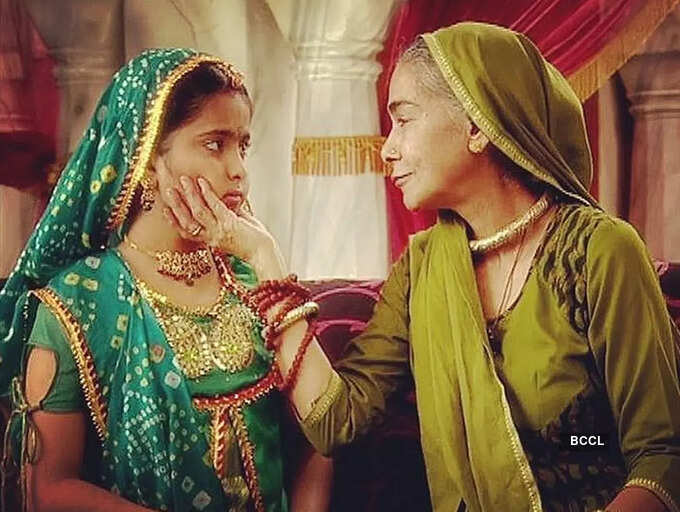 One of the most emotional moments for me with Surekha ma'am was when I was leaving the show as they were taking the generation leap. I remember the last hug we had and both of us were quiet and just there. We didn't know what to say. That was the most emotional moment. And I will miss her a lot. Off camera she was very kind and sweet. We had a lot of scenes where she would scold me a lot and I remember once there was a scene where she had to lock me in a kothri, next day on sets she got me chocolates to just tell me it was just a character and nothing to do with you, nothing personal, you know I love you and she used to really pamper me a lot. (Photo: Instagram)
​Tell us about your first meeting with Surekha Sikri?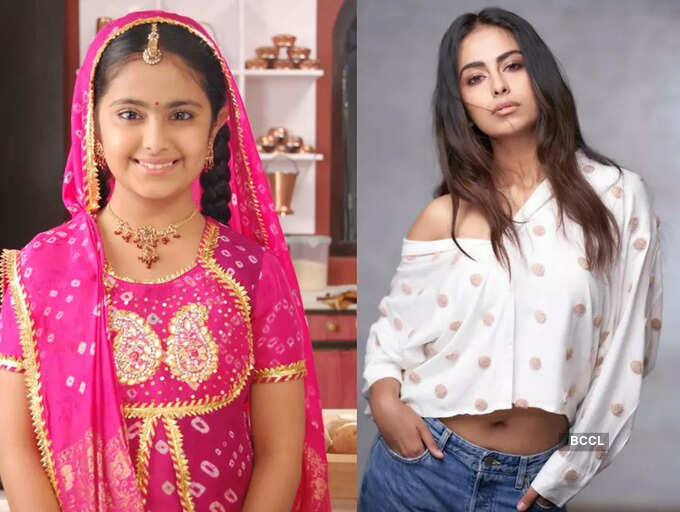 My first meeting with Surekha ma'am was on the sets of course and obviously I felt very nervous because I knew who she is and what level of work she has done. For me it was all about nervousness but the minute I met her all she kept doing was smile. She made me so comfortable with the whole idea of working with her. At the end of the day, I was so happy and comfortable that everyday seemed easier because of that. She made me understand that she is just another normal human being and not somebody who is going to make me feel awkward. That really helped me and is going to always stay with me. (Photo: Instagram)
Your special moment with Sukrekha Sikri: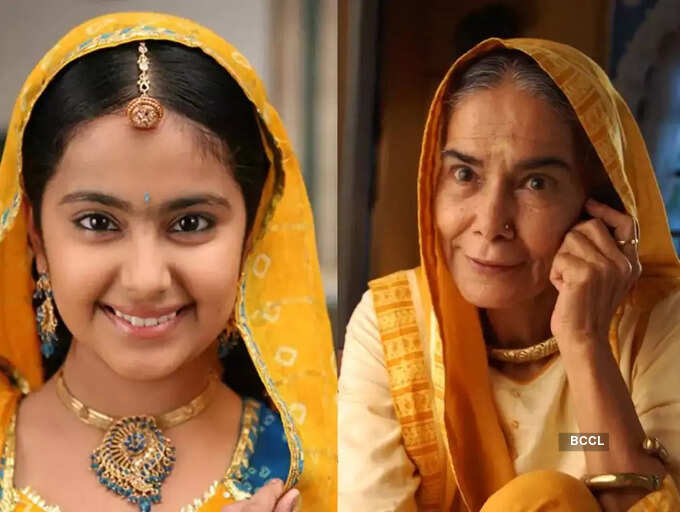 I think the most special moment was there was a scene where I was just supposed to hug her from behind and say thank you. She was supposed to get irritated and shrug me off but of course she did it on camera but afterwards she came and hugged me and said she was feeling bad doing that to me. I think that moment will always be special. She made me comfortable everyday. She used to discuss scenes with me, tell me if there were any changes and I should try. Actually, in the beginning she never told me what I should do or not. She actually let me do it and then gave me suggestions and improvisation that would help. As an actor it was a blessing and I was really lucky to have done that show with her. (Photo: Instagram)
When you look back, what are the fondest memories you recall from the show?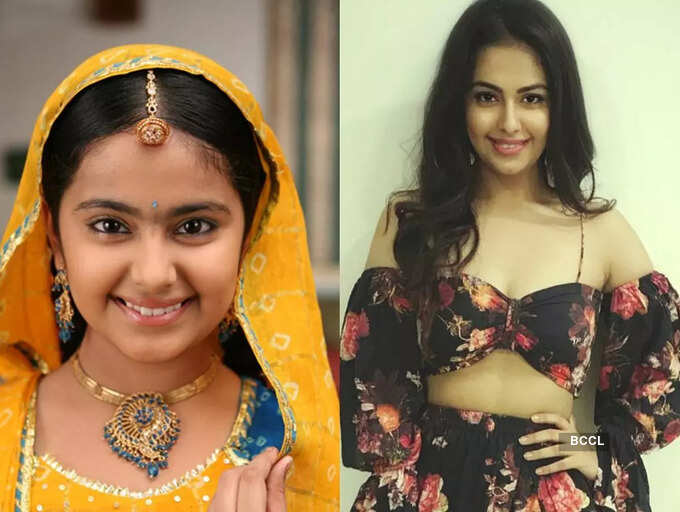 Everyday was like an acting school itself. I still remember her script copies. She used to write every little detail of her dialogues, movements and emotions to remember for the next shot. That kind of hard work at that age was amazing. There were a lot of personal issues happening in her life, for example her husband's death, but the next day itself she was on the sets. For her, work was really important and that really teaches me that life is not just about us it's about others. She really cared for a lot of people on the sets. She really made sure that everybody around was comfortable, happy and doing the job right. She was very approachable that way. I remember her talking to literally everybody on the sets and greeting everyone. She was so nice and the kindness that I learnt from her is what makes her most special. I really hope and pray that I do the same things that she did and also include being kind. (Photo: Instagram)