Nagabhairavi completes 100 episodes; actors thank fans in this engaging BTS video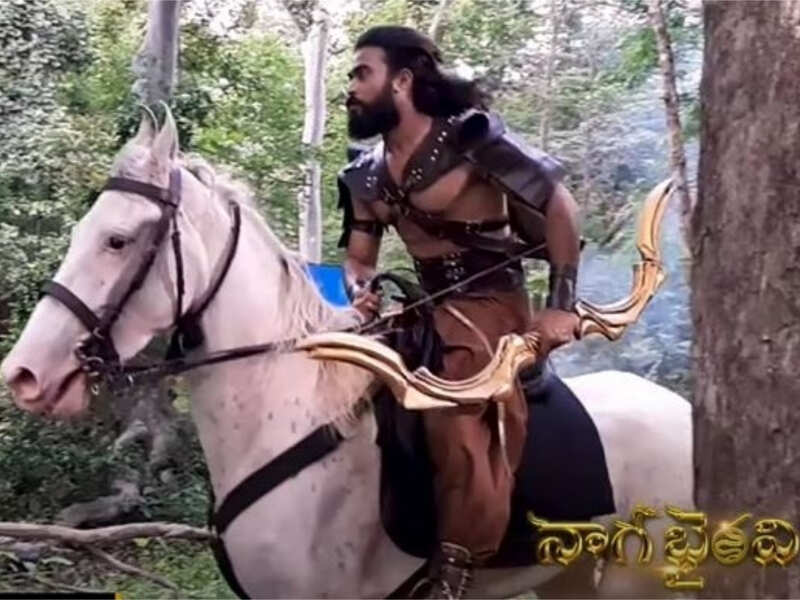 (Photo: YouTube)
Supernatural thriller Nagabhairavi has completed 100 episodes recently. On the special occasion, the channel airing the show has shared a BTS video wherein the cast and crew of the show have thanked the viewers for the support and wished the show accomplishes many more milestones ahead.
The video shows Pawon Sae, Kalki Raj, the producers of the show who are also playing the lead roles, striving for perfection in the action sequences. Director Veeranjaneyulu also shared his experience of working in one of the high-budgeted Telugu shows. Actress Yashmi, who is playing the lead role of Bhairavi in the show, shared her excitement, too. Other prominent actors like Jackie, Swapna and others have also thanked the telly audiences for the support.
According to the storyline, the onus of securing the ancestral Nagasampada is upon Bhairavi, the descendants of Mahasadvi. Lord Shiva blesses Bhairavi with Siva Kanakanam. But when even Bhairavi is in grave danger, Nagarjuna is her one and only protector. It remains to be seen how Bharavi and Nagarjuna fight all the odds to secure the Nagasampada.
Pawon Sae, who plays the role of Nagarjuna in Nagabhairavi, got closer to the telly audience with his performance in Mudda Mandaram. Accomplished actress Ramyakrishna of Baahubali fame played a special cameo as Mahasadvi and actively promoted the show.
End of the article