Latest Update:
Pearl V Puri, who was arrested and later released on bail in alleged minor r*pe case earlier this month, poured his heart out in a post on social media wherein he shared the struggles he is going through and thanked his fans for the love they have showered on him in this difficult time. Pearl revealed that he lost his maternal grandmother a few months ago, then his father and now his mother is undergoing cancer treatment. He added that amid all this, there's this 'ghastly accusation'. He wrote, 'Last couple of weeks were gruelling for me like a nightmare. I was overnight made to feel like a criminal. All of this in the midst of my mother's cancer treatment. It shattered my sense of security, making me feel helpless. I am still numb...but I felt it's time to reach out to my friends, fans and well-wishers who've showered me with their love, support and concern." He thanked everyone for their support and in the end shared that he believes in Satyamev Jayate. He concluded, "I trust in the law, judiciary of my country and God up there. Please keep your duas coming." The post was captioned as, "I feel blessed to have each one of y'all thank you for being my biggest strength."

The co-accused in the Pearl V Puri case has been granted interim relief by the sessions court till July 2. The co-accused is the mother of the child whose family has filed a POCSO case against Pearl V Puri.

Television actor Pearl V Puri has been granted bail in the alleged **** and molestation of a minor girl.
The actor's lawyer had applied for bail on June 7 and the hearing had been postponed to today. However, he did not get bail today. DCP Sanjay Patil (Zone 2, Mira Bhayander Vasai Virar), said, "He did not get bail today. The court hearing for the bail plea has been postponed to Tuesday, June 15." The actor is in judicial custody till June 15 at the Thane jail .
Who is Pearl V Puri, Career:
Pearl was last seen in the TV show Brahmarakshas 2 and he has played the lead in many TV shows like Badatameez Dil, Nagarjuna, Bepannah Pyaar, Naagin 3 and Meri Sasu Maa.

Pearl has also participated in reality shows like Kitchen Champion 5, Khatra Khatra Khatra and Box Cricket League 4.

Pearl has played lead roles in all his TV shows and masses connected with him.

When Badatameez Dil went off air, viewers had urged the makers to continue the show. Pearl's portrayal of Mahir in Naagin 3 also got good reviews and his chemistry with Surbhi Jyoti was appreciated.
What is the case:
TV actor Pearl V Puri was arrested on June 4 by the Waliv police (Vasai) under POCSO (Protection of Children from ***ual Offences) Act in a 2019 case.
Who is Pearl V Puri, The TV Star Accused of Raping And Molesting a 7-Year-Old Girl?
Before this **** and molestation case, Pearl V Puri led a non-controversial life and struggled in the industry to become a popular TV star. Here's all about his family life and career.
Actor Pearl V Puri is currently in the middle of a controversy. The popular telly actor has been accused of raping and molesting a minor on the sets of his show Bepannah Pyar that was produced by Ekta Kapoor. While several people have come out in his support, Mumbai Police continue to say that there's evidence against him. Here's all about Pearl V Puri that you should know before following the case.
Naagin actor Pearl V Puri and his family background
Pearl V Puri is a 31-year-old actor who primarily works in the Hindi TV industry and has been majorly associated with Ekta Kapoor's Balaji Telefilms among many other prominent production houses. Pearl V Puri was born in the Chhindwara area of Madhya Pradesh in a business family. However, his parents later shifted to Agra where he completed his education and also fell in love with a girl.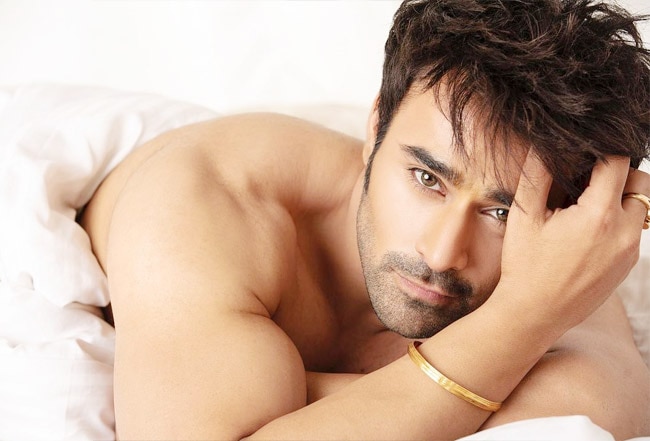 All about Pearl V Puri's life and work
Pearl V Puri, more popular as Mahir of Naagin 3, decided to become an actor because his longtime girlfriend was a crazy Shah Rukh Khan fan. While he was sure of his decision, his family resisted. When Pearl, who was good-looking and was in a steady relationship, came to Mumbai, he couldn't continue his relationship with the girl in Agra and they broke up
Pearl V Puri, accused of molesting a minor, was in a relationship for 9 years
Pearl V Puri's mother supported him in his decision of becoming an actor but his father wanted him to take up his business and live with the family in Agra. The actor tried his luck in the industry and earned a few commercials. He lost his father in October 2020.
Do you know Pearl V Puri dated Asmita Sood for a year?
His first break in a full-fledged lead role happened in 2015 when he was offered a Star Plus show Phir Bhi Na Maane... Badtameez Dil featured Asmita Sood as the female star opposite him.
How Naagin changed the career of Pearl V Puri
Pearl V Puri dated Asmita Sood for sometime before they parted ways in 2016. The actor then went on to many TV shows, however, his big fame came with Ekta Kapoor's show Naagin in which he was offered the lead role opposite Surbhi Jyoti
Pearl V Puri and Surbhi Jyoti impressed audience with their romantic chemistry
Pearl's chemistry with Surbhi and his performance in the popular supernatural show impressed the viewers and he instantly rose to fame. The actor then went on to feature in another Balaji show Bepannah Pyar and Brahmarakshas.
Pearl V Puri teamed up with Divya Khosla Kumar for a music video
In between his popular TV shows, he also did a T-Series music video titled Tero Aankhon Me that featured Divya Khosla Kumar opposite him. The song was a hit and so was Pearl's chemistry with Divya.
He has largely led a non-controversial life and has never been in the news due to any startling matter until a few days back when the father of a seven-year-old girl accused him of raping and molesting the girl when she was just five and had gone to the sets of Bepannah Pyar with her mother
While most celebs including Ekta, Nia Sharma, Surbhi, and Divya have launched a campaign in support of Pearl, he is still under judicial custody.