Poetry And Good Looks is a Combo That Makes Siddhant Chaturvedi The National Crush
Gully Boy's Breakout Star Siddhant Chaturvedi is The National Crush For Poetic Streak Combined With Good Looks And we Have Proof!
1/8
Image credit: Instagram
Gully Boy fame
The breakout star of Zoya Akhtar directorial Gully Boy, Siddhant Chaturvedi, set the nation swooning over him as their new crush on the block as soon as the movie hit the cinema screens.
2/8
Image credit: Instagram
Obsession with MC Sher
The movie enjoyed an incredible run not just on the domestic turf but also overseas and fans can't seem to have enough of the hidden gem, MC Sher aka Siddhant, that the musical drama offered.
3/8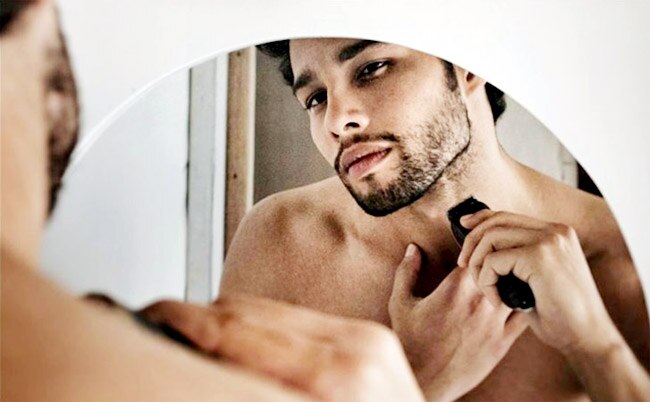 Image credit: Instagram
Every girl's dream boy
Siddhant Chaturvedi is everything a girl fan dreams of – poetry, romance and talent-filled to the brim. With his Instagram profile vouching for our claim, Siddhant keeps teasing fans with the latest update on his social media handle which addresses his life beyond the boundary of film sets. Take a look at some of our favourite posts from his handle:
You May Like
Predict Match Results Of Your Favourite Team With CriclyticsTM on Cricket.comCricket.com|Sponsored
4/8
Image credit: Instagram
Rains and jalebis
In his recent post, Siddhant shared a monochromic picture and captioned it,
5/8
Image credit: Instagram
International Music Day
On this day in 2019, Siddhant shared a still from Gully Boy and captioned it,
6/8
Image credit: Instagram
Grazia Millennial Awards 2019
The event awarded him with the trophy of
You May Like
Experience the Next level of luxury with the Audi Q7Audi India|Sponsored
7/8
Image credit: Instagram
Vegetarian lion
In another sultry post, Siddhant set fans heartbeats accelerating with his bare-chest picture and captioned,
8/8
Image credit: Instagram
Romantic poetry
A favourite post of ours has to be where Siddhant pens down romantic verses which finds us relating like never before. In one of his monochromic posts, Siddhant wrote,