Latest Updates:
From Rashmi Gautam's special performance to Sangeetha's dance medley; here's what to expect from 'Aashadam Lo Atha Kodalu'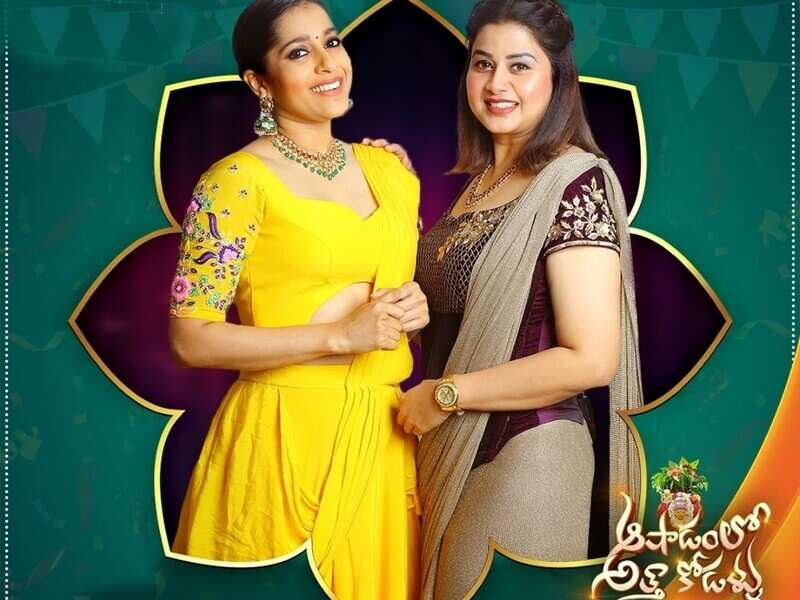 (Photo: Instagram)
About the Special Show:
A leading General Entertainment Channel (GEC) has an interesting offering this weekend for telly audiences. A special show titled 'Aashadam Lo Atha Kodalu' is set to entertain with some special attractions.
Star Cast, Celebs:
Popular actress-turned-TV judge Sangeetha is the special celebrity guest of the show that boasts of many entertaining performances from noted TV celebs. Sangeetha, who has recently turned to TV, will set the dance floor ablaze with a rocking medley of her popular songs from Allari Allari to Laahe Laahe. Her fun banter with her popular catchphrase 'Never Before...Ever After' and entertaining performances are something fans can't afford to miss.
While ace TV host
Rashmi Gautam
will flaunt her singing talent apparently for the first time in this special show. She will leave everyone awed with her performance on Merisindi Megham from Guru and other hit numbers. Adding to the fun, famed lead on-screen couples from the TV shows of the channel, Akul Balaji – Roopa, Chandu – Ashika, Kalki – Pooja, Deepthi – Gokul and Prajwal PD – Anusha will also entertain with their special acts.
Special Performances:
Besides the special performances, actors Chandana Segu and Pratap Singh Shah, who are playing the lead couple in the soon-to-be-launched daily soap Swarna Palace, will feature in the show to promote their show. Swarna Palace is set for its premiere on July 26.
Host & Telecast Date, Time:
Ashadam Lo Atha Kodalu hosted by Syamala and Ravi is slated for a telecast on July 25 in the evening slot.