Ayub Khan: After my divorce, I have understood certain things about my life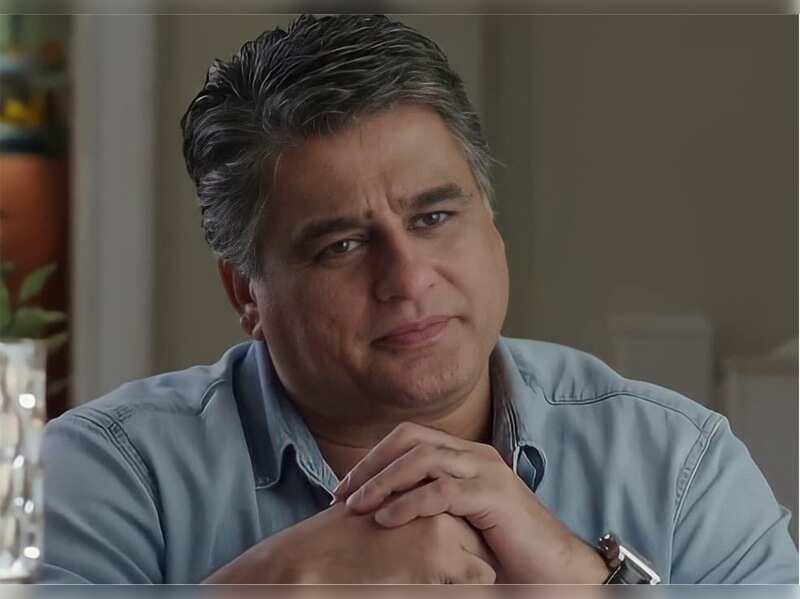 Ayub Khan
Born in a family of actors, Ayub Khan, son of yesteryear actors Nasir Khan and Begum Para and who is currently seen as Guddu Mishra in the daily soap Ranju Ki Betiyan, confesses to us that it was because of his lineage and the fact that he is megastar Dilip Kumar's nephew that helped him get his initial projects in the Indian film industry. He says, "I started doing small stints in ads after school. I got my photographs shot by a renowned photographer. While I was trying to figure out what exactly I wanted to do in my life, the word started spreading around that there is a boy who is looking for good projects and he is Dilip Kumar's nephew. I won't lie. It (nepotism/filmy connection) helped me to get my initial few projects and make my way into the industry. But afterwards, it is your hard work that makes or breaks you."
'
At one point in time, I had stopped waiting for good roles to come for me from films'

Despite the strong connections, Ayub, unlike the other star kids, couldn't make it big in the film industry and ended up being cast in supporting roles in films. So if he thinks that nepotism exists in Bollywood, why did it fail for him? "I feel am an anti-thesis of nepotism!" he laughingly replied. "Nepotism can get you an easy entry. But your survival depends on what you deliver and the numbers you generate at the box office. In my case, it was a mix of both bad choices of films and bad luck. I wasn't getting good offers too. In fact, at one point in time, I had stopped waiting for good roles to come for me from filmmakers. So instead of sitting at home and wasting my s****s, I decided to shift to TV, which was a growing medium at that point in time," he added.
Madhuri Dixit and Ayub Khan in a scene from Mrityudand
"I did
Muskaan
in the year 1999, which was a progressive show and since then, there has been no looking back for me. Working in films created a fan base for me and that helped me when I started doing TV. Because during that time, TV actors had to build themselves up. But in my case, I was already into acting and people used to recognise me. All this worked in my favour. I feel lucky as to date, I get fabulous roles on TV and I am really happy to be a part of this medium," he says.
'I am single; happy in my own space'

On the personal front, Ayub parted ways with his now ex-wife Niharika after staying together for 16 years. Ayub opened up about life after divorce and said, "Life is great. I am all by myself. My elder daughter has finished her 12th and my younger daughter is in boarding. TV takes a huge chunk of your life. But whenever I can, I try to spend time with them. Though, that's not enough."
Ayub with ex-wife Niharika
So is he in a relationship now? "As of now, I am single. After divorce, I have understood certain things about me and my life. I am happy in my own space. I have my own way of living life. Though, I would love to see somebody. But I think that can only be possible when I become a little flexible and ready to make some changes in my lifestyle," he told us. "Sometimes you do feel lonely because of the fact that you don't have a partner to share your highs and lows with. And that's perfectly normal. But my work and the busy schedule fills up that loneliness most of the time," he adds.
'It takes a lot for people to get stuff out of me'
Ayub also spoke to us about his unwillingness to do reality shows. "I have become very personal over the past few years. It takes a lot for people to get stuff out of me. Doing a reality show, especially a show like Bigg Boss, means that you will have to expose your personal life to the audience and I don't want to do that. When I get home, I laze around like nobody's business. But in a reality show, I'll have to constantly keep my guards up which is not possible to do all the time," he said.
End of the article