03-28-2018, 08:15 AM
Member

Join Date:

Dec 2008

Location:

India
Posts:
46,972
Date, Puja Muhurat Time, Vidhi And Tithi - Mahavir Jayanti
---
Mahavir Jayanti 2018: Date, Puja Muhurat Time, Vidhi And Tithi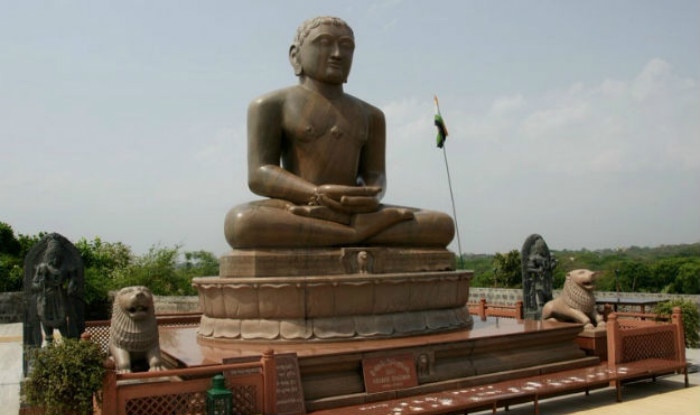 Mahavir Jayanti which marks the birth of Lord Mahavir will be celebrated on March 29 this year. Considered as the main and most auspicious festivals of the Jain community, Mahavir Jayanti falls in the month of Chaitra. The Jain's religious scriptures speaks about the spiritual teachings and stories of Mahavir which holds quite a lot of of significance. Lord Mahavir created the five-fold path of 'Ahimsa' (non-violence), 'Asteya' (non-stealing), 'Brahmacharya' (virtue of celibacy), 'Satya' (truth) and 'Aparigraha' (non-possessiveness) and hence the birth of Lord Mahavir is celebrated by reliving his teachings of non-violence, humility and simplicity. (Also Read: What is the Importance of Mahavir Jayanti in India?)
Puja Time & Tithi:

This year we are celebrating the 2616th birth anniversary of Lord Mahavir. The date and tithi for performing puja on the occasion of Mahavir Jayanti is as follows:
Trayodashi Tithi Starts at 11:23 pm on March 28, 2018
Trayodashi Tithi Ends at 09:22 pm on March 29, 2018

How to perform Puja on Mahavir Jayanti?

In the morning, the idol of Mahavira is given a ceremonial bath, also known as the 'abhishek'. After the abhishek, the idol is placed in a cradle and carried in a procession. Taking out grand processions with images of Mahavira is symbolic and is organised on this day. The procession generally sees drummers, horses, elephants, singers and lamps. The procession ends at a temple or a shrine. On this day, people worship the Tirthankars with water, sandal-wood, flowers, incense, candle, rice, sweets and fruit.

Devotees offer milk, rice, fruit, incense sticks and water to the Tirthankar. Preachings are carried out and people offer prayers. Even donations are collected for saving cows – mother of the gods, according to Hindu religion, from slaughter.

There are four kinds of donation for every Jain on this day and it includes:

Gyan daan: sharing of knowledge
Abhay daan: protecting people from bad actions
Aushad daan: donating medicines
Ahaar daan: giving food

On this day, ancient Jain temples at Girnar and Palitana in Gujarat are also visited by devotees and pilgrims.