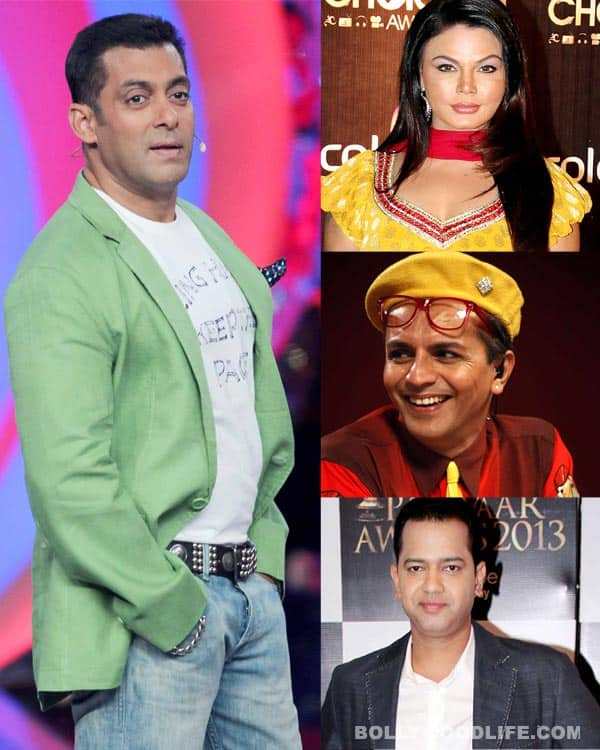 The most controversial celebrity reality show will be back on your small screen sooner than you expected

Yes, we hear the seventh season of Bigg Boss will go on air in September instead of October. And while there were rumours about Shahrukh Khan taking over as the host this season, we are happy to inform all Salman Khan fans that those are just rumours. The Dabangg actor will continue to host and rock the show. Since the makers are planning to launch the show early, they have already started looking for interesting candidates.

Just like every season, this year too, the madcap house of Bigg Boss will be full of celebrities. In fact, the channel has approached many television celebs already. TV actor Aishwarya Sakhuja, who was approached last year too, has turned down the offer this time as well. Farhan Khan, who made his TV debut with Chhanchhan also rejected the offer. Arvind Kumar, who had charmed the audience with his moves in dance reality show Nach Baliye 5 along with his wife Neelu Vaghela, is still mulling over the offer to be part of the show.

While the celebrity line-up is yet to be finalised, we pick out six Bigg Boss ex-contestants who wethinks would make this season more interesting if they make a comeback.

Rakhi Sawant: She was part of the first season and one of the most loved contestants on the show. While she is known for her loud-mouth image, Rakhi became popular on the show 'coz of her phunny English and witty one-liners.

Rahul Mahajan: Season 2 saw Rahul flirting around with two gorgeous ladies – Monica Bedi and Payal Rohatgi. Not to forget, his comic antics and weird way of laughing was quite entertaining!

Kamaal R Khan: KRK made his TV debut with season 3 of Bigg Boss. He was shown the exit door 'coz of his violent behavior. But he managed to grab attention and made a name for himself.

Veena Malik: The Pakistani model got ******** with her co-contestant and actor Ashmit Patel. Season 4 of Bigg Boss was a huge success partly coz of this hottie and her romantic liaison with Ashmit.

Pooja Misrra: Her starry tantrums made her famous on the show. She would pick *****s without any reason and at one point her fellow contestants felt she was unstable

Imam Siddiqui: He caught everyone's attention with his bizarre sense of style and earned the tag of 'drama queen' during his stint in Bigg Boss season 6

Farah Khan is the most avid follower of Bigg Boss. Every year, she hosts the first opening show, at her home, with a group of friends. Every year she also makes recommendations for the show. Here is her wishlist for Bigg Boss 7.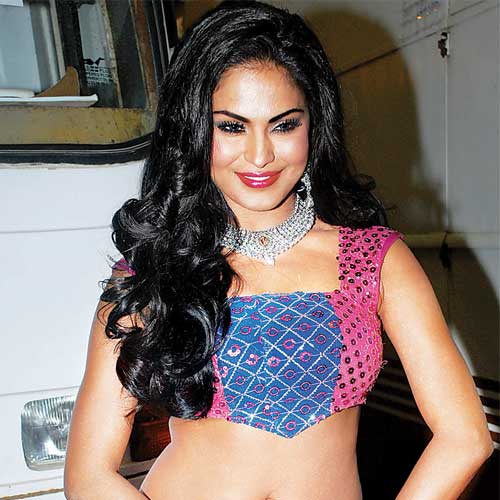 Veena Malik

Veena Malik
The Pakistani model-actress made her debut and set the TRP's on fire with her romantic behaviour with Ashmit Patel. She couldn't make up her mind if he was her brother or her boyfriend!

Sambhavna Seth
Item girl Sambhavna became famous on BB Season 2 for her big *****s with Raja Chaudhary and Payal Rohatgi. Later Payal and Sambhavna patched up.

Bakhtiyar Irani
He and his wife Tanaaz entered BB3 as a couple. The angry young man left the audience shocked by walking out of the house during the last week of the show when the winner was about to be announced!

Kashmera Shah
She featured in BB Season 1 along with Rakhi. There were cat*****s and drama galore. She was the first contestant to sport a bikini and cavort in the pool with other male contestants.

Rahul Mahajan
He appeared on Bigg Boss Season 2 where he wooed two inmates — Payal Rohatgi and Monica Bedi. He was very entertaining with his beauty rituals. He buffed his nails and applied under-eye cream every night.

Pooja Bedi
She went into the house for Season 5. Pooja claimed that she was asked to refrain from attending the grand finale as she made comments against host Salman Khan, when he schooled her fellow inmate Akashdeep Saigal aka Sky.

Rakhi Sawant
Item girl Rakhi Sawant's poor English, love for 'Jejus' (Jesus), *****s with Kashmera Shah and earthy one-liners made her one of the most popular and entertaining Bigg Boss contestants of Season 1.

Bobby Darling
Featured in BB1, Bobby had the time of her life as she went through a mock-marriage with actor Aryan Vaid. And though some contestants felt her presence was causing discomfort, there were many who cried after she left.

Imam Siddiqui
He took part in BB Season 6. A certified drama queen, he was thrown out of the Bigg Boss house after an ugly ***** with Aashka. He entered the house again and was one of the three finalists.

Rohit Verma
Fashion designer Rohit Verma featured in BB3. His antics and constant scheming against other housemates created a lot of drama. His *****s with Vindoo Dara Singh and Pravesh Rana are remembered even today.

Kamaal R Khan
Khan made his television debut in BB3. He eventually became the first contestant to be prematurely kicked out from the house because of his violent behaviour towards other house mates. Khan verbally abused Rohit Verma and threw a water bottle at him, which hit Shamita Shetty.

Pooja Misra
A model-video jockey featured in BB Season 5 for eight weeks. On day 67, Pooja re-entered the house again but this time as Andrew Symond's translator (2011). She was famous for her outbursts. Many contestants felt she was unstable. She made the phrase 'spare me' famous.

Raja Choudhary
He was in Season 2. Shweta Tiwari's ex-husband and a recovering *******ic became infamous for his *****s with Sambhavna Seth. They had many screaming matches. He was the runner up of the show.

Vindoo Dara Singh
Winner of the third season of Bigg Boss, Vindoo had made his acting debut in Karan (1994). He was also announced the most stylish and bold contestant to win the Chevrolet Cruz. Vindoo was given the title Bade Dil Wala (man with a golden heart) by his housemates. He used to cry at least three times in a day.

Shraddha Sharma
Bhojpuri actress, better known for her affair with Raja Chaudhary, became famous for her *****s with Pooja Bedi, Mahek Chahel and Juhi Parmar in BB6. She was known as the Jalebi bai girl in the house with even Salman Khan and Sanjay Dutt wanting to imitate her steps.